Lithium ion Golf Cart Batteries :The Ultimate FAQ Guide
Lithium ion Golf Cart Batteries - lithium ion battery Manufacturers
14-year professional lithium ion battery manufacturers, 10-year warranty on battery packs, using the best BMS protection board, protecting the lithium battery pack from overcharge, overdischarge, overcurrent, short circuit, etc, with excellent self-discharge rate. Configurable Bluetooth, can be connected in series and parallel. The heating function and other special functions can also be customized. Enough stock for the 10 series of 48v lithium ion battery. Can be shipped within 3 days. Can be your 48 volt golf cart batteries expert.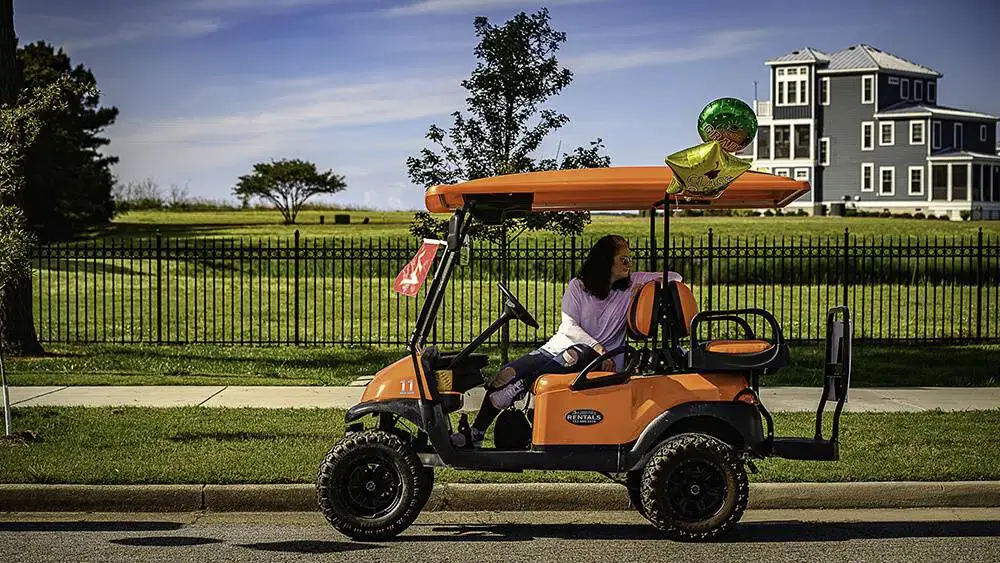 Lithium ion Golf Cart Batteries :The Ultimate FAQ Guide
In the era of fast-paced technology, various types of batteries are being used in golf carts. An excellent battery is the soul of the cart, and selecting it from the pile is a real headache for golfers. Choosing a golf cart's battery is critical because of many complexities, unlike other machine batteries. Also, golf cart batteries demand special care to run over many years. If you own a golf cart and want to replace the battery, you should know some key points first. These batteries are not easy to substitute, and a single mistake can be a reason for your tremendous loss. So, it's essential to have thorough knowledge about golf cart batteries to avoid any misfortune. In this article, we explained every bit about the golf cart batteries and
lithium ion golf cart batteries
. After going through this post, you will have better knowledge to pick the best options for your cart. Moreover, you will get answers to most questions regarding golf cart batteries. Without further delay, let's dig in!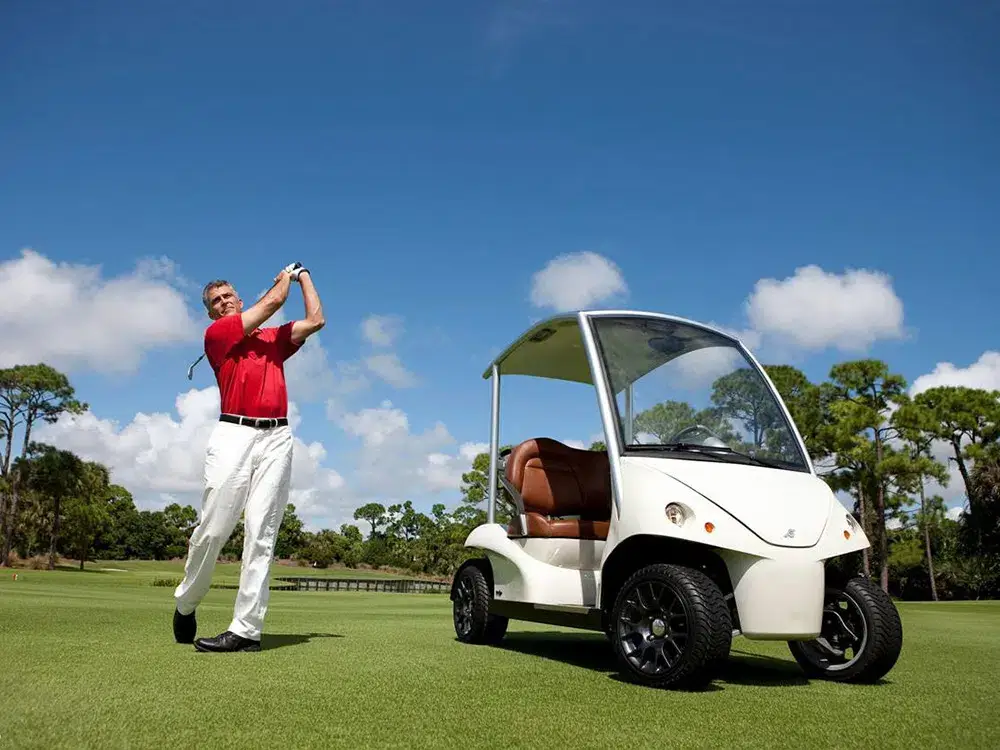 What Are Different Types of Golf Cart Batteries?
Being a golf cart owner, you will always prioritize the smooth run and extended life of your cart. And bringing an incredible golf cart battery guarantees the longevity of your cart. However, it's crucial to know all the options before finalizing your decision. Based on the energy and working fluid, we have majorly four types of golf cart batteries available in the market. Let's explore one by one:
Flooded Lead Acid Batteries
The flooded lead-acid battery is the most common type used for golf carts because of its long lifespan and durability. These batteries use fluid as an electrolyte responsible for storing charge after reacting with plates. The significant benefits of these batteries are easy troubleshooting and performing well over an extended period. However, you must be careful about the maintenance by filling it with water.On the downside, the flooded batteries shouldn't be used in a closed room. They release deadly hydrogen gas during charging and disrupt the environment.
AGM Lead Acid Batteries
Absorbed Glass Mat battery is completely sealed and uses fiberglass as a separator for the electrolyte. Due to packed cells, the orientation is not the problem for this case, and the fiberglass mat reduces the vibrations. Compared to traditional flooded lead-acid batteries, they don't require regular maintenance and offer a longer lifespan. Moreover, their low internal resistance allows five times faster charging. They are more safe, reliable, and highly powered as the initial idea was to use them in military aircraft. But you have to spend some extra bucks on AGM batteries than the other traditional ones.
Gel Lead Acid Batteries
Gel batteries are more like AGM, but the one significant difference is a thick paste. This thick paste has the same function as that of fiberglass in the case of AGM. It causes the electrons to roam around and doesn't let out the battery even after a broken case. Besides, Gel batteries have a lower charge rate and are more expensive than the above two options because of their extended lifetime. Since these batteries are entirely sealed, there is no need for regular maintenance. The mind-blowing feature of these batteries is their excellent performance even in extreme weather. The gel material prevents the electrolyte from freezing in icy weather and evaporating in high temperatures.
Lithium-Ion Batteries
A lithium-ion battery is the most famous invention in recent years, which is limited to golf carts and covers many other portable devices. These batteries use lithium ions between two electrodes while charging and discharging. Although lithium ion golf cart batteries are more expensive because of their Lead-acidversatile features, you can't find their match in power and efficiency. The 5000 charge cycles confirm the long-life span and reliability of these batteries. Unlike other batteries, lithium ion golf cart batteries have a shallow self-discharge rate and can be used after a long time. In addition, they don't require regular maintenance as compared to lead-acid.
What Type of Battery Is Best for Your Golf Cart?
Batteries play the role of the heart in golf carts and decide your experience in the golf ground. A wrong battery selection doesn't only cause an early failure but also adds a cost of replacement. In selecting golf cart batteries, everyone wants to have features like safety, fast charging, long life, and lightweight.
Considering the lead-acid batteries, a long lifetime and reliability are the worth noticing features. However, you have to compromise on heavyweight and thermal runaway that is not a thoughtful decision. On the other hand, lithium-ion batteries are up to mark in every aspect. Having a powerful lithium ion golf cart batteries in the cart, you don't need to worry about safety because of the integrated battery management system. Also, these batteries reduce the cost of early replacement due to their long life. So, if you don't want to spend your hard-earned money frequently on golf cart batteries, lithium ion would be the best option for you.
Benefits of lithium ion golf cart batteries Over Lead-Acid Batteries
When it comes to choosing between lithium-ion and lead-acid batteries, there are plenty of factors that urge us to go for lithium ion golf cart batteries. Let's have a detailed review of why you should prioritize lithium-ion over lead-acid batteries for your golf cart:
Light weight
Lithium ion golf cart batteries are equipped with the latest technology, and golf cart battery manufacturers especially put effort into reducing their weight. Lightweight is the reason you will not face any problem while replacing them, maintaining your cart, or even cleaning it after use. That's why they allow a smooth run of your cart and enhance your experience in the ground. In contrast, lead-acid batteries are heavier and cause issues while replacing your golf cart battery. This heaviness of lead-acid batteries will not only make your experience
Longer Life
Lead-acid batteries are notorious for their short lives, especially when used in golf carts. When equipped with an alternator or a charger, lead-acid batteries become heavier and can't last long. It's common to see users replacing their battery pack after every 3-5 years only, whereas the lithium ion golf cart batteries can easily last for 6-8 years.
No Memory Effect
One of the biggest problems with lead-acid batteries is that they suffer from a so-called 'memory effect.' This means that if you don't fully discharge them before recharging, they will gradually lose capacity. Lithium-ion batteries don't have this problem, and you can top them up at any time without affecting their performance.
Better Performance
Lead-acid batteries reduce their performance with time due to sulfation caused by repeated charge and discharge cycles. On the other hand, lithium-ion batteries provide high power and deliver excellent performance at any time. Moreover, lithium ion golf cart batteries have a longer battery life as compared to lead-acid golf cart batteries.
High Depth of Discharge
The term "Depth of Discharge" refers to the available capacity used in a single charge. For instance, the depth of discharge will be 50% if you consume half of your battery capacity. Using batteries beyond that point without recharging affects the performance and shortens the lifespan. Typical lead-acid batteries offer 50% depth of discharge, and you have to plug in after using half of the capacity. However, lithium ion golf cart batteries have an 80% depth of discharge and allow you more time in the field than charging frequently.
High Number of Cycles
Generally, the lifetime of golf cart batteries is not measured in years but in cycles. A charge cycle is equal to a one-time complete charge and discharge, and every battery has a specific number of cycles before dying. Lead-acid batteries for golf cart are not so convenient because of a smaller number of cycles between 500 to 1000. After that, the battery would start creating problems, and you have to replace it. On the contrary, lithium ion golf cart batteries operate between 2000-5000 cycles which is way more than the other batteries. As compared to lead-acid batteries, lithium-ion batteries provide higher power output, which is advantageous in the long run.
Maintenance Free
The best thing about lithium ion golf cart batteries is their maintenance-free manufacturing. Since they are completely sealed compared to lead-acid, you don't need to worry about regular maintenance. All you need to do is keep them clean and dry and make sure that the terminals are free of corrosion. This can be tiresome for users who are constantly busy with work.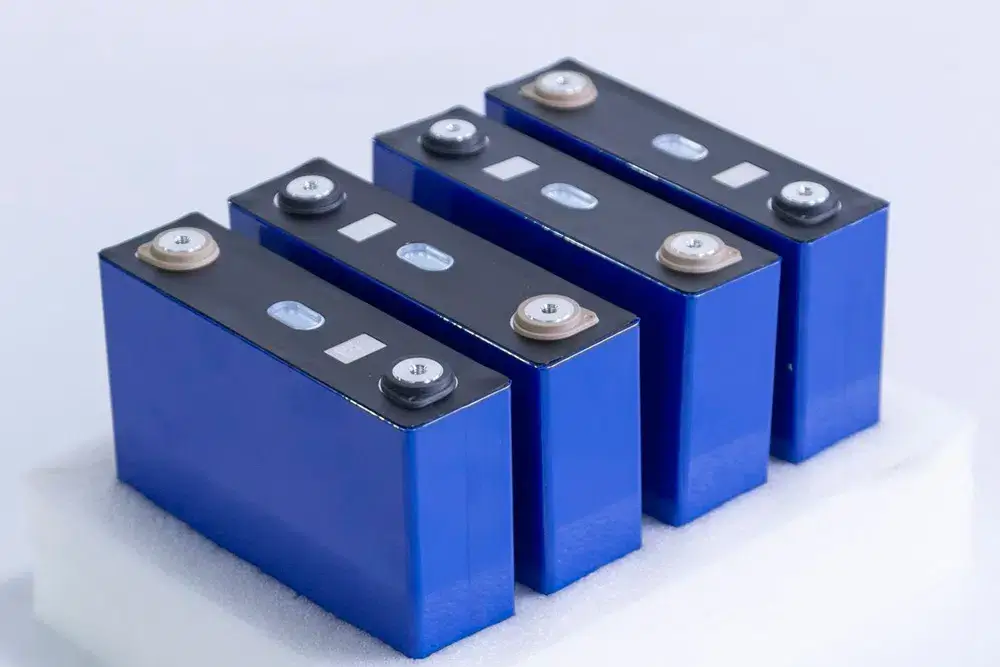 On the other hand, lead-acid golf cart batteries demand frequent maintenance. You need to be regularly checked for electrolyte levels, water levels, and overall condition for it to work correctly. And disaster happens in the form of reduced efficiency when you overlook or fail to maintain them. Hence, spending on lithium ion golf cart batteries saves you a lot of time and energy.
High Charge Rate
Due to the best technology, lithium-ion batteries have a higher charge rate and allow you to spend more time in the field. Usually, a lithium-ion battery takes 3 to 4 hours for complete charging. Instead, a lead-acid battery needs 6 to 8 hours to charge before subsequent use. Another drawback of lead-acid batteries is decreased efficiency if you charge them in portions. However, an 80% lithium ion golf cart batteries charge can be done in an hour and ready to use without compromising efficiency. This high charge rate and all the features mentioned above make lithium-ion golf batteries the best option for you.
Highly Safe
Lead-acid batteries are less safe as they have no built-in monitoring system to forecast the damage. Sometimes the problems like leakage and bulging occur due to improper sealing. While lithium ion golf cart batteries are entirely safe in every aspect, and the golf cart battery manufacturers use integrated Battery Management systems to take care of the battery and avoid other hazards. Also, the appropriate sealing of the whole battery doesn't let anything to move in or out.
Features to Look For Before Buying the Lithium ion Golf Cart Batteries
Golf cart batteries are costly, and spending on any battery is not a budget-friendly decision. So, it's essential to verify the credibility of the battery before buying. Here we listed down a few critical factors that should be checked before finalizing your purchase.
Number of Cycles
Who doesn't want to have a battery with a prolonged lifetime? It's the most important factor as one can't afford golf cart batteries every year. The life span of batteries is measured in a number of complete charges and discharge cycles. So, we will always look for a battery with many cycles. In today's market, lead-acid batteries have relatively fewer cycles than lithium-ion. Hence its extended lifetime is possible with lithium batteries made for up to 5000 cycles.
Capacity
Your play in the course wouldn't be entertaining anymore if you repeatedly charged the golf cart battery. Therefore, it's better to select a battery with a higher capacity to play maximum holes in a single charge. You can find different options ranging from 16Ah to 100Ah.
Battery Type
We explained four different types of golf cart batteries at the start. Which one is best for you is entirely your decision. We mention the benefits and downsides of each type to give you a clear image. According to our assessment, lithium ion golf cart batteries are the best one out of four as it has negligible drawbacks compared to other types.
Voltage
The battery's voltage must be decided on the demand of the cart. Before buying a battery, check out the specifications compatible with your cart and wouldn't create any problem. The golf cart uses 12volt to 48 volt golf cart batteries depending on the type and size. Among all,the 48 volt golf cart batteries are more commonly used, especially the 48v 100ah golf cart batteries.
Warranty
After verifying every factor, check the warranty period offered by golf cart battery manufacturers. You can find a range as per your budget. Normally, most of the options have a 2-year warranty, and however, batteries with a 10-year warranty are also available if you have enough budget.
When to Replace Your Lithium ion Golf Cart Batteries? Four Signs
After a long time of use, your golf cart battery needs to be replaced. Because going in the field with a faulty or dying battery opens the window of many annoying problems. But how can you figure out when to replace your lithium ion golf cart batteries? Let's uncover those alarming situations that are called for battery replacement: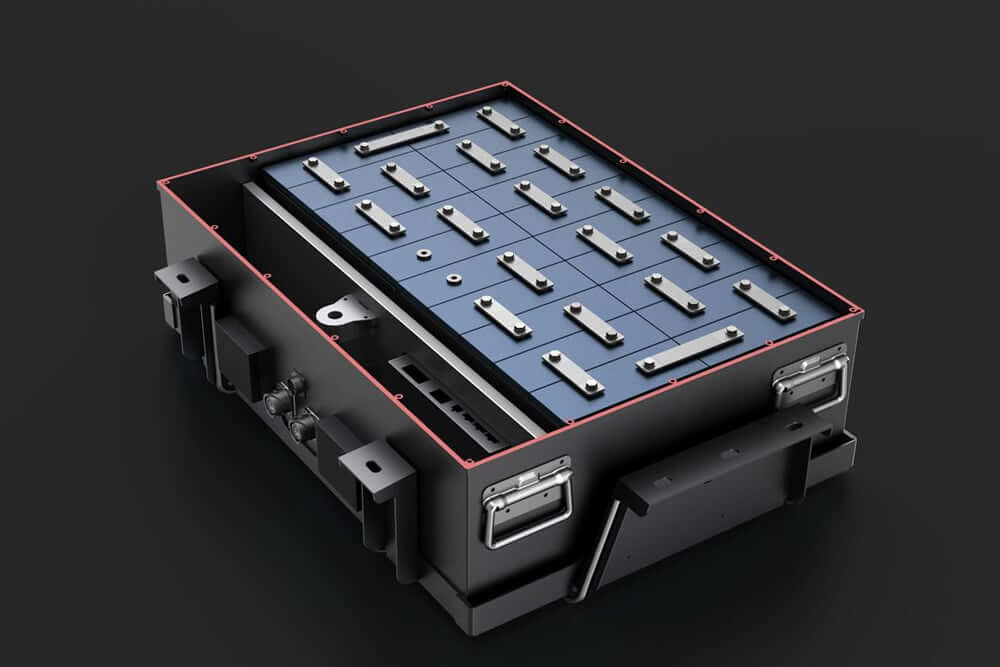 It takes more time to charge
Every golf cart battery has a specific time to get fully charged and perform the whole next day. If you notice that a battery takes more time, it's a red flag for you. Over the period, battery cells become weak and alter the charging time. Before an entire break-down, it's important to replace the battery.
Accessories Create Problems
Another great way to check the dying lithium ion golf cart batteries is by examining the accessories. If you're doubtful about your battery performance, test the accessories like radio, air conditioning, or refrigerator. They all draw power from the battery, so the lousy performance of these is actually a sign of a weak battery.
Less Power
Although golf carts aren't made for hills, they shouldn't disappoint us in case of climbing small knolls. Consider a replacement if you feel that cart is trying hard to overcome even small hills. Also, it's an alarming situation if you keep pressing the accelerator on plain ground. Hills takes a bit more energy from the battery. That's why if the battery died in the middle of the hill, anything bad could happen.
Physical Abnormalities
Other obvious signs of dying battery are leaking and bulging. Most of the time, the cells are not charging properly because of a problem with internal parts. If you are in such a situation, replace the battery and also discard the old one safely. Leakage from the battery causes fire hazards and many other tragedies.
Can You Use a Regular Car Battery in a Golf Cart?
Yes, you can use your car battery in a golf cart. But some limitations should be considered before taking this step. One major drawback of using a car battery in a golf cart is insufficient to power. An average car battery uses
12 V lithium ion battery
potential, while golf cart usually use 48 volt golf cart batteries. Because the purpose of a car battery is quite different, which is the ignition of a car engine. And we don't need high power batteries for the car. Golf car batteries should have high capacity as they need to start the cart and are also responsible for cart motion. Moreover, car batteries can't discharge deeply as compared to deep cycle golf cart batteries. In a nutshell, car batteries can be used for golf carts but are not recommended.
How to Maintain the Longevity of lithium ion golf cart batteries?
A real frustrating thing for golfers is the adverse behavior of golf carts in the course. For a comfortable experience and fast play, your batteries for golf cart should be in good condition and must be maintained regularly. So, it's significant to check your battery more frequently and ensure the best practices to enhance its lifespan.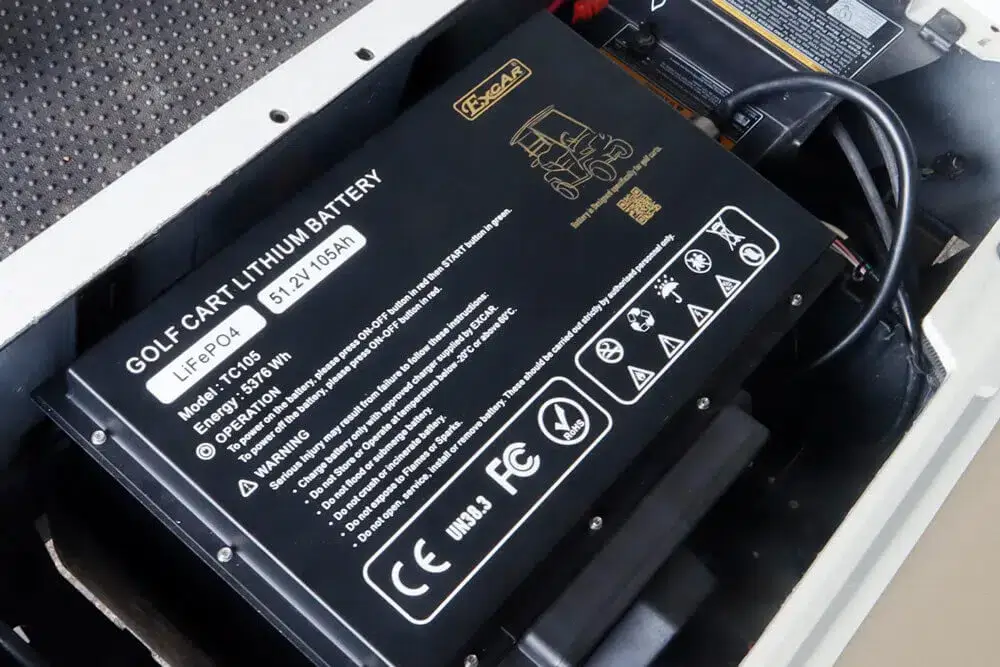 Here are some tips to improve your battery's life:
Go For Partial Discharge Cycles
Complete discharge cycles should be prevented, and practice partial-discharge cycles to improve the battery timing. After consuming 30% or 40% of battery capacity, recharging confirms the extended life cycles. Apart from that, keeping the batteries for golf cart always in a fully charged state also shortens the lifetime.
Optimum Battery Temperature
Charging batteries at very high and low temperatures can be the reason for early failure. It's suggested to ensure the optimum temperature while charging the battery. Charging at extreme temperatures causes metal plating at the anode and makes the battery unsafe due to internal shots.
Prevent High Currents for Charging & Discharging
Although high charge and discharge current reduce the charging time, but it affects the battery life cycles. High currents led to increased stress and reduced lifespan. That's not the case with every battery, as some models like Li-ion phosphate and Li-ion manganese are suitable for high currents. Still, it's better to avoid the high currents for charging.
Maintain Properly
Terminals of the battery are exposed to the environment, and they must be leaned every time. Particles in the atmosphere build up corrosion which increases the resistance. Therefore, washout the terminals using a hard-bristled brush with the solution of water and baking soda. After rinsing, dry them with a soft cloth to avoid scratches. Also, look out for faulty cables and replace them with new ones. Tight the loose connection and coat terminals with petroleum jelly. In case of flooded lead-acid batteries, ensure the recommended water level every time.
Use the Excellent Charger
Sometimes the tools we select matter a lot for battery performance. Charging is the major phenomenon that happens with the battery, and using the right charger for it is the real game-changer. Since we shouldn't overcharge the battery and it's impossible to look over all the time. Therefore, it's better to use the automatic charger to turn off the power after a certain limit.
It was hard to find such a versatile charger in the old models, and you had to oversee all the time. If you still have those models, then set the alarm or timer. Overall, using a dual pro charger confirms the safety against overcharging and enhances battery lifespan.
Should You Plugin Golf Cart Battery all the Time?
It's never been a great idea to leave your batteries for golf cart plugged in every time. Once the battery is fully charged, remove the power source. The charging after full capacity affects the cells and shortens the lifespan of the battery. Sometimes, the charger automatically shuts off the current after a full charge. But that's not possible in every case. So, you must have to be careful in this regard.
Final Words
Now you have comprehensive knowledge about golf cart batteries and are surely capable of buying a perfect one for your cart and mentioning once again that it's better to go for lithium ion golf cart batteries rather than lead-acid because of low maintenance and long lifetime. Also, get a detailed view of your car's compatibility before buying a battery. After purchasing, the second thing you should care about is looking after your lithium ion golf cart batteries. You will enjoy a longer lifespan and a joyful experience in the course if you take care of your battery regularly.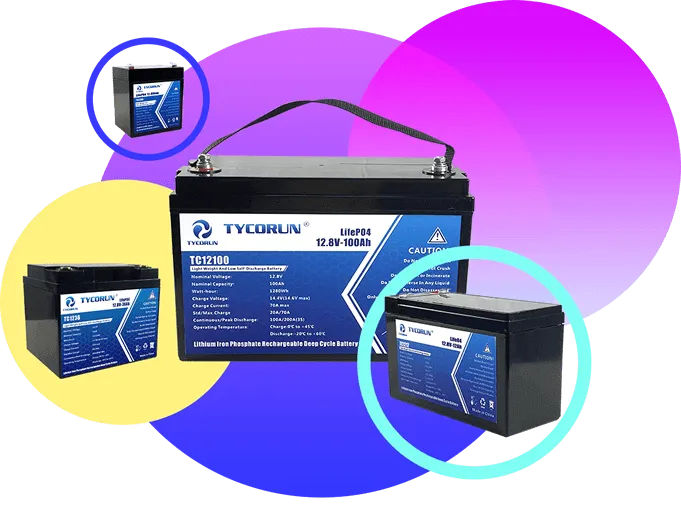 About lithium ion golf cart batteries manufacturers
TYCORUN® has more than 14 years of experience in the lithium battery industry and is a Chinese high-tech enterprise that develops, produces and sells various new energy battery products.
48V lithium ion battery production capacity accounts for 80% of our lithium battery manufacturing products. TYCORUN is the best choice for your 48 volt golf cart batteries.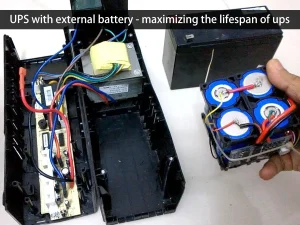 This article will discuss the crucial factors to consider when choosing an external battery for UPS. We'll give insights into the features and advantages of UPS with external battery alternatives on the market.