Best Guide to the Lithium ion Camper Battery
Lithium Ion Camper Battery factory
14-year professional lithium ion battery manufacturers, 10-year warranty on battery packs, using the best BMS protection board, protecting the lithium battery pack from overcharge, overdischarge, overcurrent, short circuit, etc, with excellent self-discharge rate. Configurable Bluetooth, can be connected in series and parallel. The heating function and other special functions can also be customized. Enough stock for the 10 series of 12v lithium ion battery. Can be shipped within 3 days. TYCORUN are the expert of lithium ion battery for campervan.
Best Guide to the Lithium ion Camper Battery
Camping is an excellent opportunity to appreciate nature while getting away from the hustle and bustle of city life. It is also an excellent strategy to save money on trips. If you love travelling, staying away in camps or driving across the country, to enjoy the adventurous trip and making thrilling experiences, then this page is important for you.
Most important thing for campers is the availability of electric power. Because to enjoy the journey you must be equipped with creature comforts like cameras, laptops, smart phones, a 12v fridge to keep your edibles and drinks cold, lights and many other gadgets and electronics appliances.
What's not so great is the fact that you cannot have fun if your RV is dead or running low on power.If you plan to use your starter battery, then it is a big fear to awake the next morning with your starter battery getting dead and leaving you stranded in the middle of nowhere and making you feel annoyed during your astounding trip.
By this page you will get to know how to fix this problem and enjoy all creature comforts without any interruption. The single word solution is "reliable camper battery". When planning a camping trip, one of the things you should include in your must-have list is a decent camper battery for your recreational vehicle. Now the question arises which camper battery to choose and how to select the right camper battery.
This page is for those looking to buy a camper battery but doesn't know where to start. This page will discuss everything you want to know about the Lithium Camper Battery, from what camper batteries are, its pros and cons, available types, factors to consider when purchasing a camper battery, and tips on how to care for this device. some FAQs, and why it's worth buying one. So, let get started.
1.What is a Camper Battery?
Camper battery is a deep cycle, long lasting and reliable power system, that allows you to go off-grid while enjoying the availability of electric power. Camper battery provides you off-grid power to use your electronic gadgets and all other non-engine, electronic appliances that you may use during your astounding trip.
2.How to choose the best camper battery ?
There are numerous batteries, which can be used for campers but if you want quality batteries, then here are some suggestions for you.
Best camper battery
The first thing to consider when choosing the best Camper Battery is your specific energy use. Usually, batteries in campers are charged by solar panels through a controller that uses up 800W of power at most per panel array, and should be able to last longer than just one weekend or vacation period since storing them externally will cause losses. Depending on load demand and many other important factors you can analyse which camper battery is reliable, durable and best for campers. These factors may include, actual load demand, power efficiency, lifespan, warranty, price and safety of battery. But many other essential features must be kept in mind while choosing the right battery according to your needs, which are listed below:
▶ Compactness
▶ Self-weight
▶ Capacity
▶ Power
▶ Maintenance-life
▶ Storage life
▶Durability
What are the types of camper battery
There are two types of batteries used in RVs, Campers and Vans. One is an automotive/starter battery operated to start the engine. Another one is a deep cycle battery, also called a house battery, used to power your electronics.Starter batteries require large current in a shorter burst and are used to start engines. So the starter battery is not suitable for deep cycle applications.
The camper battery is a deep cycle power source designed to provide a small amount of current which flows over a long period of time.
If you want to decide which type of camper battery is suitable for your camper. You need to understand that, either your camper battery is compatible with the solar system to keep it recharge and high-quality.
Three types of camper batteries are available on the market: lithium-ion, lead-acid, and nickel-cadmium. The most common type is the lead-acid battery, which is known for its affordability. It comes in two categories: sealed and flooded. A downside to using this type of battery is its short discharge time.
Over time, the camper battery loses its charge. This is compounded by its weight and bulkiness that makes it difficult for campers to move it around. Li-ion batteries have the longest lifespan, unlike other types. A camper's only challenge may be that the battery is pricey. In fact, it is by far the most expensive of them all. However, when taking into account its durability and lightweight, the Lithium-ion camper battery is worth the cost.
The last category of batteries, Nickel-cadmium, is the oldest of the three, so much that it has been phased out due to the environmental hazards posed. Very few campers use this camper battery as it isn't just heavy, but it also has a shorter lifespan when compared to lithium-ion batteries.
3.What is the best Lithium Ion camper battery
Lithium Ion camper battery
Lithium Camper Battery, simply known as Lithium RV battery, is a traveler's best friend. Whether you use a motor home, a travel trailer, or a fifth wheel, they can always come in handy. So, lithium ion battery for campervan, specifically, can replace almost any 12V deep-cycle battery making for a more efficient and cost-effective power solution.
Lithium batteries are compact in size and durable. Lithium camper battery is durable and its performance is excellent. Need to keep it charge above 20%, so that it's self monitoring system stays active. The thing that especially makes Lithium Camper Battery traveler's first choice is their long-term discharge component with higher capacity. And its lifespan is over 2000 cycles.So is the reason the larger RV community has replaced lead-acid house batteries with lithium alternatives.
Lithium batteries are an excellent option for RVers who want to take their travel trailers on the road. Whatever acid batteries can do, lithium ion battery for campervan can do better. They work equally well in homes, motorhomes, or fifth wheels – meaning you can replace almost any lead-acid battery with one of these lightweight but powerful cells and enjoy your campsite to its best.
What Are the Types of Lithium-Ion Camper Batteries?
Some of the most common types of camper batteries include the 12-volt model and the 24-volt model. The 12-volt camper battery is used for smaller recreational vehicles. This is ideal for campers who only have one vehicle. The 24-volt camper battery is recommended for medium-sized campers.It has twice the capacity as the 12-volt and has improved power capacity as well. Several factors come into play when choosing a camper battery, including:
▶ Voltage
▶Supply power in varying temperatures
▶ Charge and discharge mode
▶ Ability to withstand vibrations
▶ Capacity, which is measured in amp-hours (Ah)
4.What size camper battery is good
It primarily depends on how much power you need.
The dimensions of the common camper battery is : 19.8 inches wide and 10inches high and it weighs only 44 pounds.
Capacity measurement for your lithium camper battery
Camper Lithium batteries come with several capacities, that are 12volts 100Ah,125Ah,200Ah,and 300Ah. A lithium camper battery of 100Ah capacity, will deliver 80Ah-90Ah or it will discharge upto 80%-90%.
If you want to know which battery is to buy for your camper, then first of all you need to calculate the load. That is, how much amp-hours you need to power all your electronic appliances, gadgets and accessories in your camper.
For example if your 1 appliance consumes 1amp of current for an hour then it will use 1 amp-hours (1 Ah) power. Likewise if it will run for 24 hours a long time, then it will totally consume 24 amp-hours (24 Ah) power.
In this way you can calculate your load demand and decide which capacity of camper Lithium batteries is suitable for your camper.
12volts vs 24 volts lithium camper battery
If you want to choose between a 12 volts or 24 volts, camper battery, then 12 volts is recommended. Reason is, it is cheaper and common to find as compared to 6 volts batteries.
5.Pros and Cons of the Lithium Camper Battery
Pros
1.Energy Levels: Lithium camper batteries can release energy at different levels as these batteries possess enough amp-hour and adequate inverter capacity. That's why they work easily in RVs, releasing energy at different levels according to the requirement, and the appliances in the RVs run smoothly.
2.Substantially Constant Voltage:  The lithium Camper Battery maintains a constant voltage, whatever the load it, providing the peak power to the camper. Here, the expected voltage is 13.1-12.9.
3.Size and Weight:  Lithium camper and conventional batteries are approximately the same size and weight but largely differ in energy storage. They can store 4 times electrical energy compared to the conventional ones, making them ideal for campers and caravans.
4.High Charge Current:  Unlike regular AGM and Lead-Acid batteries that offer only 20-30& of their capacity, a Lithium Camper Battery can usually accept 100%-200%. Best recommended for those RVers who require a 100 Ah or around.
Cons
1.Costly: The only reason the Lithium Camper Batteries do not yet replace all the lead-acid batteries is their price factor. A 100 Ah RV Lithium Camper Battery will cost you at least 3-4 times an identical size lead-acid battery.
2.Cold weather Sensitive: Lithium Camper Batteries are not advisable in cold temperatures. Lead-acid batteries have an edge here. A Lithium Camper Battery is likely to discharge more quickly and unstable charging when exposed to extremely cold weather.
3.Comparatively Dangerous: Being a highly reactive metal, Lithium can come easily in contact with flammable gas and water. So, if the electrolyte dries and the two metals inside the battery react with each other, the battery will eventually explode.
6.Camper Battery Key Features Compared to Common Battery
When compared to a starter battery that produces short bursts of energy, a camper battery provides significantly more power steadily over a longer length of time. The energy from a starter battery adequately powers up a vehicle's engine but is insufficient to keep it running over time, which is where the alternator comes into play. Such batteries are present in vans, SUVs, light trucks, and other transportation vehicles.
Common batteries don't get completely depleted, compared to camper batteries. In fact, they retain 80% of their energy charge throughout their lifespan, due to the presence of alternators. Starter batteries do exactly what their name implies: they start the engine. The alternator, on the other hand, is in charge of keeping the engine running and charging the battery at the same time. This is the reason these batteries are more durable than their counterpart.
A camper battery can't start up your vehicle as it can't produce enough power to power up your starter motor, but its main job is to power your RV's appliances. Similar to a starter battery, a deep-cycle battery will also provide significant power for your device that lasts longer. The built-in plates allow for charge and discharge without damage to the battery. But then, a consistent charge and discharge cycle will cause the camper battery to weaken.
7.Difference between Series or Parallel Connection
In a series circuit, all the components are connected with an equal amount of current flowing through them. On the other hand, in parallel circuits, where each component is placed next to its wires which split up some portion or entire load depending on how they're wired together into sections for easier wiring and maintenance reasons. This means that there can be more than two paths for electricity flow at any given moment.
8.How to charge your camper battery or What are the different camper battery chargers
There are different and numerous options to camper battery charger.
● Camper batteries can be charged through alternators when the vehicle is moving.
● Shore power is also reliable source to charge camper battery
● Converter-charger: This is the basic camper battery charger, it actually converts 120v of shore power into 12V of DC power. Then your camper battery stores this power whilst plugged in. The DC-to-DC charger is a necessary device for smart or standard alternator charging. This type of powertrain system isolates the truck's battery from house batteries, providing 14 volts and an appropriate charge rate to Lithium Camper batteries so that they may be charged fully – even if it requires more than one hour per cell.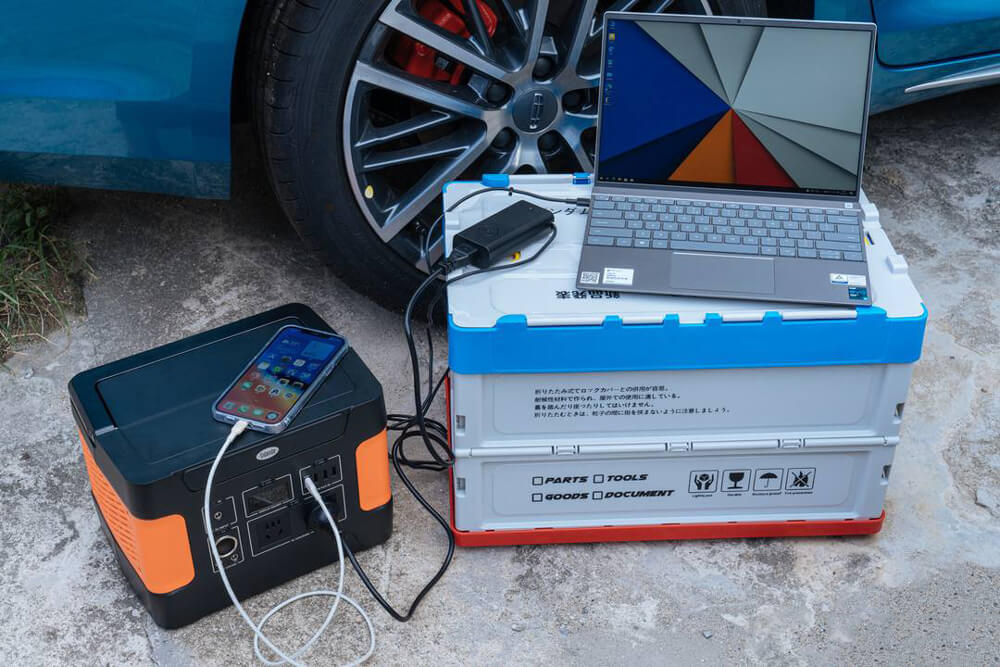 ●Solar power:Solar power from solar panels can maintain battery power. Commonly a solar panel needs to be of 15W – 20W. A solar panel with 100W – 150W can produce enough energy to fully power your camper and supply energy for the entire day, along with charging your camper.
●Inverter-charger:It is able to produce 120 volts AC from a 12volts battery, at the time, when you don't have shore power.
●Wind Power:Here solar power is highly recommended to recharge your camper battery.
9.FAQs
How long does Lithium Camper Battery last?
Lithium RV batteries offer unparalleled power and durability, with some models lasting 2500 to 7000 cycles with an expected 10-year lifespan. On the other hand, lead-acid batteries last about six or seven, depending on your usage. Lithium Camper Batteries are winning it, and that's because of the technological innovation going into them!
Lithium camper batteries have a long lifespan, even for two decades. Runtime depends on the capacity of the camper battery. You can measure the capacity of your camper Lithium batteries in amp-hours (Ah). Amp-hours is the power of the battery in a single charge.
Are camper batteries the same as car batteries?
Regular Car batteries are comparatively different from a Lithium Camper Battery. The car batteries produce energy at a faster rate, while a camper battery produces a low but consistent level of energy. The charging methods also vary for both the batteries. Two distinguishing factors come into play when analysing both batteries:
▶ Reserve capacity (RC)
▶ Cold-cranking amps (CCA)
According to the first one, you determine how many minutes it takes to produce 25 amps. A constant voltage of 10.5V is required during this time. A second calculation relies on the amount of power (in amps) that can be generated for 30 seconds at 0°C. The CCA of a camper battery will be half that of its counterparts, but its RC amount will be twice or thrice as high.
How Do I Know if My Lithium-ion Camper Battery is Bad?
When it comes to this subject area, certain indicators become relevant. Noticeably, your camper battery may smell terrible, have inaccurate voltage reading, not hold a charge, and get corroded and swollen. In such circumstances, you need to take your battery to a qualified technician for evaluation.
If you are camping or touring, a camper battery of optimum performance will be required. It is also recommended that you always keep a spare battery in your car. In an emergency, the camper battery can keep your RV operational.
Why my camper battery does keep on dying?
There are many reasons the camper can die, such as overcharging, parasitic loads, being old, or not possessing enough amp-hours. But mostly, it is the overcharging issue Headlights and dome lights left on are what campers do and then wonder why batteries die too soon. So how can you stop the batteries from dying? Take good care of your battery and not let it die. Secondly, disconnect the ground wire while in storage to avoid draining.
There are numerous factors and reasons that would let your camper battery die. That may include age, charging (overcharging or undercharging), more appliances running than the capacity of the camper battery, parasitic loads or insufficient amp-hours(Ah).
What should I notice when using my camper battery?
To keep your battery in efficient operation, never let it discharge below 20%. Dropping below this, will cause damage to the battery.
Remove parasitic load as it is the energy consumed by a camper even when it is shut off.
How many batteries do you need when charging a camper?
When charging your 12V lithium camper battery, you need to have four batteries; two of them being connected in series while the other two should be connected in parallel circuit. But, as it is a bit difficult to carry four batteries in your camper, it can also be minimized to 2 batteries, with each of 100 AH, that will require four wirings, technically. Here, it must be noted that the two batteries used to charge the camper battery must be of the same brand, age, type.
Using a 24-volt camper, for example, you will need two batteries per 12 volts of electricity. Using 36 volts of electricity will require three batteries. If your camper runs on 48 volts, you'll need four batteries.
Can you use a camper without a battery?
If you simply need one word answer then 'Yes' you can use a camper without a battery, but in that case you'll use an alternate power supply source. That may be, Shore power or solar power.
How to keep your camper battery last longer?
Use multiple batteries to keep your camper battery last longer. Never mix an aged battery with new batteries. Always keep it in standard charge conditions.
Always use a lithium camper battery.
10.Conclusion
Overall, To enjoy your holidays with a camper or driving across the country, lithium camper batteries are an excellent choice for your RV. If you are camping or touring, a camper battery of optimum performance will be required. They offer unbeatable durability and power, to keep supplying electric power to your camper, to your electronic appliances to keep them active, while you are off-grid,making them the perfect choice for anyone looking for a reliable battery option. Without any fear of running out of power and stranding in the middle of nowhere.
While there are some minor downsides to Lithium batteries, such as their price and sensitivity to cold weather, these drawbacks can easily be outweighed by the benefits of Lithium camper batteries. Lithium camper battery provides effecticient power source with less maintenance and it runs for longer time. So, if you're looking for a long-lasting and powerful battery for your RV, a Lithium Camper battery is a perfect choice!
For more information about lithium camper batteries, follow us and your valued feedback will be highly appreciated.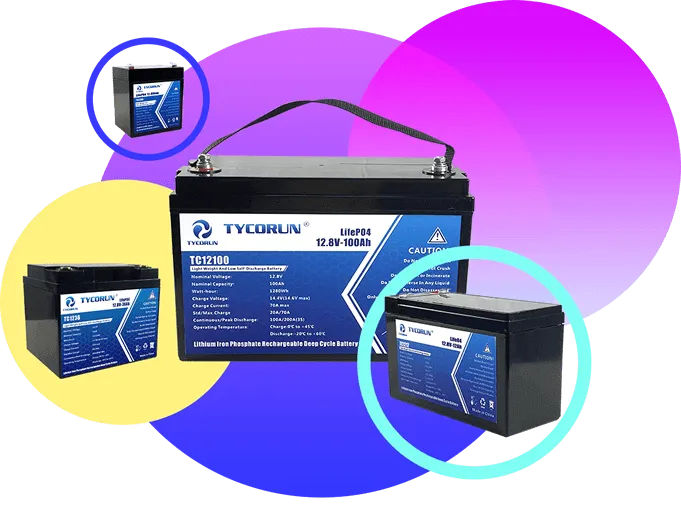 About lithium ion camper battery manufacturers
TYCORUN® has more than 14 years of experience in the lithium camper battery industry and is a Chinese high-tech enterprise that develops, produces and sells various new energy battery products.
12V lithium ion battery production capacity accounts for 80% of our lithium battery manufacturing products. We can provide you the best camper battery.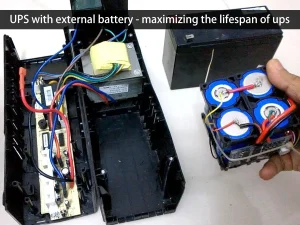 This article will discuss the crucial factors to consider when choosing an external battery for UPS. We'll give insights into the features and advantages of UPS with external battery alternatives on the market.