The Ultimate Buying Guide for Electric Skateboard Battery
Electric skateboard lithium ion battery
14-year professional lithium ion battery manufacturers, 10-year warranty on battery packs, using the best BMS protection board, protecting the lithium battery pack from overcharge, overdischarge, overcurrent, short circuit, etc, with excellent self-discharge rate. Configurable Bluetooth, can be connected in series and parallel. The heating function and other special functions can also be customized. Enough stock for the 10 series of 12v lithium ion battery. Can be shipped within 3 days. Can be your expert of li ion battery for electric skateboard.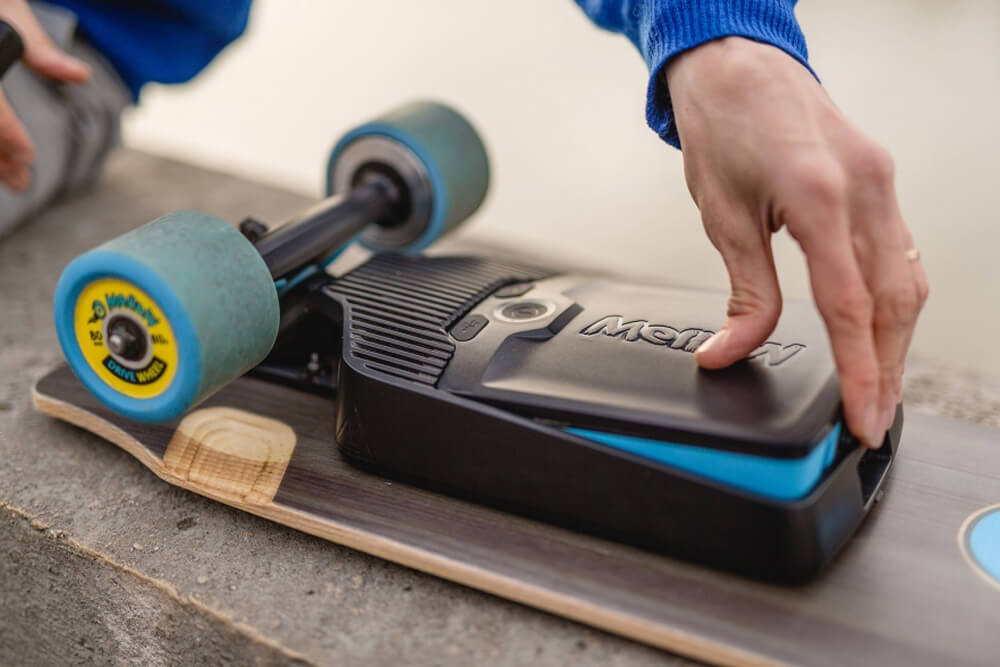 The Ultimate Buying Guide for Electric Skateboard Battery
To choose the optimal battery for your life, you must first determine how you want to use your electric skateboard. It is not only the most costly component, but it also has a significant impact on everything from your speed and range to how fast you can charge and get back on the road.
If you want to commute or go on lengthy rides, your battery requirements will be different than if you intend to visit a park or do trail riding. And these requirements would be very distinct from those of people just wrecking their area or those of uphill/downhill or track racing. Consider your riding style, the speeds you want to achieve, and the ranges you wish to cover in advance to avoid future hassles. Consider the following buying guide for Electric Skateboard Battery with such requirements and desires in mind.
What do mean by an electric skateboard?
Electric skateboard refers to a skateboard equipped with a motor, wheel, and battery for propulsion. People can go up to 40 kilometers per hour with electric skateboards.
People who ride electric skateboards often use remote controls to run the majority of them, but not all of them. In addition to controlling your board's speed and setting, the remote also tells you important things about the board's performance, like how much battery life it has and how many riders are on it at the same time. When you use a remote control, you can start and stop your skateboard from a long way away.
Designed to be used on a wide range of surfaces. These GTR off-road electric skateboards come with all-terrain wheels that can go on any surface. It is a skateboard that can be used on any surface and in places that aren't very well-known.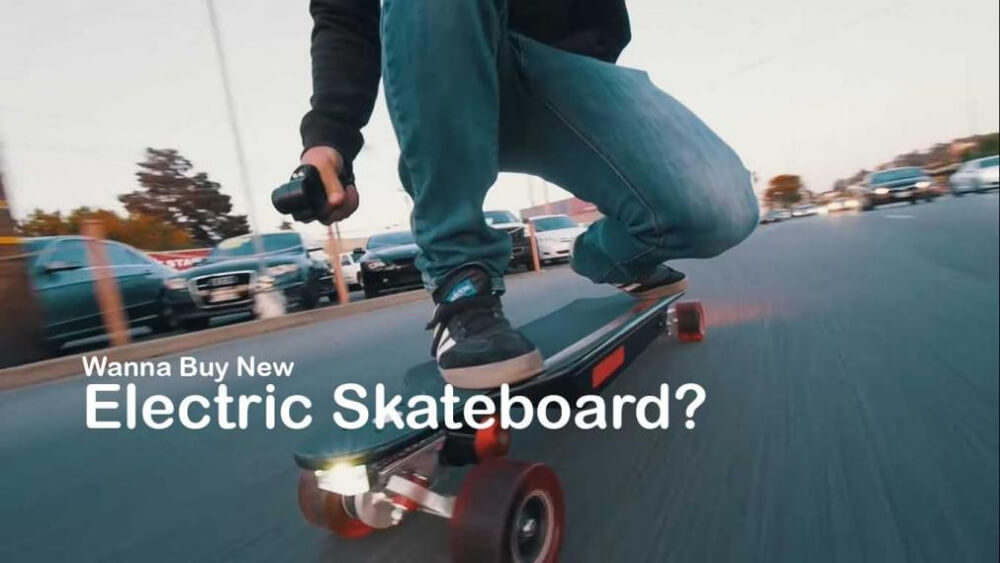 What batteries types we often see in electric skateboard?
Lithium Polymer
Because Lithium polymer batteries are inexpensive and effective, people prefer them. In order to recharge these batteries, you'll need to use an external BMS system or a bigger charger that has a built-in BMS. They will help you build a custom AT or racing car that has a lot of ground clearance and a lot of power. They can fit in almost any space. People who puncture a LiPo battery, which can explode and burn if they're not careful, are very risky, and it's very dangerous. It's because of this that you have to be polite to them.
LiFePO4
Like hoverboard battery, battery technology isn't any different in the field of e-skateboarding than it is in any other industry. As of late, the LiFePO4 battery has become an increasingly popular option for mobile devices. Because of its short charging time and extended life, li-ion batteries are frequently seen in solar arrays.
Explain the term 10S4P skateboard battery?
A 10s4p skateboard battery  is a electric skateboard battery pack comprises ten cells that are connected in series and four cells that are connected in parallel.
Because the batteries in electric skates run in tandem, they are referred to as parallel and series batteries. In most electric skateboard battery pack, there are two types of cells. In a larger package of cells, a single pair of batteries is housed. Batteries made out of lithium-ion have many different designs, although most look like normal AA batteries. You'll be able to observe how your mobile phone may be put to use in a variety of ways.
18650 cells
They come in a variety of forms and sizes, but the cell numbers make it simple to distinguish them. The term "18650 cells" refers to their dimensions in millimeters. Many individuals design their own battery boxes, so you'll need to find out whether they'll fit. They are all lined up horizontally or vertically.
Parallel connections between cells that are linked in a good or bad way (P). To make things even better, when the cells are joined together, they have the same power but twice as much AH capacity. Having more Parallel cells in a battery means that it can store more power, which means that it can run for a longer time.
When two cells have the same positive and negative charge, they are called "series" (S). You can get more power from the cells because the voltage of them rises, so you can get more from them. Because there are more cells in a row, you can run faster.
Batteries with more parallel cells can go farther, whereas batteries with more sequential cells can go faster. Both of these needs may be met with a battery that enables you to change the car's performance. When it comes to weapons, both strength and range are necessary for them to be effective.
What are the common and customized battery options available in the market?
As far as online debates go, you can guarantee there will be plenty of discussion on this issue.
Market available
Talking about market, if you find electric skateboard battery, you will find batteries of different volts ranging from 36V to 48V. 1 to 4 parallel arrangements and up to 10 in series arrangement is found in these batteries. If we talk about an example for this scenario, we will take 10s4p skateboard battery, it means that four battery cells are connected in parallel and 10 battery cells are connected in series.
Customize your own battery
Below explained are the examples for the battery customization.
One benefit of these batteries is that you can use cells whichever and how many you want. You only need to have an ESC which controls and handles the entire load. Some of the speed controllers may be unable to handle the extra power as a result of the increased voltage.
Talking about series battery capacity, you can use 12s or maybe less attaching it VESC speed control which is commercially available. Larger batteries need custom speed controllers, which are currently being developed. A high-voltage device that is adequately tailored to your demands will need some research. A generic ESC with a top speed of 50 to 60 miles per hour might be available shortly!
To what extent do I overcharge my electric skateboard battery?
You can charge your batteries but don't overcharge them. You need to be charge the battery to it full. When retail batteries fail, they often have an insufficient number of recharges. This is not the perfect rule. However, some suggestions are provided to estimate exact battery life.
You should never let your battery go below 50% while putting your board away for the night. It's never a good idea to entirely deplete your battery.
Overcharging Li Po batteries without BMS may be deadly. They're prone to get out of whack.
For information, each cells get same charging in the battery. They don't follow the method of filling up first cell then the second. The performance of your battery and other components may all be harmed by having unbalanced batteries.
Is there a possibility of explosion of an electric skateboard battery?
Yes, the batteries of the skateboard can be exploded or can catch fire. It happens when the battery is not proper maintained. Make sure to get it from a reputable retailer while you're making an electric skateboard. Verify if the firm stands behind their goods and has experience in the industry.
If you don't purchase from a reputable merchant or make your own, you run the risk of a battery shorting, igniting, or exploding.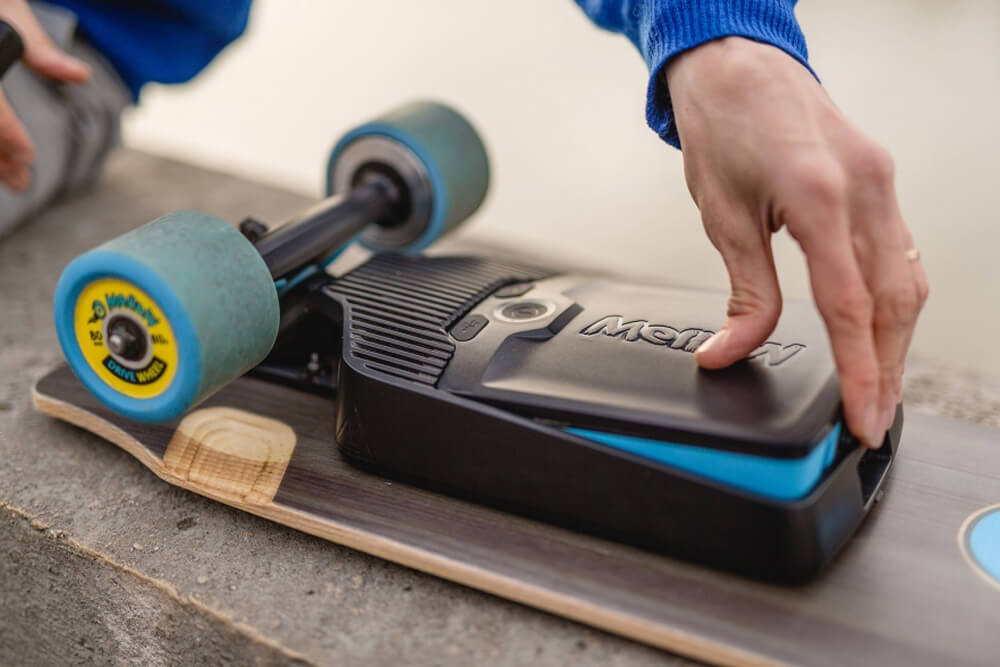 What is the formula or method to calculate the voltage of the electric skateboard battery?
The battery making companies provides information on the manual which is in watt hours. The voltage of the battery selected is also required to be calculated In WH. The simple way to calculate is by determining battery cells amount.
Below given is the cell configuration of the widely used battery:
6S (e.g., 6S2P, 6S3P) batteries have 21.6V.
For example, a battery of 10S (either 2 or 3 cells) has a voltage of 36 volts.
What is the range of the electric skateboard battery?
When you know how many Watt-hours (Wh) your electric skateboard battery can hold, you can estimate how far you can travel on it. Based on the weight of your rider, you must first determine the energy efficiency of your eSk8 project. Your battery will require around 16Wh of electricity to go one mile if your rider weighs 150 pounds.
Your battery will require 20Wh to go one mile if you weigh 180 pounds, and so on. So, bear in mind the ultimate rider weight while using this formula. In order to keep up with the increased friction and weight of an All-Terrain electric skateboard wheel, it will need more power from the battery pack.
What is the battery recharge time of the electric skateboard?
The first step to find the battery recharge time is to find how many AH battery requires. The most often used and commonly available are 6AH, 8AH, 14AH. Moving on to the next step, here you need to about the amp hours your charger will be able to deliver. Input and output values are always shown on the digital screen. Check your output. It will be displayed in amperes.
How long will it take to recharge?
If all goes according to plan, a 14Ah battery can be charged from 0% to 100% in 7 hours using a 2A charger. When you practice this, this won't be the exact calculation, to make things more appropriate, charge the battery 10 to 25 % more, which roughly become 30 to 60 more minutes. And experts say that this is the right method to get the closest answer.
What are the factors which have major impact on my electric skateboard battery?
Take another step back and figure out what is causing your battery to run out. In the details, we will also bring light to points that limit the charge of the battery because it has a direct impact on the battery life cycles.
How you ride
Riding style of the skateboard has a direct impact on the battery life of the skateboard. Battery life highly depends on how you drive it.
Keep in mind that higher the speed low will be the battery life. They are inversely proportional to each other. One cannot achieve both things i-e high speed and long battery life; it is the decision between the two.
Weight of the rider
Skateboard motors have to work harder to move you ahead the heavier you are. When using a skateboard our body produces high amount of energy, and the motor uses more amount of battery to respond to it.
Amount of acceleration and brakes applied
It is suggested that always use skateboard with the normal and steady pace because continuous breaks and difference in speeds uses more battery and affects its life. The amount of battery life lost depends on the amount of breaks and difference in speed.
Usage- less or more
Battery of the skateboard has to be taken care of, because if skateboard is used more frequently, the battery will discharge more quickly and it will require recharge for multiple times maybe in a day. This factor reduces the battery life. Also, if the electric skateboard battery is not used for a very long time, might be its battery gets destroyed and you have to replace it with the new one.
Effect of temperature on battery discharge
Despite the fact that this might be a nuisance, it is a feature of many current series.
One of the main important factors that affect the battery life is temperature because there are many chemical procedures happening in the battery which make the temperature rise and discharge at a higher speed. This means that when the skateboard is not in action there in no self-discharge and the temperature not rises.
What is the average life of the electric skateboard battery?
An electric skateboard's battery life refers to two things:
● The amount of time the battery of the skateboard operates at full capacity
● How many times the electric skateboard battery can be recharged before it has to be replaced.
Calculation
One best method to calculate electric skateboard lithium ion battery life is count the number of charge cycles provided with the full capacity. It is estimated that a good lithium ion battery provides about 2000 to 5000 recharge cycles. Lithium ion batteries last long, doesn't reduce the acceleration, provide equal battery power even it is 5%
However, the quality of all skateboards is not equal, and some models will perform better than others. Many elements come into play, but the most significant is the battery type and quality.
What problems can occur to an electric skateboard battery and how to repair it?
The following lithium battery pack will have a longer lifespan than a single lithium battery part, which will save money in the long run. In part, this is due to the fact that the exterior voltage and inner voltage get worse with several charges due to the physical variations between the individual batteries and the tiniest variances in surroundings. The batteries lack a protection mechanism against overcharging or over discharging because of the resistance differential. This problem is often referred to as a lithium battery power imbalance.
Unbalanced power of lithium batteries- Solution
If you're having trouble with your electric skateboard, the first thing you should do is safely remove the battery by following all the precautions. After that contact manufacturers dealership sent your battery there for repair. Don't try to fix the problems by yourself as it is tricky and can be hazardous. Whether the battery hasn't been verified to determine if its capacity and resistance are significantly different from the others, then re-charge or split the battery's capacity.
If the capacity is already there and the difference isn't considerable, you may recharge it individually. Because of the wide disparity between internal resistance and internal resistance, only a replacement is possible. The electric skateboard battery must be disassembled into capacity before reassembly after recharging or changing the monomer in order to confirm that the capacity meets the design parameters. After you have restored the electric skateboard battery to its original circuit, put the battery protection board and the outer packaging back on.
It is crucial to remember that after a period of time, lithium battery packs tend to become imbalanced on electric skateboards. Consequently, the battery pack's internal resistance will vary from the replacement battery.
Additional care
Care must be exercised when a monomer is substituted. If a new monomer is not inserted, the problem may recur; there are several techniques to prevent electric skateboard batteries from becoming unbalanced. On a regular basis, using more current than the battery pack is capable of may cause the battery pack to fail.
Check for bumps and unfriendly circumstances, which may speed up the ageing process of lithium batteries and eventually lead to the battery pack's failure. Maintaining good billing procedures is essential.
What sort of maintenance does an electric skateboard requires?
There are multiple practices which can be done to maintain battery health.
● First of all, keep in mind that when the battery is new, use it when it is fully charged.
● The second important thing is not to worry about the distance covered by the new battery after full charge. If you want to check the average distance covered by the battery after full charge. Do this practice when battery almost fully charged 4-5 times after newly purchased.
Things to do
● On the first 5-7 cycles of charging and discharging your batteries, you should fully charge and completely drain it. This will speed up the calibration and help you get the most out of your cell.
● Moreover, after using the skateboard, always recharge the battery, no matter how much you have used the battery.
● The majority of batteries may be left in the charger for long periods of time.
● Keeping your battery pack balance extends its lifespan.
● Avoid placing your battery in close contact with water.
● Keep an eye on the battery connections for signs of rust or corrosion, as well as damage or wear. The connection is comprised mostly of metal, which makes it vulnerable to wear and tear.
Things not to do
● First and foremost, do not put your batteries in water. No matter how watertight a company claims their product to be, the battery is not.
● When you are riding a skateboard, always make sure that the connections should never be exposed, there might be a chance that dust could enter into the battery and short circuit can happen.
● Avoid overheating your battery, particularly in the presence of an open flame.
● Always leave the connection attached.
● If your electric skateboard features regenerative braking, don't ride without your battery attached since water may seep into the connection and overload your system.
● Even if you're an expert electrician and know precisely what to do when things go awry, your guarantee will be voided. Send it to us, and we'll take care of it.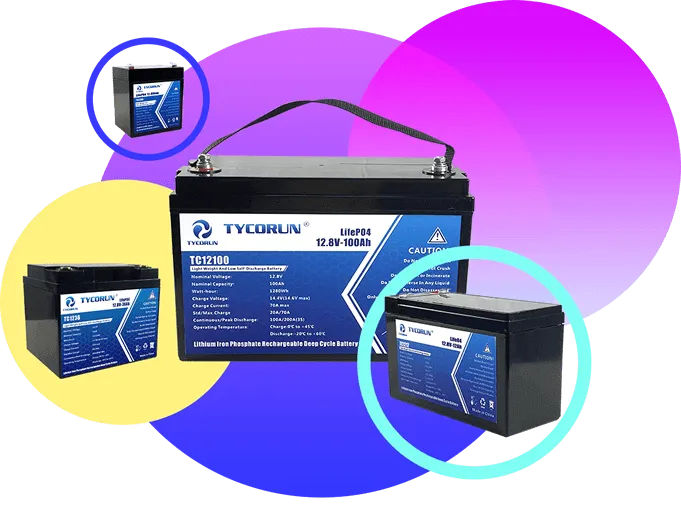 About lithium ion electric skateboard battery manufacturers
TYCORUN® has more than 14 years of experience in the lithium battery industry and is a Chinese high-tech enterprise that develops, produces and sells various new energy battery products.
We're professional on manufacturing lithium ion electric skateboard battery.36V/48V li ion battery for electric skateboard are available all the time.
This article talks about the main stream technologies of extinguishing lithium ion battery fires, and introduces the related research on fluor-based rapid fire extinguishing and passivation cooling methods to prevent reignition.