Helpful guide to choose hedge trimmer battery
Lithium ion battery factory
15-year professional lithium ion hedge trimmer battery manufacturers, 10-year warranty on battery packs, using the best BMS protection board, protecting the lithium battery pack from overcharge, overdischarge, overcurrent, short circuit, etc, with excellent self-discharge rate. Configurable Bluetooth, can be connected in series and parallel. The heating function and other special functions can also be customized. Enough stock for the lithium ion hedge trimmer battery. Can be shipped within 3 days.
Helpful guide to choose hedge trimmer battery
Introduction
The type of hedge trimmer battery is often the main factor in the effectiveness of the trimmer. There are a variety of hedge trimmers with varying levels of power. When buying a battery, it is essential to ensure that the battery power and the hedge trimmer are compatible. Failing to do this will make it much more challenging to use the trimmer.This article will focus on the considerations one should make when buying hedge trimmer battery.
Is it better to use petrol or battery powered hedge trimmer
When it comes to hedge trimmers, the amount of power they operate with determines their effectiveness. Therefore, the type of trimmer one buys should reflect its intended application. If the area where hedge trimmer applied is vast and has thickets, it will need a powerful hedge trimmer.
The two most common hedge trimmers are petrol and lithium battery hedge trimmers due to their power. Each has its pros and cons; however, which between the two is better?
Petrol hedge trimmers
Petrol hedge trimmers are the most common worldwide due to the availability and affordability of petrol. Additionally, as it stands, they are powerful. These hedge trimmers will clear out even the thickets bushes.Even with all their power, petrol hedge trimmers have their drawbacks. These include:
●They are expensive.
●They are heavier due to petrol.
●They are noisier than battery operated hedge trimmer.
●Their vibration is quite strong.
●They also emit smoke, which is a significant downside in climate conservation.
●They are very environmentally unfriendly because of the gas they consume.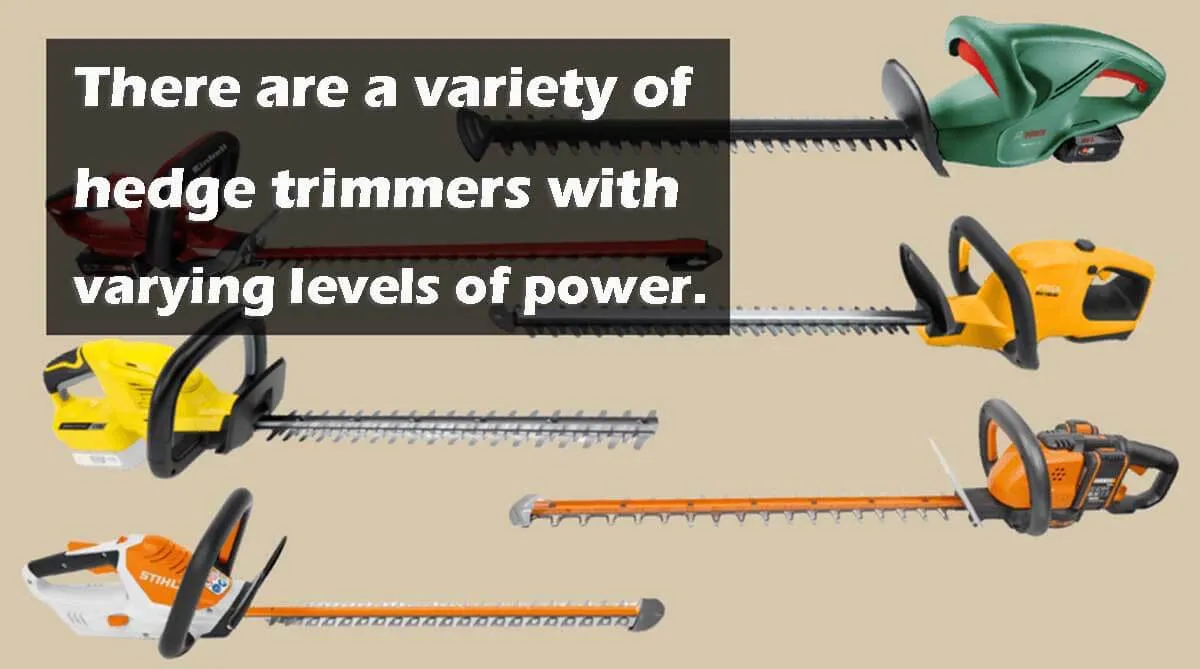 Battery powered hedge trimmer
Lithium-ion hedge trimmer is rising in popularity across the globe. This is for a good reason. It combines the best qualities of electric and petrol hedge trimmers and the qualities of lithium-ion batteries.The main benefit of battery operated hedge trimmer is that they are portable. This allows users to move around trimming their gardens as long as the batteries have power. Moreover, they require little maintenance, do not emit smoke, and are less noisy than petrol hedge trimmers. They are also environmentally friendly without using petrol.
Some people might think that battery operated hedge trimmer is less powerful than petrol hedge trimmer, thus limiting the areas of operation.This view is wrong. In fact, you can choose the right specifications of hedge trimmer battery based on the specific application requirements. If the area to be trimmed is wide or the plant to be trimmed is thick, then choose a high voltage battery and high-capacity battery to get a lot of power to meet the demand. And on the other hand, if a small area like a house garden is the application for hedge trimmer battery, then choose the battery with low specification. As a result, battery hedge trimmers are more flexible and can be adapted to different needs.
Which is better
Choosing between the two is down to specific needs. Petrol hedge trimmer is powerful and can cover more ground. However, whether it is a large field or a small garden, battery powered hedge trimmer is suitable for use, and at the same time, it would do the work with less noise, less pollution, and require minimal maintenance.
In terms of price, the initial cost of battery powered hedge trimmers is higher, as it will include the cost of purchasing batteries. Petrol hedge trimmers, on the other hand, only buy the machine itself. However, in the long run, the battery powered hedge trimmer only needs to be charged in the subsequent use process and does not need maintenance. And petrol hedge trimmers require constant purchases of petrol to power them, and the price of petrol has been rising in recent years, so their long-term costs are much higher.
What should I look for when buying a hedge trimmer battery
Size
Battery operated hedge trimmer is relatively small portable tool. Due to this, the accessories including batteries should also be small to support their features. Additionally, the section of the inserted hedge trimmer battery is equally small.Therefore, small size and high energy density batteries are needed.
Weight
Due to portability, lightweight hedge trimmer batteries are needed to support this feature.
Cycle life
If the hedge trimmer battery has a long life, you can save on replacement costs. Of all battery types, lithium-ion batteries have the longest cycle life of up to 4,000 times.
Self-Discharge
Self-discharge is the phenomenon that batteries discharge when they are not in use. Therefore, the lower the self-discharge rate, the better the hedge trimmer battery.
DOD (Depth of Discharge)
DOD refers to the current capacity of the battery to account for the proportion of the nominal capacity. In general, the DOD of a new battery is 100%, and the capacity of the use process is fading. When DOD is reduced to 80%, it can be seen as a battery scrap. So the cycle life of a battery is based on DOD, a new lithium ion battery, which has a maximum cycle of 4,000 times like a 12 volt lithium battery. And it means that the DOD can be recycled 4,000 times before it drops to 80 percent.
If the cycle life of the lithium hedge trimmer battery does not reach 4000 times before DOD drops to 80%, then the battery may be a echelon battery or the battery itself may have a low cycle life. When buying a hedge trimmer battery, ensure that you buy a new pack from a trusted manufacturer to decrease functional and safety risks. Batteries from trusted brands also have a warranty in case of any issues.
Which is the best hedge trimmer battery and why
Portability and environmental conservation are hot topics in manufacturing. Every company wants to be known for its positive stance on going green. As such, using rechargeable pollution-free lithium-ion batteries for battery operated hedge trimmer is the way to go. These batteries not only support portability but are also more durable, with a longer lifespan and lower self discharge rate.
How long do lithium hedge trimmer battery last
This is dependent on the motor power and lithium hedge trimmer battery capacities. However, on average one hour time frame is enough to trim an average-sized garden. Depending on the amount of work, it could be worth buying a secondary battery. Lithium batteries are gaining popularity in the hedge trimmer market due to their lightweight and shorter charging time.
What is the best voltage for a cordless hedge trimmer
Usually, for battery powered hedge trimmer, the higher the voltage, the more powerful it is. On average, voltage ranges between 20V to 80V and the most common voltage is 40V.
How many amps do I need for a battery operated hedge trimmer- Is a higher Ah battery better
Generally, the energy power ranges between 2.5-4.5 amps. Like the voltage case, the higher the amps, the more powerful a trimmer will be.
Despite that, purchasing an overly-powerful hedge trimmer for a small house garden is no need.
FAQs
Why is my battery operated hedge trimmer losing power
The most common reason for this is a dying hedge trimmer battery. When the battery is almost dead, it cannot provide enough power to the motor, thus leading to the battery operated hedge trimmer losing power. Additionally, debris stuck in parts like the carburetor, fuel filter, or spark arrestor can occasionally shut down the trimmer.
Lithium hedge trimmer battery need maintenance
We recommend that you check the hedge trimmer battery after each use. Ensure that the battery is functioning correctly. If they are not, remove the battery and use the instructions in the operating manual to troubleshoot and deal with the problem. Besides, the lithium hedge trimmer battery requires no maintenance. Unlike lead-acid batteries, lithium-ion batteries are sealed and dust-proof, and do not require regular water addition, cleaning and maintenance.
How to charge lithium hedge trimmer battery
First and foremost, ensure you only use the battery charger recommended by the manufacturer. To ensure a better and longer lifespan for the battery powered hedge trimmer, do not over charge and over discharge. It's best to always keep the charge between 20% and 80%. To charge, remove the battery pack from the hedge trimmer, as it is charging, the red colour indicates charging is ongoing while green shows that it is fully charged. Once done, slightly push the battery pack back into the battery powered trimmer.
Are hedge trimmer battery and chainsaw battery the same(is it interchangeable)
Theoretically they are interchangeable, as long as the specifications(voltage and discharge current) are the same and the dimensions can be adapted. Chainsaws are more powerful and are used for more intense work. As a result, they utilize powerful motors and batteries. Therefore, in most cases hedge trimmer batteries and those of chainsaws are not interchangeable.
How to check the quality of lithium-ion battery in hedge trimmer
Lithium batteries in hedge trimmers can be removed. Due to this, it can be easy to check if the hedge trimmer battery has any issue by using a tester once it has been disconnected. Additionally, the LED indicator can be used to indicate when there is a power issue possibly with the hedge trimmer battery. Moreover, the battery operated hedge trimmer's performance can be a measure of the hedge trimmer battery quality. If the trimmer is suddenly not as powerful, this could show that the battery is dying.
Conclusion
When buying a battery powered hedge trimmer, it is crucial to consider the battery type and availability. Battery powered hedge trimmer has made tending gardens easier and less exhausting and are essential tools. The only downside to these tools could be the battery cost. But it is more cost-effective in the long run though it cost more initially.
As shown in the above article, lithium-ion batteries are the best hedge trimmer battery types due to their availability, cost, and efficiency.
Contact a trusted hedge trimmer manufacturer if you have any questions regarding hedge trimmer batteries.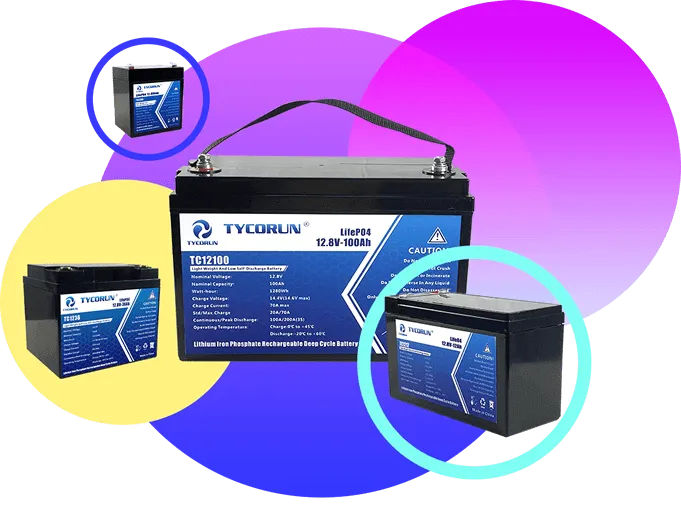 About lithium ion battery manufacturers
TYCORUN® has more than 15 years of experience in the lithium hedge trimmer battery industry and is a Chinese high-tech enterprise that develops, produces and sells various new energy battery products.
Lithium ion hedge trimmer battery production capacity accounts for 80% of our lithium battery manufacturing products
This article talks about the main stream technologies of extinguishing lithium ion battery fires, and introduces the related research on fluor-based rapid fire extinguishing and passivation cooling methods to prevent reignition.