Can lithium batteries be used as vape batteries
18650 lithium vape batteries manufacturers
14-year professional lithium ion battery manufacturers, 10-year warranty on battery packs, using the best BMS protection board, protecting the vape batteries from overcharge, overdischarge, overcurrent, short circuit, etc, with excellent self-discharge rate. Configurable Bluetooth, can be connected in series and parallel. The heating function and other special functions can also be customized. Enough stock for the  vape batteries. Can be shipped within 3 days.
Can lithium batteries be used as vape batteries
Being a good replacement for cigarettes, more smokers are turning their attention to vapes. They are designed to reduce addiction to nicotine and even help some people quit smoking. Vapes use batteries to heat the liquid until it evaporates, this operation simulates smoking ordinary cigarettes.
There are many types of vapes sold and used around the world today. The main criteria to choose them are; design, wattage, and battery capacity. Generally, vapes use Lithium-ion vape batteries, their high capacity and light-weight make them a great fit for a portable small device like a vape or devices requiring a stable and durable power.Like the alarm system battery, it provides continuous charging for the alarm system. If you want to know more about vapes and thses durable vape batteries, read the next sections.
How to choose vape batteries
The first thing to know about vape batteries is that there are two types: internal vape batteries and external vape batteries. Internal vape batteries are easy to use, so you won't need to worry if they are a good fit for your device or not as they are already there by the manufacturer. External vape batteries give a lot of options, you can replace them with charged batteries when they run out of power. You can also interchange them between devices if their size allows. They extend the life of the vape.
Vapes use lithium batteries, their specs make them the perfect option for vapes. They give the user a lot of comfort by reducing the weight, holding a lighter vape for a long time is better. the capacity of lithium batteries makes them last for longer times, extended in-use time will be great for vapers. Lithium batteries are also known to recharge faster than other types, this feature is another advantage for users.
Even though lithium vape batteries have excellent performance, there are things to consider when choosing one.
● Capacity: the capacity of a lithium vape batteries is measured in mAh with means milliamperes per hour. It tells you how long the battery can be used before you have to plug the charger. the higher the number, the more the time it holds the charge.
● Amp limit: this parameter tells you how much current you can safely draw from your lithium vape batteries. Batteries with high amp limits mean that the vape can be used in different configurations ( control the thickness of smoke).
● Voltage: voltage is the power of the battery, most lithium vape batteries are between 3 and 4v. Generally, 18650 batteries are 3,7/3,6/3,65v.
● Weight: lithium-ion vape batteries are lighter than other types of vape batteries. The less it weighs is better as you'll be holding the vape for long time.
How to spot counterfeit vape batteries
There are many brands and sizes of lithium-ion vape batteries. To identify a counterfeit battery, there are things you should know in the first place. The high drain 18650 batteries are the best option for the vape industry. These lithium batteries provide the products with stable power. They are developed to ensure their role and guarantee the users' safety. Some vapes also use the 21700 battery, 18650 and 21700 battery are all lithium ion battery that suitable for vapes, you can read 21700 vs 18650 vape to get to know their differences.
In the beginning, you should understand the meaning of the numbers and letters written on the lithium battery. For 18650 the 18 means that the diameter is 18 mm and the 65 is the high also in mm. There are also some letters, which are abbreviations for the types, shapes, and components of the cell.
Each letter stands for something:
● I; shows that it is a lithium-ion battery
● M; shows that the positive ion is manganese
● C ; shows that the positive ion is cobalt
● N; shows that the positive ion is nickel
● F; shows that the positive ion is iron
● R; shows that the shape is round
● Q; shows that the shape is flat
The 18650 lithium-ion batteries are likely to be counterfeit, as any other product in the world.Here's a video to help you spot a fake 18650 battery.
Counterfeits in these sensitive products could mean a huge hazard for users. These counterfeit products do not meet safety requirements and aren't tested to check their quality so they could cause dangerous and even fatal accidents. To identify them there are a few tricks you need to know.
1.The battery wrapper
Counterfeit producers can't use the same wrap for their lithium-ion batteries. The difference could be noticed in color, material, and printed code. The original batteries have deep colors while others are bright. The material difference could be noticed by touching the lithium battery, counterfeits will be hard while originals are soft to touch. For the printed code, there are major differences in size, position, text…
2.Date code or serial number
this information is written on the battery by the manufacturer. As shown below you can Identify the fake product by checking the 4 digits code written below the brand's name like in the following Samsung SDI product. The trick is to check that code on any battery as it should mean the following:
● 2 is Samsung internal identification
● F means the year is 2016 (2012=C; 2013=D; 2014=E; 2015=F, 2016=G, 2017=H, and so on…)
● 3 is the month: Batteries are made in Korea or Mal aysia, the month code is different in each of them.  JAN=1; FEB=2; … SEP=9; OCT=A; NOV=B; DEC=C. JAN=P; FEB=Q; March=R … OCT=Y; NOV=Z; DEC=0)
● 4 is the Week
If the code makes no sense in this identification it's not an original battery.
3.The top cap
It's an easy way to identify a lithium-ion battery manufacturer, each brand has its own signature which is hard to imitate by counterfeiters who use cheap methods in production.
4.Size and weight
Famous brands have very strict standards; their products have to meet the specs in the datasheets. So, if you suspect a lithium-ion battery's provenance just check its weight and compare the result with the datasheet. The difference should never be significant (just a few grams and that could be tolerated ± 1 or 2 grams). An original 18650 battery weighs about 42 to 45 grams and some brands can go up to 50 grams. Counterfeits weigh lower than that average so they can be detected easily.
5.Defects
Any defect in an original product could never be tolerated, well-known brands can't allow defective products out of their factories. If you notice a visual defect on a lithium battery, it means it's counterfeit.
Can I use aa batteries in my vape
Ordinary aa or aaa batteries used for electronic devices can't be used to power a vape for different reasons. The rechargeable aa batteries are the most commonly used battery type in portable electronics, but vape require more powerful vape batteries so the aas can't provide enough current to run them. One vape would use multiple aas which is practically impossible as it will require bigger space.
Even aa rechargeable batteries can't power a vape properly. They may be used for small models but they will discharge very quickly and wear out.
Vapes usually use 18650 lithium-ion batteries, they are powerful enough and have great capacity. Also, aa batteries can only provide 1,5v, 18650 lithium batteries have a voltage of 3.5v. Using other types than lithium ion vape batteries on vapes could have bad consequences as they may overheat and damage the vape. Try to follow manuals and consult professionals.
Reason why vape batteries blow up
In general lithium-ion batteries are designed to be safe for users in all applications from vehicles to computers and smartphones to vapes. But even with tests and research to improve safety, there are some conditions that could lead to explosions. These include:
① Counterfeit lithium-ion batteries, these products don't meet minimal safety standards. Their manufacturers do not conduct enough tests to check their suitability to consumers. Quality and defects aren't verified properly which may cause a malfunction leading to an explosion.
② Overcharging vape batteries can cause overheating especially if it's repeated and the battery is left plugged for long periods of time. This will damage the batteries and shorten their expected lifetime significantly.
③ Lithium-ion batteries are made to withstand extreme conditions; but if left exposed to sunlight they may overheat. If the temperature exceeds 60°C it could explode. However, most electronic cigarettes on the market are equipped with smart chips, which can prevent overheating and overcurrent to a certain extent.
④ In some situations, contact with metal keys and coins can also be the reason for fires.
⑤ All vape have specific lithium-ion vape batteries designed to run it smoothly. Trying to change the specs by adding a different coil or setting the vape to produce more smoke can have negative effects. That may lead to overloading the battery and extreme overheating. These conditions may cause permanent damage to the batteries.
⑥ Seriously damaged lithium-ion vape batteries become unstable, they may catch fire or explode. Replacing damaged batteries will keep you safe.
How to avoid vape batteries fires
Vape batteries can catch fire or explode in certain circumstances. However, simple actions could prevent that risk and preserve the batteries and the vape. This also ensures the safety of users is maintained.
● Avoid using counterfeit products as they may have unpredictable behavior and may be dangerous. Saving money on cheap vape batteries is not really a good deal as results could be disastrous.
● Try to keep loose lithium-ion vape batteries in special plastic cases to avoid any contact with metal objects.
● Use a dedicated lithium battery charger to prevent any overcharging or overheating by using an inconvenient fast charger. Earning some time could damage the lithium batteries and have bad consequences.
● Keep the vape and the batteries away from sunlight, flammable products, and heat sources. Even if they are not in use, lithium batteries can ignite due to high temperatures exposure. Remember, each product has safety limits you don't want to go beyond them.
● Try to use the appropriate coil, and don't mess with the vape's settings without consulting the manufacturer's manual. Wrong settings or using the wrong battery could lead to serious discharge above its capacity. This situation causes overheating and potential fire in case the temperature rises above reasonable limits.
● If lithium batteries are damaged or wet, you need to get rid of them in a safe way. You should seek help from a professional lithium-ion battery manufacturer. Faulty batteries should be put in special containers and not thrown in nature or mixed with domestic waste.
● Never let the vape or the spare vape batteries in a car. When a vehicle is parked under sun for a while the temperature could rise in an excessive way.
● Verify that the batteries are interchangeable between models. Even though they fit in the vape some batteries could not power the device.
● Even if you use vapes and know about them, reading the manufacturer's manual carefully is a good idea. Companies conduct tests and make recommendations based on that, they also know the exact limits and capacities of the products.
How long do vape batteries last
Depending on their capacities and the way they are used lithium-ion vape batteries can last for hours without being recharged. Vape batteries can last about 1500 to 4000 cycles. All durations mentioned above actually depend on many factors. Using the Lithium battery dedicated charger is the most important thing to maintain the charge in short term and in long term preserve the lithium battery's health. Protecting the batteries from high temperatures and overheating make them last longer.
How much does a vape battery cost
Lithium vape batteries can cost between 10$ and 40$. The price depends on the brand, the battery type, and the capacity. Well-known manufacturers always have higher prices but when safety and performance are in question it's the right choice. Buying cheaper counterfeit products can save some money but when they cause trouble the expenses will be higher than buying a brand-made battery.
To sum it up
Vapes are a great replacement for ordinary cigarettes, they cause less pollution, have a lower effect on health, save money, and can fix addiction to nicotine. These devices are equipped with batteries allowing them to be lightweight and very easy to manipulate carry and use. In order to guarantee their good functioning users should take some precautions to maintain their health and prevent potential accidents like fires or explosions.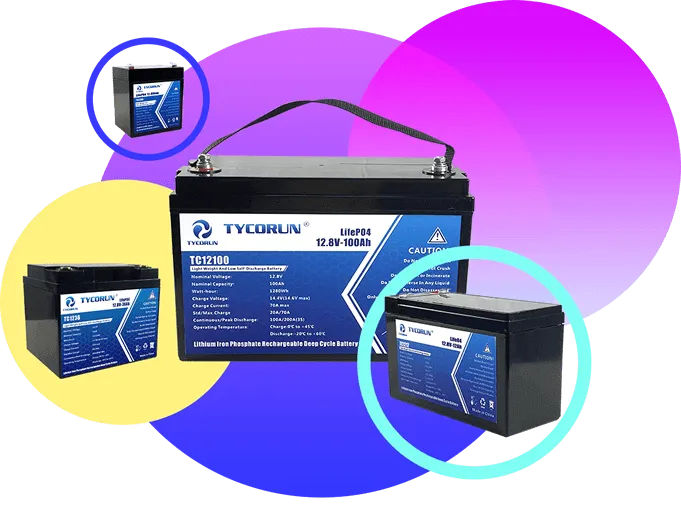 About lithium vape batteries manufacturers
TYCORUN® has more than 14 years of experience in the lithium battery industry and is a Chinese high-tech enterprise that develops, produces and sells various new energy battery products.
 lithium-ion vape batteries production capacity accounts for 80% of our lithium battery manufacturing products
This article talks about the main stream technologies of extinguishing lithium ion battery fires, and introduces the related research on fluor-based rapid fire extinguishing and passivation cooling methods to prevent reignition.