Complete Guide to Wheelchair Batteries
Lithium ion electric wheelchair batteries
16-year professional lithium ion battery manufacturers, 10-year warranty on battery packs, using the best BMS protection board, protecting the lithium ion electric battery pack from overcharge, overdischarge, overcurrent, short circuit, etc, with excellent self-discharge rate. Configurable Bluetooth, can be connected in series and parallel. The heating function and other special functions can also be customized. Enough stock for the 10 series of 12v lithium ion battery. Can be shipped within 3 days. We are your electric wheelchair batteries expert.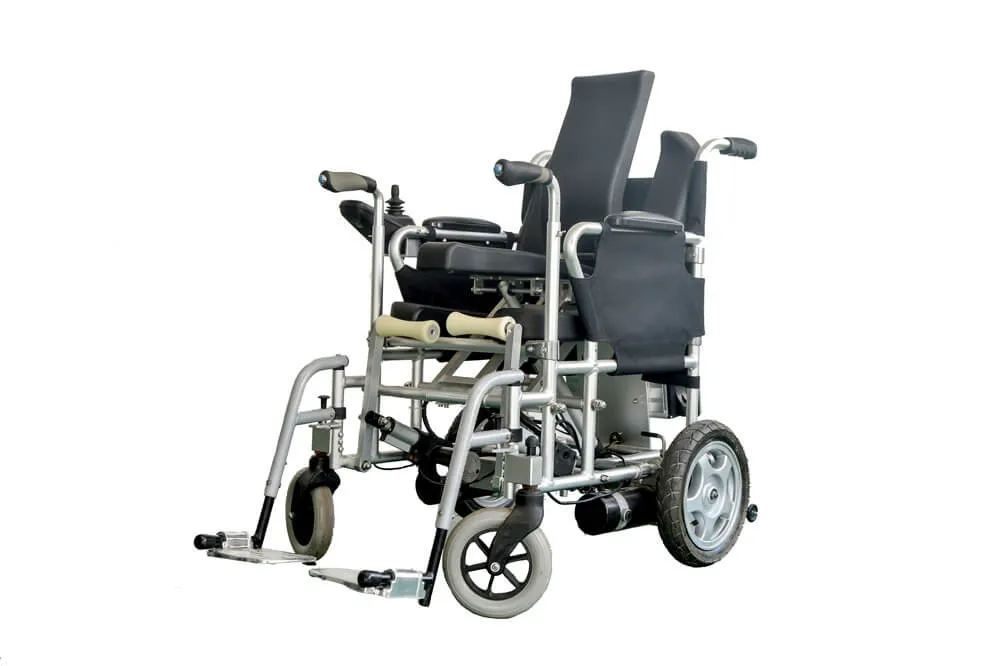 Complete Guide to Wheelchair Batteries
Wheelchair system
Wheelchair batteries have evolved from spillable to lithium ion wheelchair batteries over the past years. The Wheelchair system includes a motor speed controller, battery, battery manager, user interface, wiring, and safety devices.
These combine to make a wheelchair. The presence of a battery in the mobility equipment decides the transportation, able to be carried in a passenger cabin. Power wheelchair give you an independent life where you are free to go where you want. But your wheelchair will fcuntion as much as your wheelchair batteries. Therefore, a good battery is what you need for a better experience.
The below-mentioned terms will help you in an excellent understanding of wheelchair batteries. Your wheelchair battery decides your independence, you need to make an informed decision.
1.Battery Charging
Overcharging and undercharging affect both the performance and the lifespan. Your user manual guides you better regarding charging. The wheelchair users usually charge the battery every night. If you rarely use the wheelchair and only go for a shorter distance, charging once a week will suffice. The battery gauge further makes charging easier for you. Go for charging when the gauge shows half the charging.
Batteries have a range that tells the average distance they cover with a full charge. Frequently used batteries last the longest. Charge the battery after frequent usage; you will notice a surprising change.
2.Battery Chargers
Just like other batteries, wheelchair batteries also come with original chargers. The needed charging voltage of the wheelchair battery varies from device to device. Therefore, only use the original wheelchair battery charger .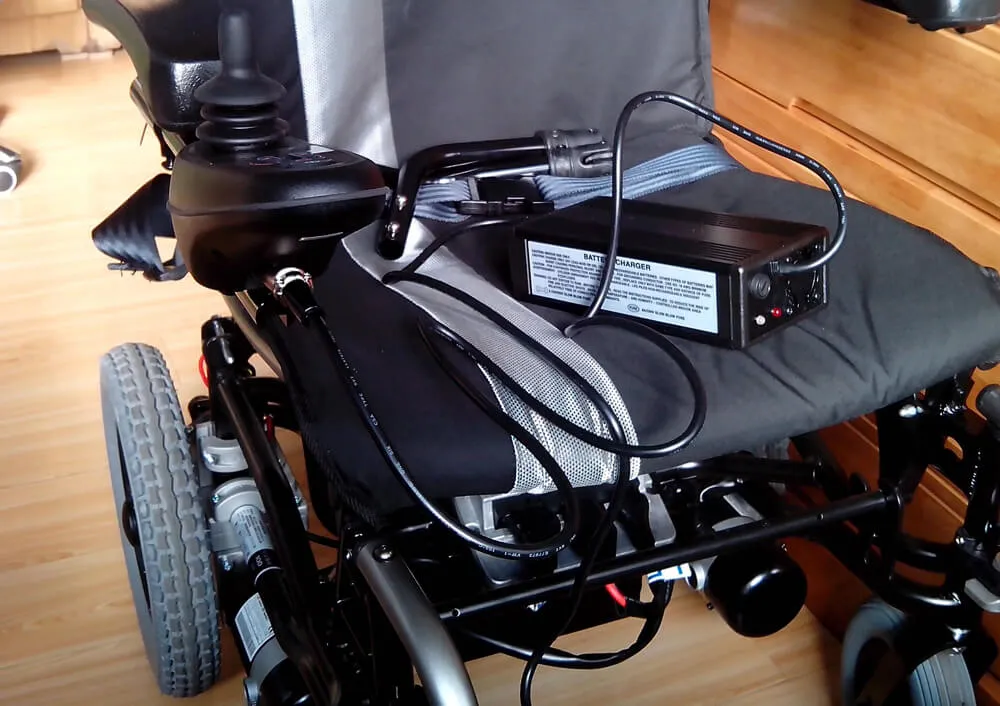 The wheelchair battery charger have lights that indicate the starting and completion of charges. Mostly, chargers begin charging when the batteries are less charged. Also, the wheelchair battery charger are automatic; they cut the power supply when fully charged. Leaving them on charging overnight is safer.
3.Battery Capacity
Sometimes, the battery usage is very limited. It requires charging once a month to keep it active. Storing in a cool and dry place is necessary.
4.Battery Warranty
Generally, wheelchair battery manufacturers give a warranty of 6 months. Some wheelchairs come with specified batteries. Such batteries come with different warranty periods and terms.
5.Battery Replacement
Usually, a wheelchair comes with two batteries. If you notice a decrease in performance, check the batteries. If one battery is dead, you will go for replacing the dead one. However, the replaced battery will pair itself with an extra load to give a better range. You will soon be replacing both the batteries. Seeing this, it's a better choice to replace both the batteries simultaneously.
You will observe that installing a new wheelchair battery gives less range at the start, which is not abnormal. The deep cycle battery doesn't unlock its capacity at once. It requires a short built-in period of up to 3 weeks or 20 cycles before being ready to give the full battery range. The capacity will increase with passing days until it hits its full potential.
Sometimes, users also come up with less range complain after this short period. They need a BIOS upgrade. Your manufacturers configure the BIOS to recognize new devices. The current BIOS of some wheelchairs reads Original Equipment Manufacturer (OEM) batteries. You need to upgrade the BIOS system to utilize your battery fully in the present case.
Types of wheelchair batteries
Power wheelchair batteries come in different sizes—usually, two batteries connected in series. You take the wheelchair battery like a car battery, but it's completely different. Small batteries give less power and therefore suit a less intensive usage. Larger batteries come with high power and are also heavier.
1.Lithium Ion Wheelchair Batteries
Lithium-ion batteries are the most advanced batteries, with Lithium ion as the main component in their chemistry. Lithium ionizes at the anode producing its ions during the discharge cycle. These Lithium ions at the anode pass through the electrolyte and reach the cathode. Here, they neutralize themselves by combining with their ions.
These batteries are rechargeable and contain Lithium ion in the electrolyte. Mostly, you find them installed in cell phones, laptops, e-bikes, tablets. Lithium battery works fine in both attached and removed scenarios.
Lithium ion wheelchair batteries are the latest and most effective batteries till now. Although they are expensive, they are becoming cost-effective with time.
The Lithium ion wheelchair battery is a new standard for portable power in electrical devices. They come with many benefits – light weight, almost half the weight of other batteries. You enjoy more power after charging. However, the life span is 4 to 10 times compared with lead-acid batteries. most people choose lithium ion 12v 35ah wheelchair battery for their wheelchair.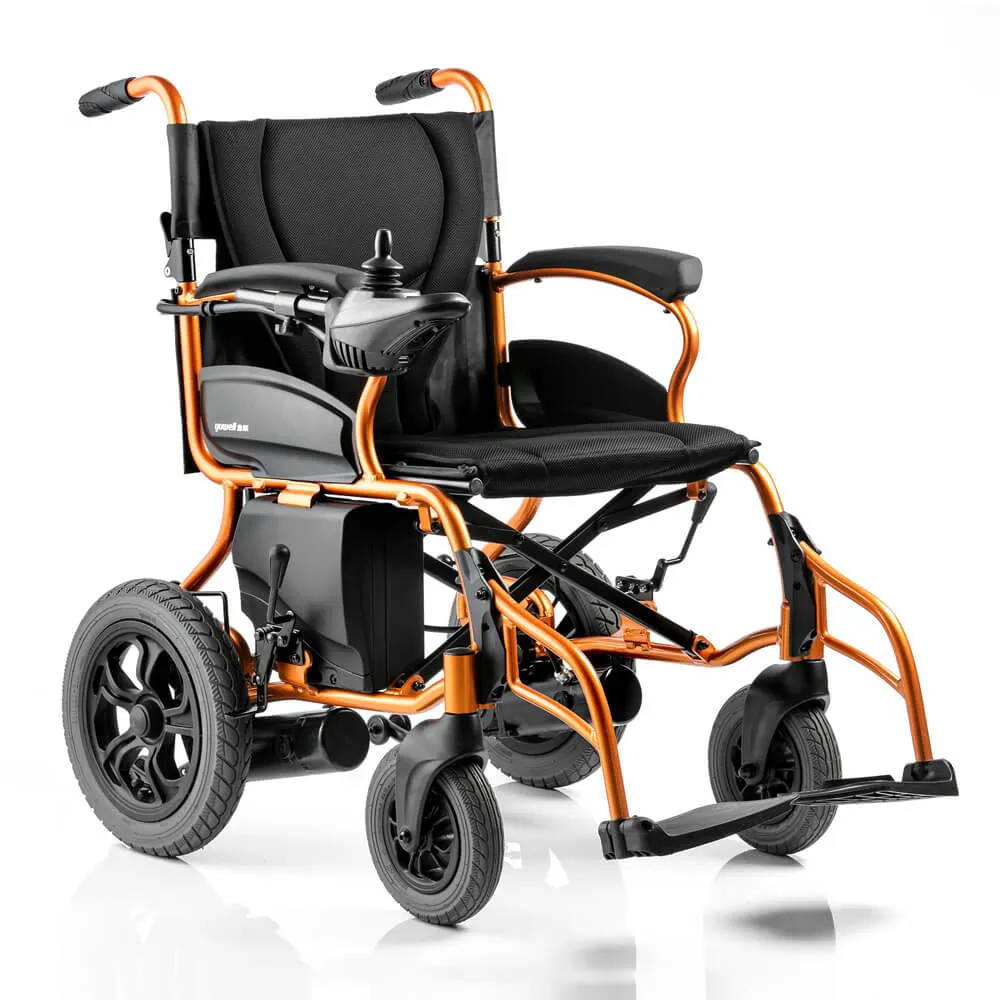 2.Non-Spillable Wet Wheelchair Batteries
These batteries come with an immobilized electrolyte with reasonable dampness that permits the flow of the electric current. The absorbed electrolyte, also called absorbed glass mat (AGM) or a gel cell and other battery components, are packed effectively.
These batteries come with an exceptional casing. The cell works without spilling. The liquid of the electrolyte never leaks irrespective of battery damage. These batteries do not cover large wheelchair batteries and remain good with vibrations and different pressures. The fluid never leaks in such scenarios. Passengers may carry one spare battery in a rigid box provided by the manufacturer.
3.Spillable Wet Wheelchair Batteries
These batteries come with several pours or regions used to pour the electrolyte. The terminals, when connected, cause a chemical reaction between lead, lead oxide, and the electrolyte—the chemical reaction results in the production of electricity. Hot conditions lead to pre-time battery death by making the electrolyte lose water or the material. Similarly, overuse, overcharging, and long-lasting vibrations also damage the battery.
The battery's electrolyte solution also produces combustible gases in the active form. These all guidelines also come within the user manual.
These batteries require secure loading and unloading in an upright position. Therefore, look for proper dimensions for the safe transfer of these batteries. Usually, an upright position also doesn't ensure adequate safety. Therefore, removing the battery in both loading and unloading is recommended.
4.Gel Wheelchair Batteries
The gel battery is a modification of a lead-acid battery, also referred to as a VRLA battery. It has sulfuric acid and silica mixture, which acts as an electrolyte giving it gel-like capabilities. You may call that this mixture acts as a gel added to the electrolyte to reduce the movement in the battery case.
Many batteries use a one-way valve that transfers the internally produced gases to the inside again. It reduces gases and ensures safety. The battery discharges slowly for long periods of inactivity, which is an amazing property. The cost of the battery varies directly with the voltage they require and the capacity they offer. You will also find their maintenance easier.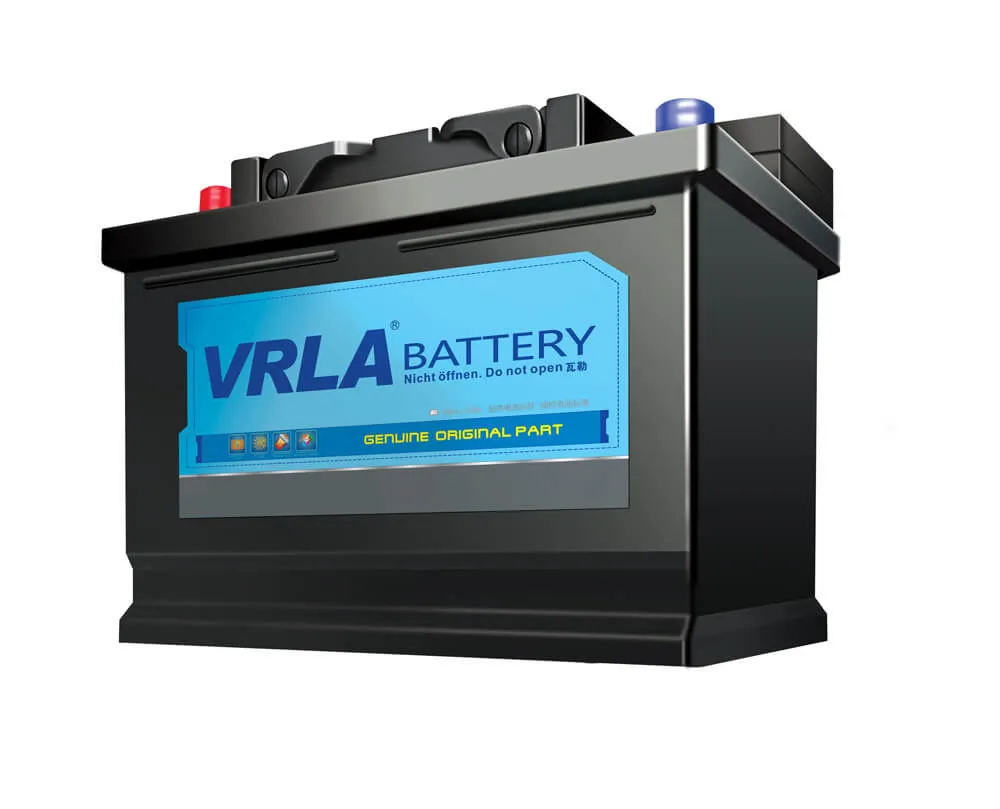 Lithium-Ion Wheelchair Batteries
Lithium-ion wheelchair batteries are standing out in the market due to the wider range of their benefits. The batteries are stable with a lower self-discharge rate and remain safe even when the cells are exposed. With the wheelchair, a battery pack also comes. It contains maintenance-free Lithium ion battery cells of high density. The safe packing allows you to use it safely and enjoy it for a larger duration. Despite being lightweight and compact, the batteries offer long-lasting life.
The battery pack features vary—the number of cells within the pack and the charge/discharge cycles calculate the battery life. The battery gets older with time; no matter you use it or not. Regularly, partially charging and discharging the battery doesn't allow it to discharge fully.
1.Charging
For safe and lasting charging, plug the wheelchair battery charger in the socket. Afterward, connect the battery pack to it. The charging algorithm converts the battery to conservation mode after charging. The recommended battery temperature is 20oC. Your battery will not charge in extremely hot and cold weather.
2.Storage
For enjoying the battery pack for a longer period, go charging and discharging it between 60% to 80%. Check the pack before charging and examine the charging level once a month. Go for a charge if the level comes under 60%.
Enjoy Good Range with Lithium ion wheelchair Batteries?
ISO 7176-4 standard mentions range as the distance the wheelchair covers under ideal conditions, i.e., normal 20% temperature and fully charged battery. Ideal condition consumes more power, and the range comes less than the actual range. Some other factors affect the range.
1.Slopes
The range is directly proportional to the steepness of the slope. It reduces as the slope becomes steeper and steeper. You will get a good estimate of your wheelchair range after adopting a driving style.
2.Roll Resistance
Roll resistance is inversely proportional to the range. Increasing the roll resistance will decrease the range. You can optimize the resistance by using proper tire pressure.
3.Weight
The range gets reduced with the increase in the total weight of the wheelchair. Avoid putting excessive weight on it.
4.Your Position
Your sitting position also greatly affects the range. The correct posture helps you enjoy the wheelchair for a longer time.
5.Temperature
The battery performance reduces in extreme weather conditions, which also causes a reduction in the range.
6.Starting and Braking
Frequent starting and braking also leave a bad impact on the range. Smooth driving gives a better experience.
Get The Best of Lithium Ion Wheelchair Batteries
Although they are a wide range of benefits, there are a few limitations. If you take care of your batteries, you can easily overcome these. Follow these guidelines to get a reliable battery when you need it.
1.Keep in Cooler Temperature
An increase in temperature increases the discharge rate. Therefore, keep batteries in cool conditions. Charging the battery and using it releases heat. Give your battery enough time to cool after both charging and using it. 68oF is the optimal temperature.
2.Stay Away from Extreme Cold
Extreme cold also cuts down your battery life. On chilly days, make sure to warm it near the heater or the sun. It will boost its life. If this is not possible, keep the battery running. It will also maintain the temperature. You will find indoor temperatures more stable and less moist than the outside temperature; you prefer to keep the battery to remain indoor.
3.Say No to Moisture
Never allow lithium and water to come in contact with each other. Both react with each other to release lithium hydroxide. The gas is highly flammable. Although Lithium ion wheelchair battery casing keeps moisture away, you still have to look over it. Keep the battery away from water sources. Moisture can be hazardous.
4.Charge Regularly Irrespective of Usage
Make it a habit to recharge the battery before it completely ends. Just half charge the battery to store it for a longer time. In contrary to other batteries, they need charging irrespective of their usage. 40% to 50% is good for their best performance. It is a golden tip to discharge the Lithium ion wheelchair battery after every 30 days completely. It resets the power gauge and helps in prolonging life.
5.Handle It with Safety for Air Transport
Isolate all the electrical circuits and change the wheelchair from freewheel mode to drive mode. Do not forget to isolate the seating systems and other such circuits of supplemental motorized systems. Also, check the manual or the manufacturer guidelines against the movement in the cargo compartment. Protect mobility aid includes batteries, electrical cabling, and damage control.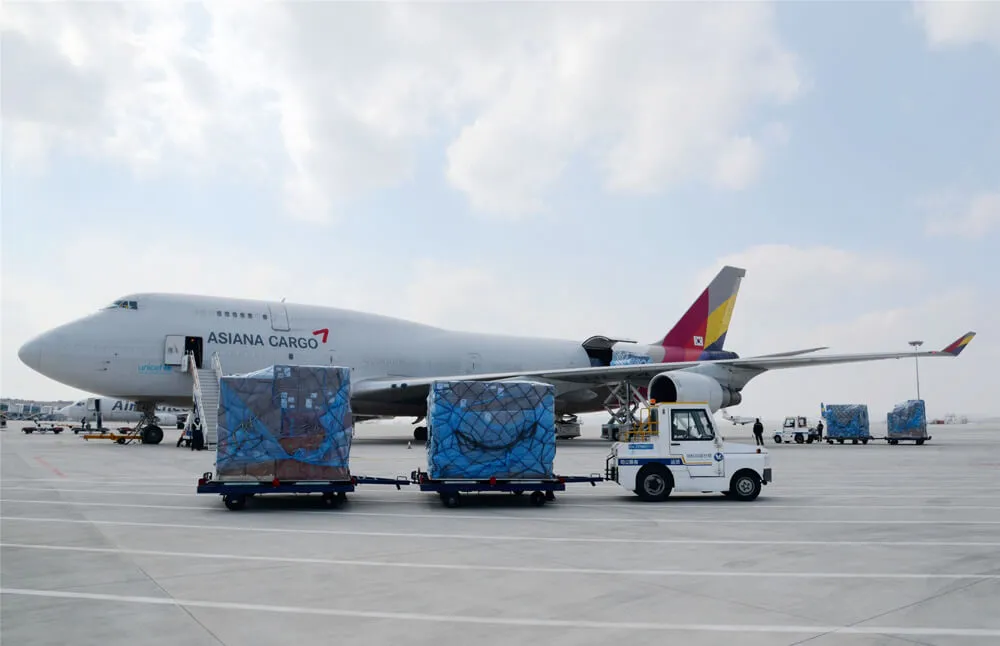 The lifespan of a Lithium ion Wheelchair Battery
Lithium ion wheelchair batteries being widely used have a good lifespan. Battery University mentions that a Lithium ion wheelchair battery generally provides more than 2000 cycles. The charged and discharged pattern gives you an estimate of the battery's life.
The cycle is a term that you need to understand for a better life expectancy of your battery. Battery charging timing is subjective; it differs from user to user. A cycle is taken as the moment you attach the battery to the power supply, i.e., attach the charger to the battery, and the power starts to bring life to the cells.
Wheelchair Battery Maintenance Guidelines
Wheelchair battery technology brings innovation to life, but a good maintenance guide is still stepping up. You end up finding contradictory instructions. Batteries used in a wheelchair are very different from car batteries.
For example, a car battery releases a large amount of energy in a short duration. Contrary to it, power wheelchair batteries release uniform energy over a considerable period. Therefore, they are also called deep cycle batteries.
These batteries do not require special maintenance. Regular charging is the only thing you need to take care of. Usually, the battery cover comes sealed and ensures safe transportation. Following maintenance steps will help you enjoy the best battery performance for years. Your batteries will not go to a level of deep discharge, which ultimately makes them useless.
1.Full recharge battery regularly
Regularly recharge batteries. Recharging is not proportional to usage. You have to charge the battery at night even if you have not used it the whole day. Do not go for incomplete charging. Fully recharge the batteries and then welcome the new day. If your power wheelchair is idle for more than fifteen days, disconnect the cable connecting both batteries. Just charge the batteries once a week in such scenarios. An extension cable might end up in an electric shock or catching fire. Do not go for it.
2.Check battery terminal for corrosion
If you see corrosion on battery terminals, clean them with a wire brush and grease than petroleum jelly to avoid corrosion. Perfectly over the nuts, wires, screws, wire clips with petroleum jelly.
Conclusion
Improved wheelchair batteries are proving a blessing in disguise for impaired people. The maintenance is becoming easier; the lifespan is increasing, the cleaning is improved, the weight and cost are also reducing. These Lithium ion wheelchair batteries will dominate the battery industry shortly. The advancements will soon make the impaired people much more independent. Selecting the right battery is of prime importance to avoid stranding. The innovation is yet to show miracles. Make an informed decision today and enjoy a more independent and empowered life.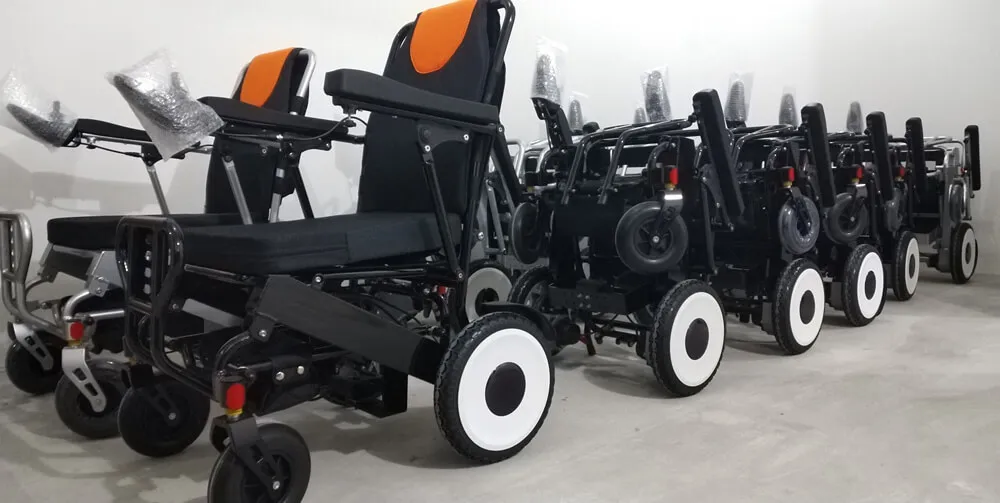 FAQs
1.How to protect batteries against short circuits?
Some methods to protect short circuits are as under:
● Enclose battery packs in the casing
● Cover exposed terminals with non-conductive materials
● Place removed batteries only with non-conductive materials and enclose them with the inner casing.
2.Can wheelchairs with Lithium ion batteries fly?
Lithium ion wheelchair batteries have covered the market, but there is difficulty flying with them. IATA and FAA have set rules for their safe fly. You need to visit airline guidelines for further options.
A removable Lithium ion wheelchair battery must abide by the following:
● The battery needs to have a total capacity of 300Wh.
● Remove the batteries and carry them to the passenger cabin to prevent damage.
● Passengers can only take them lithium batteries with a total power of 300Wh.
A non-removable battery does not have any limit in watt-hours.
3.Which battery best suits your wheelchair?
If cost is not an issue for you, go for a Lithium ion wheelchair battery. A Lithium ion battery gives better range and doesn't need frequent replacement. Lead-acid batteries come with less cost, but they consume six times more energy than lithium batteries. Furthermore, they are heavy and require more maintenance.
4.Which wheelchair battery gives you movement freedom?
Modern technology is removing hindrances for effective mobility with power wheelchairs. Despite severe mobility impairment, it makes the human ready for an independent life. The choice of the battery goes proportional to your usage.
If you need to travel, you will have to load and unload your battery frequently. In this case, the spillable batteries will prove to be the wrong choice. Non-spillable batteries are safer than spillable batteries. The spilling of chemicals is very rare. Due to this, air travel approves them.
If you need low weight and long-usage wheelchair, Lithium ion wheelchair batteries will prove an excellent choice for you. They will offer you a relatively higher cost, but the costs are worth their benefits. They are low weight, have more lasting batteries, prolonged life, and less discharge rate. They also allow customization, which is also a plus.
5.Are wheelchair batteries maintenance-free?
Lithium-ion batteries have a low discharge ratio, prolonged life, and working span. All you need to do is partially charge and discharge the battery regularly. Do not let it discharge fully.
6.How to increase the life of a Lithium ion wheelchair battery?
The following steps will ease your way.
● keep in cool temperatures
● keep away from water source
● discharge the battery before recharging
● give it the best charging voltage
7.Is smoking permitted on a power wheelchair?
Smoking near or on the power wheelchair is strictly prohibited. While charging, batteries emit such fumes ignite and create a hazardous emergency.
8.How long will the battery remain each day?
Many variables decide the battery backup. Speed and terrain are among the most important ones. The higher and steeper you will go; the sooner your battery will end. Travel at a moderate speed to get enough backup.
9.Why prevent Lithium ion wheelchair batteries from dying completely?
Allowing the batteries to die completely hinders the long-term performance. As mentioned earlier, the battery doesn't have memory. It will lead to more sulfation and battery capacity management.
10.Is it possible to upgrade the wheelchair battery to Lithium ion batteries?
All three battery types widely differ from each other. Replacing them with another battery is not easy. You can go for pre-configuration from the factory to make your wheelchair accept various battery chemistry types. Lihtium ion battery is a system, the replacement will not be like replacing the electrolyte and the chemical your battery uses.
Firstly, remove the placed cells and fit the fully charged lithium cells by seeing both height and width of the battery area.
Secondly, adjust the voltage level suitable for the cells; ensure that they do not over-charge and under-charge the battery.
These are the major details that you need to consider before replacement.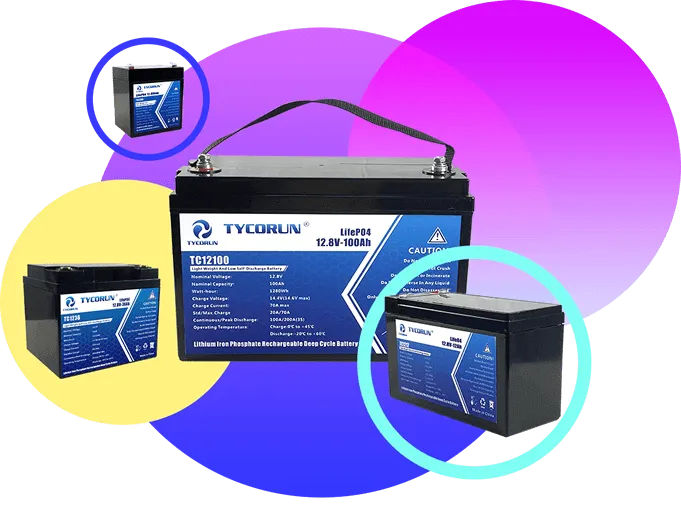 About lithium ion electric wheelchair batteries manufacturers
TYCORUN® has more than 16 years of experience in the lithium ion electric wheelchair batteries industry and is a Chinese high-tech enterprise that develops, produces and sells various new energy battery products.
12V lithium ion battery production capacity accounts for 80% of our lithium battery manufacturing products.Please feel free to choose  TYCORUN 12v 35ah wheelchair battery.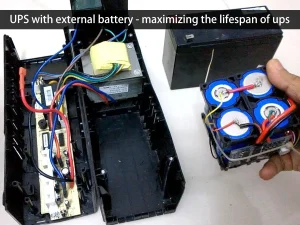 This article will discuss the crucial factors to consider when choosing an external battery for UPS. We'll give insights into the features and advantages of UPS with external battery alternatives on the market.