What you should know about powerwall battery
51.2v lithium powerwall battery manufacturers
14-year professional lithium ion battery manufacturers, 10-year warranty on battery packs, using the best BMS protection board, protecting the lithium battery pack from overcharge, overdischarge, overcurrent, short circuit, etc, with excellent self-discharge rate. Configurable Bluetooth, can be connected in series and parallel. The heating function and other special functions can also be customized. Enough stock for the 10 series of 51.2v lithium ion powerwall battery. Can be shipped within 3 days.
What you should know about powerwall battery
What is a powerwall battery
A powerwall is a rechargeable battery system that power home appliances back up power outages with stored solar energy. Powerwall batteries are self-powered and are designed to automatically detect power blackouts and keep necessary amenities functional with the stored solar energy. This battery is versatile and very customizable to the energy needs of a home.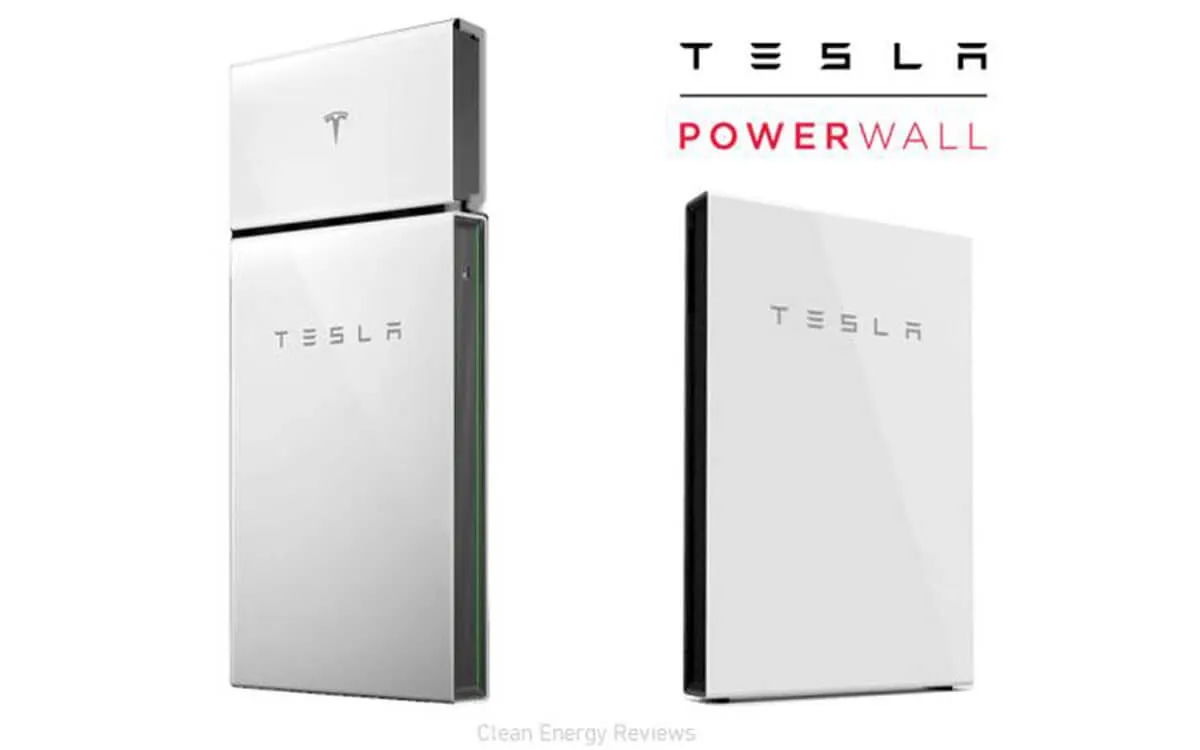 Why opt for powerwall battery
●Uninterrupted power back up – A powerwall prioritizes charging for backup when the grid is off. The system is designed to spontaneously detect power shortages and hold up till the power is back.
●Monitoring – A powerwall battery contains a feature that monitors the energy consumption of the household. This way you can know how much energy is required to keep the whole house backed up. Also see power percentage, solar panels and appliances etc.
●Time-based- A powerwall that is connected without solar can charge from the grid. It can also be set to a backup only or time-based control setting to maintain your energy needs when the grid is off.
●Self-powered home – The powerwall battery will give you control over your household energy usage and realize independence, security and green life style. Solar energy is also clean energy that should not go to waste.
●Cost-saving- lowers the utility costs and maximizes the savings by charging on off-peak periods and using stored energy. This is a great added feature for backup power of the home and also cuts costs in a commercial setup while still reducing losses that would be incurred in an event of power shortage.
What batteries does the powerwall use
Powerwall battery consist of a rechargeable lithium-ion battery pack in a fully integrated AC battery system. This means that the battery requires an AC to DC inverter incorporated within its system. This makes a powerwall best suited for light commercial use and residential purposes.
Advantages of powerwall battery
●They can be added to an already installed solar panel.
●Powerwall battery can be used for backup-only purposes.
Is powerwall an LFP
Most powerwall battery are iron-based. Their cathodes are made of Lithium Iron Phosphate which is a safer material.
Advantages of LFP
●Environmental friendly material.
●LFP does not decompose when exposed to higher temperatures.
●Do not require any maintenance as they have no memory effect.
●Has the best chemical and thermal stability.
● Has a higher life span of at least 6000 cycles without a decrease in performance
●Can run in extreme conditions without losing its capacity.
●Light-weighted material.
●Efficient charge and discharge cycles.
●Cost-effective.
What is inside a powerwall
Inside a powerwall is Lithium iron-based battery pack, protection board and connection points.
●LiFeP04 square aluminum battery pack
●Protection board
●The inverter converts the current from direct to alternating current for use at home
●The connection point connects the home to the solar system through the powerwall.
The most commonly used battery pack consists of 3.2v square aluminum shell battery whose capacity storage is 4.8/7.2/9.6 kwh of energy.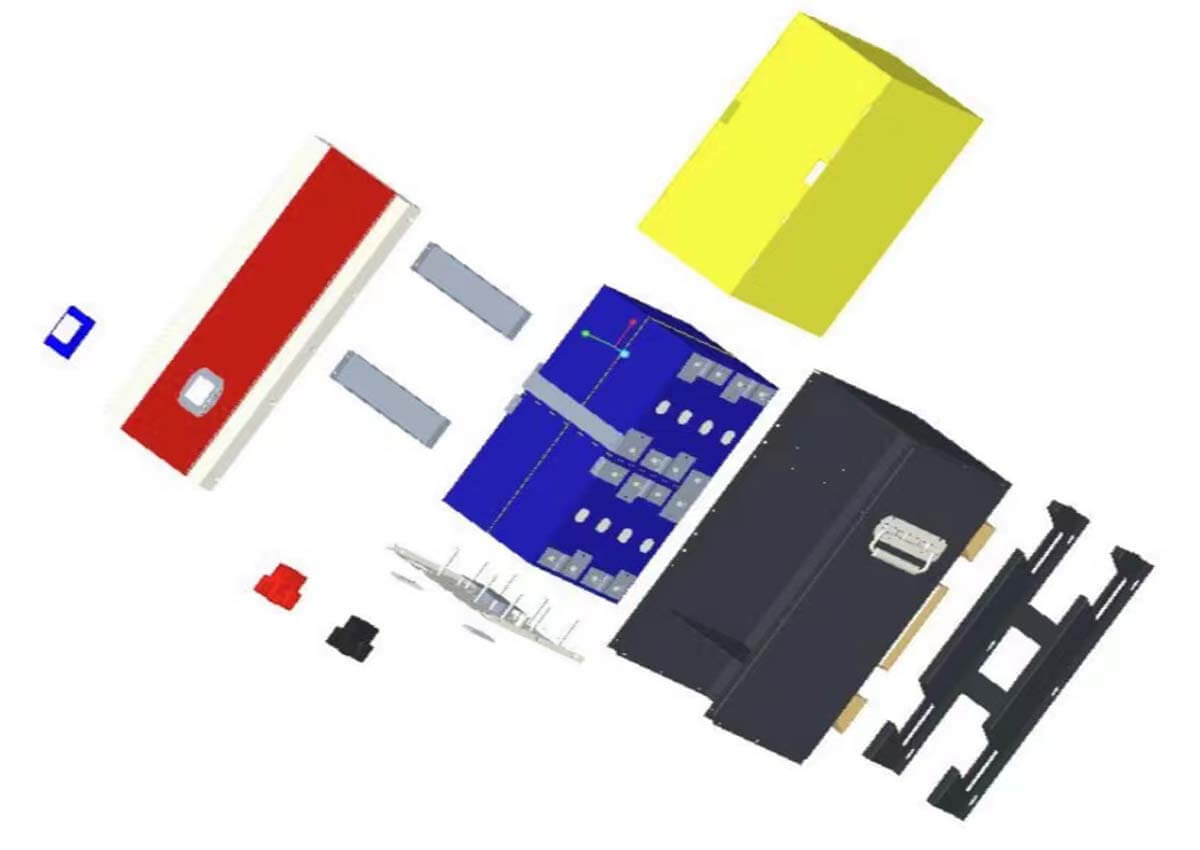 Choosing a square aluminum shell battery
When choosing a square aluminum shell battery you should consider the continuous discharge rate of the cell (CDR). This is the rate at which current can be drawn from a battery without causing it to overheat.
How long do powerwall battery last
On average one powerwall battery can last 12-15 hours at a maximum draw of 2kw. However, how long the batteries can take you is dependent on your usage and whether you are replenishing the stored energy from your solar panels.
The period will vary when the home is completely off-grid and when the powerwall is used partially to sustain the functioning of necessary appliances. A powerwall battery system like Tesla has a 13.5 kW and could last you at least 3-5 days.
The life of a battery
The cycle life of a powerwall battery are a major determinant of the batteries' life span. These are several causes of battery degradation:
●Overcharge. Continued charging of an already charged battery causes degradation of the battery. Overcharging powerwall battery is a potential hazard that causes damage to the battery. It takes about 7-8 hours for a powerwall battery to be fully charged. Check the battery indicator to plug it out or the charge once it is full.
●Over-discharge- If the power is used up and not charged in time, it will affect the battery's performance.
●Exposure to high temperatures for prolonged periods reduces the life of a powerwall battery
How many powerwalls would a home need
Generally, a powerwall will be installed as a backup for crucial parts of the home i.e. lights, outlets, and emergency circuits. In an instance where a homeowner desired to power larger appliances, 51.2V 200AH (10KW) powerwall (marked blue) will meet the energy requirements at ease.
How to use a powerwall
A powerwall battery system is a reliable source of electricity for the home. When the battery system is connected without solar it charges from the grid but when connected with solar it also charges from the sun. A powerwall can be fully charged by one solar panel.
Powerwall battery with solar charges by sun and stores energy for when the home needs it the most for example night and blackouts. Those installed without solar charges your utility band is mainly the main source of power to back up the whole home. Back up is dependent on Appliances, home energy consumption, and the number of powerwalls available.
Provisions of a powerwall battery system
●Full Home Back Up
This covers the energy needs for the whole house inclusive of the appliances. This again is also determined by the number of powerwalls you have.
●Limited Home Back Up
This offers backup for only essentials. This way it is operating and can be monitored when the grid is functional. The essentials will be working even on occasions when the grid is down.
General guidelines on the use of powerwall battery
When purchasing a powerwall battery make sure to check your large appliances for their compatibility with the powerwall. If your appliances are not compatible with the powerwall it is safer to opt for the powerwall with high spec for the whole home.
Alternatively make sure to:
●Turn off your large appliances when there is a power outage
●Upgrade to more energy-efficient appliances.
Install the powerwall in the non-living areas of your home like garages or basements. Exposure to high and low temperatures may cause degradation of the battery. This way you can take advantage of its efficiency.
Integration of powerwalls battery systems
These batteries can be integrated with other sources of energy to improve performance.
●Solar- Most commonly used integration where the batteries are installed along with solar panels to act as their source of power
●Grid- Powerwall battery are powered by the grid.
●Generators- a backup generator is connected with a manual transfer switch. This way the generator is only turned on when the powerwall has exceeded maximum output or when its charge is running low. The generator in this case does not act as the source of energy for the powerwall as it is not directly integrated into it.
●Electric vehicles- the home electric panel enables charging of an electric vehicle with solar energy.
Can a powerwall run an air conditioner
A single powerwall may not have the ability to run an air conditioner However, a permanently connected powerwall to a solar system will support an air conditioner comfortably.
Does powerwall work without internet
A powerwall battery system needs to be connected to a cellular network or Wi-Fi. This will enable:
●Monitoring apps use.
●Software updates.
●Accessibility of new features over time
Can you go off-grid with powerwall
Powerwall is probably the best long investment for your power needs at home. The Tesla powerwall has a great energy storage of 13.5kWh which enables you to go off-grid when need be.
It will save utility costs and create energy independence around your household. For commercial use, it is a necessary addition to mitigate potential losses that an outage would cause.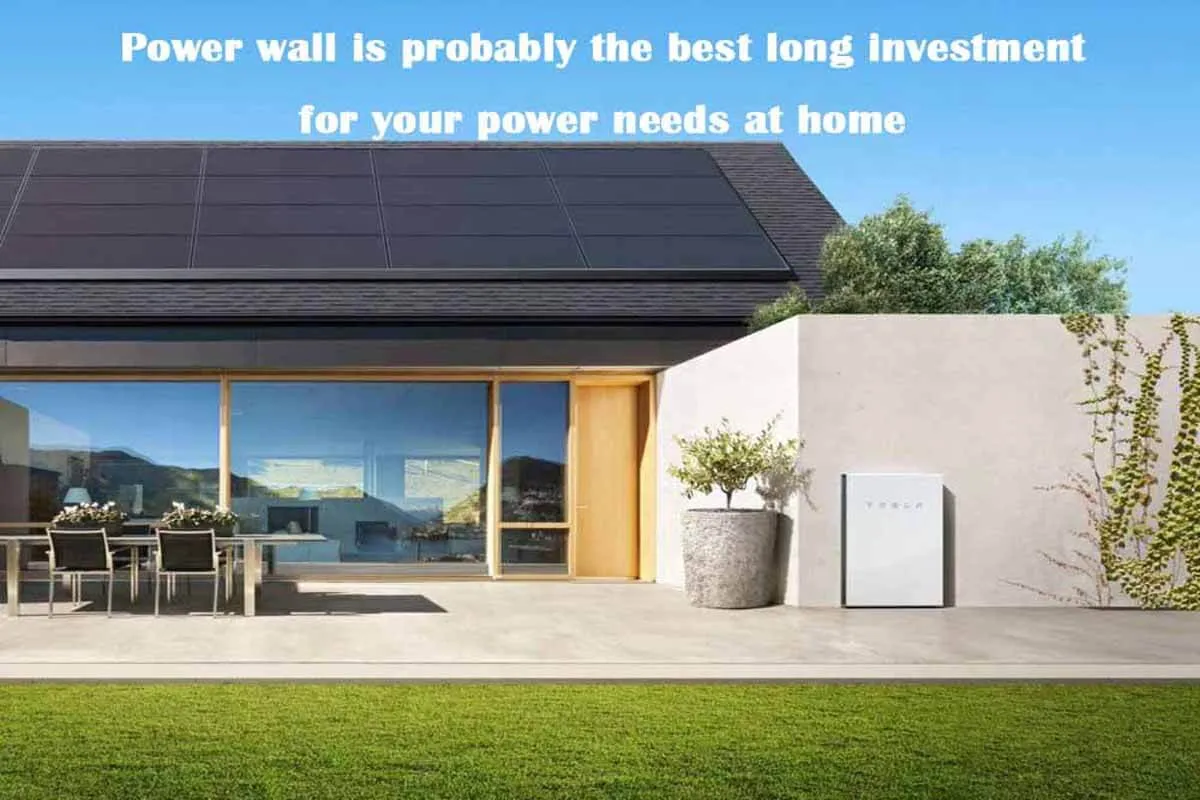 How much is a powerwall battery
A powerwall battery alone goes for roughly $7500 and $1000 for the supporting hardware. Therefore, the costs for full installation ranges from $12000 to $16500 fewer incentives and taxes.
What is better than a Tesla powerwall battery
In comparison, an LG Chem Battery is an alternative to Tesla when you are choosing a powerwall battery.
Here's why:
●These batteries have been thoroughly tested
●They can be installed after or at the same time with the solar panels.
●Their ease of installation
●Cheaper than Tesla
●Has a higher round trip efficiency
●It is DC coupled hence does not require an inverter until the battery is fully charged.
Both of these batteries have the right capacity to deliver good performance. Choose the battery that aligns with your power needs.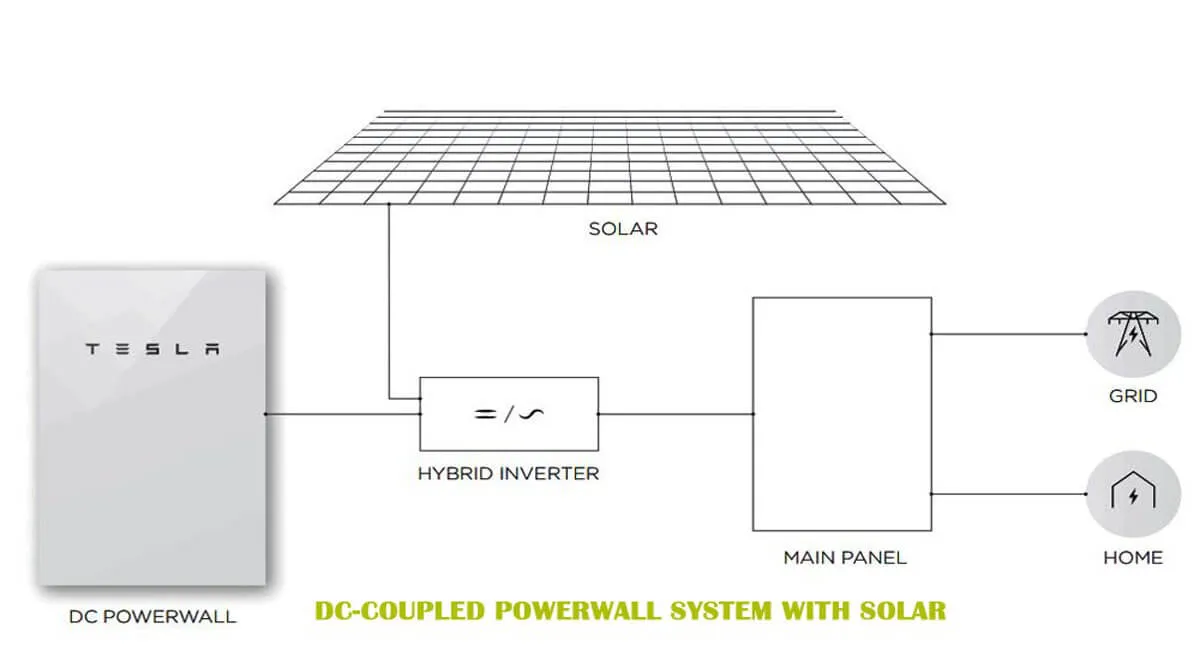 Which home battery is the best
Tesla is believed to be the most competitive and overall best home battery there is in the market. This is because of its overwhelming market share as compared to its competitors. Tesla powerwall offers fair pricing, continuous power, and better storage capacity. This makes it hard for any of its competitors to beat them in terms of cost.
In addition, Tesla offers a warranty of 10years at 70% capacity which gives more assurance that the Tesla battery is worth and genuine. You might need several of these batteries to go off-grid. A 14-kilowatt Lithium-ion battery can electrify your house. A DIY powerwall system is highly discouraged because only licensed people are authorized to do the installations.
There are other home energy storage systems in the market that may not necessarily match up to Tesla in popularity but have impressive specs and performance metrics.
Top 10 powerwall manufacturers for home energy storage in the world are:
1.Tesla
2.Pylon Tech
3. Sonnen
4. LG Energy
5. Alpha ESS
6. BYD
7. Enphase Energy
8. E3/DV
9. Panasonic
10. Generac
Conclusion
Investing in a powerwall battery system enables you to be in direct control of your whole home energy ecosystem. It improves security and energy independence as it will be back up for your power needs whenever the power goes off.
The powerwall battery is a source of renewable and clean energy as it comes mainly from the sun and is converted into the alternating current from the direct current for usage at home.
Make sure to get professional and qualified persons to help in installation to avoid accidents. Shoddy installation can cause fire and explosions. Powerwall battery are extremely worth it. It will save you money and ease your mind on power backup plans. Consider powerwall battery as your best solar energy storage solution.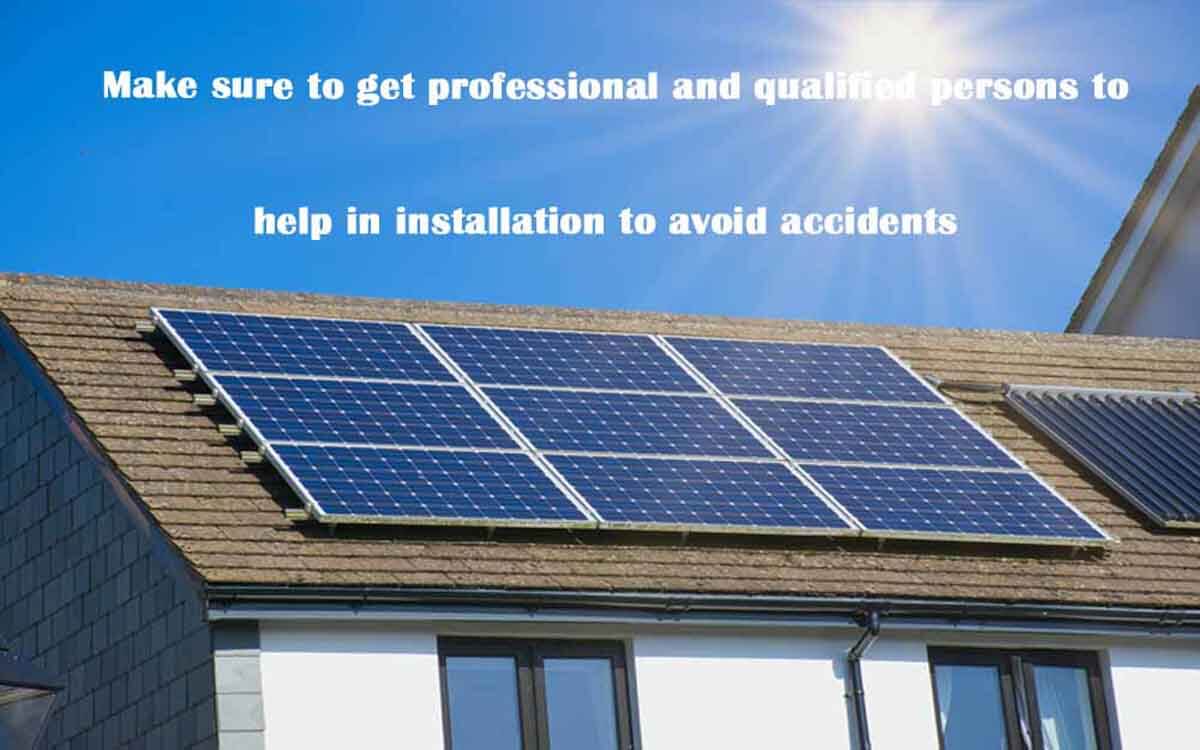 The powerwall battery system is not working with any other renewable sources like wind or water and any existing battery systems at the moment. These are developments we are likely to see in the future.
With that said, Powerwall has improved solar technology to great heights and offered the best solution yet for home energy storage for later use. With customizable settings through the app, you can sustain your off-grid power needs with ease.
When monitoring your energy tendencies, you can know what to power up, especially when the power goes off and for how long. When living in areas that are susceptible to extreme weather conditions or calamities like hurricanes it is highly recommended that you have your backup energy solutions in prior so that you can sustain your daily energy needs.
A system consisting of at least 2-3 powerwalls depending on the type of appliances you want to have on when the grid is off. However, the total number is dependent on your personal choice.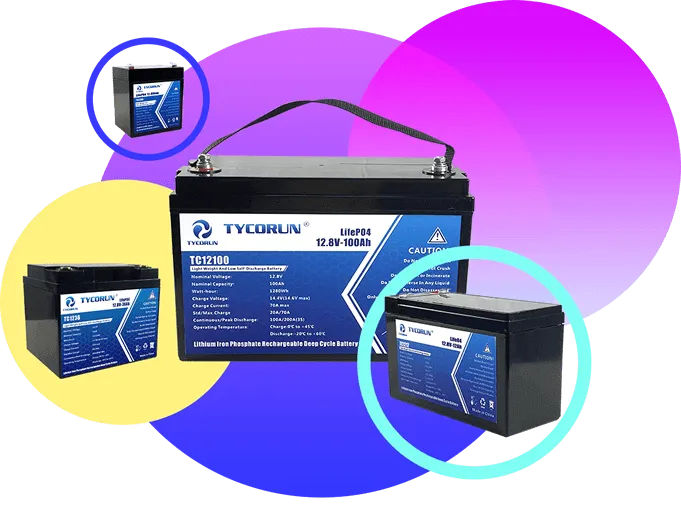 About solar powerwall battery manufacturers
TYCORUN® has more than 14 years of experience in the solar powerwall battery industry and is a Chinese high-tech enterprise that develops, produces and sells various new energy battery products.
51.2V lithium ion powerwall battery production capacity accounts for 80% of our lithium battery manufacturing products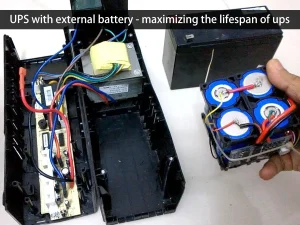 This article will discuss the crucial factors to consider when choosing an external battery for UPS. We'll give insights into the features and advantages of UPS with external battery alternatives on the market.