72v lithium-ion battery: all you need to know
72v lithium ion battery manufacturers
14-year professional lithium ion battery manufacturers, 10-year warranty on battery packs, using the best BMS protection board, protecting the lithium battery pack from overcharge, overdischarge, overcurrent, short circuit, etc, with excellent self-discharge rate. Configurable Bluetooth, can be connected in series and parallel. The heating function and other special functions can also be customized. Enough stock for the 10 series of 72v lithium ion battery. Can be shipped within 3 days.
72v lithium ion battery pack
72v lithium ion batteries all you need to know
Lithium-ion batteries are a type of rechargeable battery that consists of cells that allow lithium-ions to flow from positive to negative electrodes in electrolytes. They widely used it in, golf carts, electric and motorcycles.
The lithium-ions current flows from the negative to the positive circuit through electrolytes when charging and discharging. These batteries are excellent and work effectively.
In 3 hours, you can charge the battery fully, and it requires no maintenance even after you have them installed. 72v lithium-ion battery has many advantages; thus, you need only one to power your electronic devices instead of connecting several smaller batteries.
Meaning of volt in battery
When buying a battery, you might want to consider various options with different voltages available. You need to consider the battery voltage performance and how it will affect your device and give you an optimum service.
Voltage is a unit of electric pressure in your battery measured in volts. The higher voltage, the higher the pressure which flows through the battery.
How many cells are in a 72v battery
Lithium-ion batteries are best not because they have a high voltage. Lead acid also have high voltage. They are rechargeable battery pack designed for 72v devices.
The voltage of the lifepo battery is 3.2v, so there are 23cells in series in a 72v battery.
The battery has an inbuilt battery management system that enhances the performance and protects the cells for a longer period. It Protects it against over-current, over-discharge, and short-circuit protection.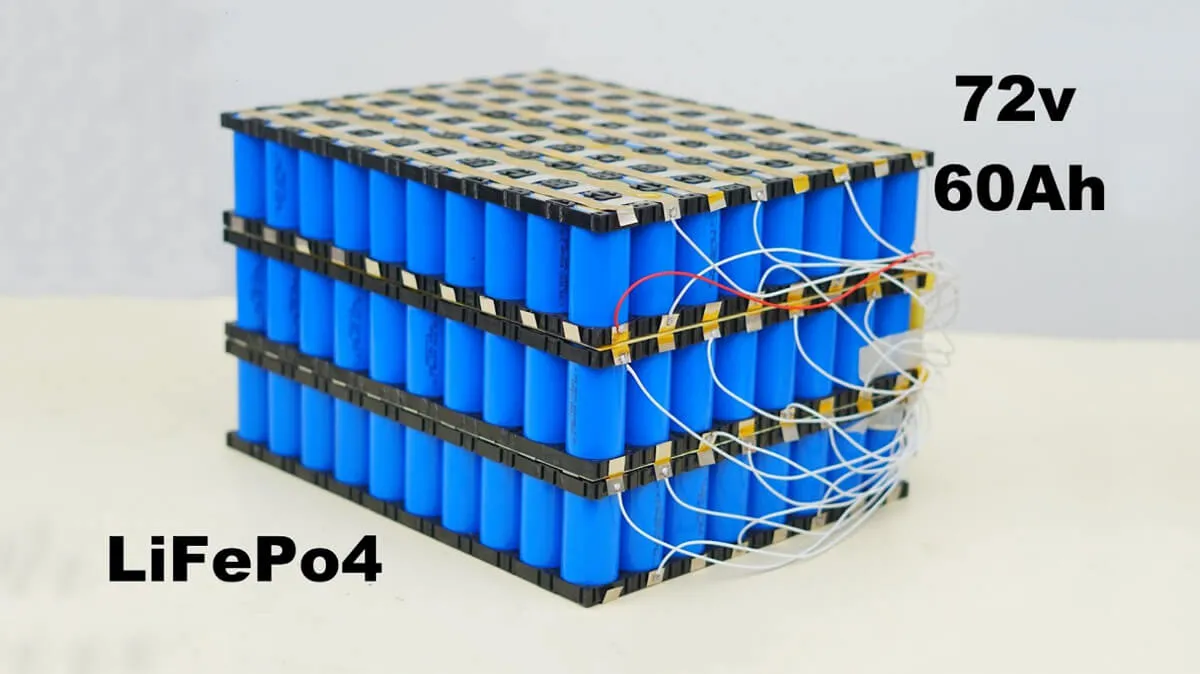 What is the lithium ion battery and the benifits of it
Lithium-ion ions are known because of tons of benefits. Today almost every electronic appliance uses lithium-ion batteries. They are reliable, and have a significant energy density. Lithium-ion batteries are used from smartphones, laptops, e-bikes, and lastly, vehicles. In addition, 72v lithium-ion battery can power solar backup systems, motorhomes, travel trailers, and yachts.
Lithium-ion batteries give you an excellent opportunity to enjoy your rides for long distances and time without thinking about when to replace them. One charge can help you ride your bike quite a distance and enjoy your ride. Lithium-ion is the best battery for electrical machines. They have a high rate of voltage which takes less time to charge a piece of equipment.
Not forgetting, they can stay for a long time without damage when appropriately handled.One thing that you must remember to protect the lithium battery is using the correct charger. Lithium ion battery need a special charger. when charging, don't just use any charger because It can damage the battery fast. They require less maintenance and sometimes no maintenance at all. If you compare with lead-acid batteries, lithium-ion batteries last longer.
What is a 72v lithium ion battery
A 72v lithium-ion battery is is a common specification for lithium ion batteries. They are mainly used to electric power bikes, electric vehicles, electric scooters, electric go-karts, electric motorcycles, and many more. Its higher performance makes it easy to operate these gadgets without challenges. Lithium-ion batteries are durable and can last for 2500~5000 for a life cycle.
High-quality lithium-ion batteries have excellent performances, and they are durable. The battery cells are pressure resistants which enables them to function on wide ranges of temperature about -20~60℃. Also, these batteries have been optimized for safety since they have Battery management system and solid shell. This helps them prevent vibration, explosion, short circuits, and overcharging.
This battery life depends on the usage too. If you proper use of lithium batteries, you have chances to prolong the battery's lifespan. For instance, if you love driving or riding your bike when the battery is overcharge, you risk the battery's lifespan. You need to ensure the battery is in good state. Failure to do this, the battery starts malfunctioning, and you will have no choice but to buy a new one.
Nobody wants to get stuck on the way because the battery died or it's out of charge. A 72v lithium-ion battery can ensure you enjoy your ride without regrets. 72v lithium-ion batteries are designed for different shapes. In addition, they contain different capacities ranging from 10ah to 54ah.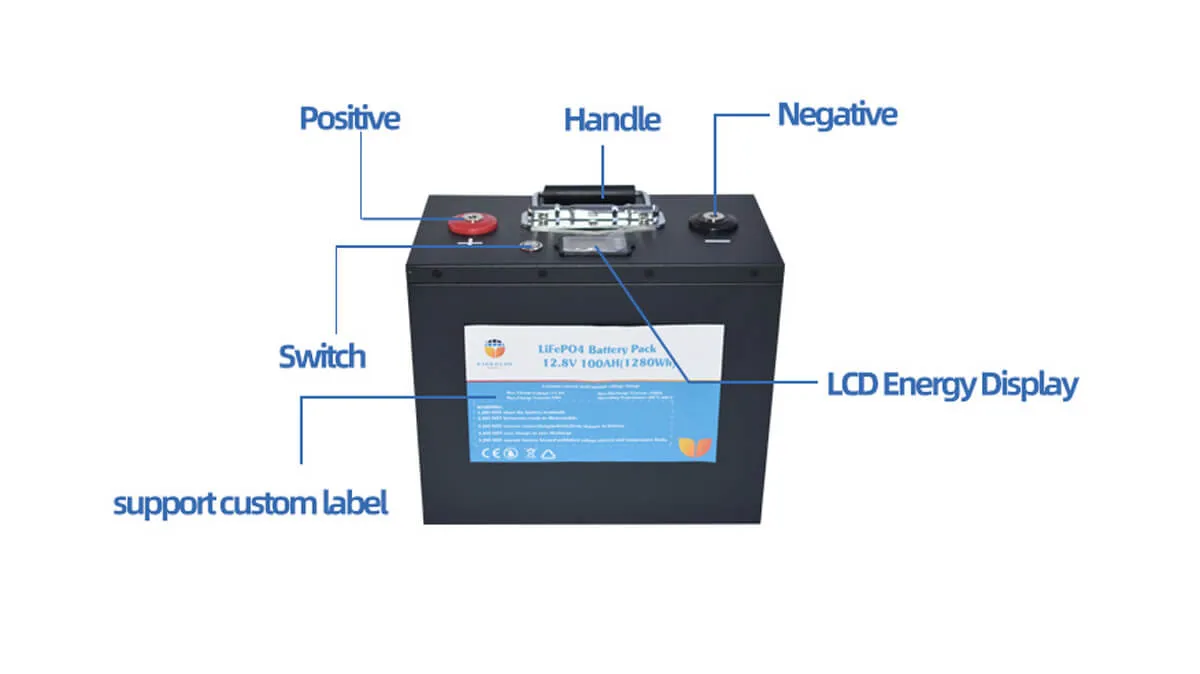 Specifications of 72v lithium ion Battery

72v lithium-ion batteries are efficient for powering heavy machinery. If you love your appliance and would love to stay with it for a longer period, you should charge it first before using it. It would be best to have the correct charger that is designed for lithium ion battery to avoid damaging the appliance.
Further, you need to ensure you charge your gadgets if you need to be at the correct temperature. 72v lithium-ion batteries operate perfectly at an average room temperature.
72v 100ah Lithium ion Battery
The 72V 100AH Lithium-Ion Battery provides high safety through circular cells in Lithium Phosphate technology. 72V lithium-ion batteries are supposed to be a cost-effective replacement for lead-acid batteries, with a quadruple energy density for the same weight and size.
The electrical characteristics of the 72V 100AH Lithium battery are much better than those of a 72V AGM lead battery.

Specification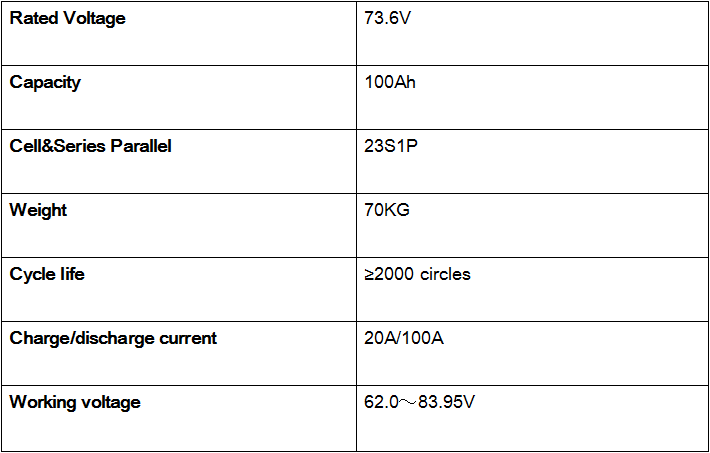 The voltage of the battery is 72v. Usage is an electric two-wheeler. The battery capacity 100Ah, and the type is lithium-ion with a shelf life of 3years. The cutoff current is 150A with a maximum discharge rate of 3c, the total power is 7.4kW, and the battery discharge NMC.
The battery is a highly safely rechargeable battery with outstanding characteristics and is widely used in solar units and electric vehicles. They are using oxide-based materials; revocell's lithium-ion battery is designed to prevent thermal runaway resulting from short-circuiting caused by physical stress.
Polinovel provides solar lithium-ion rechargeable batteries for RV, Motorhome, and trailer applications. They are available in different model sizes. The capacity also differs and ranges from 100ah to 300ah with 12 volts.
The battery supports a parallel connection, expanding its voltage to provide more energy. Thus, satisfying the requirement for energy. The lithium-ion battery has a long shelf with a capacity of 2000 cycles. Drop-in replacement is easy. Safety use is 100% depth of discharge guaranteed.
72v 60ah lithium ion battery
The model is LI-ION 72v 60AH, and the voltage is 72 with a 60ah capacity. It has a standard charge current of 5-10A. The maximum charge current is 20A, with a cycle life of 500-800 times.
It has a metallic case with a customized dimension. The weight is approximately 29kgs, 1year warranty. You can use the battery on E-scooter, E-motorcycle, E-mobility, and E-tricycle.
72v 50ah Lithium ion Battery
Because of their excellent energy density, lithium-ion batteries are becoming more used in defense, automotive, and aerospace applications. Li-ion batteries are lighter than other secondary batteries of comparable capacity. Lithium batteries are widely used in a variety of sectors. The 72v 50ah lithium-ion battery has the most acceptable capacity-to-weight ratios, minimal memory effect, and other benefits.

Specifications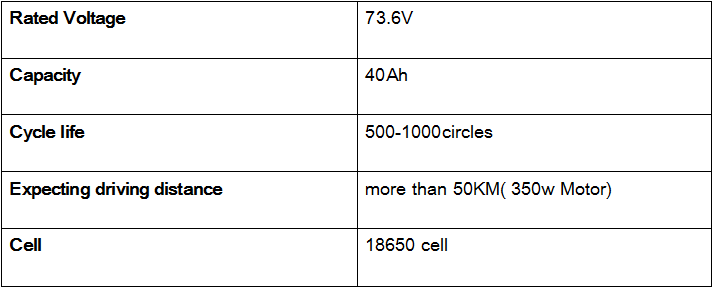 72v 40ah Lithium ion Battery
Engineers have created and tested a complete battery system that can be used to replace old lead-acid batteries. The batteries are simple to install and need ZERO maintenance. There's no need for numerous chargers or a complicated setup. Complete systems are installed in the same spot as the initial battery system.

Specifications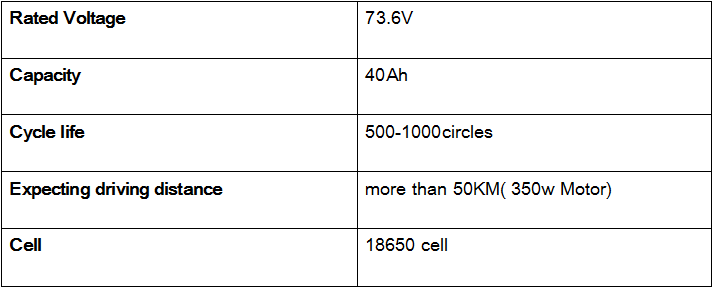 The battery is lightweight and small in size. It best works for e-bike electric scooter motorcycle. The temperature performance is high. It's safe and doesn't explode into flames when in a collision.
It charges faster and retains charge. It has strong over-discharge resistance, a larger capacity, and long life for high-power output applications.
72v lithium ion battery application scenarios
Lithium-ion batteries are rechargeable. You can use them in many applications. They provide portable electricity, which powers consumer electronic gadgets like mobile, computers, industrial robots, production equipment, and automobiles.
72v volt lithium golf cart battery
Lithium battery has a long-lasting performance; it's best for the golf cart as it has a cycle life up to 4000 times. It provides 4 to 5 times the range of standard lead-acid batteries in marine and golf carts. Self-discharge rate as low as 3.5% per month when not in use, and maintenance costs are zero. The weight is super light, making it the favorite battery to power the golf cart.
72v forklift lithium ion battery
The safety and reliability of the battery make it ideal for forklifts. It's rechargeable when in shorter breaks, making it convenient for an electric forklift. The longevity, cost-effectiveness, and low maintenance give it an edge compared to other batteries in the market. They are sable under high-intensity environments with the longest warranty in the industry.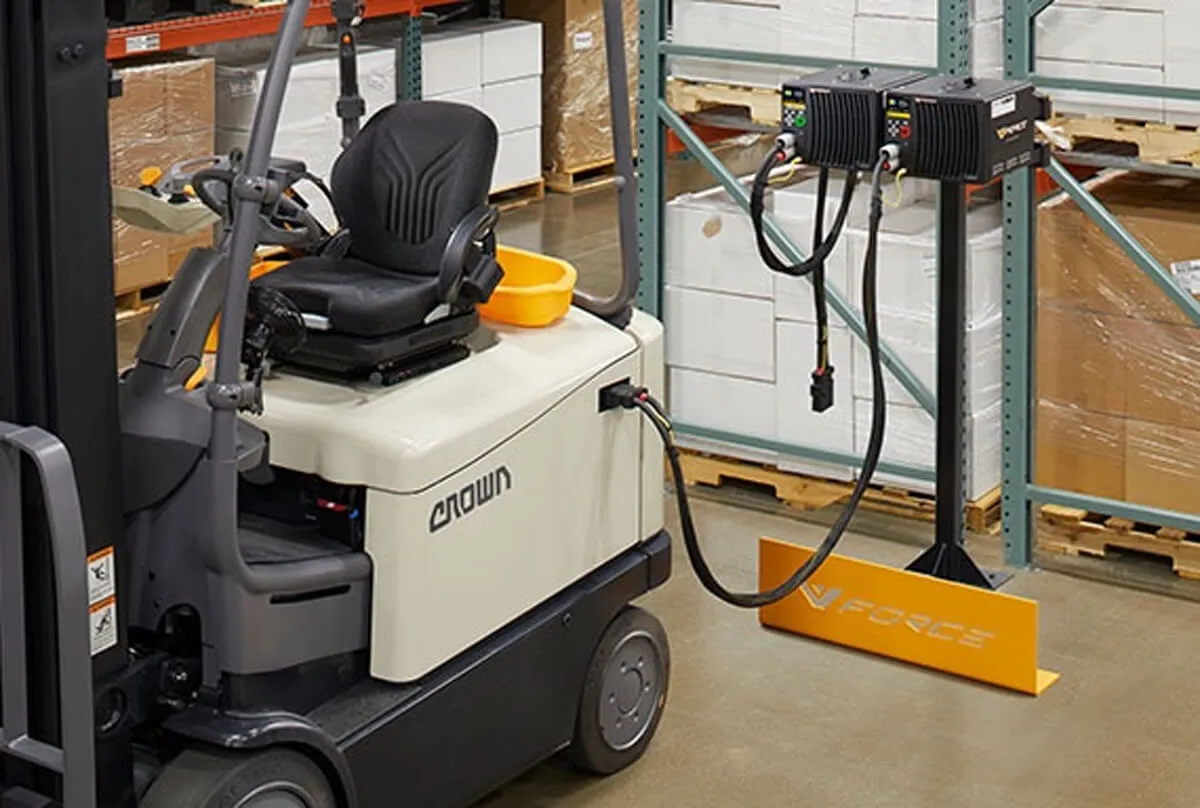 72v lithium ion battery for electric scooter
Many electric scooters use Lithium-ion battery because of their because of the durability, excellent performance, and the high battery energy density. Because when a battery with higher density is installed in an electrical scooters, it will reduce the weight of the scooter and make it easier to start during use.
72v e bike batterries
The e-bike enhances our mobility and is the healthiest sustainable means of transport which many people prefer.When the effective lithium ion rechargeable battery is used in the e-bike, and it can be equiped with modern displays that control units and provide a personalized experience.
Faqs about 72v lithium ion battery
How long will a 72v lithium ion battery last
72v lithium-ion can last for more than 4000 cycles. This also depends with how you maintain it. You need to follow the correct precautions to ensure to lasts longer. Avoid storing it with metals to prevent corrosion, don't store it under moisturizered areas. In addition, avoid flammable areas too and lastly, if you are planning to keep it for long time without using it, it's advisable to charge 50% of the batterry.
How fast is a 72v volt scooter
72 volt scooters are more preferred because they are fast, and can cover 30-60m/h. All you need is to ensure your battery is fully charged.
What battery do I need for 72v 3000w
The battery that you need for 72v 3000w shoud be able to provide 4.1mps at 72 volts to supply 3000w power. However, any 72v lithium-ion battery can be use to power 3000w but they have to supply more amps, at 72v.
What is the size of cells in a 72v lithium ion battery
The cells in the 72v lithium battery pack are 18650 batteries, 18 mm in diameter, 65 mm in length, o-type cells. It can power scooters, boats, solar applications, and other electrical equipment that need higher electrical energy.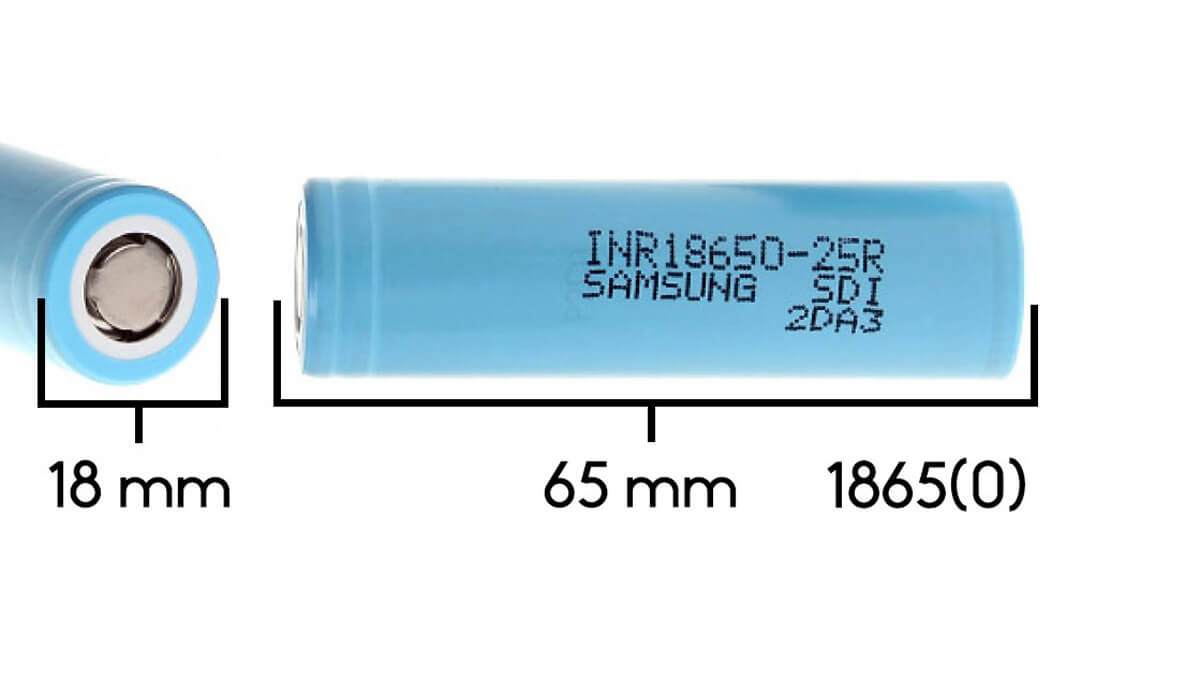 Advantages of using 72v lithium ion battery
There are several advantages of using lithium-ion batteries. The technology has advanced and is still researching improving manufacturing quality user-friendly batteries. These batteries find their way on the market every day because they demand. It would help if you got this 72v lithium-ion battery to have the best experience with your electronic device.
72v lithium-ion batteries have higher density energy. This means they can power big machines like electric motorcycle without issues. This is the key advantage for this battery and all lithium-ion batteries.
If you have many usages, you need to get the higher density energy to give you the comfort you want. Many power consumption equipment consumes a lot of energy. However, you can decide to get two 72v Lithium-ion batteries to help you escape the hassles of powering your Devices; It's a lifesaver.
The best 72v lithium ion battery manufacturer
The lithium-ion battery has an effective and better energy efficiency than lead-acid batteries. The best 72v lithium-ion battery manufacturer is uses A-class cells in Lithium Phosphate technology with the quality battery management system. A high level of safety is ensured.
How to prolong the lifespan of a 72v lithium ion battery
The battery should be charged more regularly between usages to avoid complete layoffs. Lithium-ion batteries allow for partial discharge. To maintain the battery's life expectancy, the battery does not need periodic complete discharge cycles. Anyhow the 72v lithium-ion battery is the best. To make lithium-based batteries last longer, expose them to the "lowest achievable amount of stress."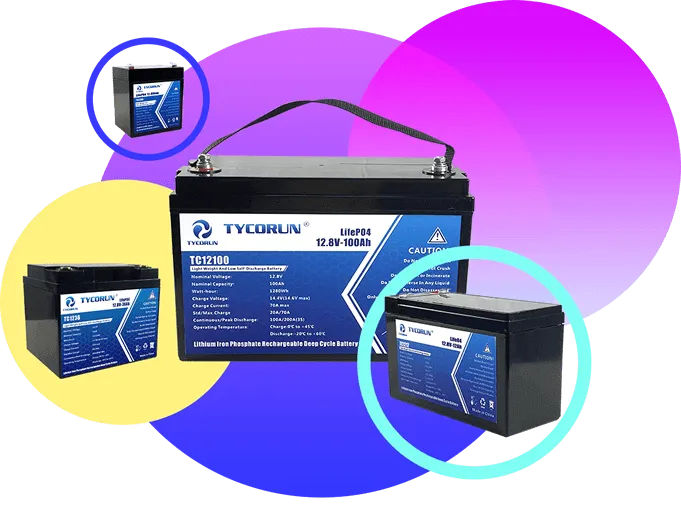 About 72v lithium ion battery manufacturers
TYCORUN® has more than 14 years of experience in the lithium battery industry and is a Chinese high-tech enterprise that develops, produces and sells various new energy battery products.
72V lithium ion battery production capacity accounts for 80% of our lithium battery manufacturing products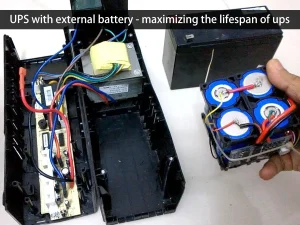 This article will discuss the crucial factors to consider when choosing an external battery for UPS. We'll give insights into the features and advantages of UPS with external battery alternatives on the market.