Comprehensive guide for choosing the best power wheels battery and FAQs
lithium power wheels 12v battery manufacture
15-year professional lithium power wheels battery manufacturers, 10-year warranty on battery packs, using the best BMS protection board, protecting the lithium battery pack from overcharge, overdischarge, overcurrent, short circuit, etc, with excellent self-discharge rate. Configurable Bluetooth, can be connected in series and parallel. The heating function and other special functions can also be customized. Enough stock for the 10 series of 12v lithium ion battery. Can be shipped within 3 days.
Comprehensive guide for choosing the best power wheels battery
Power wheel is one of the application of lithium battery are some of the most commonly used big toys by children all over the world. These toys come in different shapes and sizes but all have the same thing in common: they work using an electric motor and a dedicated power wheels battery. The battery makes up the most vital part of these life-size toys and while they provide the toy with energy to move, they are some key factors that every owner should be aware of.
In this article, we'll be taking a look at the power wheels battery. To help you know about how they differ from each other, what makes them unique and how best to handle them to make them last longer.But before we go into what and how a power wheels battery works, let's take a quick look at what power wheels are in the first place.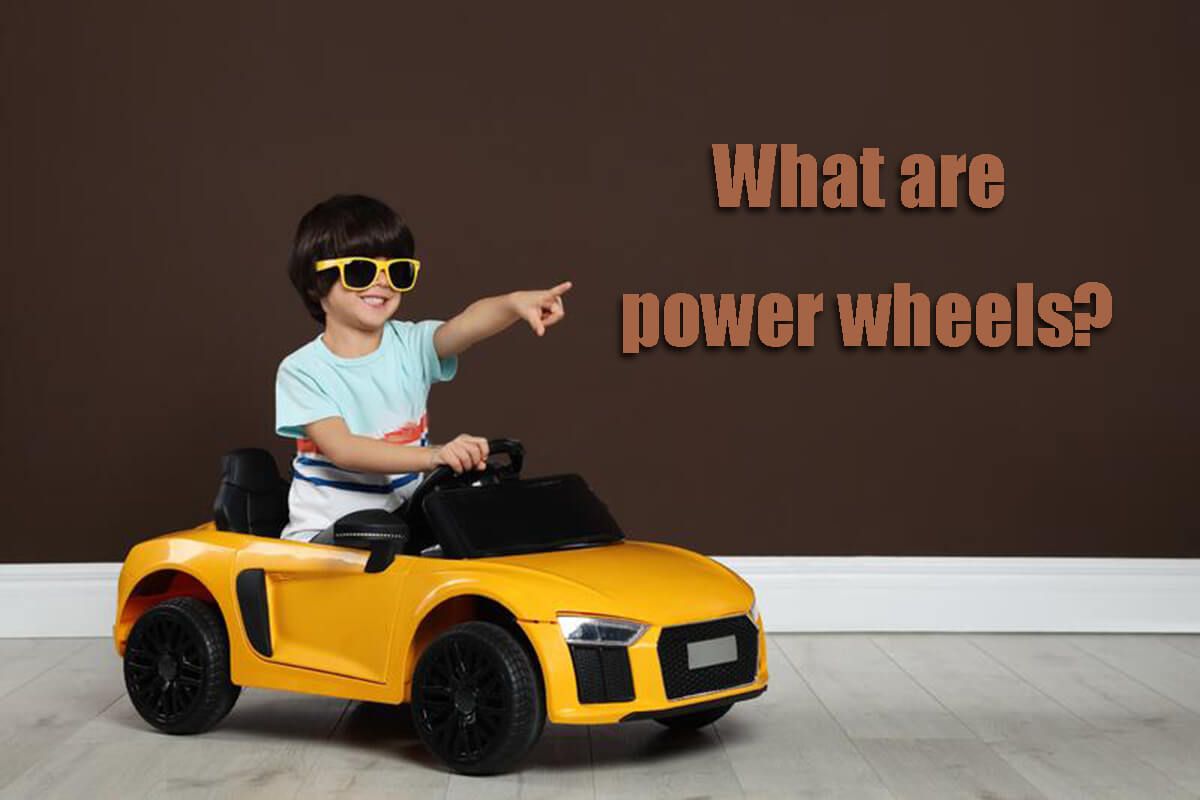 What are power wheels
Power wheels are a common kind of kids' toys, commonly made to look like miniature versions of real cars that kids can drive around. These toys are powered by a dedicated power wheels battery which is mounted within the toy much like an engine is in real cars. These toy cars don't just look and move like real cars but they also have other features which may include inbuilt radios, nice doors that open and close as well as the ability for the toy car to move forward and backward. Power wheels usually come in sizes that are meant for different age groups. There are the smallest sizes which are meant for ages 2 to 5 and there are the big ones which could be for ages 6 to 10.
What type of battery does a power wheels use – which is better
Power wheels require relatively large amounts of energy which is why they make use of power batteries. Depending on the size and age group the power wheel is meant for, the battery can be a small 6-Volt battery or a 12-Volt battery to much larger sizes like 24-Volt power wheel batteries. But some power wheels use much bigger batteries such as 36-Volt and 48-Volt power wheels battery as well.
Commonly, most power wheels usually come preinstalled with either lead-acid or most recently, lithium-ion batteries. Lead-acid batteries were used due to their low prize. But recently safer and more powerful lithium-ion batteries are being used, lithium-ion batteries have high energy density and long cycle life, making them ideal for instant boosts of power which the power wheels need.
How long does a power wheels battery last
The battery life and performance duration of a power wheels battery vary depending on a lot of factors some of which include the type of battery, the weight of the whole power wheel, how frequently it is used, and charging and maintenance practices.
The actual shelf life of a power wheels battery depends on the type of battery being used which could either be lead-acid or lithium-ion batteries. A Lead-acid power wheels battery could last between 1 -3 years of active use while a lithium-ion power wheel battery could up to 4000cycle, that is, if charged and discharged once a day, lithium-ion batteries can last for 10 years.
Regarding the performance duration of a power wheels battery, that could be between 40 minutes to 2 hours for a fully charged battery, again depending on the battery capacity and usage of the battery. A 6V battery would last between 40 minutes to an hour, while a power wheels 12V battery would last about 1 to 2 hours and the same could be said for a 24-volt power wheels battery as well.
Can I use any 12v battery in a power wheels
Technically, Yes, you indeed can use any 12-Volt battery to replace a power wheels 12V battery as long as the toy itself is rated for using 12V batteries and its capacity is greater than or equal to the original battery capacity.
This is common practice with power wheel owners, however, it is not recommended for several safety and technical reasons.
Some of which include the fact that most regular 12V batteries might not be compatible with the power wheel motor by not having thermal control fuses, having different current outputs, and simply not being compatible with the power wheels battery charger. And different battery sizes are also different and may not necessarily match your Power Wheels. If you want to use a 12v battery with a larger capacity, then due to the larger capacity, the battery is also larger and there is a greater chance of size incompatibility.
How do I upgrade my 12v to 24v power wheels
While it is possible to upgrade your 12-volt power wheels to higher 24-volt power wheels by upgrading the motor, it is a precision level task and requires the input of a professional at least.
Some key things to know if you do decide to go ahead with the upgrade includes the fact that you need to rebuild or completely replace the motor within the power wheel to achieve the upgrade. Also, you will need to get a new power wheels battery as your previous 12-Volt battery will no longer be sufficient for a newly upgraded 24-volt system.
Also, instead of replacing the Power wheels motor completely, you can as well install a DC-DC converted to the current 12-Volt motor to enable it to use a higher 24-Volt battery with a higher voltage rating. This is to prevent burnout of the motor as a result of the higher voltage. Again, check the battery and motor specifications of the power wheel and consult a professional before making any changes to ensure the safety of your child who will be using the newly upgraded power wheels.
How to charge the power wheels battery properly
Depending on the type of battery that comes with a new power wheel, for lithium-ion batteries, 100% discharge and 100% charging have a certain impact on the prolongation of battery life, so it is recommended to generally control the power to about 20%-80%. And because lithium-ion batteries have no memory effect, you can use them with confidence.
In addition, be sure to calculate the charging time, and unplug the battery in time after charging. Overcharging and overdischarging will affect the performance of the battery.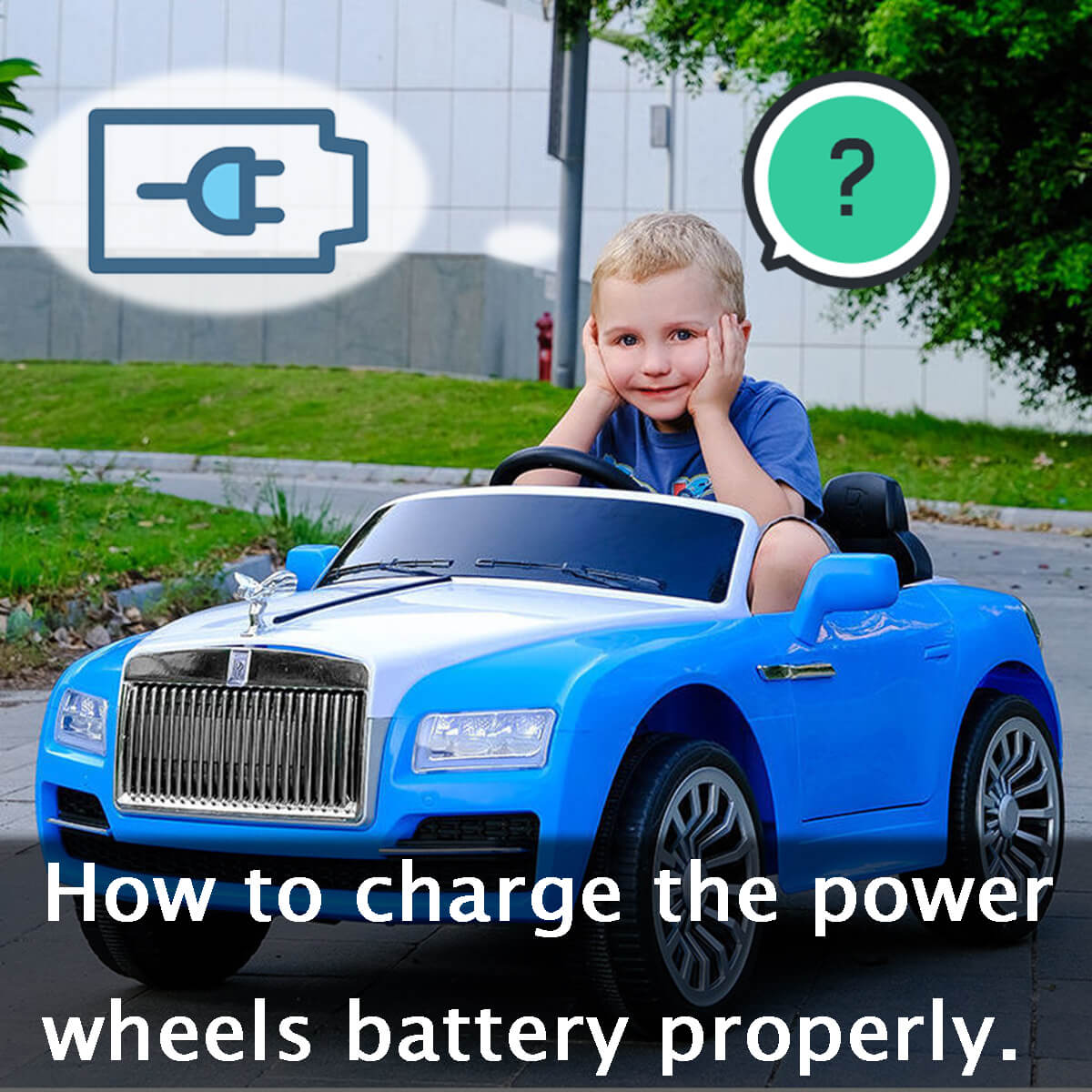 How long does it take for a power wheels 12v battery to charge
Depending on the current rating of the power wheels battery charger, it could take somewhere between 8 to 14 hours for a power wheels 12V battery to fully charge after being completely depleted. So using the right charger can help charge your power wheels battery a lot faster.
What kind of charger does a power wheels use
The right kind of charger to use with your power wheels battery depends on the voltage rating of the toy itself. It is simply a matter of compatibility such that a 6-Volt power wheel battery requires a 6-Volt power wheels battery charger and a 12-Volt battery requires a 12-Volt charger as well. The same can be said for a 24-volt power wheels battery as well.
In addition to the voltage, the current of the charger should also be adapted to the charging current of the battery. If you are using a lithium-ion battery, you need to use a special charger for lithium-ion batteries for a long time.
Also, while compatibility is key, the quality of the charger needs to be considered to allow for safe and fast charging as well as avoiding overheating.
How to choose the right power wheels battery
Choosing the right battery for your power wheels is important for several reasons some of which include how fast your battery charges which affect how long your child has to wait for the battery to recharge as well as how long the power wheels battery itself will last.
The first major factor you need to consider is what is the power rating for your power wheels; is it a 6-Volt rated toy, or 12-volt, or maybe even 24-volts. This will help you choose the right battery that not only matches your power wheels but will also provide the required voltage to power the toy for the longest possible time.
In essence, each power wheel requires a certain amount of power to run effectively, and choosing the right power wheels battery that matches that power level will give you the longest possible running time when using the toy.
What parameters are important for power wheels batteries
A few things to note about each power wheels battery include;
Voltage: This could be considered the single most important parameter for a power wheel battery and in fact, it is the determining factor as to how well the battery will work with your power wheels.
Battery Type: The battery type is also extremely important because the right battery type will ensure that you get the best out of your power wheels. The 2 major battery types to consider are Lead-acid and lithium-ion batteries. Both are effective as power wheel batteries but lithium-ion batteries are the most recommended battery type as they have a higher energy density, large capacity, requires zero maintenance, and They cycle three times as often as lead-acid batteries, and are small and lightweight, making the power wheels more portable.
Capacity: This is important to the power wheels because it determines how much energy you can store in a single battery which in turn determines how long the battery will last before it runs down and needs to be recharged.
Does higher voltage mean faster power wheels
Practically, yes. A higher voltage rating usually means faster power wheels. This can be seen in the age brackets and speed limits of most power wheels where we have 6-volt power wheels meant for 2-5-year-olds only being able to go a maximum of 2-3 miles per hour. Then there are the 12-volt and 24-volts rated power wheels meant for 5 to 8-year-olds able to go up to 4-6 miles per hour due to the higher voltage.
FAQs
Can I put a lawn mower battery in a power wheels
Technically, yes you can. As long as the voltage ratings for both the lawn mower battery line up with that of the power wheels. However, this is not recommended practice as voltage ratings aren't the only parameters to consider between a power wheel battery and the power wheel itself.
You also need to consider if the battery is compatible with your power wheel battery charger as well as the current output requirements of the battery. Also, some batteries don't come with in-built thermal fuses or BMS which is important to power wheels battery. Also, you need to pay attention to whether the battery size is compatible and can be put into the power wheels.
Are lithium power wheels battery safe for kids
Lithium power wheels battery are the most recommended battery types for use with power wheels mainly because of their safe nature. Lithium-Ion batteries don't have thermal run-offs like lead-acid batteries, they also do not easily overheat, require zero maintenance, or even have a longer cycle life.
If you choose it, you don't need to replace the battery every one or two years like you do with lead-acid batteries. Lithium power wheels battery are also highly efficient, so in addition to being safe, they perform exceptionally well giving your kids the best rides on their power wheels.
How do you maintain a power wheels battery
There are few maintenance practices that every power wheels owner should adhere to irrespective of voltage or battery type of the power wheels battery.
Charge your power wheels battery immediately after purchase before using it for the first time. This is to ensure the battery is fully charged and at peak performance when it is used for the first time as well as to extend the battery life as much as possible. Do well to charge for at least 18 hours before the first use. But if you're buying a Li-Ion battery, you don't need to do this, which saves you some hassle.
Subsequent charges should be between 4-6 hours depending on the battery type and capacity. If the Power Wheels Battery is not used for a long time, the power should be kept between 30%-60%.
●Although charging is important for a power wheels battery, do not charge for more than 30 hours at a time as this is a sure way to overheat the battery and decrease its shelf life.
●Store in cool dry conditions and not at extremely high or low temperatures as this may affect the starting voltage and life span of the battery.
How do you replace the battery
Replacing a power wheels battery can be done easily. Firstly, you need to acquire the right battery replacement of the same volt rating and preferably a lithium power wheels battery for better performance. Secondly, you simply take out the old battery from within the power wheel and replace it with the new battery. Be sure to note that the new battery is compatible with the power wheel in terms of voltage, charging, BMS and others.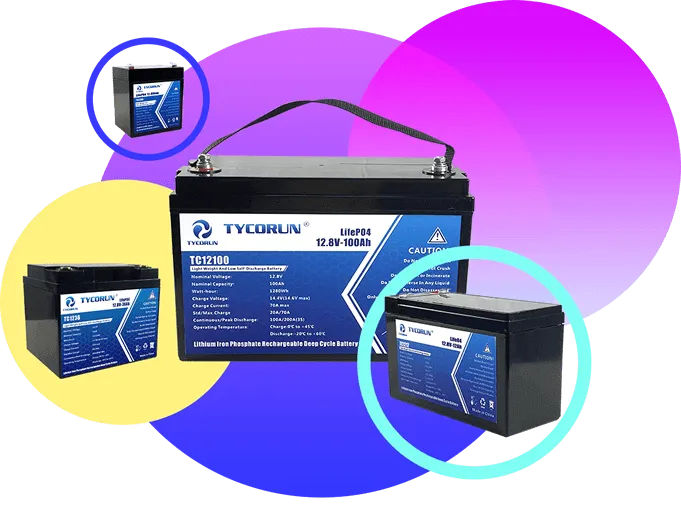 About power wheels battery manufacturers
TYCORUN® has more than 15 years of experience in the lithium power wheels battery industry and is a Chinese high-tech enterprise that develops, produces and sells various new energy battery products.
12V lithium ion battery production capacity accounts for 80% of our lithium battery manufacturing products
This article talks about the main stream technologies of extinguishing lithium ion battery fires, and introduces the related research on fluor-based rapid fire extinguishing and passivation cooling methods to prevent reignition.