Helpful Buying Guide For Alarm System Battery In 2022
12v alarm system battery factory
14-year professional alarm system battery manufacturers, 10-year warranty on battery packs, using the best BMS protection board, protecting the 12 volt battery for alarm system from overcharge, overdischarge, overcurrent, short circuit, etc, with excellent self-discharge rate. Configurable Bluetooth, can be connected in series and parallel. The heating function and other special functions can also be customized. Enough stock for the 10 series of 12 volt battery for alarm system. Can be shipped within 3 days.
Many alarm systems are used in almost every field where we want some extra security as a precaution to cope with any kind of security or fire problem.
Most of the alarm systems are based on batteries and these alarm system batteries are very impactful when installed as a backup in any building or with small sort of alarm device.
There are multiple kinds of alarm battery systems that are used in every corner of the world for multiple reasons. In this article I will explain all the important and necessary information about the alarm system battery.
What is alarm system battery means?
An alarm system battery is a security precaution installed in different houses and buildings to know about any kind of hasty problem or security thread.
Every alarm system has a battery stored inside to provide power to the beeping alarm when there is any kind of emergency situation occurs.
Security Threat Precaution
There are many homes, schools and offices etc use alarms battery system for security reasons to help authentic people enter the building or a house without any problem and deny the access to those who are not familiar or not allow to enter.
Alarming Situations
Some buildings have built in alarm battery system that works as a precaution to help you with any kind of alarming situation which may further leads to a fire explosion or any kind of material catching fire inside a building or home.
Multiple alarm systems have multiple kinds of batteries installed inside them depending on their voltage requirement and installation space.
An alarm system battery provides a backup to the alarm if the electricity is not there or any kind of electrical problem occurs.
What kind of batteries alarm system uses?
Almost every alarm system battery use a backup battery or power battery to support an alarm if any kind of electricity problem occurs, however every battery type in alarm system works in a different way.
Here are some of the batteries that are used in almost every alarm battery system to serve a specific purpose.
Lithium-ion Battery
Most of the battery type that alarm system battery use is of lithium nature to provide durable energy resources to serve for longer purpose.
As lithium battery is very useful in several ways as compared to other battery types. Specifically lithium batteries are more durable and efficient in remarkable ways because of its low maintenance rate and higher working capability.
There are multiple kinds of lithium cells that are used in alarm system battery for their efficient way of delivering continuous charges.
9V Lithium Battery
As every alarm system battery is designed quite differently as compare to the other because you may require high voltages to handle a large size alarm system.
9V lithium is one of the frequently used battery system that is almost used in every alarm system battery or it can also be installed in a sensor system to detect the alarming situations.
12V Lithium Battery
12v lithium is probably one of the widely useful batteries that can cover your backup problem with any kind of alarm system battery. You can use a single 12v lithium battery to support every kind of electrical alliance which is stored in the alarm system.
At this voltage level you can get every kind of support that a battery can provide you with higher density ratio rate.
AA Lithium Battery
In almost every shape you can get lithium battery cell as AA or AAA cells are mostly prepared in cylindrical form so, such form of lithium cells are also available for alarm system battery.
The voltage level that a single AA battery can provide you is like 3.6v or 3.7v depending upon the type of your alarm system that you have installed.
Lead-Acid Batteries
Some of the alarm system battery also store lead acid batteries up to a measurable level because lead acid are now old fashioned and most probably can not deliver you the required amount of voltages that are necessary to support an alarming system.
Although lead batteries are easy to store but most of the people these days use latest technology based batteries like lithium-ion batteries for better environment and working.
Voltage Differences in Lead Batteries
9v or 12v lead batteries are the common battery types that are used in most of the alarm system battery. You can select the type of voltage level in a battery according to the alarm system that you have installed for your house or for official use.
How do I know when to replace alarm system battery?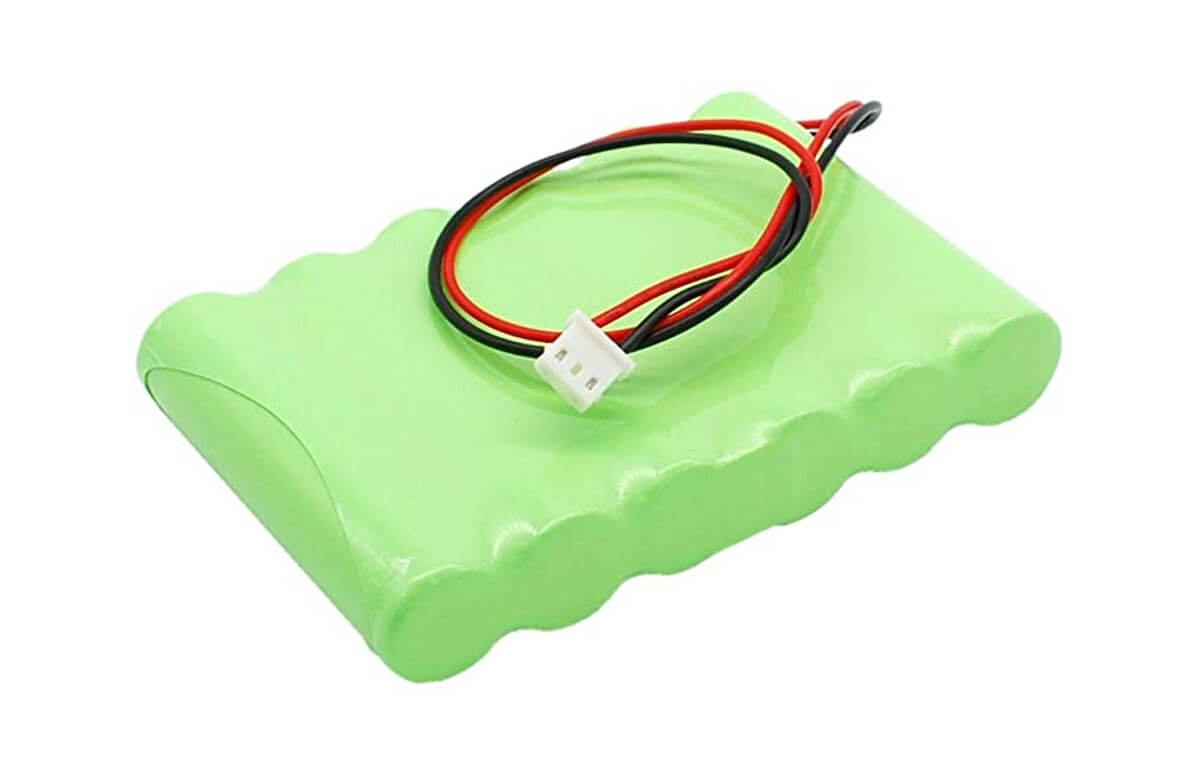 There are some factors and by using these factors you can replace any kind of alarm system battery that you have stored.
Here are some of the key points you need to know whenever you are thinking to replace a battery for your alarm system battery.
Keypad Beep
Most of the keypad in every kind of alarm system battery is the key part which defines the characteristics of an alarm system whenever you hear any kind of beep coming out from the keypad you can say it is kind of signal about low amperage level coming from battery.
This annoying beep will not make that sound frequently in the starting point as it is just a starting sign about the old battery need to be replaced in the alarm system battery.
After Passage of Time
Most of the alarm system battery started making a noise which will continue its beeping with the passage of time that is because your alarm system battery is not working good and need to be changed.
Age Factor
Age of a battery also made an impact on the performance of the battery, as you know a new battery in an alarm system work more effectively compared to when it gets old like 2 or 3 years.
A battery type is also a factor when you compare the age of any battery as some of the batteries remain much longer because of their manufacturing structure and the usage of a specific battery in a specific type of alarm system.
Motion sensor alarm system battery also use lithium batteries which remain much longer and provide efficient energy for many years.
Warning Sign
A warning sign sometimes will appear on your alarm system specifically to let you know that your alarm system battery is in bad condition and you have to find a solution for your battery for better working from an alarm system.
The underlying battery sign which is probably a beep coming out defines that your battery may be not used as a backup for many time but it is not in condition right now to be used as a power or backup solution as the ions in the lithium battery are not in good shape to hold charges.
What is the purpose of battery in alarm system battery?
A battery is a solution to every kind of electric cut off you might face during the day night work or may be for security reasons just like alarm system battery.
Better Working Experience
Most of the motion sensors and alarm systems use battery to operate a specific keypad that is intend to provide signals when any kind of emergency situation occurs so, by installing a lithium battery you can work without any kind error that may occur because of electricity shortage.
As a Backup Plan
Some of the alarm system batteries are used as a backup plan or sometimes work as a power solution. The main purpose of a battery in an alarm system is to operate its multiple functions such as panel control on a monitoring side, operating wireless cameras etc.
Operating Motion Sensors & Detectors
As all the alarm systems have some specific kind of functions that you can operate through electric power or with a power battery which is mainly installed for power purpose to sensors and detectors.
These motion sensors have a functionality to check a valid person entering a building or office as the alarm system will beep after any kind of unauthentic problem or function occurs.
Operating Keypad & Key Fob
Keypad and key fob are two of the basic parts in an alarm system and these two parts require some energy to operate some inner functions and for this purpose battery is stored in an alarm system battery to provide ease for these elements.
There are multiple operations in an alarm system that can be performed with the battery power or by a standard alarm battery.
What type of alarm systems use battery?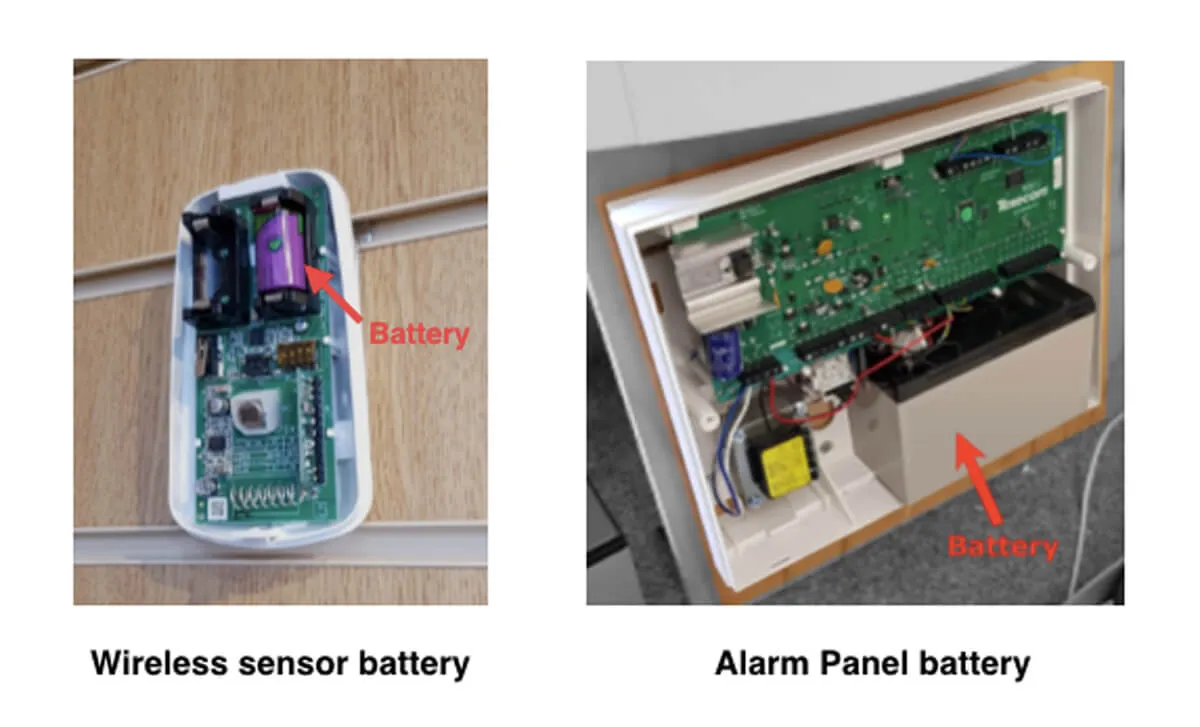 Alarm system panel battery with sensor battery-Photo Credits: AMCO security
There are almost every kind of alarm system that uses a specific kind of a lithium battery to operate its multiple functionalities.
And the battery is installed at the center of the panel where all kinds of operations are controlled by the control panel to secure the proper working of an alarm system battery.
Necessary Precautions
Whenever you turn on your alarm system juts make sure that all the batteries are charged perfectly as the low power rate will affect the battery performance and working of the alarm system.
Power rate of a lithium battery in an alarm system is more vulnerable and more durable with efficient working life span.
How many batteries does basic alarm system battery contain?
Two alarm system batteries-Photo Credits: Made in china. com
Every alarm system is designed different from each other because of their working practices as some of the alarm systems have motion based sensors whereas some of them use flash solution for the objects detection.
Battery in a control panel
A basic battery in an alarm system is designed in such a way that you can easily set it in the control panel of the alarm system which is called as the base of the alarm system.
In this part of the alarm system the battery is adjusted inside a small metal box or plastic box so that battery remains at the safe position without facing any outer alarm system problems.
Battery in a Keypad
A large size alarm system is designed in such a way that it can fit 1 or 2 batteries for operating high voltage parts of the alarm system with ease.
Most of the alarm systems use 12v battery for the keypad working as all the functions to recognize any kind of motion through sensors or detectors.
A power and a backup battery both can be installed in an alarm system battery port or some of the experts have designed a single lithium battery with the multi functionality that can be used as a backup or power battery.
How long alarm system battery will survive if there is no electric power?
There are several types of lithium batteries that are used as a power battery when there is no standard electric power is available to operate the alarm system battery.
Life of Battery as a Power Cell
In an alarm system battery a standard lithium battery if operated in a basic and restful manner then you can get more life cycle from the battery as it delivers before at a normal rate.
The normal life run of a power battery inside an alarm system is not more than 4 or 5 years with the basic life ratio of 2 or 3 years, as this life cycle is almost same for every kind of battery in an alarm system.
Backup Life
If there is no availability of any kind of power supply coming from the main electric tower or hub then a standard deep cycle lithium battery with a voltage rate of 12V can provide you the working capability of 12 to 24 Hours depending upon the kind of battery as well.
Mostly, deep lithium-ion batteries will last for 24 hours in an alarm system battery as a backup when you do not have any kind of main electric current coming from the electric house.
Where we can use 12V alarm system battery?
12v lithium alarm system battery-Photo Credits: Amazon
In almost every type of alarm system a 12v lithium alarm battery can be used as a backup solution to provide efficient power rate with less voltage deficiency.
Standard Alarm system battery
A standard alarm system that we install in our home for the security purpose can also use 12v lithium battery as it is a basic type of battery that can be used in a basic to advance level alarm system.
This battery will work as a power source for multiple parts that are available in a basic alarm system like camera or window sensors etc.
Standard Alarm system battery
An advance alarm system is specially designed and used for high purpose security checks like bank buildings, government offices and parks to identify the emergency situation with accuracy and privacy.
A security door at the bank front door is a basic kind of example that uses 12v lithium-ion battery to operate the security services and to check the each passing person towards the bank door.
Fire alarm system is also a type of advance type of alarm system battery with sensors to sort out any kind of electric or fire extinguish problem that may occur inside a building or a bank.
Other Alarm system batteries
There are some other lithium battery types that can also be used in the alarm system as these battery types are available according to the amp level and storage level that an alarm system can hold.
Before selecting a battery you must need to know about your alarm system specifications so, that you can have a battery according to your needs.
Higher or lower voltage level in a battery may not fit perfectly in an alarm system that you have this is because the battery is not compatible with the type of system you are using.
How to charge alarm system battery?
A Person installing an alarm system battery-Photo Credits: My Alarm
There are different ways to charge a battery according to the type of battery in an alarm system.
Lithium battery in alarm system
Most of the alarm system batteries are of lithium nature because of their greater work ratio along with reliable working rates for multiple hours without any error.
A lithium battery in an alarm system can be charged with a special type of charger which is very good and accurate to charge especially the lithium nature batteries.
With the help of a charger your alarm system battery will be charged in such a way that it will remain longer than usual.
Lead acid battery in alarm system
Lead battery is another type of battery that is also used in as an alarm system battery but less durable and reliable as comparing to lithium ion battery, that is because the manufacturing difference.
There is a trickle method which is basically used for charging a lead alarm system battery in a deep way that most of the chargers failed to do. This method is introduced to charge a lead alarm system battery which is not providing the required voltages to operate the alarm system.
Charging Time
Most of the standard lead batteries will take 3 to 4 uninterrupted hours to get fully charged inside an alarm system.
However, lithium battery has a feature of quick charging which is almost available for its every type and by having this battery it will barely take 1 or 2 hours to completely charge the alarm system battery.
A special adapter is required to charge a lithium alarm system battery which can not be charged quickly with any other charger.
How many Amps does alarm system battery provides?
Security Alarm system battery-Photo Credits: Battery 2 Battery
You can not say specifically that how many Amps a battery will deliver inside an alarm system this is because of the battery type difference and alarm system manufacturing difference.
Battery Type Difference
As I explained earlier different battery types have different voltage and amperage level. Every battery delivers specific level of amps regarding its energy capacity and current rate.
12v battery will deliver the amps according to its AH level as there are multiple types of lithium alarm system batteries with different AH levels so it is not fixed for every single type of lithium battery.
Alarm System Difference
Every alarm system uses different type of battery after looking into the specific details of the alarm system ,the selection of battery is made so we can not say that every battery delivers same amount of current for every type of alarm system.
Alarm system levels defines the current level of a battery which is required to operate them as many of the alarm system batteries do not cope with higher voltages and on the other hand some alarm systems will require higher voltages for their operation.
What type of battery is used in car alarm system?
Alarm system battery in a car-Photo Credits: Car lock
An alarm system inside a car works as a brain to detect any kind of emergency or problematic situation and to cope with this situation there is a special kind of alarm system battery installed inside the car.
Power Cut Off in a Car
At any point a thief may came across your car when you are staying inside your home and your car is parked outside the street and a thief when cut off the power lane of the car this alarm system battery will start beeping if you have installed a security alarm system for your car.
This alarm system is a small size battery with very rich duty to overthrow any kind of bad situation that can occur at any point.
Usually, a lithium-ion battery with small voltage level is installed for the car alarm system battery to provide authentic and reliable working to your car alarm system.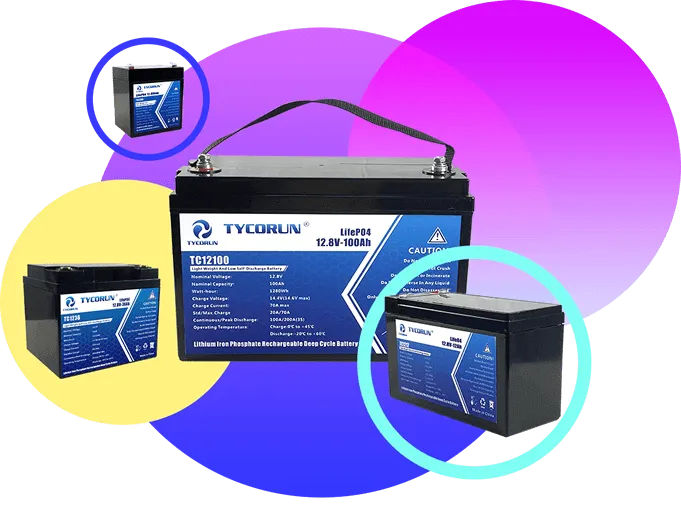 alarm system backup battery manufacturers
TYCORUN® has more than 14 years of experience in the lithium alarm system backup battery industry and is a Chinese high-tech enterprise that develops, produces and sells various new energy battery products.
12V lithium ion battery for home alarm system production capacity accounts for 80% of our lithium battery manufacturing products
This article talks about the main stream technologies of extinguishing lithium ion battery fires, and introduces the related research on fluor-based rapid fire extinguishing and passivation cooling methods to prevent reignition.