6 steps on how to check which batteries are used
Most equipment and tools used today are commonly battery-powered in one way or the other. This makes batteries fairly common and surprisingly most people don't know exactly what kind of power tools batteries they used, or which lawn mower battery, and don't know how to check which batteries are used. Understanding the type of battery that powers your device or equipment goes a long way in helping you understand the performance and durability of your device.

In this guide, we will break down some basic steps on how to determine what battery type you are using and how to check which batteries are used and which are not.
How do i know what type of battery i used
Know the size of the battery
Batteries come in a wide variety of sizes depending on the device or equipment they are to be paired with. The size of the battery usually determines the capacity of the battery and this is because sometimes batteries can have the same voltage rating but differ in capacity and hence, size.
Some of the most common battery sizes include AA, AAA, AAAA, C, D, 9V, CR123A, and 23A batteries. These are common among small handheld devices whereas larger devices and equipment use bigger specialty batteries with much larger voltage and capacity. Some of these include 12V, 24V, 36V, and 48V batteries.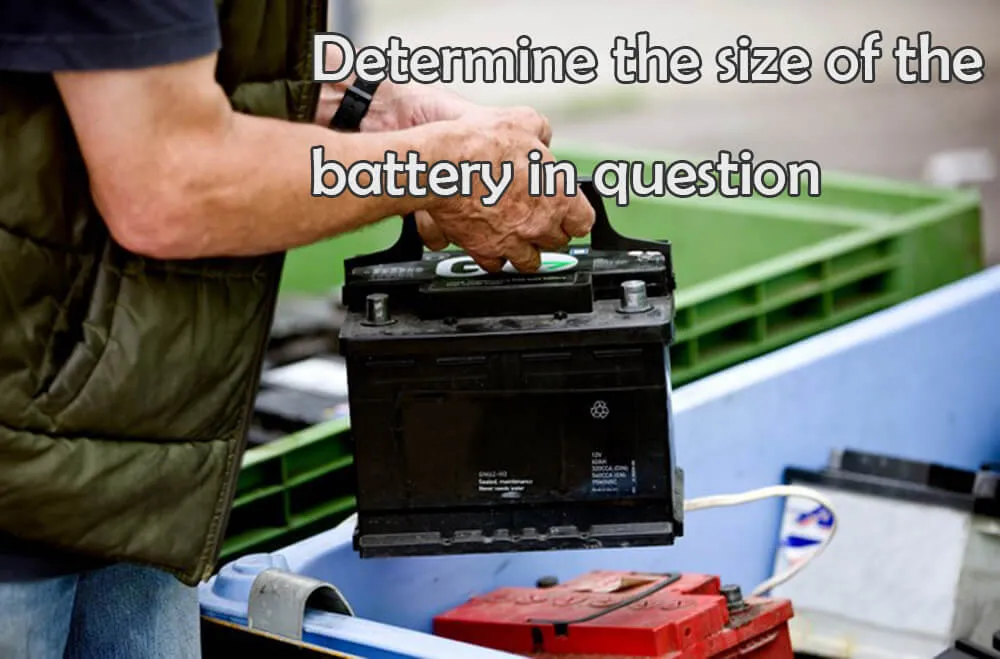 Check the battery is a rechargeable or disposable battery
Disposable batteries can only be used once, after which they are depleted and cannot be used again. They are commonly used for handheld devices and usually have relatively high energy ratings.
Rechargeable batteries are the most commonly used batteries today for a wide range of portable devices as well as large equipment. They are cost-effective and commonly have the same or higher power ratings as disposable batteries, only they can be used many times over. They are mostly used as hoverboard battery, power tools battery, lithium golf cart batteries, RV battery and much more.
Rechargeable batteries come in different types, like lead acid, Ni-MH or lithium ion batteries, the most common and best are Lithium Batteries.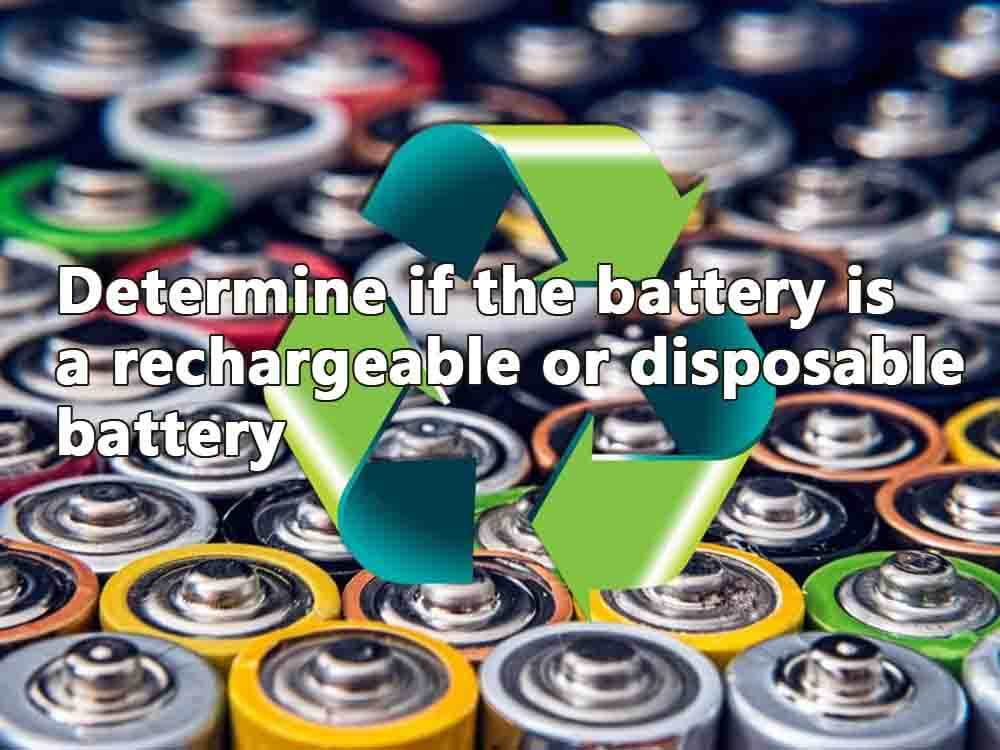 Lithium batteries are the most widely used rechargeable battery in the world mainly because they have a much higher energy density, and larger capacity, and are generally more powerful than other battery types. Compared with other types of batteries, lithium-ion batteries are lighter and more portable. Generally, the weight of a 12v lithium ion battery is 0.7Kg (12v 6ah), which is only one-third of the lead-acid battery of the same specification.
Therefore, you can judge whether your battery is a lithium-ion battery based on its weight. In addition, the voltage of the lithium-ion single cell is also higher than other batteries, between 3.2-3.7v. Now that we've established the type of battery you use, we can now proceed to show you how to check which batteries are used and which are not.
How do you tell if a battery is new or used
As for how to check which batteries are used or brand new, when you've determined that your battery is indeed a Lithium battery, you can now proceed to check if your battery is new or used. There are a few steps involved in how to check which batteries are used and they are listed below.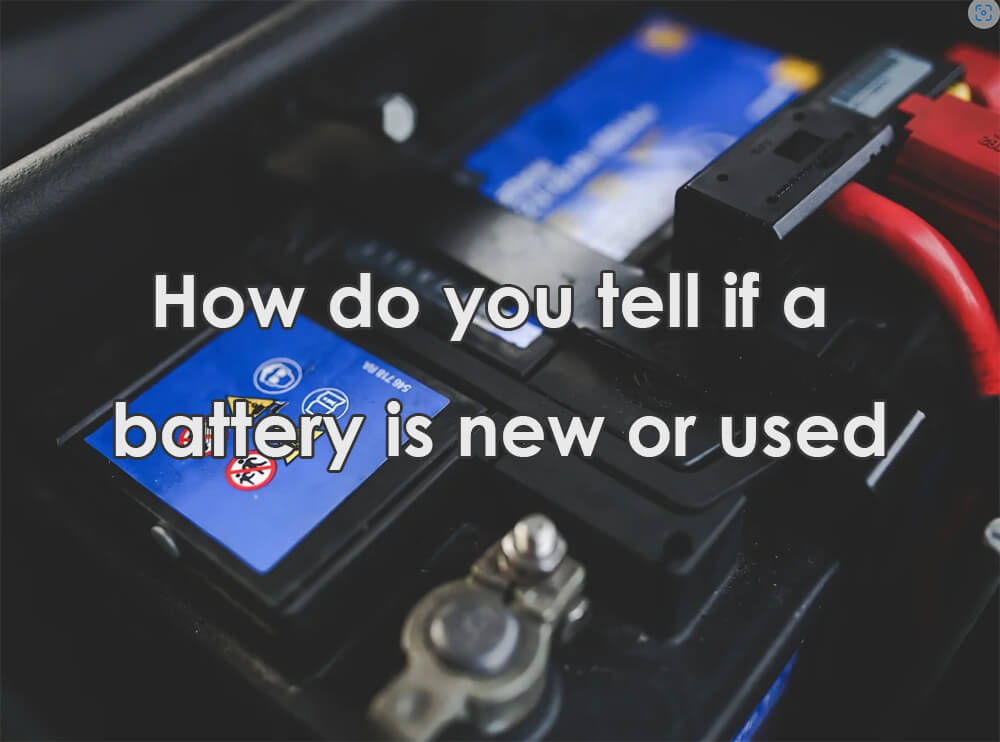 Find the positive and negative points on your battery
The first step in how to check which batteries are used, you need to connect the battery to a device called a voltmeter. This device is used in checking the charge level of a battery by displaying the battery's voltage reading. This device has two wires that connect to the negative and positive terminals on your battery to get the required measurements.
To find the negative and positive terminals on small handheld batteries, the flat end is usually the negative terminal while the pointy protruded end is the positive terminal. For larger lithium batteries, ensure to look for the terminals with positive (+) and negative (-) signs indicated on the battery pack.
This method of measurement can be used with other rechargeable battery types besides Lithium batteries such as alkaline and lead-acid batteries as well.
Change the voltmeter reading settings to dc
Voltmeters are dynamic measuring tools that measure electric charge in both alternating currents as well as direct currents. Regardless of the type, all batteries store and release direct current, so in measuring for the voltage reading, the voltmeter must be set to read direct current. On most voltmeters, you can change this setting by simply turning a button that clearly indicates (AC) to the (DC) side.
Most modern voltmeters require that you set a maximum current level for the battery you're about to test. You can find out the actual voltage level of the battery you're about to test by reading the label beside the battery, this should help you know the maximum level the battery should reach.
Connect the voltmeter to the corresponding terminals on the battery
In the third step in how to check which batteries are used, you need to connect the negative and positive wires called leads, to the negative and positive terminals on the battery.
Most voltmeters are designed similarly and you can easily tell which wire is the positive and negative leads. The black probe or wire on the voltmeter usually indicates the negative and can be connected to the corresponding negative terminal on the battery. Also, the red probe or wire on the voltmeter indicates the positive and can be connected to the positive terminal on the battery.
Although most batteries won't shock you nor will the battery be damaged during this test, you should take care to connect the right probe or lead with the terminal on the battery.
Take note of the voltage reading
The fourth step in how to check which batteries are used, is to monitor the readings on the voltmeter after you've made the connection.
If for instance, you're testing a small lithium battery, you should get a reading between 3.5V to 4.2V as this is the nominal voltage of most high-quality lithium batteries. This indicates that the battery is new and still fully charged. If the voltmeter indicates a lower voltage reading for a lithium battery below 3.4 volts, then the battery has been used and either needs to be charged or completely replaced.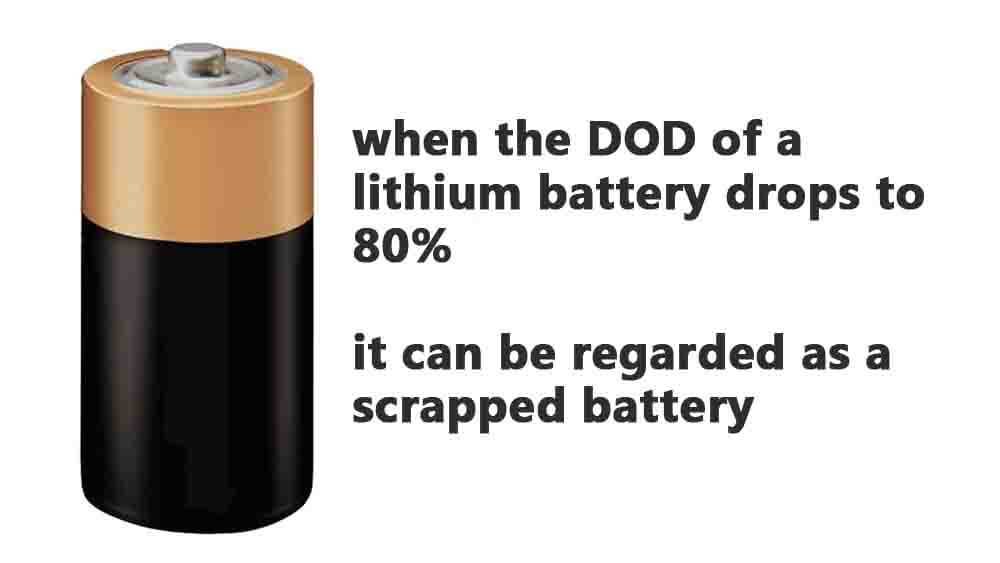 Alternatively, you can still use a device called a Multimeter, but you need to set the settings to Voltage as it also reads in Amps and Ohms. You can also tell by measuring the capacity of the battery. Generally speaking, when the DOD of a lithium battery drops to 80%, it can be regarded as a scrapped battery.
But such batteries can continue to be used and will flow into the market. So you can check the ratio of the actual capacity of the battery to the nominal capacity, which is DOD. If it is a brand new battery, then the DOD should be 100%. You can also make use of a small battery tester for smaller batteries or a larger tester for large lithium car batteries.