Lithium batteries for solar panels: the best way to store clean energy
Solar panels are the unsung champions of clean sustainable energy and lithium batteries are making headlines as the go-to choice for better energy storage. Lithium batteries for solar panels make up a system of zero-carbon power generation and efficient energy storage reducing one's dependence on the public power grid. In this article, we'll be answering the most frequently asked questions and give you the info you need to get yourself a Solar powered system.
What are solar panels and what are they used for?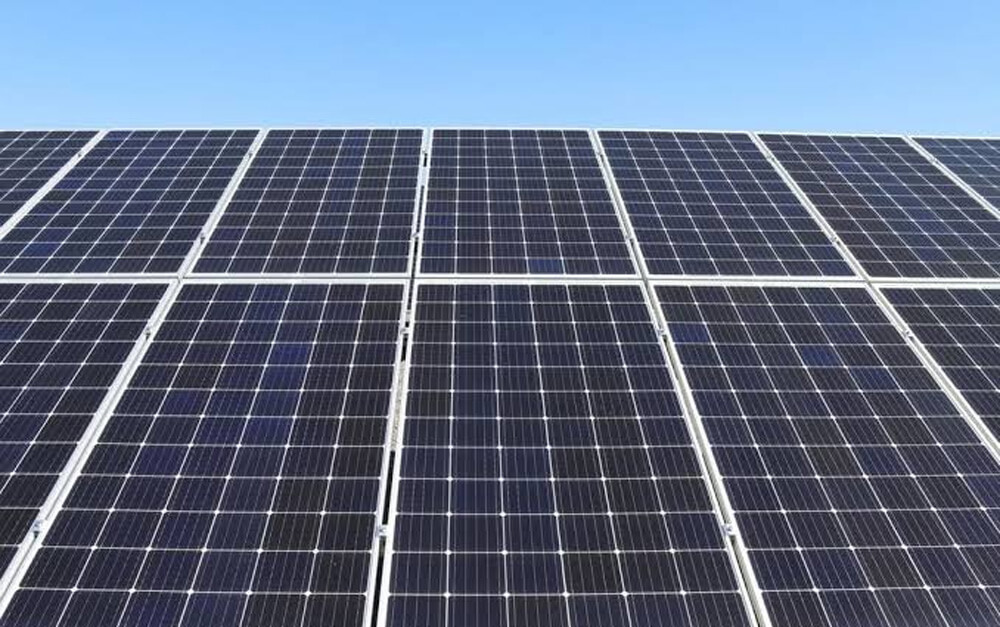 Solar panels are devices that can be used in collecting clean renewable solar energy from the Sun and convert that energy into electricity. These panels are made up of numerous solar cells that trap and convert solar energy through a process known as the photovoltaic effect, in which photons from the Sun's rays are absorbed and in doing so, electricity is generated. Solar panels are commonly made up of silicon or phosphorus solar cells, a glass casing, and an aluminum frame.
But the panels alone can only do the collecting and converting, additional components would be needed to convert and convey the raw electricity as well as store it for use at a later time. This is why solar panels come with inverters that convert the raw alternating current(AC) harnessed by the panels to direct current(DC) which is electricity that can be used. There are also Charge Controllers protects against overvoltage which can degrade battery performance, lifespan and could pose a safety risk. And then there are special Lithium batteries for solar panels which store excess electricity for later use.
How long does a solar panel last?
Solar panels are quite durable, able to last for up to 25 to 30 years post-installation. This time frame however, doesn't mean a solar panel will cease to convert energy after 30 years, it simply means the energy production level will decrease beyond a significant amount, usually what the manufacturers consider that level to be. Solar panels will still be active for decades after the stipulated 25 to 30 years but will only work at a reduced capacity.
The durability of solar panels is largely because they have no moving parts. Once installed, they are stationary and are not easily damaged by wind, rain, or even hail due to the rigid glass surface and the tough aluminum frame. The rate at which solar panels decline year after year is known as the Solar Panel Degradation Rate and has an annual average of 0.5%.
This means that after 30 years, a standard solar panel will function at 85% which makes it still active but well below the 100% energy production rate offered by manufacturer. Lithium batteries for solar panels last between 5 to 15 years meaning you would have to change your battery long before you consider changing your solar panels.
How many solar panels are needed to run a house?
The number of solar panels a house would need depends on a few factors which would help determine how many solar panels would be needed to run your house at a 100% capacity for a year. The first is your annual electricity usage which is the amount of electricity your house uses over a year. It is a direct product of the number of electrical appliances in your home and how frequently you make use of them with the average American home using about 10,000 kilowatts of electricity a year.
The second is the solar panel's power rating which is the specific amount of energy output the solar panel has. It is measured in watts with the best solar panels offering up to 400 watts of electricity. With this, you can estimate the number of solar panels you would need by simply dividing the annual electricity usage by the solar panel's power rating. So taking the 10,000kw per home divided by a 400 watts solar panel, such a house would need about 25 solar panels to power it completely for a full year.
Is my home suitable for solar panels?
Most homes are suitable for having solar panels but generally, the geographical location and climate would determine how efficient your panels would function. Commonly, Sunny areas are the best for solar panels but they would still work in cloudy areas but with a reduced amount of energy production. Also, homes located in forest ranges with a lot of tree cover would see reduced energy production from their panels as well.
Northern regions with year-round snowfall aren't ideal for solar panels as snow cover will block off the solar panel from receiving any sunlight. But having good lithium batteries for solar panels in any of these regions is advised to store up energy on sunny days to be used later on a day with cloud or snow cover. Also, the durability of your roof goes a long way in sustaining your solar panels as they can last for decades at a time and a weak roof with a possibility of collapse would risks damage to the panels.
Which batteries are best for solar panels?
Lithium batteries for solar panels are considered the best choice for a solar-powered system. These batteries have low self-discharge making them ideal for storing electricity and their high specific energy gives them a longer lifespan compared to other batteries.
Lithium batteries for solar panels are also compatible with other components of the system like charge regulators and inverters which are usually problematic with other batteries. And although they are relatively more expensive than Lead-Acid batteries or Nickel Cadmium batteries, Lithium batteries for solar panels mitigate the increase in cost with higher charge cycles and a longer lifespan.
Are lithium batteries good for solar panels?
Lithium batteries for solar panels are not only good but are currently the best in terms of cost and efficiency ratios. They outrank other battery options with higher specific energy, low self-discharge, longer lifespan, and low maintenance. In terms of cost, lithium batteries for solar panels are relatively higher than other battery options but their long lifespan makes up for the cost increase, and performance in this case far outweigh the cost.
How much are lithium batteries for a solar system?
Lithium batteries for solar panels differ in terms of price range which would depend on the manufacturer, the features the battery has, and the installation costs. You can expect to get a 3kwh lithium battery for $5,000 including installation costs and expect to pay as much as $17,000 for an 18kwh lithium battery.
In all, a solar-powered system with the right solar panel and a powerful lithium battery might be just what you need to start life off the grid and be on your way to using clean, cheap and renewable energy.