LG new energy will sign battery order with Tesla again
According to reports, Kwon Young-soo, who was appointed as the second CEO of LG New Energy in Top 10 power battery companies at the end of last year, has traveled to the United States and will meet with Tesla executives to discuss power battery cooperation.
Discussions will cover smart factories, next-generation cylindrical batteries, and procurement of raw materials such as nickel and lithium.
The report mentioned that LG New Energy is promoting their smart factory project, using a large number of automation equipment, the power battery production capacity will be significantly improved.
Tesla is interested in the smart factory as a way to reduce costs.
Regarding the next generation of cylindrical batteries, according to the report that Tesla and LG New Energy are developing 4680 batteries, and the latter is also preparing to build a pilot production line at their factory in Wuchang, South Korea.
In this executive meeting, the two companies may discuss where LG New Energy will produce 4680 batteries and when to start production to supply Tesla.
In addition, it is reported that Tesla may inform LG New Energy about the crucial battery raw materials, using Tesla's raw material supply channels.
At present, Tesla has identified a number of lithium and nickel supply channels around the world, but the report also mentioned that using Tesla's channels will affect the profits of LG New Energy, because they will not be able to use their own supply channels. If the report is true, or the final result is:
It can be seen that Tesla, as a major customer, is showing a more stringent trend in terms of cooperation content and detailed requirements for suppliers.
A new cooperation contract may be signed
Although it can be seen that Tesla has more and more requirements for power battery suppliers, behind the discussion of cooperation matters is a new cooperation contract that may be signed soon.
After all, at the NGBS 2022 (Next Generation Battery Symposium) held by SNE Research, a Korean new energy vehicle battery market research institution, in April, James Oh, executive vice president of the institution, revealed that the company recently held a meeting with Korean battery companies.
At present, global automakers prefer prismatic batteries, so they are urging Korean battery partners to devote more energy and resources to the research and development and production of prismatic batteries to replace the current soft pack batteries.

Of course, the change in the technical route is on the premise that Korean battery companies and car companies negotiate a new round of orders for 2024-2025.
Based on this, it is speculated that the cooperation between LG New Energy and Tesla is likely to be a new round of orders in 2024-2025.
However, LG New Energy is still mainly based on the soft package route. The negotiation on the technical route is not mentioned in this report, and the details of the cooperation to be exposed later will be announced.
Tesla's capital
As the leader of the global new energy vehicle company, Tesla is quite shrewd, using battery companies to form a game of mutual competition, and easily achieve the goals of reducing costs and stabilizing the supply chain.
With the continuous improvement of sales, planning, and goals, Tesla's capital will be more abundant in the future, and it will not only be battery companies that will respond to needs.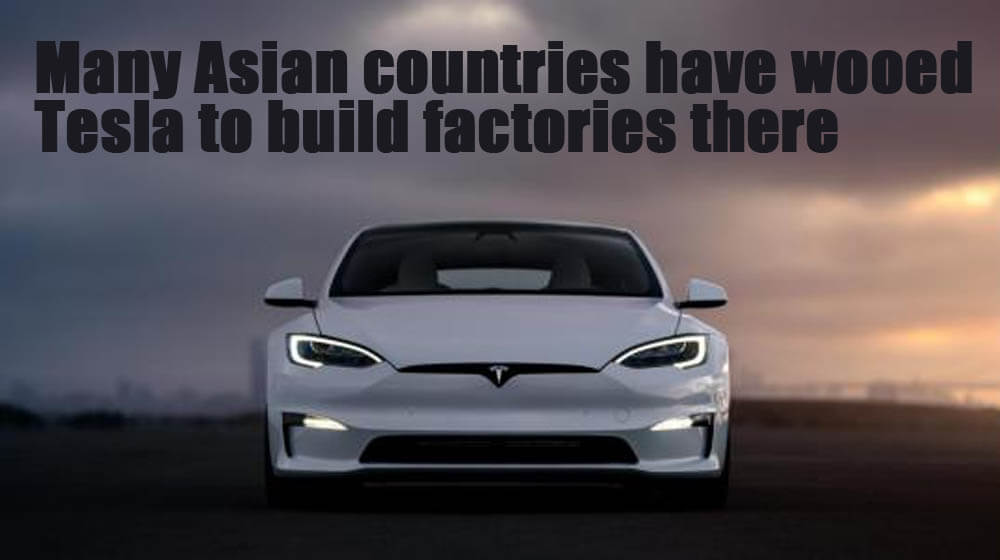 Now, there are already grand occasions in which many Asian countries have wooed Tesla to build factories there.
On May 14, Indonesian President Joko Widodo met with Tesla CEO Elon Musk in Texas, the United States. The two sides discussed about Tesla's investment or technical cooperation in Indonesia.
Ahead of the Indonesian president, Malaysian Prime Minister Ismail Sabri said last week that he had personally invited Tesla to invest in vehicle production in Malaysia.
In March last year, India's Minister of Highways and Transport, Gadkari, called out Tesla, saying that India has made various preparations and incentives to ensure that the production cost of electric vehicles is reduced, "whether you (Tesz) Whatever support you want, our government will be there for you."
Musk has said that Tesla will consider building a second Gigafactory in Asia, and the results of the site selection will be announced this year.
At the beginning of this month, Asia's second Gigafactory, which was widely rumored, settled in Shanghai again, and was finally clarified by Tesla that it was the expansion of the Shanghai factory. That is to say, the location of Tesla's second Asian Gigafactory is still undecided.
One auto analyst believes that Tesla is most likely to build a factory in Indonesia, where several of its battery suppliers have invested heavily.
CATL announced on April 15 that it will invest 38 billion RMB in Indonesia to build a power battery industry chain project including nickel mining, battery production and battery recycling.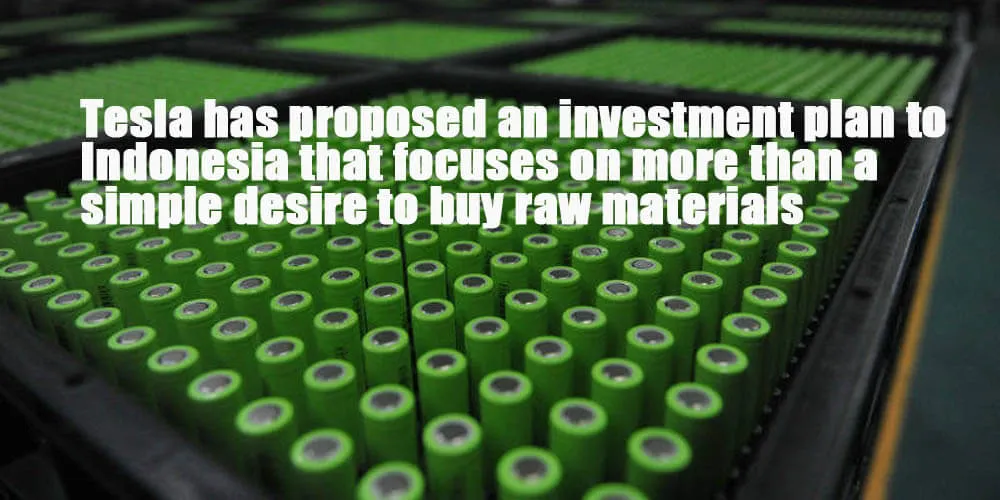 On April 18, the "K Battery Alliance" headed by LG (including LG New Energy, LG Chem, LX International, Posco Holdings, etc.) announced that it had signed a preliminary agreement with Indonesian state-owned enterprises to build construction in Indonesia. An electric vehicle battery supply chain worth about 9 billion US dollars (about 57.35 billion RMB).
In addition, it was reported on January 17 this year that Tesla has proposed an investment plan to Indonesia that focuses on more than a simple desire to buy raw materials.
Because Tesla's real purpose is to build a 30-acre new energy vehicle production line in Indonesia, and at the same time build a Tesla battery factory in a comprehensive industrial zone in Batang, Central Java.
On the whole, Tesla is indeed most likely to choose Indonesia to build its second Gigafactory in Asia, but with Musk's unrestrained style, who can say for sure.
Summarize
Judging from the attitudes of many Asian governments towards the introduction of Tesla, they all show that Tesla is a sweet pastry. The fact is quite similar, including battery manufacturers, material manufacturers like Top 5 lithium ion battery anode material companies and Top 5 cathode ternary material companies, etc. all want to enter the Tesla supply chain.
Tesla's full-year sales in 2021 will be 936,200 vehicles; in the first quarter of this year, Tesla delivered 310,100 vehicles, an increase of 68% year-on-year, accounting for about one-third of the full year of 2021.
Looking ahead, Tesla's unprecedented goal is to sell 20 million electric vehicles a year by 2030. Considering the current global production situation of Tesla, it is necessary to build more super factories, increase the types of models, and at the same time ensure production capacity and meet the needs of consumers, in order to get closer to the goal.
It is conceivable that Tesla's huge target plan naturally has a stronger demand for power batteries. And Tesla attaches great importance to the right to speak, so you might as well use this to spread your thinking about how the cooperation rules between Tesla and battery manufacturers will change in the future. What will be the proportion of Tesla's self-produced batteries, and whether new suppliers will be added…