The investment in lithium battery industry chain has exceeded 600 billion
Since the beginning of this year, the newly planned investment in China's lithium battery industry chain has exceeded 600 billion RMB, and many projects have become the key force for stable investment in various places.
In the medium and long term, this is a track with high growth space. The prosperity of the new energy vehicle and energy storage market and the steady growth of the consumer electronics market have ushered in a boom in lithium battery investment, upstream and downstream production expansion, and it is expected to continue for a longer period of time.

Battery manufacturers accelerate expansion
On May 8, Chuneng New Energy's Xiaogan lithium battery production base started construction. The project has a total investment of 67.5 billion RMB and a planned production capacity of 150GWh. On the 10th, Chuneng New Energy Yichang Lithium Battery Production Base signed a contract, with a planned total investment of 60 billion RMB.
In addition to the previous 50GWh production capacity of the Wuhan Jiangxia production base, the total planned production capacity of this new enterprise in the lithium battery industry has reached 350GWh.
EVE, in February this year, the company announced that it will cooperate with Yuntianhua, Enjie, and Huayou Holdings to build a power battery base in Yuxi, Yunnan, with a total planned investment of 51.7 billion RMB;
In March, the company disclosed that it will build a 20GWh square lithium iron phosphate battery project and a 48GWh power storage battery project in Jingmen High-tech Zone, with a total investment of 12.6 billion RMB;
In April, the company announced that it planned to invest 20 billion RMB to build a 50GWh power storage battery production base in Chengdu; in May, the company announced that it planned to invest 3 billion RMB to build a 10GWh power storage battery project in Yuxi, Yunnan.
A wholly-owned subsidiary of  Top 10 power battery companies in the world leader CATL, invested 24 billion RMB in Yibin to build the seventh to tenth phase of the power battery Yibin manufacturing base project, which started on April 8;
SVOLT invested 22 billion RMB in Chengdu to build a power battery manufacturing base with a total capacity of about 60GWh and a Southwest R&D base project, which started construction ahead of schedule in May; the first phase of BYD's power battery Huangpi project with a total investment of 10 billion RMB is expected to start in June 2022 With mass production conditions.
There are still many tens of billions of projects, for example, China Innovation Aviation announced to invest 12 billion RMB to expand its battery factory in Wuhan, Envision Power planned a 55GWh battery capacity in Wuxi and Shiyan…….
Since the beginning of this year, more than 60 companies have announced investment plans for the lithium battery industry chain. From the perspective of investment direction, the investment in the power and energy storage battery industry accounts for 37%.
The lithium battery material industry investment accounted for 61%, and the power battery recycling industry accounted for about 2%. In terms of investment amount, the investment in power battery and energy storage battery expansion projects accounted for 68%.
Material companies expand production and ensure supply
The large-scale investment of battery factories has directly driven the investment of various suppliers in the upstream industry chain, and each link has been put into production on a large scale.
Taking copper foil as an example, companies such as Jiayuan Technology and Nord Co., Ltd. have started a wave of production expansion this year, and other companies such as Hangdian Co., Ltd. and Hailiang Co., Ltd. have announced new lithium battery copper foil projects. According to preliminary statistics, the scale of investment in the expansion of copper foil industry has exceeded 60 billion RMB.
Electrolyte companies including Top 10 lithium ion battery electrolyte company are also actively expanding production. On May 6, Tinci Materials disclosed that it plans to invest 1.332 billion RMB to build a project for the reconstruction and expansion of lithium battery electrolyte with an annual output of 300,000 tons and a dismantling and recycling project for 100,000 tons of iron-lithium batteries. The company has previously released a number of expansion plans.
On April 27, the electrolyte solvent project jointly invested by Haike Xinyuan and Sanning Chemical Co., Ltd. started construction.
The total investment of the project is 10.5 billion yuan. After the project is completed and put into production, it can produce 250,000 tons of electrolyte solvents and 12,700 tons of electrolyte additives per year.
Large-scale projects are common
Under the background of tight supply of raw materials, relevant production enterprises ensure the stability of the industrial chain to the greatest extent.
The Lijiagou Mine project of Chuanneng Power is still progressing normally and is expected to be put into operation by the end of this year. After the completion of the Lijiagou spodumene mine, Chuanneng Power will have an annual production capacity of 1.05 million tons of raw ore and an annual production of 180,000 tons of lithium concentrate.
Lithium hexafluorophosphate leader Dofluorodo announced a number of expansion plans last year. It is expected to have a production capacity of 55,000 tons/year by the end of this year, and plans to exceed 100,000 tons/year of production capacity from 2023 to 2024.
Resources and new technologies become hot spots
Since the second half of 2021, the prices of the main raw materials of lithium batteries have risen sharply. Compared with the beginning of last year, the average price of cathode materials for mainstream ternary lithium batteries has increased by 108.9%.
The average price of cathode materials for lithium iron phosphate batteries rose by 182.5%, the average price of ternary lithium battery electrolytes rose by 146.2%, and the average price of lithium iron phosphate battery electrolytes rose by 190.2%.
The integrated layout has become one of the main features of the industrial chain. Since 2021, lithium battery manufacturers have actively deployed the upstream lithium resource track. Manufacturers that took the lead in completing the layout of upstream materials and mineral resources, such as CATL and EVE, can not only ensure their own supply chain security, but also expected to take the lead in breaking the situation under the predicament of substantial growth of raw materials, and obtain certain cost advantages and profit margins.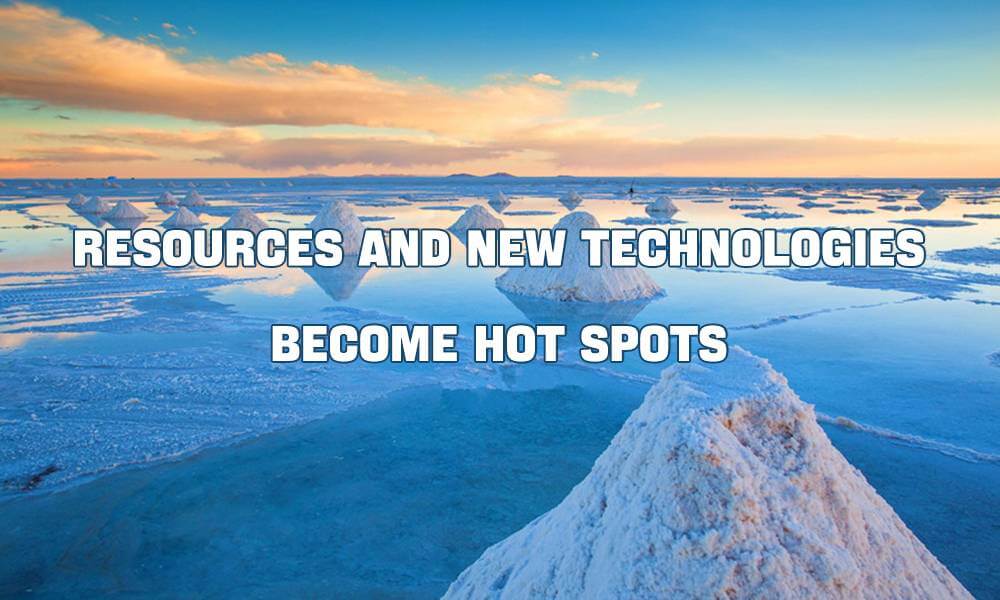 In addition, new technologies have become the focus of competition among major manufacturers, and investment in new technology-related projects such as lithium manganese iron phosphate and solid state battery has increased significantly.
Many companies such as Guoxuan Hi-Tech have begun to introduce silicon carbon anode materials to improve battery energy density; some battery manufacturers cooperate with material companies to develop new materials such as lithium manganese iron phosphate to improve the energy density and low temperature performance of lithium iron phosphate batteries ; A number of solid state battery manufacturing companies such as Qingtao Energy and Weilan New Energy have received investments of up to 10 billion yuan, and semi-solid-state batteries may be mass-loaded this year.