Top 10 solar energy storage battery manufacturers in China in 2022
Renewable energy, especially the integration of solar energy storage, is the main driving force for the construction of energy storage lithium ion solar batteries. Through the integration of photovoltaic and storage, the intermittency and fluctuation of photovoltaic power generation can be overcome, and the output of photovoltaic power plants can be smoothed.
During the day, the energy storage system stores the redundant power of photovoltaic power generation in the system, and at night, it can be discharged through the energy storage system, so as to realize the 24-hour all-weather power generation of the photovoltaic power station. In terms of solar energy storage integration, the following Top 10 solar energy storage battery manufacturers have launched relevant blockbuster products.
Top 10 solar energy storage battery manufacturers
Sungrow

Company profile:
Sungrow in Top 10 solar energy storage battery manufacturers was established on July 11, 2007. It is a national key high-tech enterprise focusing on the research and development, production, sales and service of new energy power equipment such as solar energy, wind energy, energy storage, hydrogen energy, and electric vehicles.
The main products are photovoltaic inverters, wind power converters, energy storage systems, water surface photovoltaic systems, new energy vehicle drive systems, charging equipment, renewable energy hydrogen production systems, smart energy operation and maintenance services, etc., and are committed to providing world-class services. clean energy full life cycle solutions. For wind-solar power storage and hydrogen storage, the five major tracks are developing synchronously.
The company's business mainly includes five tracks of photovoltaic inverters, wind power converters, energy storage systems, new energy vehicle drive systems, and hydrogen energy, all of which are high-prosperity development tracks.
As of 2021H1, the company's cumulative inverter shipments have reached 182GW, becoming the company's pillar business. In the future, the company will seize the opportunity of energy transformation in the context of carbon neutrality, strengthen business synergy such as wind power and energy storage, and develop the five major businesses simultaneously.
Sungrow's Sunshine liquid-cooled energy storage PowerTitan has attracted much attention. With cutting-edge technologies such as intelligent liquid-cooled temperature control, cell AI monitoring, and energy balance management, the new product further reduces system costs and achieves multi-dimensional security. A masterpiece of zero-carbon layout in Europe.
In addition, Sungrow released an integrated light storage and charging solution for the first time in Europe, opening up the fast lane of household light storage and charging, and realizing 24-hour clean electricity consumption and energy self-balance in households.
Total market value: 106.193 billion RMB
Company website:www.sungrowpower.com
HUAWEI
Company profile:
Founded in 1987, Huawei is one of the Top 10 solar energy storage battery manufacturers and the world's leading provider of ICT (Information and Communication) infrastructure and smart terminals. At present, Huawei has about 195,000 employees, and its business covers more than 170 countries and regions, serving more than 3 billion people around the world.
Huawei is committed to bringing the digital world to everyone, every family, and every organization, and building a smart world where everything is connected: making ubiquitous connections an equal right for everyone, and the premise and foundation of a smart world.
Huawei's residential charging pile (FusionCharge AC AP07/22N-EU) made its global debut. This new product supports the use of solar energy to charge electric vehicles, which can be quickly installed indoors and outdoors, and can be quickly charged at any time.
AI energy management assistant – EMMA home green electricity all-around butler debuts, based on big data learning of weather and electricity consumption habits.
Accurately calculate and predict photovoltaic power generation and household power consumption, and automatically match the optimal mode to achieve "one key at hand, worry-free electricity consumption".
Registered capital: 40,441,131,820 RMB
Company website:http://www.huawei.com/cn
Jinlang

Company profile:
Jinlang Technology Co., Ltd. was established in 2005. Based on the new energy industry, the company is a high-tech enterprise specializing in the research and development, production, sales and service of string inverters for core equipment of photovoltaic power generation systems.
After more than ten years of development, it was successfully listed on the Shenzhen Stock Exchange on March 19, 2019. It is the first A-share listed company with string inverters as its main business, and the world's first third-party authoritative organization. PVEL's reliability test report for inverter companies.
Ginlang solis continues to innovate in intelligent photovoltaic solutions with intelligent string inverters as the core. This time, the German exhibition brings a full series of family products to the show.
Among them, S6-EH3P(5-10)K-H injects a new technical concept. It integrates 4 channels of MPPT input, which is suitable for multi-structure villa roofs. At the same time, the maximum string input current of 16A can be compatible with high-current components.
The UPS level switching is less than 10ms, keeping the key load uninterrupted, achieving true non-sensing switching, and adding the function of parallel generator. When off-grid, the generator can be used to supplement the battery energy, or the energy storage system can be used to supply power to the load at the same time .
Total market value: 51.076 billion RMB
Company website:www.ginlong.com
TBEA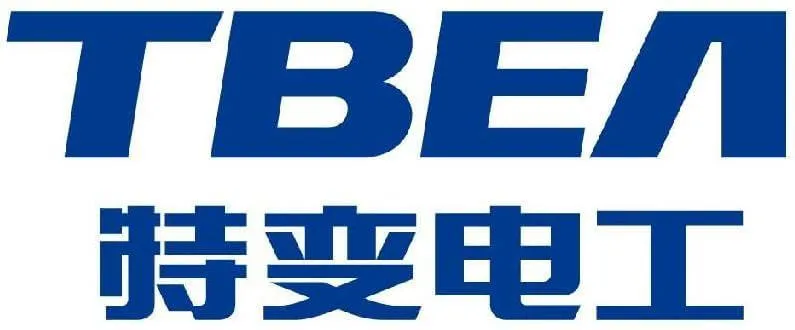 Company profile:
TBEA is a service provider that provides system solutions for the global energy industry in Top 10 solar energy storage battery manufacturers. It is a national high-tech enterprise and a large-scale energy equipment manufacturing enterprise in China. It consists of more than 20,000 employees and cultivates an energy-based foundation.
"Power transmission and transformation high-end manufacturing, new energy, new materials", one high and two new countries, three strategic emerging industries, and successfully built three listed companies: TBEA, Xinjiang Zhonghe, and Xinte Energy.
The business scope is the manufacture, sales, maintenance, installation and recycling of transformers, reactors, transformers, wires and cables and other electrical machinery and equipment; production and sales of mechanical equipment and electronic products;
TBEA New Energy as top 10 solar energy storage battery manufacturers made a grand debut with the latest 1500V inverter, STATCOM high-voltage static var generator, energy storage system and other multi-scenario system solutions, helping photovoltaic become one of the main energy sources in the world.
TBEA's new energy energy storage system solution is mainly based on modular and refined design. The BMS, PCS and EMS are comprehensively designed to achieve 3S efficient management, and multi-level linkage and PACK-level fire protection are used as safety guarantees.
Four-level thermal management design is carried out for the thermal analysis of cells, modules, battery clusters, and containers, providing a complete set of energy storage solutions that are safe, efficient and intelligent, further improving the friendliness of the power grid, and comprehensively improving the full life cycle benefits of the energy storage system.
Total market value: 71.861 billion RMB
Company website:/
GROWATT
Company profile:
Founded in 2011, Growatt is a new energy enterprise focusing on R&D and manufacturing of solar grid-connected, energy storage systems, smart charging piles and smart energy management solutions and become one of the Top 10 solar energy storage battery manufacturers.
Since its establishment, Growatt has always insisted on R&D investment and technological innovation. It has successively set up three R&D centers in Shenzhen, Huizhou and Xi'an, and dozens of R&D backbones with more than 10 years of inverter R&D experience have successfully led the team to occupy the technical high point. , control the core technology of new energy power generation.
More than 80 authorized patents have been obtained. At the end of 2020, Growatt Smart Industrial Park was officially completed and put into operation in Huizhou. The industrial park covers an area of 200,000 square meters and can provide 20GW of high-quality products to global users every year.
Growatt's reliable, sustainable and all-scenario smart energy solutions, the newly launched Battery Ready residential energy storage solution, industrial and commercial inverter MAX 100-125KTL3-X, and THOR series of smart charging piles, were unveiled simultaneously.
The energy storage preparation solutions include the single-phase MIN 2.5-6KTL-XH series and the three-phase MOD 3-10KTL3-XH series, which are characterized by their simple and elegant design that blends in with other home designs.
The MAX 100-125KTL3-X is a new generation of photovoltaic inverters designed for commercial and industrial applications, this new product creates many of the "highest" on the market: the highest power density and the highest single power rating, also the highest The string current is up to 16A, which is perfectly compatible with 600W+ high-power modules.
Growatt also exhibited the THOR series of intelligent charging piles, which include different models such as single-phase 3-7kW and three-phase 11-22kW. THOR series charging piles lead the innovation and change of the industry, combine the optical storage system with the charging piles, and provide customers with intelligent and clean charging solutions.
Registered capital: 30 million RMB
Company website: http://www.growatt.com
SOFAR
Company profile:
Shenzhen Sofar New Energy Co., Ltd. (hereinafter referred to as "SOFAR"), established in 2013, is a high-tech enterprise integrating independent research and development, production, sales and service.
Focus on new energy power equipment conversion and storage, smart energy research and development and management, energy data interconnection and operation and maintenance.
The core products cover 1-255KW photovoltaic inverters, 3-20KW energy storage inverters, high and low voltage batteries, charging piles and data center energy storage green power application solutions.
SOFAR New Energy, the Top 10 solar energy storage battery manufacturers, launched a new optical storage integrated machine SOFAR PowerAll. As soon as the new product was unveiled, KdiSolar signed a 150MW strategic agreement with the first flight.
In response to a series of problems such as capacity mismatch, time-consuming and labor-intensive installation, complex battery replacement, and difficulty in capacity expansion in residential energy storage systems, SOFAR PowerAll's "one-stop" residential energy storage system solution is both forward-looking and practicality.
At the same time, it is combined with the world's most powerful household energy storage inverter – Souhang New Energy HYD 20KTL-3PH, which can maximize the cost and benefit advantages.
Registered capital: 371.134021 million RMB
Company website:www.sofarsolar.com
AlphaESS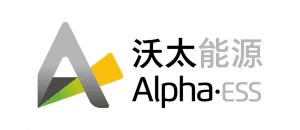 Company profile:
Founded in 2012, AlphaESS focuses on providing advanced distributed photovoltaic products, energy storage products and smart energy management solutions for households and industrial and commercial users.
The core members of AlphaESS are composed of composite technical teams in the fields of power technology research and development, energy storage equipment manufacturing, IT data services and new energy project development.
The company in Top 10 solar energy storage battery manufacturers aims to help users manage their own new energy generation, storage and electricity consumption, so as to achieve the purpose of reducing electricity consumption, reducing electricity costs and improving electricity safety.
AlphaESS has produced SMILE-B3/B3-PLUS, the preferred product for installing energy storage in photovoltaic households; it has won the iF and Red Dot Design Awards, and the star product SMILE5 household energy storage system with integrated solar energy storage;
SMILE-S6-HV, which can achieve 6kW full power output for backup power supply; SMILE-T10-HV, which supports more PV access; T30 small industrial and commercial energy storage system; one-to-one identification, intelligent charging piles that can be booked online, etc. .
Registered capital:  89,990,830 RMB
Company website: http://www.voltai-energy.com
Jinko
Company profile:
Founded on October 13, 2006, Jinko is a world-renowned and innovative solar technology company. The company strategically lays out the core links of the photovoltaic industry chain, focusing on the integrated R&D and manufacturing of photovoltaic products and the provision of clean energy overall solutions, and its sales have led the global mainstream photovoltaic market for many years.
At present, Jinko's products serve more than 3,000 customers in more than 160 countries and regions around the world, and have ranked first in global module shipments for many years. As of the first quarter of 2022, the cumulative module shipments have exceeded 100GW. The company is an industry opinion leader under the B20 and other international frameworks, and is also the first solar energy company to join the RE100 green initiative.
JinkoSolar released a full range of ESS energy storage products for the first time, including residential integrated energy storage systems, high-voltage and low-voltage stacked energy storage systems.
In addition to the all-in-one machine, JinkoSolar also unveiled a high-voltage/low-voltage stacked energy storage system, which can flexibly stack battery packs, and has built-in cell-level fire-proof and heat-dissipating materials to ensure extreme safety and reliability.
The split PACK also has a built-in heating panel, and the operating temperature can be as low as -30°C. The design life is optimized and upgraded, and a 10-year product warranty and electrical performance warranty are provided.
Total market value: 131.300 billion RMB
Company website:www.jinkosolar.com
JA Solar
Company profile:
Founded in 2005, JA Solar Technology Co., Ltd. is a photovoltaic power generation solution platform enterprise with an industrial chain covering silicon wafers, cells, modules and photovoltaic power plants.
JA Solar has 12 production bases around the world and 13 sales companies around the world, with product footprints in 135 countries and regions, which are widely used in ground photovoltaic power plants, industrial, commercial, and residential distributed photovoltaic systems.
JA Solar's newly developed residential energy storage system also attracted many audiences. The product adopts modular design, simple installation, flexible configuration, supports energy expansion and off-grid functions, and provides multi-scenario application solutions. It has the characteristics of wide application, high efficiency and safety.
The equipped JA Solar household photovoltaic system can realize the overall solution of photovoltaic + energy storage for household users. It can also be used as an emergency power source to maximize the stability of household energy while meeting the requirements for self-generation and self-use, saving electricity expenses for households.
The product will be officially launched on the market in the fourth quarter of this year, which also marks the beginning of JA Solar's official entry into the residential energy storage market.
Total market value: 151.014 billion RMB
Company website:www.jasolar.com
Trina
Company profile:
Trina was established on December 16, 1997. Trina Solar Co., Ltd. focuses on global sustainable development, and takes promoting photovoltaic grid parity and popularizing green energy as its mission. Leading the progress of the photovoltaic industry and benefiting all mankind with solar energy. Now is one of Top 10 solar energy storage battery manufacturers.
Up to now, the company's cumulative module shipments have exceeded 77 GW, ranking among the top 500 private enterprises in China. Trina Solar deploys the downstream ecological chain globally, providing customers with one-stop system integration solutions such as development, financing, design, construction, operation and maintenance. The company's global projects have accumulated more than 3 GW of grid connection.
At this European Intersolar, TRW Energy has launched a new energy storage battery cabinet, Elementa, which can increase battery life by 25%.
A flexible, safe and high-performance battery energy storage system. By using TRW's self-developed lithium iron phosphate cells, Elementa can increase battery life by up to 25% compared to traditional energy storage system products, and effectively save costs.
Total market value: 121.081 billion RMB
Company website:www.trinasolar.com/cn
For more information on solar energy storage systems, you can read Top 10 solar battery manufacturers and Top 5 pv inverter manufacturers, etc.