Top 10 Energy storage battery companies in China in 2021
The shipment of lithium energy storage battery is expected to reach 98.6GWh
In 2025, the shipment of lithium energy storage battery is expected to reach 98.6GWh in China. The Chinese government recently issued a guideline stating that it will transform new energy storage from initial commercialization to large-scale development by 2025. The installed capacity is expected to over 30 million kw, significantly improving the innovation capacity of new energy storage technology. By 2030, new energy storage will be fully marketized.
At the same time, China will actively support the diversified development of user-side energy storage. Encourage exploration of new scenarios for integrated development of energy storage for other end users, including distributed new energy, microgrid, big data center, 5G base station, charging facilities and industrial parks.
They will encourage the integrated use of decentralized energy storage facilities such as UPS, electric vehicles and user-side energy storage. China will rely on big data, cloud computing, artificial intelligence and block chain and make comprehensive innovations in combination with institutions and mechanisms to explore various business models such as smart energy and virtual power plants.
According to data, the shipment volume of lithium energy storage battey in China in 2020 was 12GWh, with a year-on-year growth of 56%. It is expected that the shipment volume of lithium energy storage batteries in China will reach 98.6GWh by 2025, an increase of 721% compared to 2020.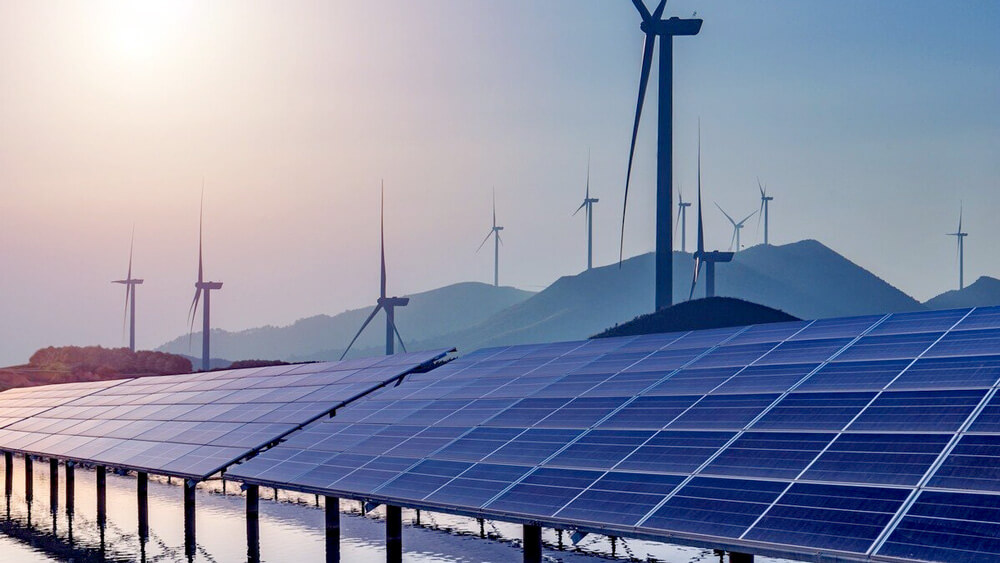 The main reasons for the increase:
1) Cost reduction and performance improvement of lithium energy storage battery. Lithium Battery Replacement Lead Acid is accelerating. The share of lithium battery in energy storage technology route will continue to improve in the next 10 years, become the absolute mainstream technology route.
2) Under the goal of carbon neutrality, the global energy mode will change from traditional coal energy to photovoltaic + energy storage. In terms of cost, the cost of photovoltaic + energy storage system will continue to decline, and the market share will be improved. In the next 10 years, it is expected to be lower than the cost of fossil energy, and the real affordable Internet access will be realized, so the market space is huge. The proportion of photovoltaic + lithium energy storage is expected to increase to 25% by 2030.
3) The development of 5G technology will bring a large number of new 5G base station construction, and the 5G base station will mainly use lithium battery, greatly increasing the share of the lithium battery of base station energy storage.
With the implementation of policies to support the development of new energy storage industry in China, leading lithium ion battery companies related to energy storage batteries will usher in huge development space and fully benefit from the rapid development of energy storage industry in the future.
Top 10 Energy storage battery companies in China
In addition to new energy vehicles, energy storage has become the next battlefield for lithium-ion battery manufacturers. According to incomplete statistics, there are more than 50 lithium energy storage battery enterprises in China at present, and almost all power battery enterprises have actions in the field of energy storage. The following is the top 10 energy storage battery companies in China(in no particular order) :
CATL


CATL laid out energy storage earlier, and has cooperated with many parties to build a complete energy storage industrial system.
In this field, CATL cooperated with Fujian Investment and Development Group and subsidiary companies of Power China to establish Jinjiang Mintou Power Storage Technology Co., LTD in 2018. Subsequently, CATL became a shareholder of Times Nebula, and established two joint ventures with State Grid Integrated Energy, and established joint ventures with Zhit and Koshida.
At the end of 2020, CATL became the third largest shareholder of Yongfu, a listed company in the field of energy storage, by investing 221 million RMB. This year, the two sides also set up a joint venture "Times Yongfu" to explore the "photovoltaic + energy storage" model.
On April 28 this year, CATL also announced that it would set up a joint venture with ATL, investing 14 billion RMB to develop household energy storage, electric two-wheeled vehicles and other fields.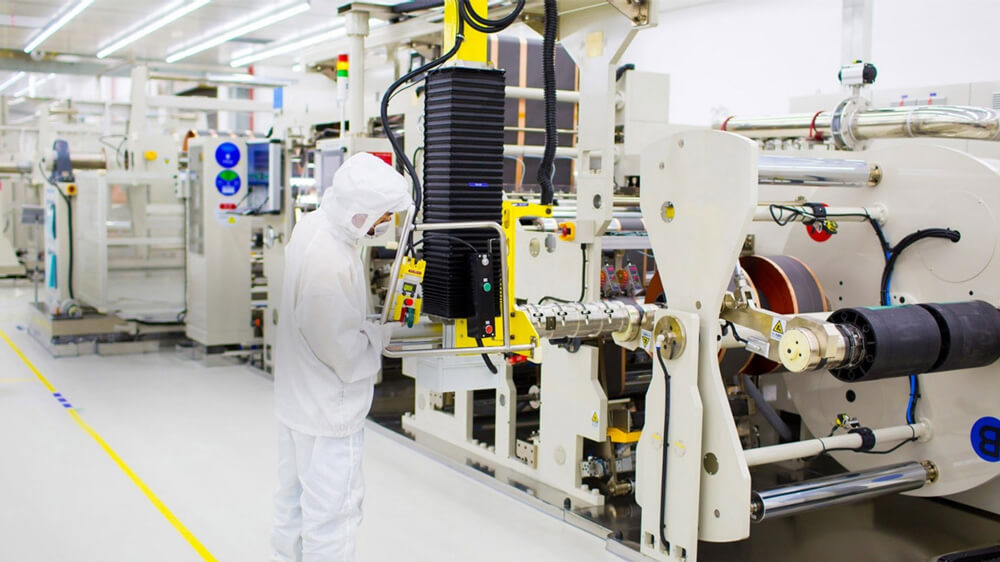 On June 3, The project of "Development and Application of 100MWH-class new lithium battery scale energy storage Technology" of CATL passed the acceptance of the Ministry of Industry and Information Technology of China. This project has conquered the core technology of super long cycle life and high safety energy storage special battery for 12000 times, reaching the project index of super long life and high safety.
According to the 2020 annual report of CATL, in the energy storage market, CATL realized the sales revenue of energy storage system of 1.943 billion RMB in 2020, with a year-on-year growth of 218.56%.
BYD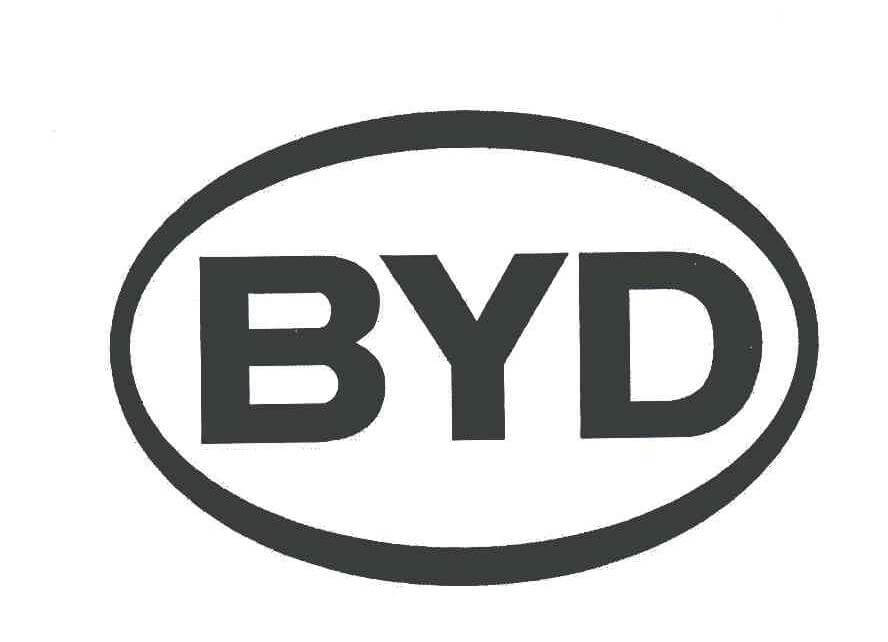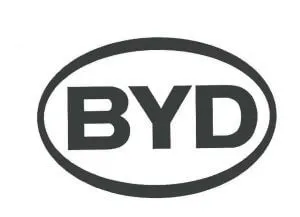 BYD is specialized in battery energy storage, micro power grid and other new energy research and development, production, sales and service for 13 years, all covered from home energy storage products, industrial and commercial energy storage system to the public level container system, scope of business involves more than 50 countries worldwide, more than 300 cities. So far, BYD's global total sales volume has exceeded 1.7GWh, and it has provided nearly 100 industrial-grade energy storage solutions to global partners, creating many no.1 in the world.
EVE

EVE has been planning the energy storage layout for a long time. EVE has successively launched a number of special energy storage cell products, which are applied in the fields of thermal power combined frequency modulation, centralized energy storage on the grid side, and user side energy storage power station. In different application scenarios, EVE can achieve good cost performance and safety performance.
At present, EVE has layout in communication energy storage, electric energy storage, landscape energy storage, distributed energy system and other fields. Data show that in 2020, the electrochemical energy storage capacity of EVE exceeding 300MWh, ranking fourth in China.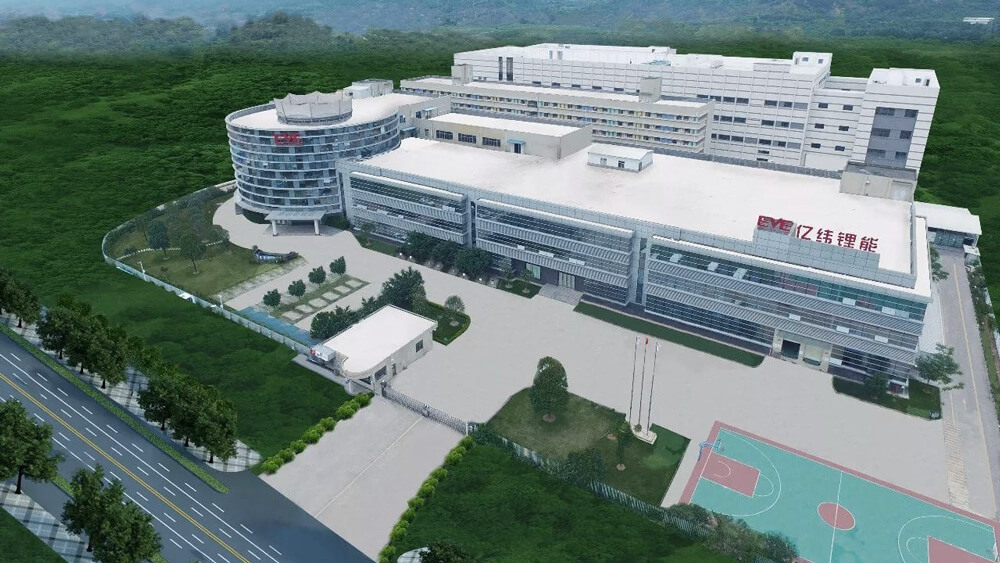 Previously, EVE won the bidding of China Mobile 2020 Communication credit lithium iron phosphate battery product centralized procurement project; Participate in energy storage system company Votai Energy, and supply energy storage cells; Supply Huawei 3GWh energy storage capacity will be put into production and start delivery this year.
This year, EVE and Linyang Energy set up a joint venture, in which EVE invested 65 million RMB, accounting for 65% of the joint venture.
Pylon
Pylon technology is the first listed lithium electric energy storage enterprise in China. The company adheres to the route of lithium iron phosphate pouch battery.Energy storage business includes international business mainly focusing on household energy storage and communication energy storage backup business backed by ZTE system. The proportion of household energy storage business is increasing year by year, accounting for more than 80% in 2020.
By the end of 2020, the company has formed an annual production capacity of 1GWh cell and 1.15GWh battery system. In 2019, the company started to expand the 0.5GWh cell production line, which is expected to reach production in 2021. In addition, additional capacity of 4GWh lithium ion cell and 5GWh lithium battery system is planned.
GOTION high-tech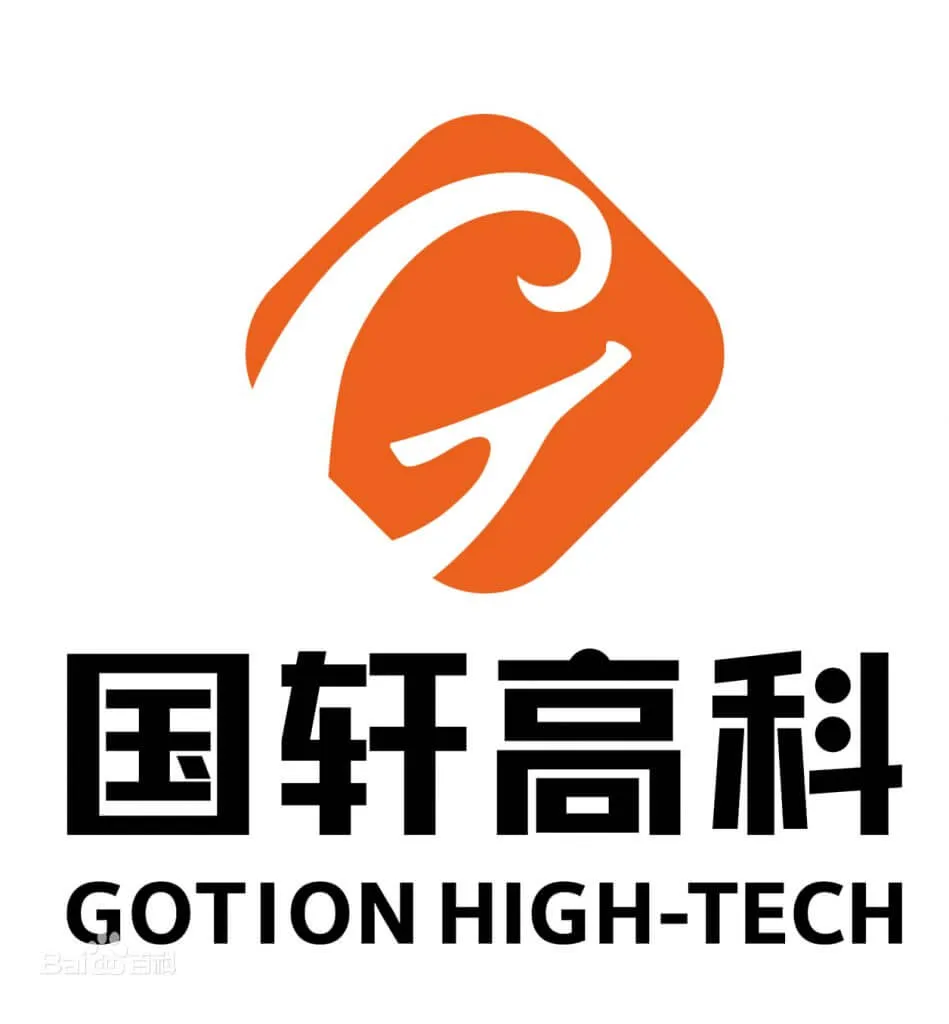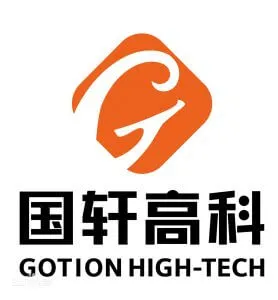 The three directions of the energy storage business of GOTION high-tech large energy storage power station system, small household energy storage system and backup power supply. The main products are container-type energy storage system, 48V communication base station series power supply, 5KWH/10KWH household energy storage power supply, etc. Energy storage market is one of the key areas for the company to expand in the future. At present, the company has reached cooperation with Huawei, China Tower, State Grid, China Power Investment and other enterprises.
Zhongtian technology
Zhongtian Technology has established a double chain of "photovoltaic industry" and "energy storage Industry", in which the energy storage field is mainly based on large-scale energy storage market, and the backup power supply market is developing worldwide. In the field of energy storage system, Zhongtian technology take large-scale energy storage system technology as their core competitiveness, and undertook a number of major projects, a total of more than 500 MWh.
Besides, they have successively won the bidding of a number of power grid side, power generation side, user side energy storage system and EPC general contract projects, such as Hunan Longshan Dalingshan, with the installed capacity exceeding 103MWh. In terms of backup power supply, ZTT centralized supplies supporting backup power system for 5G base station. In 2020, ZTT won the first prize in China Mobile phosphoric acid battery centralized procurement. In addition, several provincial and municipal bidding projects of iron tower were won, and the total annual winning exceeded 800MWh.
Sunwoda
In 2020, the total installed capacity of energy storage exceeded 800MWh, and the operating income of energy storage management business reached 180 million RMB. The business of electric energy storage, household storage and network energy all showed a rising trend. In the field of power energy storage, Sunwoda has participated in the 2MWh project of offshore wind power in China, the 2.45MWh Energy Storage project of Southeast Asia and the 1.2MWH Project of North America Commercial Crystal Technology In Africa, etc. It has also undertaken the smart grid major project of "Multi-energy Complementary Integrated And Optimized Distributed Energy System Demonstration".
Great power energy

At present, Great power energy has carried out a comprehensive layout of small household storage, large energy storage (power generation side, power grid side, user side energy storage) and communication base station standby power storage. Revenue from Great power's energy storage products nearly doubled in the first quarter of this year. Its energy storage customers in China include wecO, Guriwatt, etc., and large container energy storage customers include China Southern Power Grid, Sunshine Power Supply, Trina Solar Energy, etc.
Great power energy has the top three shares in telecom energy storage in China, and officially entered zte's lithium battery supply chain for wireless communication systems in August last year. In terms of photovoltaic energy storage, the installed capacity of Great power energy has exceeded 30MWh in 2020, and is expected to exceed 100MWh this year. In the next 1-2 years, Great power energy will enter the stage of rapid development. The cooperative company operation with Trina Solar energy will be carried out as scheduled, and the first production line is expected to be put into mass production in the first quarter.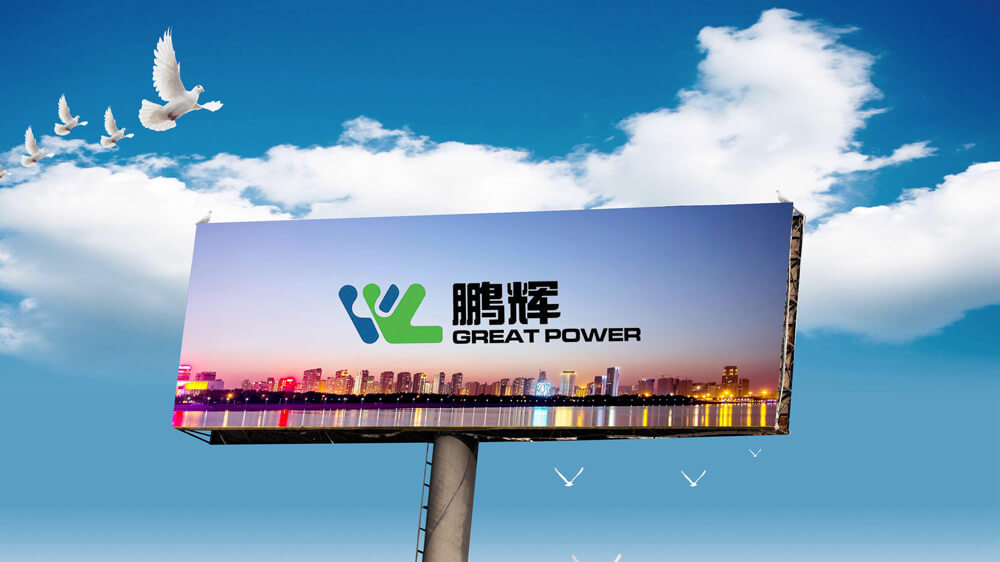 In July, Pengli Tongsheng, a subsidiary controlled by Great power energy, signed a framework cooperation agreement with Huadian Heavy Industry. The two parties will cooperate on low-voltage distribution equipment, energy storage system and battery equipment business within the scope of domestic and foreign power industry.
Narada Power


Since 2011, Narada Power has actively explored and expanded the global energy storage market. Currently, narada power has the ability to provide solutions for the whole life cycle of energy storage system from r&d, design, manufacturing, integration, operation and maintenance, service and recovery. Its business covers more than 40 countries and regions around the world, with a total installed capacity of nearly 2GWh. In the power generation, transmission, distribution, transformation, use and other links have accumulated a wealth of project application experience.
Envision Energy
Envision Energy is the world's leading intelligent wind power and intelligent energy storage system technology company, and has created a number of no.1 in China's wind power market. In 2020, Envision Energy won the no.1 in the central enterprise wind power bidding project. Envision Energy's smart energy storage system has full stack technology capabilities and solutions, and energy storage cells are derived from Vision AESC battery business. As of January 2021, vision Energy Storage orders in hand have exceeded 800MW.
CALB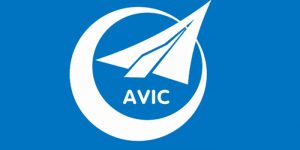 In the field of energy storage battery, although the market share of CALB is not large, but the first megawatt level energy storage power station in China, the highest altitude energy storage power station and the largest single energy storage power station on the grid side are all constructed by CALB. State Grid and China Southern Power Grid are solid customers of CALB.
According to the introduction of CALB, due to insufficient capacity, energy storage business with relatively low profit has not been developed in a large scale, but only through the construction of part of the high technology projects to complete the technical reserve and team building. After the production capacity is increased, efforts will be intensified to expand energy storage business.
Cospower New ENERGY
Cospower New ENERGY is a communication energy storage lithium battery manufacturer, specializing in the development, production and sales of lithium ion battery high-tech enterprises. At the end of 2019, Cospower New ENERGY team undertook all the energy storage business of COSLIGHT International Group Technology by means of MBO.
On December 8th last year, Cospower signed a contract with Changde Economic Development Zone and Changde Caixin Finance for the 6GWh communication energy storage battery production base project. After the completion of the first phase of the project, the annual production capacity of 1.5GWh can be realized.
Cospower has an annual production capacity of 8GWh in three plants in Harbin and 0.5GWh in Shenzhen. In addition, COSLIGHT has a production base under construction with a planned annual production capacity of 6GWh.
Topband
In 2006, Topband set up the lithium battery Division, which has built a production base of more than 70,000 square meters in Huizhou, and has one-stop production capacity of lithium batteries including cell, BMS and Pack. The company's overseas business is mainly household energy storage, domestic mainly involved in communication and power energy storage. In the field of communication energy storage, China Mobile has accumulated two leading enterprises, China Tower.