Top 10 energy storage liquid cooling companies in China
1.The Comprehensive situation of China's liquid cooling technology layout
The scale and energy density of energy storage systems are increasing day by day, and the advantages of liquid cooling technology are prominent. Driven by the "dual carbon background + policy", the energy storage market has risen rapidly. At the same time, energy storage safety accidents are not uncommon. According to rough statistics, up to now, there have been more than 50 energy storage system fire accidents worldwide.
The safety of energy storage has increasingly become the top priority of the entire industry and even the whole society. Among them, the thermal runaway problem of lithium-ion batteries seriously affects the efficiency and safety of energy storage systems. Therefore, the precise control of battery temperature is an important means to further improve the safety of the energy storage system and enhance the efficiency and life of the energy storage system.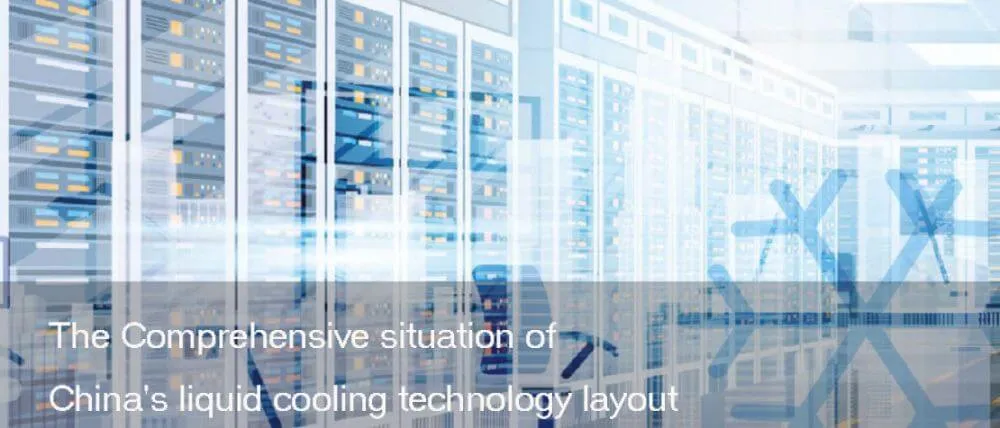 At present, the temperature management in the energy storage field accounts for a relatively high proportion of air-cooled heat dissipation. Its structure is simple and the cost is low, and the heat generated by the cell is directly brought to the outside through the fan, but it also has disadvantages such as low heat transfer coefficient, slow cooling speed, and the need for a large area of heat dissipation channels.
Based on this, liquid cooling technology has attracted more and more attention from the industry due to its advantages of high thermal conductivity, more uniform heat dissipation, lower energy consumption, and less floor space. According to the data, companies such as CATL, BYD, Envision, SUNGROW, HYPER STRONG, CHINT, and COLU have all launched liquid-cooling products, making efforts in the field of liquid-cooling technology. In this article, we will introduce more details about the Top 10 energy storage liquid cooling companies in China.
2.Top 10 energy storage liquid cooling companies in China
CATL

Company profile:
CATL was founded in 2011, headquartered in Ningde, Fujian province, with branches in Munich, Beijing, Shanghai, Jiangsu and Qinghai respectively. Through years of operation, the company has built a leading r&d and manufacturing base of power battery and energy storage system in China, with core technologies of the whole industry chain of materials, cells, battery systems and battery recovery. It is committed to providing solutions for global green energy application and energy storage through advanced battery technology.
The company has established in-depth cooperation with Germany, the United States and other international top automobile manufacturers and many well-known Chinese automobile manufacturers, research and development and production of pure electric vehicles, hybrid electric vehicle power battery system for global customers, continue to provide clean, safe green energy for the society.
Liquid cooling technology layout:
Based on the long life cell technology and liquid-cooled CTP electric box technology, CATL rolled out EnerOne, an outdoor system product. The product includes cells, modules, electrical cabinets and systems. It was certified by TUV SÜD in September 2020. The certification scope covers the requirements of European and North American standards, laying a good foundation for it to further penetrate into international markets such as Europe and North America.
The outdoor liquid cooling product, which was promoted in early 2021, has now achieved mass delivery. In addition, the company has also launched EnerC, an outdoor prefabricated cabin system, which has significant advantages in terms of safety, land-based projection energy density, charging and discharging efficiency, and long-term reliability, and has taken the lead in realizing project promotion and implementation overseas.
Total market value:  1.030819 trillion RMB
Company website:  https://www.catl.com/
BYD
Company profile:
BYD is a high-tech enterprise dedicated to "using technological innovation to satisfy people's yearning for a better life". BYD was established in February 1995. After more than 20 years of rapid development, BYD has established more than 30 industrial parks around the world, realizing its strategic layout on six continents.
BYD's business layout covers electronics, automobiles, new energy and rail transportation, and plays a pivotal role in these fields. From energy acquisition, storage, to application, it builds a comprehensive zero-emission new energy solution.
BYD is a listed company in Hong Kong and Shenzhen, with both turnover and total market value exceeding RMB 100 billion. From January to February, BYD's installed vehicle volume reached 6.4GWh, a year-on-year increase of 256.8%, ranking third with a market share of 11.9%.
According to data released by the China Automotive Power Battery Industry Innovation Alliance, from January to February, the total installed capacity of power batteries in China was 29.9GWh, a year-on-year increase of 109.7%. Among them, BYD (6.29GWh) has a market share of 21.07% in China.
Total market value:  653.930 billion RMB
Company website:  http://www.byd.com/cn/index.html
Liquid cooling technology layout:
On January 10, 2022, BYD was awarded the world's first GB/T36276 certification certificate issued by GC for lithium-ion battery for electric energy storage with liquid cooling technology. Byd became the first "Grand Slam" energy storage enterprise in the world that all the products of liquid cooling energy storage technology (battery, BMS, Power Conversion System) meet the national standard requirements.
In the 2-hour initial energy charge-discharge test of the liquid-cooled battery module with rated power, the maximum real-time temperature range of the battery is less than 3℃. After charging and discharging at rated power for 2 hours for 500 times, the energy retention rate and energy efficiency were 95.9% and 96.1%, respectively. In the 2-hour initial energy charge and discharge test of the liquid-cooled battery cluster at rated power, the maximum real-time temperature range of a single battery does not exceed 4 ℃, which effectively reduces the safety risk of the battery cluster/system during transportation, storage, and maintenance.
Envision
Company profile:
Envision's business covers the design and manufacture of intelligent wind turbines, intelligent wind field software business, intelligent remote diagnosis and technical services, integrated project management services, asset management services, energy investment services, etc. As a global intelligent enterprise, Envision has successively completed the global strategic layout in Silkburg, Denmark, Chicago, Osaka, Japan, Shanghai, Beijing, Wuxi and other places in China.
Envision is the world's first low-wind blower, creating a blue ocean of wind power development in low-wind speed regions around the world. The North American Business Development Center in Chicago successfully implemented the acquisition of the first overseas wind power project by a Chinese power company. Envision's industry-first smart wind farm software service platform helps operators significantly reduce operating costs and improve the quality of asset return.
Registered capital:  165 million USD
Company website:  http://www.envision-group.com
Liquid cooling technology layout:
In October last year, Envision released a new intelligent liquid cooling energy storage product, introducing mature liquid cooling and heat management technology in the power vehicle industry, and accurately controlling the temperature difference between modules within 3℃. Data show that compared with ordinary air-cooled products, the liquid-cooled energy storage product can improve battery life by 20%, reduce energy consumption by more than 20% and save floor area by more than 50%.
SUNGROW

Company profile:
SUNGROW is a national key high-tech enterprise focusing on the research and development, production, sales and service of new energy power equipment such as solar energy, wind energy, energy storage, hydrogen energy, and electric vehicles. The main products are photovoltaic inverters, wind power converters, energy storage systems, water surface photovoltaic systems, new energy vehicle drive systems, charging equipment, renewable energy hydrogen production systems, smart energy operation and maintenance services, etc., and are committed to providing world-class services, clean energy full life cycle solutions. The company's core product photovoltaic inverter has passed the certification and testing of many international authoritative certification agencies such as TÜV, CSA, SGS, etc., and has been sold in batches to more than 150 countries and regions around the world.
Total market value:  106.787 billion RMB
Company website:  www.sungrowpower.com
Liquid cooling technology layout:
In October 2021, SUNGROW released its latest liquid-cooled energy storage system at Intersolar Europe 2021. While continuing the liquid cooling for better temperature uniformity and lower power consumption, a innovative move has been made with a built-in "cluster-level manager". On the one hand, this measure solves the problem of the "buckets effect" of batteries, and on the other hand, it supports the mixed use of new and old batteries, reduces the cost of energy storage supplementation, further reduces LCOS, and better meets the market's higher demand for energy storage safety. Compared with air cooling, liquid cooling significantly reduces system auxiliary losses and ensures longer battery life. Its intelligent temperature control system can achieve a maximum battery temperature difference of 3 degrees Celsius.
HYPER STRONG

Company profile:
Founded in November 2011, HYPER STRONG is a leading energy storage system integrator and integrated service provider in China, providing one-stop overall solutions for energy storage power station development, design, integration and operation. It has a leading CNAS certified battery and battery system test laboratory in China. Headquartered in Haidian District, Beijing, the company has subsidiaries and joint ventures in Fangshan, Wuhan, Xiangyang, Guangzhou, Jinan, Zibo and other places.
The energy management system of the company has independent intellectual property rights, battery management system and evaluation system for power battery, and thermal management simulation technology, the cloud data analysis and AI core technologies such as artificial intelligence, improve the system security through advanced technologies, extend battery life, reduce the system maintenance cost, improve the efficiency of energy utilization, to ensure that the energy storage power station assets value.
Up to now, the company is the market leader in energy storage FM field. The company's business is all over the world, and it is a global strategic partner of Schneider. At present, its products have been exported to Japan, South Korea, the United States, Europe and other places, further enhancing the influence of the international energy storage market. At present, the company's energy storage products have been widely used in power grid side, power generation side, user side and overseas market, the overall application scale is more than 2GWh.
Registered capital:  133,297,611 million RMB
Company website:  http://www.hyperstrong.com.cn
Liquid cooling technology layout:
In April last year, HyperL1 liquid-cooled energy storage system was launched by HYPER STRONG. Compared with air-cooled system, its energy density increases by 80%, life increases by 20%, and auxiliary power consumption decreases by 20%. Maximum system temperature ≤35℃, temperature difference ≤3℃.
IP67 double-layer flame retardant explosion-proof design, effectively inhibit thermal runaway. Standardized design, modular system design, easy to transport, installation and site maintenance. Intelligent monitoring operation and maintenance, remote real-time monitoring and fault warning on HyperBMCloud battery management cloud platform to ensure stable and reliable operation of the system.
CHINT
Company profile:
CHINT, founded in 2009 with a registered capital of 9.38 billion yuan, is a clean energy solution provider integrating development, construction, operation and service under CHINT Group. It is committed to the investment and construction of photovoltaic power station, energy storage, electricity sales, microgrid, multi-energy complementary and other comprehensive energy fields.
In China, CHINT innovatively explores the construction mode of photovoltaic power stations, and has the construction experience of large and medium-sized ground power stations, industrial and commercial distributed rooftop PHOTOVOLTAIC power stations, agricultural light/sand light/fishing light/grazing light and other "PHOTOVOLTAIC +" power stations.  Globally, CHINT actively participates in the belt and Road Initiative and carries out photovoltaic power station construction and EPC services in Thailand, Spain, the United States, Bulgaria, Turkey, India, Romania, South Africa, South Korea, Japan, the Netherlands, Vietnam and Egypt, enabling the world to share green energy.
CHINT is also committed to providing customers with comprehensive energy solutions, and developing investment and construction in energy storage, electricity sales, micro-grid, multi-energy complementarity and other comprehensive energy fields. Comprehensive urban energy service projects such as combined heat and power generation, biomass and gas combined power generation, energy storage, and hydrogen energy will be implemented. The company has practical operation experience in Haining thermal power project, Shanxi Gaoping biomass project, Anhui and Hubei intelligent distribution network pilot project and several megawatt level energy storage projects.
Registered capital:  9.38 billion RMB
Company website:  https://energy.chint.com/
Liquid cooling technology layout:
Last year, CHINT released A new product named 'TELOGY Taiji Hump 1500V liquid cooled energy storage system'. This system mainly aims at power side application scenarios, integrates 1500V PCS and core equipment such as boost transformer, and integrates the liquid-cooled battery system of partners. It is suitable for different application scenarios such as new energy integration, frequency modulation and peak adjustment. It is highly integrated, safe and reliable, cost-effective, intelligent and friendly.
COLU
Company profile:
As an international comprehensive energy service provider controlled by SHENZHEN CAPITAL HOLDINGS, a subsidiary of State-owned Assets Supervision and Administration Commission of the People's Covernment of Shenzhen Municipal, COLU provides core technologies and system solutions in the fields of smart grid, energy storage, new energy vehicle charging and operation, and integrated energy services.
COLU is a leading enterprise in smart meters, a leader in electrochemical energy storage, a pioneer in electric Internet of Things devices, and a practitioner in the electric vehicle operation ecosystem. It provides comprehensive energy solutions for hundreds of countries and regions around the world.
Total market value:  5.647 billion RMB
Company website:  https://www.szclou.com/
Liquid cooling technology layout:
COLU's integrated liquid-cooled energy storage system E30 adopts liquid-cooled cooling technology, no aisle design, supports DC1500V voltage platform, and has flexible access. Modular design, high degree of integration, factory integrated production and delivery, suitable for GWh project networking. 2.5MWH 1CP downward compatible, meet the requirements of multiple parallel layout, small footprint, can match a variety of PCS power. System support rapid deployment, rapid networking, engineering friendly system and turnkey project. It is suitable for fire storage combined frequency modulation, new energy supporting, power grid side, user side, independent energy storage and other fields.
GOALAND
Company profile:
Established in 2001, GOALAND was listed on the Growth Enterprise Board of the Shenzhen Stock Exchange in February 2016. GOALAND shares will be the world's leading, seal, the material, the heat conduction medium, heat transfer fluid connection, automatic control, intelligent diagnosis and management of energy efficiency technology integration in the overall solution, enable all users maximum use of energy and resources, safeguard equipment lowest energy consumption and the optimum temperature, high performance device set of energy efficiency, security and stability.
The company focuses on power electronics thermal management, new energy vehicle thermal management, information and communication thermal management, special industry thermal management and comprehensive energy efficiency management. For renewable energy power generation, DC power transmission, flexible DC power transmission, flexible AC power transmission and transformation, new energy vehicles, information and communication, edge computing, rail transportation, oil and gas transportation, steel and chemical industry, medical, ship and other application scenarios escort.
The company provides supporting matched products, technologies and services for well-known Chinese and global enterprises such as CHINA POWER, CHINA SOUTHERN POWER GRID, CHINA XD ELECTRIC, PURUI, XUJI Group, NARI GROUP, Envision, CRRC, ABB, Siemens, GE, etc. And it has established a stable cooperative relationship with it, and its products have been operating stably in more than 30 countries or regions on six continents around the world.
Total market value:  2.516 billion RMB
Company website:  www.goaland.com.cn
Liquid cooling technology layout:
For the moment, GOALAND has been continuously investing in research and development in thermal management technology of energy storage batteries, and has accumulated technical reserves and solutions based on lithium battery single cabinet energy storage liquid cooling products, large energy storage power station liquid cooling system, prefabricated tank energy storage liquid cooling products, etc.
Tongfei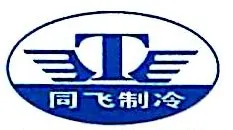 Company profile:
Founded in 2001, Tongfei is a listed company in Shenzhen Stock Exchange. The company focuses on industrial temperature control technology innovation and professional development, is the Chinese leading industrial temperature control integrated solution provider. Tongfei's products cover liquid cooling, air cooling and other multi-scene industrial temperature control solutions, providing professional temperature control products for energy storage system, intelligent manufacturing equipment, semiconductor equipment, power transmission and transformation, electric transmission, new energy power generation, hydrogen energy, new energy vehicles and other fields, and constantly expanding the road of industrial development.
The company has four major products: liquid constant temperature equipment, electric box constant temperature device, pure water cooling unit and special heat exchanger. The market throughout the country and Europe, Southeast Asia, North America, etc., has become a number of Chinese and global well-known enterprises strategic partners.
Total market value:  3.827 billion RMB
Company website:  http://www.tfzl.com
Liquid cooling technology layout:
At present, the temperature control accuracy of Tongfei's high-precision products can reach ±0.1℃. In terms of technical reserve, the temperature control accuracy of the company's products can be up to ±0.02℃. Tongfei's existing customers include SUNGROW, COLU, Narada, Trinasolar, and the energy storage business is currently in rapid growth phase.
Aits
Company profile:
Founded in June 2021, Aits was split from Aotecar. It is an innovative startup company specializing in independent battery thermal management BTMS liquid cooling business. Only 6 months after its establishment, the company has become the world's leading supplier of energy storage battery liquid cooling systems, and has begun to provide energy storage liquid cooling systems to many industry giants in batches. Europe and Australia have established after-sales service agencies,
Registered capital:  15.2941 million RMB
Liquid cooling technology layout:
The energy storage liquid cooling products of Aits have formed platform advantages such as cooling capacity of 3KW, 5KW, 8KW, 9.5KW, 15KW/25KW, and heating capacity of 6KW and 12KW. Cooling and heating needs with energy storage batteries. Compared with air-cooled products, liquid-cooled products have many advantages in terms of power consumption, battery temperature uniformity, preventing overheating, and ensuring cold start.
Therefore, the products have been widely used in energy storage scenarios such as power station side, industrial and commercial side. Aits has formed its own standardized electrical, installation and fluid medium interfaces, as well as its own series of products, which can meet application scenarios such as various cooling capacity, power supply systems in different regions of the world, and various installation methods.
The above is a detailed introduction of the Top 10 energy storage liquid cooling companies in China. You may also be interested in other aspects of the energy storage industry, such as home energy storage. If you want to know more about manufacturers of home energy storage power wall, you can refer to Top 10 powerwall manufacturers for home energy storage.