Top 10 lithium boat battery manufacturers in USA in 2023
Electric boats have many benefits, including zero pollution, safety, low running costs, and environmental conservation. Batteries for electric ships must adhere to strict standards for cost, cycle life, and discharge rate.
As the best rechargeable batteries, lithium batteries will replace conventional lead-acid batteries in the shipbuilding industry due to their small size, light weight, lack of pollution, reliable power supply, high efficiency, and long service life. Therefore, lithium boat battery manufactureres have a sizable market future.

Top 10 lithium boat battery manufacturers in USA are: Relion battery, Battle born batteries, Discover battery, Lithionics battery, Lithium pros, Chargex, Dragonfly energy, A123 systems, Lithium werks, Xalt energy
Top 10 lithium boat battery manufacturers in USA in 2023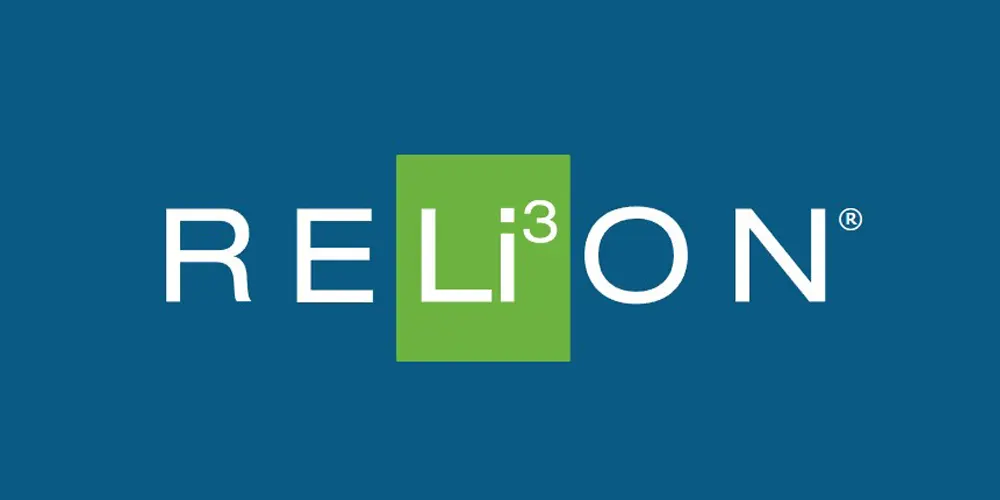 | | |
| --- | --- |
| Established date | 2014 |
| Global headquarters | Clermont, FL |
| Company website | relionbattery.com |
Relion battery is a leading lithium boat battery manufacturers in Clermont, dedicated to providing high performance energy solutions for yacht and caravan owners. Relion has one of the largest ranges of lifepo4 products, offering 12V, 24V and 48V batteries to power a range of applications including recreational vehicles, boats, electric vehicles, solar solutions.
Partners: Nautique boat company, Malibu boats, MasterCraft boat company, Bryant boats
On January 25, 2023, Relion battery announced the launch of its enhanced RB100-HP lithium battery, a group 31 12V, 100Ah deep cycle lithium-ion battery designed for starting and cycling in marine and RV applications.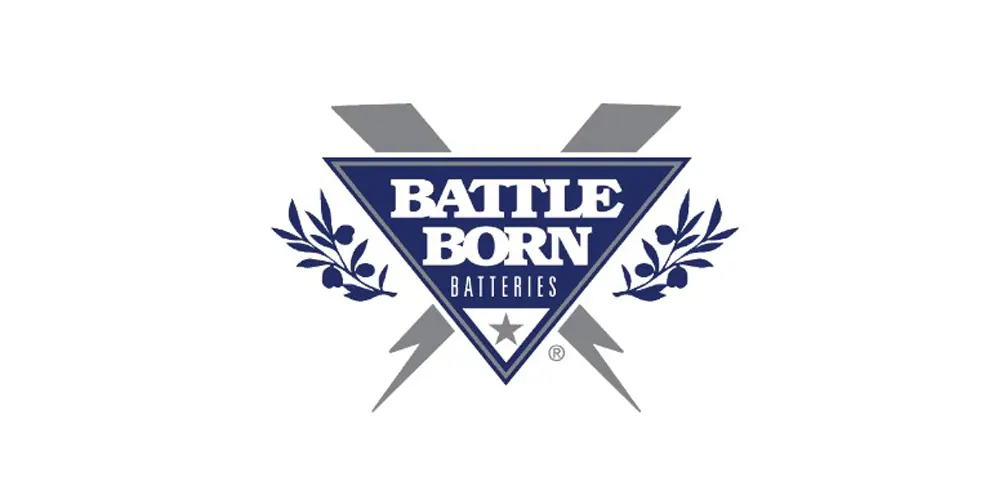 | | |
| --- | --- |
| Established date | 2014 |
| Global headquarters | Clermont, FL |
| Company website | battlebornbatteries.com |
Battle born batteries is one of the fastest growing and industry leading lithium baot battery  manufacturers in the USA. Battle born batteries provides sustainable, safe, high-performance battery storage solutions for RVs, boats, off-grid living and other applications through oems.
Partners: Tiffin motorhomes, Vanleigh rv, Entegra coach, Grand design RV, Forest river
On February 15, 2023,Battle born batteries announced its new dragonfly intelligence™ product line, bringing a new level of reliability, safety and innovation to the marine industry, making ABYC (American Boat and Yacht Council) compliant lithium power systems possible.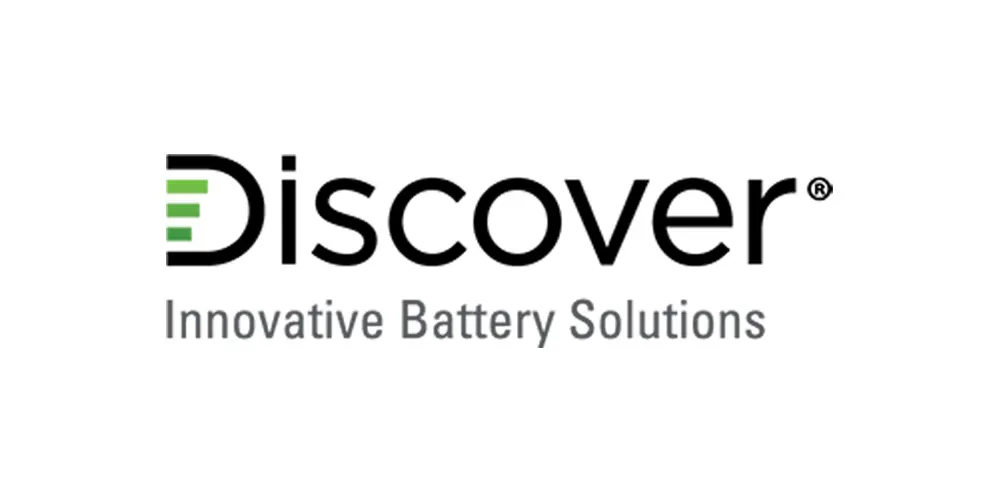 | | |
| --- | --- |
| Established date | 1949 |
| Global headquarters | Vancouver, WA |
| Company website | www.discoverbattery.com |
Discover battery is an industry leader in the design, manufacture and distribution of cutting-edge battery technologies for the transportation, power and energy storage industries. Discover battery's global distribution center is able to sell products all over the world.
Operating multiple manufacturing plants, Discover battery also produces batteries for a range of applications including renewable energy, commercial, telecommunications systems, mobile and UPS/emergency lighting.
Partners: Viking yachts, Saber yachts, Hinckley yachts, Back cove yachts
On February 6, 2023, Discovery battery launched a new lithium iron phosphate battery system with a nominal voltage of 51.2V and a capacity of 100Ah. Up to six 5.12 kWh battery modules can be stacked in a single enclosure, and up to four enclosures can be connected in parallel for a total capacity of 120 kWh.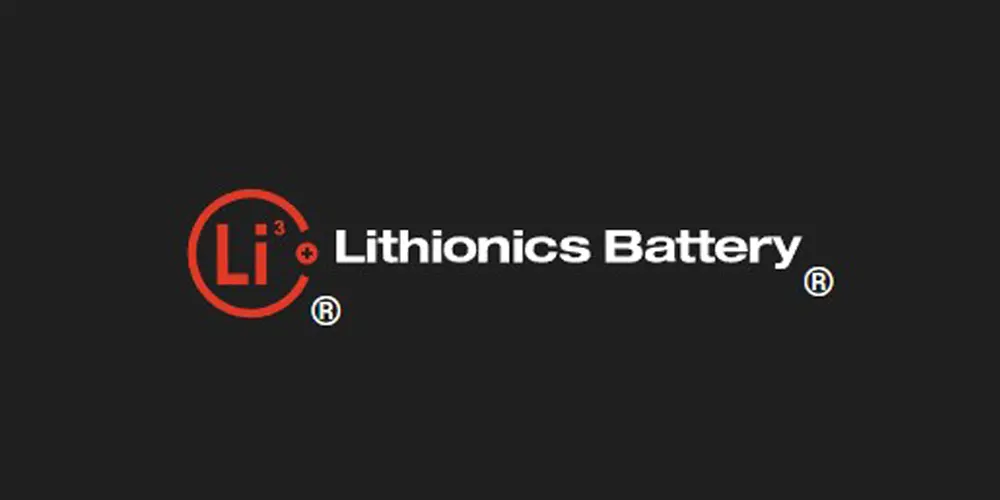 | | |
| --- | --- |
| Established date | 2005 |
| Global headquarters | Clearwater, FL |
| Company website | lithionicsbattery.com |
Lithionics battery was founded in 2010 and is headquartered in Clearwater, Florida. Lithionics battery operates a modern factory using a proprietary battery management system called NeverDie® technology.
The company offers a wide range of standard and custom-designed battery configurations that provide "household power" and support the internal electrical functions and equipment of a wide variety of outdoor products used in the marine and recreational vehicle markets.
Partners: Chris craft, Yellowfin yachts, Regal boats, Intrepid powerboats
March 27, 2023 Winnebago industries, inc. announced that it has entered into a definitive agreement to acquire Lithionics battery, a supplier focused on lithium-ion batteries. The addition of Lithionics will provide Winnebago industries with enhanced technology and engineering capabilities to provide consumers with more differentiated products and innovative electrical solutions, as well as strategic sourcing advantages.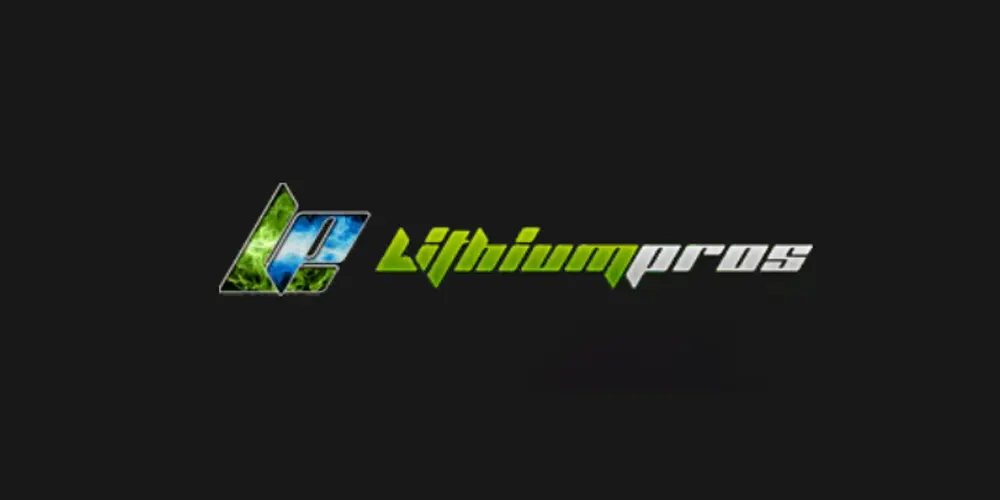 | | |
| --- | --- |
| Established date | 2011 |
| Global headquarters | St. Petersburg, FL |
| Company website | lithiumpros.com |
Lithium pros are focused on delivering the highest performance and ultra-light lithium-ion batteries for boats. Kayak batteries are the main products of Lithium pros. At the same time, lithium battery packs can also be customized according to customer needs. The company has set up a testing laboratory internally and hired external professional lithium battery research experts to strive to develop excellent lithium batteries.
Partners: Skater powerboats, DCB performance Boats, Nordic boats USA
On March 22, 2023 , Lithium pros launched the newest member of the Trolling Motor (TM) Li-ion battery family. It is a kind of 12v lithium battery. Lithium Pros' trolling motor range of batteries are designed for trolling motors and other deep cycle marine applications.
The TM24100 lithium-ion trolling battery is designed to power 12V trolling motors, 12V marine electronics, electric motors, propulsion, and other forms of energy storage.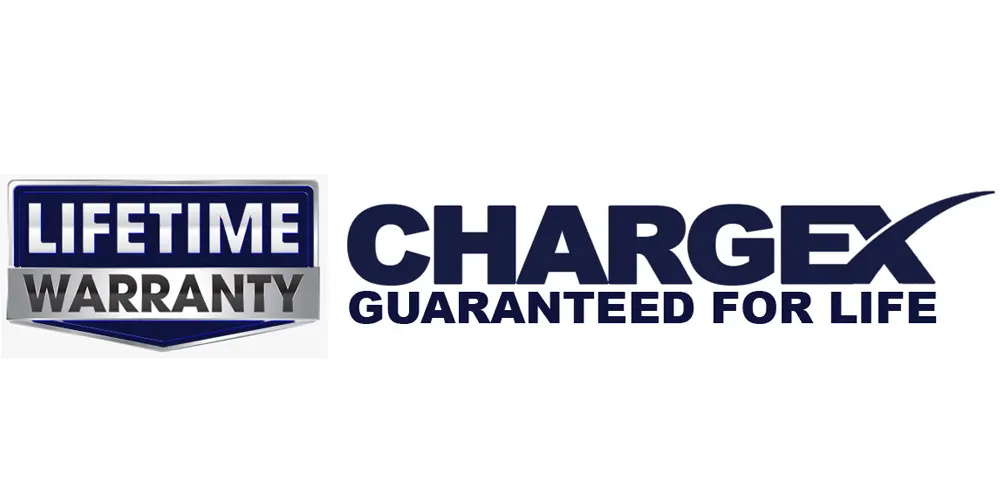 | | |
| --- | --- |
| Established date | 2013 |
| Global headquarters | Miami, Florida |
| Company website | www.lithiumion-batteries.com |
Chargex lithium battery engineers have over 25 years of lifepo4 battery manufacturing experience. From 2010 to present, Chargex's engineering team has developed the world's first plug-and-play replaceable Li-ion battery, which is now the global industry standard. Over the past decade, Chargex have developed and produced highly customized specialty lithium batteries for applications ranging from satellites and submarines to aerospace and naval military applications.
Partners: Formula boats, Prestige yachts, Jupiter marine international, Outerlimits powerboats
Awarded the U.S. Navy Surface Warfare Program in 2022 to provide mass customization solutions for all 12 active aircraft carriers.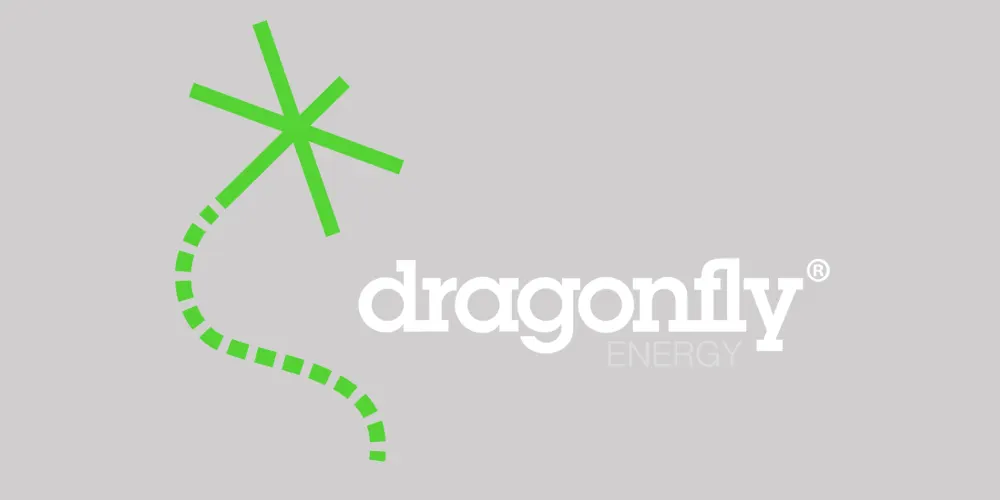 | | |
| --- | --- |
| Established date | 2011 |
| Global headquarters | Reno, Nevada |
| Company website | dragonflyenergy.com |
Dragonfly energy is the leader in lithium-ion deep cycle batteries. Dragonfly energy focuses on the battery manufacturing process. Dragonfly energy has developed a dry, solvent-free process. The future development goal of Dragonfly energy is to achieve high-grade renewable energy storage through the deployment of proprietary and patented solid-state battery technology.
Partners: Crestliner boats, Larson boats, Premier pontoons, Lund boats
January 17, 2023 Dragonfly Energy announced the imminent launch of Dragonfly IntelLigence, along with a range of companion products and accessories. Dragonfly IntelLigence technology will enable accurate remote monitoring of the entire lithium battery pack through the Dragonfly Energy mobile app.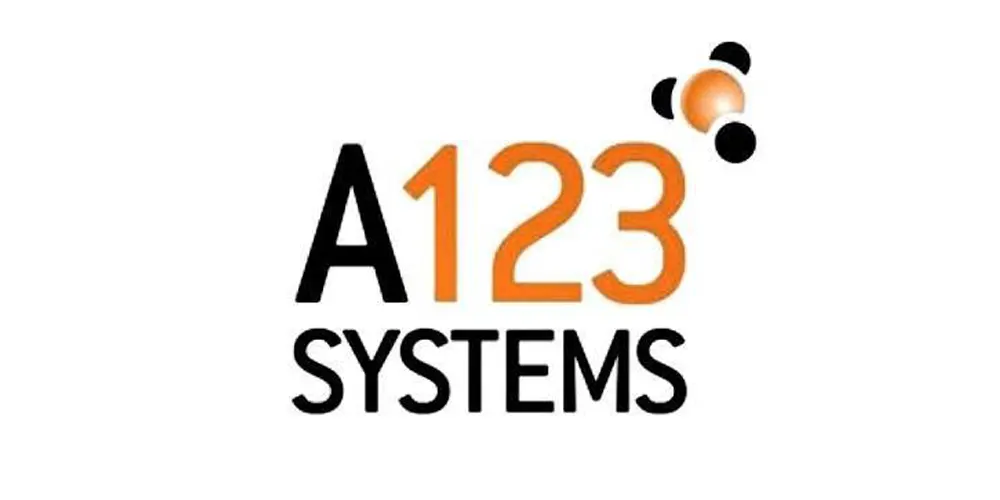 | | |
| --- | --- |
| Established date | 2001 |
| Global headquarters | Livonia, Michigan |
| Company website | www.a123systems.com |
A123system is a global leader in providing high power complete Li-ion energy storage solutions.
In 2001, A123's proprietary nanophosphate technology was built on a novel nanomaterial originally developed at the Massachusetts Institute of Technology (MIT).
In 2015, a new super phosphate technology and an advanced third-generation starter battery were developed. A123 products have excellent energy density.
Partners: Bollinger Motors, Viking Yachts, Hinckley Yachts, Tiara Yachts
| | |
| --- | --- |
| Established date | 2017 |
| Global headquarters | Austin, Texas |
| Company website | lithiumwerks.com |
Lithium werks' main service areas are energy storage, transportation, marine, and industrial fields. Lithium werks' solutions for the marine industry include solutions for commercial vessels, water taxis, tugboats, electric ferry manufacturers and large commercial projects. Lithium werks is one of a professional lithium battery manufacturers.
Cylindrical, prismatic or pouch batteries, customized battery packs and modules and lithium batteries are the main products. Additionally, companies can design and manufacture custom battery packs for power or energy applications using Lifeo4 cells.
Partners: DutchCraft, Oceanvolt, Cimarron Boats
On March 14, 2022, Reliance new energy limited, a wholly-owned subsidiary of Reliance Industries Ltd, signed a definitive agreement to acquire substantially all of the assets of Lithium Werks BV ("Lithium Werks") for a total transaction value of US$61 million, including Funding for future growth.
| | |
| --- | --- |
| Established date | 2009 |
| Global headquarters | Midland, MI 48640 |
| Company website | www.xaltenergy.com |
Xalt energy has been an innovator in energy storage technology based on advanced lithium-ion chemistry and has been a market leader since 1998. Xalt energy is focused on meeting the growing demand for high-tech storage solutions in marine, commercial transportation and specialty applications.
Xalt energy lithium-ion battery technology combines lithium-ion chemistry, low-impedance battery design and world-class manufacturing systems. The Xpand Modular Battery Pack (XMP) is a core component of Xalt energy's state-of-the-art energy storage system (ESS), based on Xalt energy's world-class li-ion battery design.
Partners: MacLean engineering, Recell center, Buster boats
On January 9, 2023. Freudenberg became sole owner of Xalt energy from partner MBP investors. Xalt energy has approximately 550 employees in Midland, Michigan and Auburn Hills. The company develops and produces lithium-ion batteries and fully integrated battery packs for the commercial vehicle and marine industries.