Top 10 pouch battery manufacturers in the world
Top 10 pouch battery manufacturers in the world
The following are the top 20 energy storage battery companies in China (in no particular order):
CATL

Company profile:
CATL is the world's leading new energy innovation technology company, focusing on the research and development, production and sales of new energy vehicle power battery systems and energy storage systems, and is committed to providing first-class solutions and services for global new energy applications.
The core technologies include the R&D and manufacturing capabilities of the entire industry chain in the field of power and energy storage batteries, materials, cells, battery systems, and battery recycling and secondary utilization.
In 2018, the Shenzhen Stock Exchange announced that CATL was listed on the ChiNext Board.
In 2020, according to statistics from SNE Research, the usage of power battery systems ranked first in the world for four consecutive years.
Established: 2011-12-16
Official website: www.catl.com
Headquarters: Ningde, Fujian
Total market value: 1,116.664 billion RMB
LG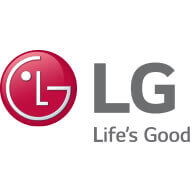 Company profile:
LG Electronics is a global innovator in the field of technology and consumer electronics. With the perfect integration of intelligent technology and fashion design, as well as a globalized production and marketing system, LG Electronics has become a world leader in the electronic information and communication industry.
Global sales in 2020 totaled more than $56 billion. LG Electronics is the world's leading manufacturer of products such as mobile phones, flat-panel TVs, air conditioners, front-loading washing machines, optical storage products, DVD playback products and home theater systems.
Established: 1958-10-1
Official website: http://www.lg.com
Headquarters: South Korea
Total market capitalization: 5.424 billion US dollars
BYD
Company profile:
BYD is a high-tech enterprise dedicated to "using technological innovation to satisfy people's yearning for a better life". The business layout covers the fields of electronics, automobiles, new energy and rail transportation, and plays a pivotal role in these fields.
From energy acquisition, storage, to application, we will build an overall zero-emission new energy solution. BYD is a listed company in Hong Kong and Shenzhen, with a turnover and total market value of more than 100 billion RMB.
Established: 1995-02-10
Official website: http://www.byd.com/cn/index.html
Headquarters: Shenzhen, Guangdong
Total market value: 653.930 billion RMB
Panasonic

Company profile:
Panasonic is a multinational company in Japan. It was founded by Matsushita Electric Industrial Co., Ltd. in 1918. It has developed brand products involving home appliances, digital audio-visual electronics, office products, aviation and many other fields and is world-renowned.
In 2001, the total sales amounted to more than 61 billion US dollarss, ranking 26th among the world's top 500 manufacturing companies.
In the 2020 Fortune Global 500 list, Panasonic ranked 153rd.
Established: 1918-03-07
Official website: www.panasonic.cn
Headquarters: Japan
Total market capitalization: 21.716 billion US dollars
Samsung

Company profile:
Samsung is one of the well-known companies in South Korea and is the abbreviation of Samsung Group, the largest enterprise group in South Korea. Samsung Group includes many international subsidiaries, and its business involves many fields such as electronics, finance, machinery, and chemistry.
Samsung Electronics is its largest subsidiary, the world's second-largest mobile phone maker, and the world's largest electronics company by revenue.
In 2009, among the top 500 global companies, Samsung Electronics occupied the 40th place. The world's most respected companies ranked 50th, and Samsung's brand value ranked 19th.
The global corporate market capitalization in 2011 was 150 billion US dollars.
In 2017, Interbrand ranked 6th in the global excellent brand.
Established: 1938-03-01
Official website: https://www.samsung.com/cn
Headquarters: South Korea
Total market capitalization: 7.494 billion US dollars
CALB
Company profile:
CALB is a high-tech enterprise specializing in the research, production, sales and market application development of lithium-ion power batteries, battery management systems, energy storage batteries and related integrated products and lithium battery materials. It is committed to providing complete products to global customers. Solutions and complete full life cycle services.
The company was established in 2007, and its products have passed IATF16949 and other authoritative quality system certifications, and obtained CE, UL, TUV, RoHS and other international certifications.
As a nationally recognized enterprise technology center, it has established a professional independent research and development institution – China Innovation and Aviation Research Institute, dedicated to the research and development and application of key technologies of power batteries, and to create a new energy technology innovation platform with global influence.
Established: 2009-09-14
Official website: http://www.calb.cn
Headquarters: Henan
Registered capital: 990.867116 million RMB
EVE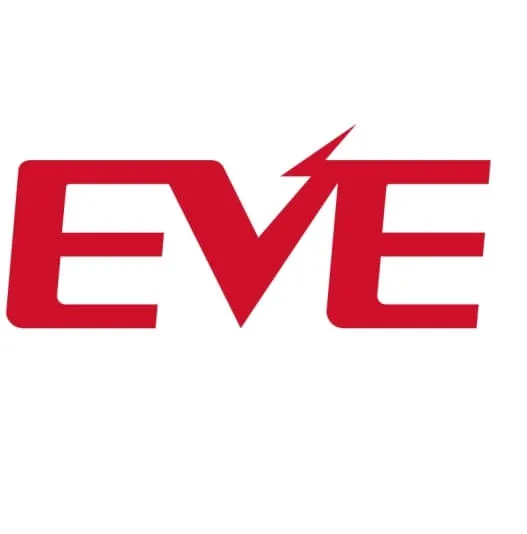 Company profile:
EVE was established in 2001. It is the largest supplier of high-energy lithium primary batteries in China and the fifth in the world. It is a leader in new lithium battery energy with independent intellectual property rights and international advanced technology. enterprise.
It was listed in the first batch of Shenzhen GEM in 2009. After 21 years of rapid development, it has become a globally competitive lithium battery platform company. It also has core technologies and comprehensive solutions for consumer batteries and power batteries. Its products are widely used in the Internet of Things, Energy Internet field.
Established: 2001-12-24
Official website: www.evebattery.com
Headquarters: Huizhou, Guangdong
Total market value: 141.65 billion RMB
Lishen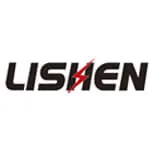 Company profile:
Lishen is a state-owned national high-tech enterprise. It is the first lithium-ion battery R&D and manufacturing enterprise in China. It has 24 years of experience in lithium-ion battery R&D and manufacturing.
It is a pioneer and leader in the field of new energy in China. Its products include five series of round (column), square, power and polymer batteries and super capacitors. The product application covers the three major fields of "power, consumption and energy storage".
It has an annual production capacity of 15G watt-hour lithium-ion battery, and its international high-end market share ranks among the forefront of the global lithium battery industry.
Established: 1997-12-25
Official website: http://www.lishen.com.cn
Headquarters: Tianjin
Registered capital: 173,009.5073 million RMB
Guoxuan hi-tech
Company profile:
Guoxuan Hi-Tech Co., Ltd. (hereinafter referred to as "Guoxuan Hi-Tech") is the first national enterprise in China's power battery industry to enter the capital market. Xuan Gaoke Power Energy Co., Ltd., Industrial Research Institute, Capital Center and Dongyuan Electric have four major sectors.
It is one of the earliest China's enterprises engaged in the independent research and development, production and sales of new energy vehicle power lithium-ion batteries.
The main products include lithium iron phosphate and ternary materials and batteries, power battery packs, battery management systems and energy storage battery packs.
The products are widely used in the field of new energy vehicles such as pure electric commercial vehicles, passenger vehicles, logistics vehicles and hybrid vehicles, and have established long-term strategic cooperative relations with many major new energy vehicle companies in China.
Established: 1995-01-23
Official website: www.gotion.com.cn
Headquarters: Anhui
Total market value: 58.614 billion RMB
SK innovation

Company profile:
SK Innovation is a leading energy company in South Korea. Its predecessor, Daehan Petroleum Corporation, is the first oil refining company in South Korea. The company has a wide range of fields such as energy, chemistry, and new materials. In 2012, it achieved sales of US$68.46 billion. Its main subsidiaries include SK Energy, SK Chemicals, SK Lubricants, Incheon Petrochemical, SKME and SKM&C.
In 2019, SK Innovation was selected as "DJSI World Company" for three consecutive years
In 2021, SK IE Technology successfully completed its initial public offering with a record 80 trillion won.
Established: 1962-10-13
Official website: http://www.skinnovation.com/
Headquarters: South Korea