The age of bulk of lithium iron phosphate materials is coming
The wave of automobile electrification drives lithium electric materials.Facing the TWh era, the capacity scale of the head enterprises of power battery generally steps forward to the volume of 100 GWh, which requires the scale of supporting materials to step forward to the level of more than 100 thousand tons.
For lithium iron phosphate materials, the cost is king, chemical thinking began to inject, and the integration layout accelerated.
Many enterprises began to layout integration
Giants of power battery began to layout integration first. At present, CATL is accelerating the layout of upstream materials for power batteries.
On October 12, CATL announced that in order to meet the company's power battery capacity expansion demand, improve the supply chain of new energy materials, they planned to invest no more than 32 billion yuan in Hubei Yichang bang Pu integrated battery materials industrial park project, to build an integrated production base for phosphate ore raw material, precursor, cathode material, battery recovery and other multi-link businesses.
The project mainly builds intensive and large-scale production bases with waste battery materials recycling, lithium iron phosphate cobalt lithium and ternary cathode, ternary precursor and lithium iron phosphate materials, graphite, phosphoric acid and so on.
CATL is also actively exploring cooperation with upstream phosphate miners, they through bang pu and phosphate miner Hubei Yihua set up a joint venture, locked nickel iron phosphate sulfate and its front-end phosphate phosphate sulfuric acid and other chemical raw materials.
Including Fulin Seiko, Hubei Wanrun, Defang nano, etc., are also extending the layout of lithium iron phosphate materials. For example, Hubei Wanrun and Longbai Group jointly built iron phosphate, and locked ferrous sulfate and other upstream resources;
Fulin Seiko became a shareholder of Hengxin Finance Bureau salt Lake lithium extraction to expand the raw material supply chain; Defang Nano has built a lithium iron phosphate precursor project with annual output of 200,000 tons.
At the same time, a large wave of chemical enterprises across the border. In September, Wanhua Chemical invested and built the integration project of lithium iron phosphate material with an annual output of 50,000 tons in Meishan, Sichuan.
And including new yangfeng, Chuanfa dragon python, Chuanjinuo, Chuanheng shares, Longbai Group, China Nuclear titanium dioxide, Annada, Sitte and other phosphorus chemical and titanium dioxide enterprises announced the use of the main products of the by-product cross-border investment in iron phosphate, lithium iron phosphate materials project.
Why multilateral power incoming lithium iron phosphate materials
The logic that multilateral power incoming integration of lithium iron phosphate materials lies in the fact that the material demand and scale of production of lithium iron phosphate is increasing day by day.
Intensive and integrated development highlights the advantages of raw material control, processing and environmental protection, while the integration of core raw materials gives consideration to raw material supply and cost control, and further strengthens the process reengineering and technical optimization of raw material production and preparation process.
Lithium iron phosphate cathode technology process is:the phosphate rock,which is in the upstream of lithium iron phosphate industry chain, through the method of wet or hot diamine produce monoammonium phosphate, phosphoric acid and phosphoric acid with high purity, high purity phosphoric acid.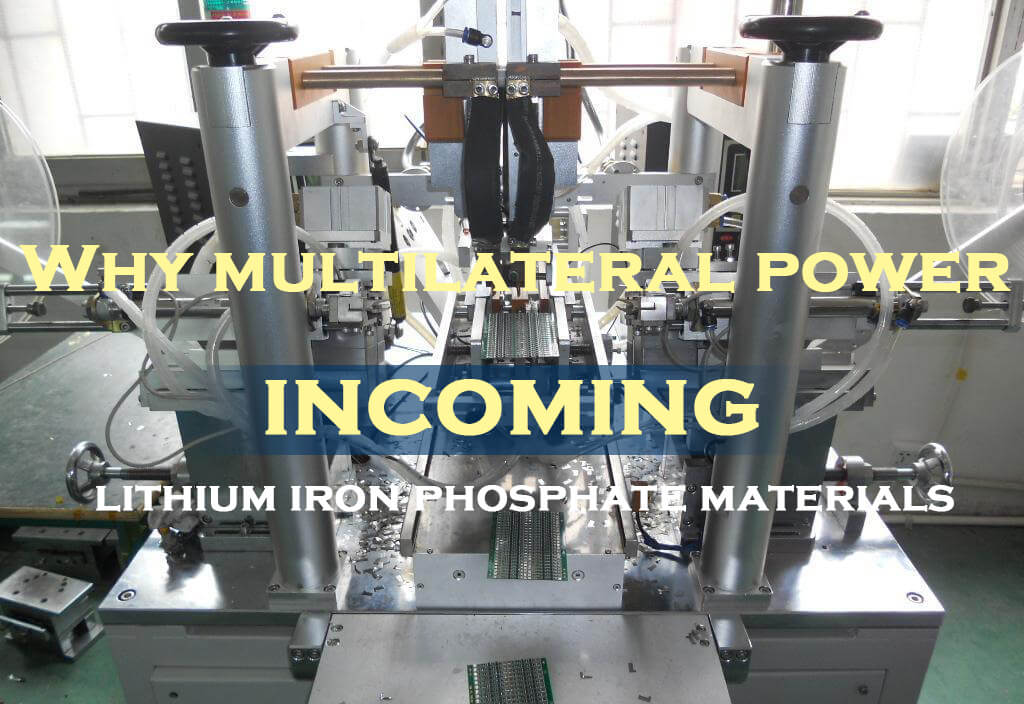 And then monoammonium phosphate iron phosphate is obtained by phosphorus iron reaction, PH adjustment, carbonic acid lithium iron phosphate and further processed into lithium iron phosphate anode.
Among them, iron phosphate is the core of the cathode of Lithium iron phosphate, accounting for nearly 40% of the cost, while phosphorus source is an important cost support of iron phosphate, mainly is battery grade monoammonium phosphate and high concentration phosphoric acid.
Therefore, phosphorus resources throughout the whole process plays an important role in the preparation of lithium iron phosphate.
Based on this, in order to ensure raw material supply and have a say in upstream, lithium iron phosphate materials and cross-border chemical enterprises are all accelerating the integration of lithium iron phosphate supply chain.
By locking raw materials through self-built precursor capacity, joint venture and cooperation with resource end, equity and other forms, and finally realizing the integrated layout of raw materials, precursors and cathode.
At the same time, after consolidating supply chain relations with lithium iron phosphate enterprises in joint production capacity and equity participation, powe battery enterprises also actively explore the cooperation path of upstream phosphate resources, such as CATL holding hands with Hubei Yihua, increasing capital to changzhou lithium source, the latter binding Xinyangfeng Jingzhou joint construction 50,000 tons/year iron phosphate project.
The logic of Integration
Downstream demand continues to boom, the demand for lithium-ion battery is expanding day by day, lithium iron phosphate shows a rapid growth trend. By the end of this year, lithium iron phosphate is expected to account for more than 40% of the power battery market, with shipments growing by more than 200% year-on-year in 2021.
Facing the TWh era, it is estimated that the demand for lithium iron phosphate in 2025 will be about 2 million tons, reaching a small chemical volume and scale.
While lithium iron phosphate has both fine and bulk properties, the product category is relatively single and the technical iteration tends to be stable.
The demand of larger scale and volume means that the expansion scale of the upstream supply chain has been far from meeting the demand.
Higher requirements are put forward for capital investment, capacity planning, production line deployment, etc., which also forces the lithium iron phosphate cathode enterprises to participate more deeply in the layout of raw materials such as upstream iron phosphate and phosphate rock.
Since 2021, the supply chain of lithium iron phosphate has become tight, the inventory has remained low, and the prices of superposed raw materials such as lithium carbonate and phosphoric acid have risen.
The price of lithium iron phosphate products has continued to rise, rising from 34,000 yuan/ton in the second half of 2020 to 86,000 yuan/ton, an increase of more than 1.5 times.
Iron phosphate as the precursor for most lithium iron phosphate capacity, performance and lithium iron phosphate is quite consistent, the price is also in the upward channel.
The main sources of ferric phosphate are monoammonium phosphate and high concentration phosphoric acid, which are more important. On the one hand, phosphorus source has high value and its cost is the highest in iron phosphate.
On the other hand, ammonium phosphate often needs evaporation, concentration and crystallization when it is prepared into commodities, and needs to be dissolved again when it is used. If the integration method is not adopted, the whole production process will become very uneconomical.
Based on this, Bang Pu is bound to cooperate with Hubei Yihua in phosphate mineral resources. The latter holds 130-150 million tons of phosphate mineral reserves in Jiangjiadun, with an annual mining capacity of about 1.8 million tons after the completion of the project, and actively arranges integrated material construction.
At the same time, Hubei Wanrun and Longbai Group jointly built iron phosphate, locking the latter's ferrous sulfate and other upstream resources, and upstream phosphorite, titanium dioxide and other chemical enterprises cross-border entry, product line expansion of iron phosphate, lithium iron phosphate capacity.
According to incomplete statistics, in the first three quarters of 2021, China has a total of 2.5 million tons of newly amplified lithium iron phosphate materials.
Market competition pattern changes
In the first three quarters of 2021, China shipped 308,000 tons of lithium iron phosphate cathode materials, up 302.6 percent year-on-year, according to GGII.
Among them, the market concentration of the TOP 5 enterprises by shipments has decreased, and the market share of the TOP 5 enterprises in the first half of 2021 is 63.3%, which is nearly 20% lower than the whole year of 2020 83%.
Last year's  the top of shipments  is hunan Yuneng, Germany fang Nano, Hubei Wanrun, Changzhou lithium source
The integrated production capacity layout is accelerated, and lithium iron phosphate is closer to bulk materials from fine chemicals. The new production capacity input is expected to breed a new competition pattern of lithium iron phosphate materials.
According to lithium iron phosphate material production process, there are three main technical routes: solid phase method + iron phosphate, solid phase method + ferrous oxalate, liquid phase method + ferrous nitrate.
The solid phase method is simple and has a higher product gram capacity, but the material mixing is not uniform compared with the liquid phase method, and it is more dependent on the production capacity of iron phosphate, and the production safety risk of solid phase method + ferrous oxalate is high.
Liquid phase method + ferrous nitrate solvent mixture is uniform, high product consistency, and alleviate the supply bottleneck of precursor, but the production control is difficult.
At present, lithium iron phosphate players mainly include professional lithium iron phosphate material enterprises, lithium electric material enterprises in other fields, phosphorus chemical industry and titanium dioxide enterprises.
① Professional lithium iron phosphate enterprises: including Defang Nano, Jiangxi Sublimation, Hubei Wanrun, Hunan Yuleng, etc.
They have professional advantages, the development of different processes from iron phosphate to establish competition barriers, such as defang Nano using liquid phase method + iron nitrate process, Jiangxi sublimation using solid phase method + ferrous oxalate process.
②Lithium material enterprises: including Tianci Materials, Beitrui, Dangsheng Technology, Xiagunxineng and other three cathode and electrolyte enterprises, seeking to cooperate with the original business, with a deep understanding of electrochemical and basic research and development advantages;
③ Chemical enterprises: including xinyangfeng, Chuanfa Longpython, Chuanjinuo, Chuanheng Shares, Longbai Group, China Nuclear Titanium dioxide, Annada, Silte and other phosphorus chemical and titanium dioxide enterprises cross-border enterprises, with the cost advantage of the integration of raw material end cycle, extending to the downstream lithium iron phosphate.
Phosphorus chemical enterprises with phosphate ore, phosphoric acid, ammonium phosphate and other products can effectively reduce the cost of phosphorus source, realize the integration of industrial chain, and form a certain cost advantage;
And titanium dioxide enterprises because of ferrous sulfate and waste sulfuric acid resources, also have obvious cost advantage.
lithium iron phosphate materials are distributed in groups by enterprises to accelerate the integration construction, especially with the participation of chemical enterprises.
Their production experience in the field of large chemical industry is expected to accelerate the process of lithium iron phosphate materials from fine chemical industry to bulk material production, providing ideas for the cost reduction and production process upgrading of lithium iron phosphate materials.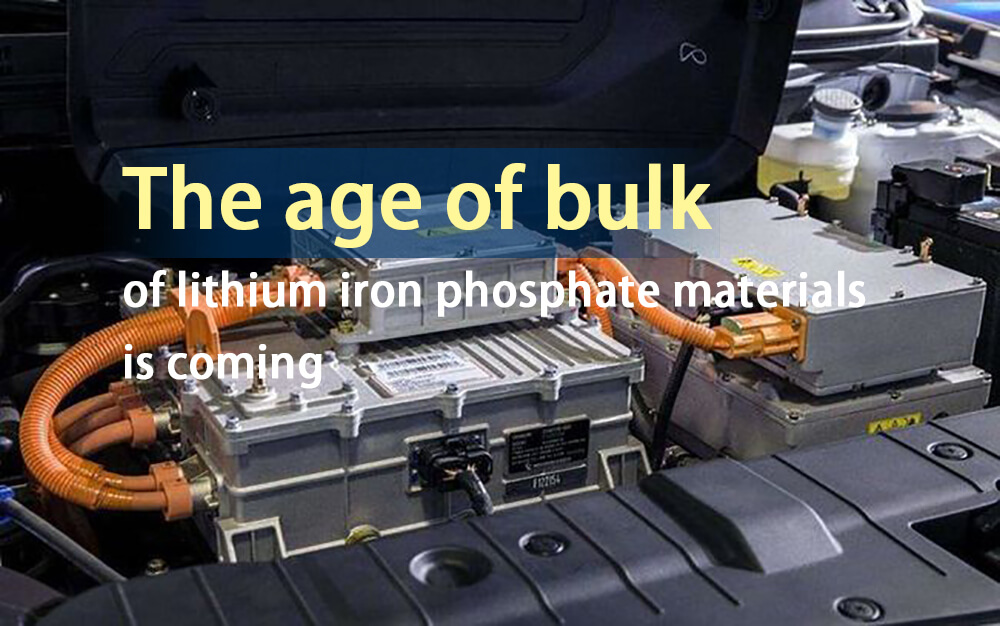 And the chemical enterprise enters the bureau, the competition of lithium iron phosphate industry is bound to intensify.
With the production capacity of new entrants lithium iron phosphate in the future, the lithium ion battery industry pattern may change dramatically. Traditional chemical leading enterprises with phosphorus source cost advantage, large-scale production strength and rich experience in price war, these enterprises will enjoy the double improvement of performance and valuation in the process.
However, for professional lithium iron phosphate enterprises such as Defang Nano, they have the first-mover advantage and have formed years of precipitation technical experience, and it is difficult for phosphorus chemical enterprises to shake their position in the lithium iron phosphate industry in the short term.
The judgment in the industry is that under the background of rapid growth in demand, leading enterprises in the industry have started capacity expansion to seize the development dividend of the industry, and hope to consolidate their competitive advantages by expanding their scale.
With the continuous entry of new enterprises, the competition will intensify with the large-scale concentrated production capacity. Resource control, cost control and product iteration ability will become the key to determine the outcome of the competition.