How big is the lithium ion battery industry?
With the goal "carbon neutral" is proposed around the world, new energy industries such as new energy vehicles, photovoltaic and wind power developed rapidly, and the demand for lithium ion battery also grows rapidly.
Current situation for lithium ion battery industry
In the traditional field, lithium-ion batteries are mainly used in digital products because of their portable advantages due to their high energy density. Today, with the promotion of energy conservation and emission reduction and the rapid development of the new energy industry, power batteries and energy storage batteries have become the common application fields of lithium ion batteries. Especially in recent days, the lithium iron phosphate battery market is hot, many new energy vehicle companies began to re-use lithium iron phosphate as a power battery. Manufacturers also announced the expansion of production, and there is even a structural shortage of lithium iron phosphate battery. Therefore, the past two years is the golden period of investment in lithium ion battery industry.
Industrial chain analysis of lithium ion battery industry
To conduct a clear analysis of the whole industry chain of lithium ion battery industry, we must first understand the production process of lithium ion battery. From this, we can see that the industry chain of lithium ion battery industry can be divided into upstream, middle and downstream.
Upstream of lithium ion battery industry
The upstream of lithium ion battery is the exploitation and processing of raw materials, including lithium, graphite, cobalt and other rare metal materials.
New energy vehicles generally involve the consumption of three raw materials. Taking Tesla ModelS as an example here, the consumption of three raw materials contained in a car is approximately 45 kg lithium carbonate ion, 11 kg cobalt and 50 kg graphite. If the annual sales of new energy automobiles increase by 1 million as a benchmark, the consumption of lithium carbonate can be calculated to increase by 45,000 tons, the current consumption of 140,000 tons/year; Cobalt consumption increased by 11,000 tons, the current consumption of 80,000 tons/year; Graphite consumption increased by 50,000 tons, now consumption is huge but there is no exact figure.
As the core material of lithium electricity, the global lithium ore production is mainly concentrated in Australia, Chile, Argentina and China. In 2020, Australia, Chile and China are the top three lithium ore producing countries in the world, with market shares of 49%, 22% and 17% respectively. However, due to the large amount of investment and long development cycle, lithium mining lags behind the cycle response of lithium ion battery industry.
Key upstream enterprises in lithium ion battery industry:
Tianqi Lithium Corporation: China's largest supplier of battery grade lithium carbonate, the world's largest lithium ion extraction enterprise;
Ganfeng Lithium: China's lithium ion series of products with the most complete variety, the longest product processing chain, the most comprehensive technology manufacturers;
Huayou Cobalt: China's largest producer of cobalt chemicals, accounting for 20% of the global market share.
Salt Lake Industry: Qarhan Salt Lake, where the company is located, covers a total area of 5,856 square kilometers. It is a large inland comprehensive salt lake dominated by potassium salt, accompanied by magnesium, sodium, lithium ion, boron, iodine and other minerals. The entire salt lake is worth over $12 trillion. Qarhan Salt Lake is the largest soluble potassium and magnesium salt deposit in China, with a total of over 60 billion tons of salt reserves, including 1.65 billion tons of magnesium chloride and 8.246 million tons of lithium chloride, both ranking first in China, and 46.22 billion tons of sodium chloride, which can feed the world's population for 2,000 years.
Tibet Mineral: is the leading in lithium ion resources. Zabye Salt Lake is one of the few salt lakes in the world with over one million tons of lithium, potassium, cesium and other minerals (zabye Lithium Ion Industry, a subsidiary holding 50.72% of the shares, has a 20-year mining right). In terms of ore grade of the deposit, lithium ion and cesium rank the second in the world salt lake, and potassium ranks the first in China salt lake. According to the results of geological prospecting work, the preliminary proved content of lithium ion carbonate in Zabuye Salt lake is about 1.3 million tons, and potassium is 35.9 million tons.
Jinrui Technology: Its subsidiary, Changyuan Lithium Ion Division, specializes in the production of lithium cobalt ion and is a direct supplier of tesla battery raw materials.
Midstream of lithium ion battery industry
The midstream of lithium ion battery industry is mainly composed of four major materials of lithium ion battery: cathode material, anode material, electrolyte and separator. Here, this paper will make a brief introduction to the resources and main manufacturers of these four materials. If you want to know more information about each material, the previous articles on our website have made a detailed introduction,please click here to read.
(1) Cathode material
The cathode material determines the performance of lithium battery, and energy density and safety are the core considerations. In order to meet the high energy density, power density, good cycling performance and reliable safety of lithium battery, the cathode material needs to meet various conditions. According to different technical routes, lithium cobaltate was generally used as the cathode material before 2014. At present, At present, in the lithium ion battery industry, lithium battery cathode materials which have been applied in the market on a large scale mainly including three types: lithium iron phosphate (LFP), lithium manganese oxide (LMO) and ternary materials [nickel cobalt manganese oxide (NCM) and nickel cobalt aluminum oxide (NCA)] .
Major manufacturers of ternary materials
Ronbay Lithium battery material: its high-nickel products NCM811 and NCA have been mass-produced, and it is one of the earliest NCM811 manufacturers in China's lithium ion battery industry. NCM811 has an annual production capacity of about 1200 tons. Its partners include Samsung and ATL.
Changyuan Lico: it mainly engaged in the research and production of high-efficiency battery materials, the main products are lithium cobalt acid, lithium manganese acid and ternary lithium ion composite cathode materials, occupying the leading market share of ternary cathode materials in China's automotive power battery. Now it has a capacity of 16,000 tons/year for cathode materials. Partners include CATL, BYD, Lishen, EVE, Zhuoneng, etc
Shanshan Co., LTD. : It is a comprehensive supplier of lithium electric materials such as positive electrode, negative electrode and electrolyte in lithium ion battery industry. Its revenue mainly comes from cathode materials. The current cathode material capacity of 50,000 tons. Partners include CATL, BYD, Panasonic, Lishen battery and so on.
(2) anode material
Natural graphite accounted for 55%, artificial graphite for 35%, mesophase carbon microspheres for 7.4%, and lithium titanate, zinc and silicon accounted for about 1% of the total shipments of global anode materials. Overall, graphite anode materials accounted for 90% of the total shipments.
Main listed companies of cathode materials and anode materials:
Citic Guoan: it is currently the largest manufacturer of lithium cobalt ion and lithium manganese ion as cathode materials for lithium ion batteries in China;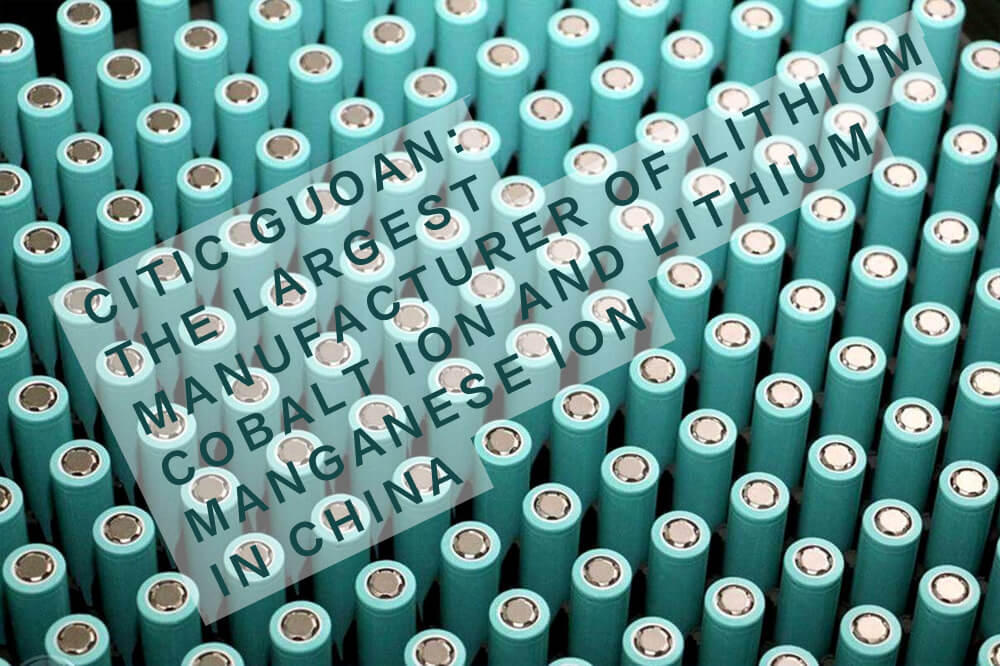 China Baoan Group,: Shenzhen Beitrui is the world's first company dedicated to the application of anode materials and nano materials for lithium-ion secondary batteries;
Shanshan Co., LTD: the production capacity of lithium ion battery anode material is 1200 tons, that of lithium ion battery cathode material,lithium cobalt ion and lithium manganese ion is respectively 5000 tons, 4000 tons and 500 tons;
Eaaspring Material Technology: the company produces lithium cobalt ion, multiple materials, lithium manganese ion and other lithium ion cathode materials, the production and sales scale of China's first.
Gem: Battery materials (cobalt tetroxide, ternary materials, etc.) account for about 30% of its revenue.
(3) electrolyte
Electrolyte, as a carrier to drive the flow of lithium ion in lithium ion battery, plays a pivotal role in the operation and safety of lithium ion battery. The working principle of lithium ion battery is the charging and discharging process, that is, the shuttle between the positive and negative poles of lithium ion, and the electrolyte is the medium of lithium ion flow.
(4) separator
The main function of the separator is to separate the positive and negative poles of the battery, prevent the contact of the poles and short circuit, in addition to the function of electrolyte ions through.
separator and electrolyte listed companies:
Cangzhou mingzhu: the total production capacity of lithium ion battery separator will reach 30 million square meters/year.
FSPG HI-TECH: lithium ion electric separator wet faucet, capacity will exceed 100 million square meters/year.
Great southeast: production of high temperature resistant ultra-thin capacitor film, lithium ion battery separator and solar cell back film.
Jiangsu Guotai: Lithium ion battery electrolyte production capacity first in China.
Capchem: Lithium ion battery electrolyte market share ranks the top three in China.
DFD: hexafluorophosphate lithium ion in the leading position.
Downstream of lithium ion battery industry
Lithium ion battery industry divided lithium battery mainly into power lithium batteries, consumer lithium batteries and energy storage lithium batteries. The application of power lithium battery and consumer lithium battery is large in China, accounting for 54% and 43% respectively. The application of lithium battery for energy storage is relatively small, accounting for 3%.
Power lithium ion battery refers to the capacity of more than 3AH lithium ion battery, at present, it generally refers to the lithium ion battery can drive equipment, instruments, models, vehicles and so on through discharge. Data show that China's power lithium batteries increased from 31GWh in 2016 to 80GWh in 2020, with a compound annual growth rate of 26.7%. In 2020, the installed capacity of power lithium battery in China will reach 63GWh. China business industry research institute predicts that the shipment of power lithium batteries in China will reach 96GWh and the installed capacity of power lithium batteries will reach 78GWh in 2021.
Data show that CATL accounts for nearly 50% of the competition in China's power lithium battery market. BYD followed with 14.91 percent and LG Chem with 6.49 percent.
Shipments of lithium energy storage batteries in China increased from 3.5GWh in 2017 to 16.2GWh in 2020, with a compound annual growth rate of 66.0%. It is predicted that the shipment of energy storage lithium batteries in China will reach 19.0GWh in 2021.