Top 10 21700 battery manufacturers in China
The pursuit of high specific energy for power batteries has become an irreversible trend, and many battery companies have begun to turn their attention to the layout of 21700 battery.
The production lines of some enterprises are imported from abroad, but the assembly is done by themselves, so the conversion from 18650 to 21700 can be realized at a lower cost. Currently the representatives of Chinese 21700 manufacturers are the following Top 10 21700 battery manufacturers in China.

Top 10 21700 battery manufacturers
Lishen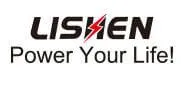 Company profile:
Tianjin Lishen As the No. 1 in Top 10 cylindrical lithium ion battery manufacturers was founded on December 25, 1997. It has an annual production capacity of 13G watt-hour lithium-ion batteries, and its international high-end market share ranks among the forefront of the global lithium battery industry.
In 2015, Huating Power began to supply JAC with cylindrical 18650 ternary cells on a large scale. On July 20, 2017, it announced that its 21700 production line was officially put into production, which is the first production line customized for 21700 products in China.
The daily shipment of Suzhou Lishen 21700 batteries, a subsidiary of Tianjin Lishen, exceeds 400,000, and the monthly output exceeds 10 million. With the continuous improvement of production capacity and straight-through rate, the monthly output of 20-25 million pieces can be achieved by the end of the year, and the annual output is expected to be 160 million pieces.
Total market value: 2.891 billion RMB
Company website:http://www.lishen.com.cn/
BAK

Company profile:
BAK Battery in one of Top 10 21700 battery manufacturers was established in 2005. The company's products and services include cylindrical, square and polymer cells, as well as battery packaging and battery solutions, which are mainly used in new energy vehicles, consumer products and backup energy storage.
BAK Battery's 21700 cells have completed several offline internal tests, and 4.8Ah21700 cylindrical batteries have begun to sample in small batches. It is expected to achieve mass shipments in the fourth quarter of 2018, and plans to launch 5.0Ah products by the end of the year.
Total market value: 17.4275 million RMB
Company website:http://www.bakpower.com/
EVE

Company profile:
Founded in 2001, it was listed in the first batch of Shenzhen GEM in 2009. At the same time, it has core technologies and comprehensive solutions for consumer batteries and power batteries. Its products are widely used in the fields of Internet of Things and energy Internet.
The EVE cylindrical ternary battery production line was officially completed and put into production, which marked that China's cylindrical ternary battery officially entered the 21700 era. In 2019, Yiwei Lithium can increase the energy density of 21700 batteries to 260Wh/kg.3
Total market value: 193.3 billion RMB
Company website:https://www.evebattery.com/
Dynavolt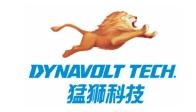 Company profile:
Founded in 2001, it is a high-tech listed enterprise in the field of research and development, production and sales of various types of batteries, as well as new energy and energy-saving technologies focusing on battery applications.
DYNAVOLT's featured products are lead-acid starting batteries for motorcycles and scooters. After the first 18650 production line was successfully put into production at the Zhao'an production base, Dynavolt Technology invested in R&D to develop the 21700 type cylindrical cell.
On August 16, 2017, Dynavolt Technology's 21700 battery production line with a 2GW capacity started construction, and it will be fully operational in the first half of 2019.
Total market value: 380 million RMB
Company website:http://www.dynavolt.net.cn/
Tesson
Company profile:
Tesson focuses on the technical route of the ternary system, provides power battery solutions for new energy vehicles, and provides energy storage solutions for large-scale smart energy storage power stations and backup power supplies. Now become one of Top 10 21700 battery manufacturers in China.
It is reported that its 21700 battery has been trial-produced and is expected to be officially put into production in 2018, with a single battery capacity of 4.5Ah.
Registered capital: 1,000,000,000 RMB
Company website:http://www.tesson.cn/
TENPOWER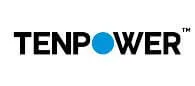 Company profile:
The company is invested by Green Right (HK) and established in 2006. is a manufacturer specializing in cylindrical ternary lithium battery. In 2018, the company's total production capacity will reach about 6GWh.
The equipment configured in the No. 2 production base is compatible with the production of 21700-type products, which can realize any switching between 18650-type and 21700-type products, and the product energy density can reach 200-240Wh/Kg.
Registered capital: 400 million RMB
Company website:https://www.tenpowercell.com.cn/
Cham
Company profile:
Shenzhen Chuangming New Energy Co., Ltd. was established in March 2003. Since its establishment, the company has been focusing on the technical development, production and sales of 18650 cylindrical lithium-ion batteries, battery packs, and portable electronic equipment power supplies.
According to previous reports, the company has already started the research and development of 21700 products in the early stage, and its 21700 production line is in the testing stage. Now develop to is one of Top 10 21700 battery manufacturers in China.
FESC
Company profile:
Far East Smarter Energy Co., Ltd. is a holding subsidiary of Far East Holding Group Co., Ltd. Mainly engaged in the research and development, manufacturing and sales of smart energy and smart city technologies, products and services and their Internet and Internet of Things applications;
The ternary 18650 type lithium battery has a production capacity of over 3GWh. In 2017, it will focus on the layout of 21700 type batteries, and build 6 automated production lines of 21700-5Ah. The total planned scale of 21700 will reach 7GW.
At present, it has formed supporting cooperative relations with China's mainstream new energy smart car companies, and continues to expand strategic customers, emerging Internet car companies, etc.
Total market value: 10.32 billion RMB
Company website:https://www.600869.com/
Zhihang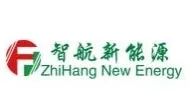 Company profile:
Jiangsu Zhihang in Top 10 21700 battery manufacturers in China was established in July 2012. It is a high-tech enterprise focusing on the research and development, production, sales and service of power lithium battery cathode materials, lithium batteries, battery packs and other products.
The existing 18650 cell production line has been upgraded, and the 21700 lithium battery has been developed and relevant production conditions are met. The 21700 lithium battery will be launched in due course according to the actual market conditions.
Registered capital: 114.67 million RMB
DMEGC
Company profile:
DMEGC is one of Top 10 21700 battery manufacturers was founded in 1980, and the joint-stock company was restructured and established in March 1999. In August 2006, Hengdian DMC was successfully listed on the Shenzhen Stock Exchange.
Mainly produces solar monocrystalline cells, solar cell modules, lithium-ion power batteries, wireless charging modules, alkaline batteries and other products with more than 60 categories and tens of thousands of specifications, which are widely used in home appliances, automobiles, communications, intelligent systems , clean energy and other fields.
Since 2016, it has been involved in the power battery industry, and the power batteries produced are mainly 18650 type. It is planned to start the layout of 21700 batteries from the second quarter of 2018.
Total market value: 38.195 billion RMB
Company website:http://www.dmegc.com.cn/
Can 21700 batteries be quickly marketed and industrialized? The key lies in whether battery companies have sufficient experience in R&D technology, manufacturing processes and end applications, rather than just the last 21700 production line. We will wait and see how the 18650 battery and 21700 battery will develop in the future.