Top 10 energy storage integration system manufacturers in the world
An energy storage system integrator, based on a full understanding of the performance of batteries, PCS, containers and other components, is specialized in combining energy storage component subsystems and ensuring that these subsystems are integrated as a whole according to operating scenarios and station requirements. A company that maximizes the potential of the entire system. We have listed Top 10 pcs energy storage manufacturers and Top 5 energy storage battery companies etc. Now we start to list Top 10 energy storage integration system manufacturers in the world.
Top 10 energy storage integration system manufacturers
Fluence
Company profile:
Fluence is the result of two industry powerhouses and pioneers in energy storage joining together to form a new company dedicated to innovating modern electric infrastructure. In January 2018, Siemens and AES launched Fluence, uniting the scale, experience, breadth, and financial backing of the two most experienced icons in energy storage.
The Fluence team encompasses more than 14 years of experience deploying and operating energy storage. Fluence is driving change by opening new markets to storage around the world, and has the largest deployed fleet of energy storage projects of any company.
Lastest news:
In a separate announcement also made last week, Fluence said that it will leverage AWS' cloud computing capabilities to support both hardware and software platforms.
Fluence's suite of services has broadly expanded in the past year or two to encompass a range of energy storage and renewable energy optimisation applications and the company said AWS' technologies, particularly in machine learning could support the development and expansion of these.
Company website: https://fluenceenergy.com/
Tesla
Company profile:
Tesla, an American pure electric vehicle brand. An American electric vehicle and energy company that manufactures and sells electric vehicles, solar panels and energy storage equipment. Headquartered in Palo Alto, California, USA. It was first founded in 2003 by Martin Eberhard and Mark Tarpenning.
Musk has long insisted that Tesla is more than just an automaker, saying that over time he believes demand for stationary storage will be at least as high as demand for cars. For years, this vision has been on the back burner in the face of fierce competition in car production. Today, as the world increases the pace of new energy transformation, this vision is gradually becoming the focus of attention.
In the home sector, many consumers already own three of Tesla's key products: electric vehicles, solar panels or the Tesla Solar Roof, and the Powerwall (energy wall), an integrated home energy storage system with lithium batteries.
Lastest news:
In the first quarter of this year, thanks to the strong drive of the energy storage product Powerwall, Tesla's installed capacity of energy storage products in the first quarter increased by 90% year-on-year to 846 MWh (megawatt hours).
At present, Tesla is increasing the production capacity of the factory dedicated to the production of Megapack products to meet the growing market demand. Since the beginning of this year, Tesla has carried out the construction of several large-scale Megapack energy storage projects.
On April 19, it was reported that Tesla recently unveiled its latest giant Megapack energy storage project "Townsite Solar and Storage Facility", which has a capacity of 360MWh and can supply power to 60,000 households. The project, located in Boulder, Nevada, is one of Tesla's largest Megapack projects.
Company website:https://www.tesla.com/
RES
Company profile:
RES is the world's largest independent renewable energy company. At the forefront of the industry for 40 years, RES has delivered more than 22GW of renewable energy projects across the globe and supports an operational asset portfolio exceeding 9GW worldwide for a large client base. RES employs more than 2,000 people and is active in 11 countries working across onshore and offshore wind, solar, energy storage and transmission and distribution.
Lastest news:
Energy storage company RES has recently signed two new asset management agreements with TagEnergy for Chapel Farm and Hawkers Hill. RES' Asset Management team will oversee operations at both energy storage projects and support TagEnergy to deliver flexible, low-cost electricity for consumers.
Company website:https://www.res-group.com/en
Powin Energy
Company profile:
Headquartered in Oregon, Powin was founded in 1989 as a high-quality, high-volume contract manufacturing company with a large supplier network and relationship base in Asia and North America. Before most people saw the enormous market potential of large-scale battery storage, Powin was already utilizing its global battery supply chain relationships to deliver high quality solutions with market-leading value. The company evolved by marrying its robust supply chain management with technology designed in the US and a vital social mission.
Powin Energy's energy storage systems are used in utility-scale, commercial and industrial, and microgrid applications.
Lastest news:
According to reports, American renewable energy developer Ameresco and energy storage system integrator Powin Energy recently signed a non-exclusive procurement framework to purchase Powin Energy's 2.5GWh Stack750 battery storage system by 2025.
Company website: https://powin.com/
Nidec ASI
Company profile:
Nidec ASI was established in December 2012 as a result of Nidec Corporation's acquisition of Ansaldo Sistemi Industriali S.p.A. The company is reknowned for its engineered-to-order electric motor and drive systems, industrial automation and power quality solutions. lt is also a leading player in renewable energy including Battery Energy Storage.
Nidec ASI specializes in providing innovative power control and system solutions for hundreds of customers worldwide while Avtron built its reputation in reliable drive systems and encoders.
Lastest news:
In related news, Gore Street announced an agreement with Nidec ASI to provide engineering, procurement and construction (EPC) services for its 49.9MW Ferrymuir and 79.9MW Stony battery storage sites in the UK.
Both assets are energy storage systems with a one-hour life cycle start. Ferrymuir is located in Fife, Scotland, while Stony is located near Milton Keynes in southern England.
Company website:https://www.nidec-industrial.com/
Con Edison

Company profile:
Con Edison's principal business segments are Consolidated Edison Company of New York, a regulated electric, gas, and steam utility; Orange & Rockland Utilities (O&R), a regulated electric and gas utility; Con Edison Clean Energy Businesses, Inc., and Con Edison Transmission, Inc.
Con Edison of New York provides electric service to approximately 3.3 million customers and gas service to approximately 1.1 million customers in New York City and Westchester County. The company also provides steam service in parts of Manhattan.
Lastest news:
Con Edison said monthly bills for customers in New York City and Westchester County could rise "11 to 12 percent." From June to September last summer, the average monthly bill for the company's typical residential customer was $104.05. Energy supply, transmission costs and taxes each account for about 33% of electricity bills. Energy supply costs are now the highest since 2014.
Company website:https://www.conedison.com/en/
Wartsila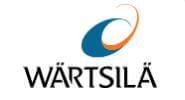 Company profile:
In November 1991, Wartsila group established "Wartsila Co., LTD" in Taiwan, which has been developed for more than 20 years. It consists of two business divisions – Marine division and energy Division. Company have offices in Taipei and Kaohsiung, and currently have about 20 employees and professional engineers serving you in Taiwan.
Company provides more innovative, environmentally friendly and integrated power equipment, and the service division provides spare parts, maintenance services and performance improvement at all stages, so as to optimize the efficiency of the unit equipment in the service cycle.
Lastest news:
Wärtsilä introduces Decarbonisation Services business model to support customers aiming at net zero CO2 emissions. Decarbonisation Services is designed to support customers in identifying and implementing the solutions needed to decarbonise their power systems, taking into consideration their long-term planning and CO2 emission reduction targets. Wärtsilä's approach to meeting these challenges is holistic, both creating and executing the roadmap to reduce emissions. Power system modelling and dynamic simulations are used to identify the potential and create the decarbonisation roadmap. Implementation of this roadmap is carried out using the GEMS Digital Energy Platform to achieve continuous optimisation of the microgrid and all its assets. For example, fuel conversions, energy storage integration, and adding more renewables into the system can be part of the roadmap.
Company website:https://www.wartsila.com/twn
NextEra
Company profile:
NextEra Energy Resources is a leading wholesale power generator, operating power plants and offering a diverse fuel mix to utilities, retail electricity providers, power cooperatives, municipal electric providers and large industrial companies.
The company is the world's largest generator of renewable energy from the wind and the sun. Company have invested billions of dollars – with plans to invest even more – in energy infrastructure across North America, including new wind and solar facilities, transmission and natural gas pipelines, offering our customers innovative solutions to meet their energy needs.
Lastest news:
LandGate raises $10m in series b funding round led by NextEra Energy Resources
Company website:https://www.nexteraenergyresources.com/
LG CNS

Company profile:
LG CNS, a subsidiary of LG Corporation established in 1987, provides information technology services including consulting, system integration, network integration, business process outsourcing and information technology outsourcing.
LG CNS provides comprehensive consulting, system construction and operation services in Korea and around the world with expertise earned from years of large-scale IT project sucesses. We are leading the Fourth Industrial Revolution with Cloud, AI, Big Data, IoT, Blockchain, and other new information technologies.
Lastest news:
LG CNS announced on April 26 that it has set up the Language AI LAB, which studies artificial intelligence (AI) that understands human speeches and texts.
The Vision AI LAB is responsible for visual AI. LG CNS said that it applied vision inspection AI technology to cargo classification at Lotte Global Logistics' logistics center in Jincheon and to a product manufacturing process at LG Energy Solution.
Company website:https://www.lgcns.com/
GE China
Company profile:
GE's development in China is an important engine and part of GE's global future development. China has always been an important strategic market for GE. It is the largest single country market outside of the United States. Its business covers vertical industries such as energy, aviation, and medical care, as well as horizontal functional departments such as finance, intelligent manufacturing, R&D, and digitalization.
GE renewables installed its first wind turbine in China in 2004 and has installed more than 1,300 turbines with a capacity of more than 1.9 million kilowatts.
GE's power generation business provides customers with a full range of power generation products and services across all sectors of the energy industry, including coal, oil, natural gas, nuclear, renewable energy such as wind, solar and biogas, and alternative energy sources.
Lastest news:
April 22, 2022 — On the 53rd "Earth Day", GE released the "GE China Energy Transition White Paper", which aims to explore the implications of China's "dual-carbon" goal in the context of global and China's energy transition. Realize the path and the active role of the enterprise in it. The white paper analyzes the current situation of China's energy transition in detail, shares GE's technological innovation and application prospects in related fields, and the implementation of a series of energy transition projects in China.
Company website:https://www.ge.com/cn/
In the context of global carbon neutrality, installed photovoltaic capacity is rapidly increasing. Reshaping the energy structure is an important way to achieve carbon neutrality. Photovoltaic inverter is an important part of photovoltaic system, let's take a look at Top 5 pv inverter manufacturers.