Top 5 energy storage battery companies in 2022
Energy storage batteries (mostly lithium-ion batteries) are the core part of the energy storage system. An energy storage system refers to a device that can store electrical energy and output it for use when needed.
Different from power batteries, not only can energy storage used as power wall battery, it is also widely used in power generation, transmission and distribution, power consumption and other power system links due to their functions such as peak shaving and valley filling, system frequency regulation, and smooth new energy power output.
Benefiting from the continuous decline in battery costs and the stimulus of government policies, China's energy storage battery will achieve an additional installed capacity of 5.8GWh in 2021 on the basis of the newly added installed capacity of 0.3GWh in 2017. 
In the context of national energy transition and carbon neutrality strategy, energy storage batteries are an important part of power system reform and new energy power construction. It is expected that by 2022, the newly installed capacity will reach 6.5GWh. So this article will  talk about top 5 energy storage battery companies in 2022 (If you want to know more, you could see Top 10 Energy storage battery companies.)
Top 5 energy storage battery companies
Tesla
Company profile:
Tesla is a company that produces and sells electric vehicles in the United States. It is named after the electrical engineer and physicist Nikola Tesla. It specializes in the production of pure electric vehicles. Several major models produced include Tesla Roadster, Tesla Model S, and Tesla Model X.
It is the first electric vehicle company in the world to use lithium-ion batteries, and its first electric vehicle is the Roadster. From 2008 to 2012, the company sold more than 2,250 Roadsters in 31 countries.The company started producing the right-hand-drive Roadster for the UK and Irish markets in 2010, and expanded sales to Australia, Japan, Hong Kong and Singapore, as well as mainland China.
On March 29, it was reported that the US electric car manufacturer Tesla is planning to deploy a Megapack large-scale energy storage project near its super factory in Texas to avoid the operation of the factory being affected by local grid failures.In addition, Tesla's Texas Gigafactory is also laying solar panels in large quantities, trying to use solar power generation and energy storage projects to alleviate the problems caused by the unreliable local power supply.
Total market capitalization: 866.389 billion dollars
Company website:https://www.tesla.cn
Sonnen

Company profile:
Sonnen GmbH is a company in the energy industry headquartered in Wildpoldsried, Oberallgäu, Germany. It produces home energy storage systems for private homes and small businesses. The company is considered the market leader in Germany and more international markets. In addition, it is the center of the community powered from renewable energy.
In December 2021, Sonnen introduced a new home battery system, a 10kWh lithium iron phosphate unit that can be installed indoors or outdoors, powered through grid interruptions, and can withstand temperatures as high as 50°C. As a fully integrated AC-coupled storage system, it is more compact, more versatile and simpler to install.
Recently, Sonnen, the world's leading manufacturer of home battery energy storage systems, launched an "all-in-one" home energy storage system SonnenCore in the United States. The suggested retail price is 9,500 US dollars, and it can provide 10 years or 10,000 cycles for free. Warranty.
Total funding: 180.1 million US dollars
Company website:https://sonnengroup.com/
Solar edge
Company profile:
Established in 2006, SolarEdge developed the DC optimized inverter solution that changed the way power is harvested and managed in photovoltaic (PV) systems. The SolarEdge intelligent inverter solution maximizes power generation while lowering the cost of energy produced by the PV system, for improved RoI.
Since its IPO on the NASDAQ in 2015, SolarEdge continuously shows significant growth in revenue and gross margin. Continuing to advance smart energy, SolarEdge addresses a broad range of energy market segments through its diversified product offering, including residential, commercial and large scale PV, energy storage and backup solutions, EV charging, home energy management, grid services and virtual power plants, batteries and uninterrupted power supply (UPS) solutions.
According to reports, electricity from residential solar power installations and accompanying deployed SolarEdge battery storage systems can be pooled and aggregated by local utilities to support the grid, especially during periods of peak demand for electricity.
In addition, including the SolarEdge Energy Bank residential battery energy storage system launched last October, the Energy Bank battery energy storage system will be integrated with SolarEdge's energy center inverter hardware and grid service software, build what PearlX is calling a cloud-based real-time aggregated control management and distributed energy (DER) system.
Total market capitalization: 16.537 billion US dollars
Company website:https://www.solaredge.com/us/
LG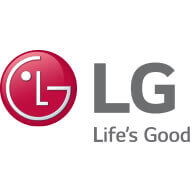 Company profile:
Founded in 1958, LG is a global innovator in the field of technology and consumer electronics. With the perfect integration of intelligent technology and fashion design, as well as a globalized production and marketing system, LG has become a world leader in the electronic information and communication industry. Global sales in 2020 totaled more than 56 billion US dollars.
LG Electronics is the world's leading manufacturer of products such as mobile phones, flat-panel TVs, air conditioners, front-loading washing machines, optical storage products, DVD playback products and home theater systems.
On February 17, LG New Energy announced that the company officially acquired Nippon Electric Co., Ltd. (NEC).NEC Energy Solutions (NEC ES), an energy storage system manufacturer located in the United States, has a 100% stake and has entered into the energy storage system integration market with a new company named LG New Energy Vertech.
Total market capitalization: 5.424 billion US dollars
Company website:http://www.lg.com
BYD
Company profile:
BYD is a high-tech enterprise dedicated to "using technological innovation to satisfy people's yearning for a better life".BYD was established in February 1995. After more than 20 years of rapid development, BYD has set up more than 30 industrial parks around the world, realizing its strategic layout on six continents.
BYD's business layout covers electronics, automobiles, new energy and rail transportation, and plays a pivotal role in these fields. From energy acquisition, storage, to application, it builds a comprehensive zero-emission new energy solution. BYD is a listed company in Hong Kong and Shenzhen, with a turnover and total market value of more than 100 billion yuan.
On April 6, BYD said in an investigation that it has invested in the research and development of BMS-active energy storage systems to meet the service needs of energy storage, peak shaving and valley filling, peak and frequency regulation, and provide efficient and clean new energy solutions.
Total market value: 653.930 billion RMB
Company website:http://www.byd.com/cn/index.html