Top 10 high nickel battery manufacturers in the world in 2022
In 2022, cobalt-free lithium batteries with reduced costs and improved performance, quaternary lithium batteries, and 4680 batteries suitable for high nickel ternary batteries will be launched in 2022.

And the demand side, the high-end models and high-end brands of terminal car companies continue to increase the demand for high-nickel ternary (not limited to ternary lithium battery), and the shipment of high-nickel batteries is expected to continue to grow; Next is the specific information of Top 10 high nickel battery manufacturers in the world.
Top 10 high nickel battery manufacturers
CATL

Company profile:
CATL is a global leader of new energy innovative technologies, committed to providing premier solutions and services for new energy applications worldwide. CATL has established cooperative relations with a number of mainstream car companies and successfully occupied a place in the global market.
CATL has mass-produced and supplied the first generation of NCM811 batteries, and has become the leader of Top 10 high nickel battery manufacturers. Also as the leader of Top 10 power battery companies in the world.
In mid-May 2021, CATL said that 811 batteries have accounted for more than 20% of the company's total power battery shipments, and have achieved large-scale delivery in other countries' markets. It is reported that its overseas customers carrying 811 batteries mainly include Dairy. Müller, BMW and other car companies.
The second-generation NCM811 battery of CATL will be added with a silicon carbon anode, and a high-nickel battery sample with a specific energy of 304Wh/kg has been manufactured.
Company website:https://www.catl.com/
BYD
Company profile:
BYD as Top 10 high nickel battery manufacturers in the world was founded in 1995 and operates in four industries: automobile, rail transit, new energy and electronics. On April 13, 2021, the domestic Ford Mustang Mach-E was officially launched, equipped with BYD NCM811 battery.
Company website: https://www.byd.com
Gotion High-tech

Company profile:
GOTION High-tech was founded in 2006, also as Top 10 lithium iron phosphate power battery manufacturers is a focus on energy storage and application of technology companies. Gotion High-Tech provides Beijing brand BJ700USD8-BEV pure electric car with high-nickel ternary battery system. Its battery system energy density has reached an unprecedented 200.22Wh/kg in China. The core realizes loading.
Company website: https://www.gotion.com.cn
CALB

Company profile:
CALB was established in 2007. CALB in Top 10 high nickel battery manufacturers is a high-tech new energy company jointly invested and established by AVIC .
On September 17, 2021, AVIC Lithium Battery released a new design technology product for the TWh era – One-Stop Bettery. In terms of cathode material design, AVIC Lithium has firmly proposed the next-generation high-energy density 9-series cathode material, which will battery energy density 350Wh/kg.
Company website:http://www.calb.cn
Envision AESC
Company profile:
Envision AESC is the world's leading battery technology company, also is one of Top 10 high nickel battery manufacturers in the world. Vision AESC began to deploy NCM811 batteries as early as 2017; in 2019, it released a new generation of Gen5-811 Al oT power battery products with a cell energy density of over 300Wh/kg.
Company website: http://www.envision-group.com
SVOLT

Company profile:
On July 9, 2019, SVOLT held a brand strategic planning and product launch conference, and released cobalt-free materials and quaternary material cell products. In terms of cobalt-free batteries, SVOLT adopts binary nickel lithium manganate cathode material, and introduces cation doping and single crystal technology to solve the problem of battery structure stability in the absence of cobalt element.
At present, SVOLT cobalt-free battery plans a total of four mass production products, namely cobalt-free H series 115Ah battery, 155Ah battery, H Plus series 157Ah battery and cobalt-free E series 115Ah battery.
On July 16, 2021, SVOLT's first 115Ah-240wh/kg cobalt-free battery mass production rolled off the production line, becoming the world's first power battery company to break through the technical difficulties of cobalt-free batteries and successfully achieve mass production of products.
The first generation of cobalt-free material products launched this time is nickel 75 material.
The quaternary material developed by Honeycomb Energy is doped with Mx on the basis of the NCM system. Mx doping will enhance the strength of the boundary between the primary particles, thus reducing the formation of micro-gap during the detrimental phase transition process, allowing it to circulate The performance is better than that of NCM811 material, and at the same time, it can achieve the characteristics of better heat resistance, less gas production and higher safety.
The SVOLT quaternary material cell project was established in September 2018, and will implement the quaternary material-based cell SOP in November 2022.
Company website: https://www.svolt.cn/
Lishen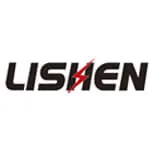 Company profile:
Lishen predicts that by 2022, the specific energy of high-nickel cells in passenger cars will reach 350Wh/kg. Now become Top 10 high nickel battery manufacturers in the world.
At present, the energy density of NCA cells developed by Lishen exceeds 300Wh/kg, and the power-type NCM811 battery technology has also made breakthroughs and installed, showing Lishen's layout of the high-nickel route.
Company website: http://www.lishen.com.cn
Panasonnic


Company profile:
Panasonic in Top 10 high nickel battery manufacturers adheres to the NCA route on the high-nickel battery technology route. At present, it has supplied Tesla with NCA batteries with a cobalt content of less than 5% on a large scale, and said that it will increase the energy density of the 2170 cylindrical battery provided to Tesla by 20% in the next five years, and plans to deliver cobalt-free batteries between 2022 and 2023.
For the 4680, which has high expectations, Tesla also gave priority to Panasonic, which cooperated closely. At the end of 2021, Panasonic and Sony announced that the yield rate of 4680 batteries has increased from 20% to 80%.
Company website: www.panasonic.cn
LG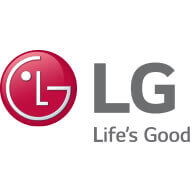 Company profile:
LG Energy is one of Top 10 high nickel battery manufacturers focuses on the field of quaternary batteries. In 2021, it will be the first to mass-produce NCMA quaternary lithium batteries with increased nickel and reduced cobalt (90% nickel content) and supply Tesla. At the same time, LG Energy and General Motors also established a joint venture battery company called Ultium Cells in the United States to produce and supply NCMA quaternary batteries for General Motors by 2022.
On January 10, 2022, LG BCM, a joint venture established in South Korea by LG Chem, the parent company of LG Energy, and Chinese enterprise Huayou Cobalt, will build a new battery cathode material factory in Gumi, central South Korea, for the production of NCMA cathode materials.
It is planned to start mass production before 2025, with an annual output of 60,000 tons of cathode materials, which can be used for 500,000 pure electric vehicles (EVs). It is expected to become one of the largest cathode material factories in the world after completion.
Company website:http://www.lg.com
SKI
Company profile:
SK Innovation, one of Top 10 high nickel battery manufacturers in the world, a unit of South Korea's SK Group, entered the power battery business in 2005.As early as 2019, SKI announced that it would develop next-generation high-nickel batteries with a nickel content of 90% within the year.
In early 2021, SKI revealed its new "SK Inside" brand strategy and showcased the latest NCM9/0.5/0.5 system, reducing the cobalt content to 5%.A few days ago, SKI announced that it is ready to mass-produce NCM9/0.5/0.5 batteries and is waiting for orders from automakers. It can provide 700km of battery life and shorter charging time, and is expected to be the first company in the world to commercialize NCM batteries containing 90% nickel.
Company website:http://www.skinnovation.com/
Final thoughts:Due to the low and unstable global production of cobalt resources, its high price greatly affects the production cost of batteries.
The high nickel battery greatly reduces the cobalt content while increasing the nickel content, which not only increases its own capacity but also reduces production costs.