Top 10 lithium ion battery manufacturers in China
With the development of the world economy and the improvement of science and technology, lithium ion battery with many advantages such as high performance and portable has become a indispensable thing we will use every day in our daily life.
Since 2014, when surpassed Japan and South Korea in the production of lithium ion batteries, China has been ranked first in the world and their lithium battery technology has been at the advanced level in the world.
China's lithium-ion battery market is also booming, with 47400 lithium ion battery companies as of September 2021. In the past 10 years, the registration volume of lithium ion battery companies in China has shown an overall upward trend.
So, among so many Chinese lithium ion battery manufacturers, which one has the best product quality and the most advanced technology? And how to find the best lithium ion battery manufacturers in China, that is, the best lithium ion battery manufacturers in world?
TYCORUN ENERGY  PACK process The Power Wall Lifepo4 10KWH
This article will introduce the Top 10 lithium ion battery manufacturers in China in detail, including their development history, major products and recent news. I believe that after reading this article, you will have a general understanding of the best lithium-ion battery manufacturers in China.
1.CATL

CATL is one of the first Chinese power battery manufacturers with international competitiveness, and is the world's largest lithium battery enterprise with the highest market value, focusing on the research and development, production and sales of new energy vehicle power battery system and energy storage system.
In only about ten years of development, the loading capacity of CATL power lithium battery not only accounted for half of the Chinese market, but also far ahead in the world, becoming the first Chinese manufacturer of lithium ion power battery to enter the supply chain of international top car companies.
CATL has cooperated with tesla, BMW, Mercedes Benz, Toyota, FAW-Volkswagen and other top enterprises, becoming the world's leading power battery supplier. CATL has four research and development centers and six production bases, and this year it launched a highly anticipated sodium ion battery with high energy density. It was listed on the Shenzhen Stock Exchange in 2018, and its share price rose from 106.18 RMB at the end of 2019 to 501.50 RMB at present, with a market value of 1.169 billion RMB now.
CATL has reportedly set up a branch in South Korea to supply batteries to Hyundai Motor. CATL will be the supplier of the third batch of batteries for Hyundai Motor's e-GMP chassis platform for pure electric vehicles. At the same time, CATL won the bid for the power battery supply of two models of Hyundai, which is expected to be worth more than 10 billion RMB and will be supplied in 2023.
In addition to Hyundai Motor, CATL lithium iron phosphate batteries have also won orders from many international automakers. CATL will supply 42 kilowatt-hour lithium iron phosphate batteries for the U.S. commercial electric vehicle ELMS and ensure battery supply until 2025. Tesla has also ordered 45GWh lithium iron phosphate batteries from CATL for next year's planned sales, mainly for the Model 3 and Model Y. Data show that Tesla's purchase of CATL lithium iron phosphate batteries has accounted for 19% of its total shipments, making it the largest customer.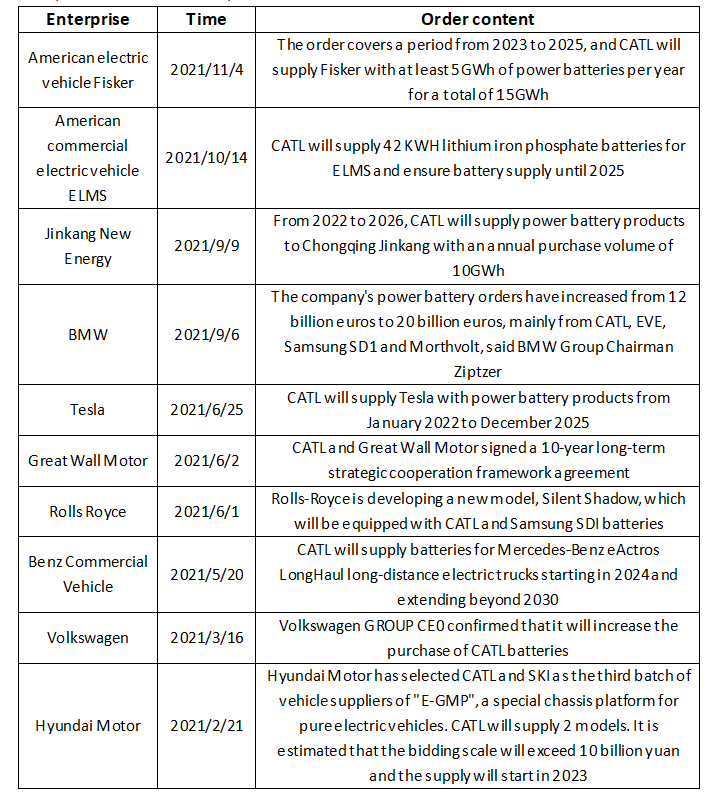 In terms of orders, since this year, CATL has locked a number of long orders. The company has won a 3-year total 15GWh order from Fisker, a 5-year order from Jinkang New Energy, a 4-year order from Tesla, a 10-year long-term strategic cooperation agreement with Great Wall Motor, a 7-year order from Benz commercial vehicles, and increased supply to BMW, Volkswagen, Hyundai, Rolls-Royce, etc.
2.BYD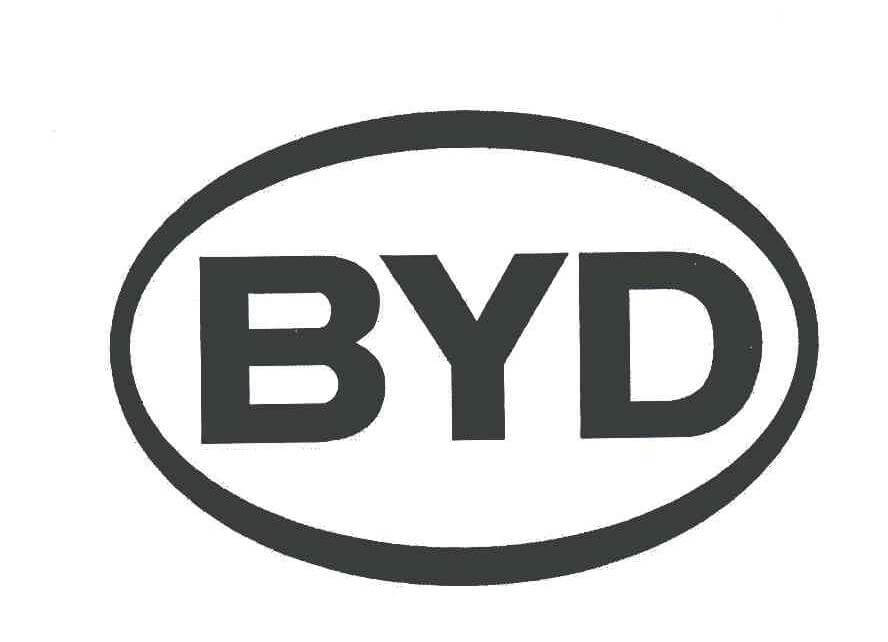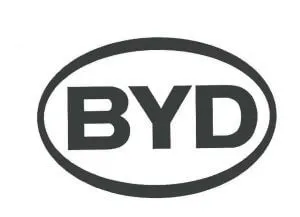 Founded in February 1995, BYD has set up more than 30 industrial parks around the world and achieved strategic layout in six continents. It is a world-renowned manufacturer of lithium-ion battery cells, modules and electric vehicles. BYD started with the production of rechargeable batteries, with innovation and strength in more than 20 years of high-speed and comprehensive development, business layout covers battery, electronics, automotive, new energy and rail transportation and other fields, and are playing a pivotal role in these fields.
In the field of batteries, BYD has 100% independent research and development, design and production capacity, with more than 20 years of continuous innovation, product has covered consumer 3 c battery, power battery (lithium iron phosphate batteries and ternary battery), solar cells, as well as the energy storage battery, etc, formed a complete battery industrial chain, and the battery products mainly self-marketing.
At present, BYD is the world's largest manufacturer of lithium iron phosphate batteries by capacity. It has accumulated a series of unique advantages in lithium iron phosphate power batteries and has a complete set of technology from cell production to motor vehicle design. BYD is a company listed in Hong Kong and Shenzhen, with a market capitalization of 826.8703 billion RMB and 831.448 billion RMB respectively.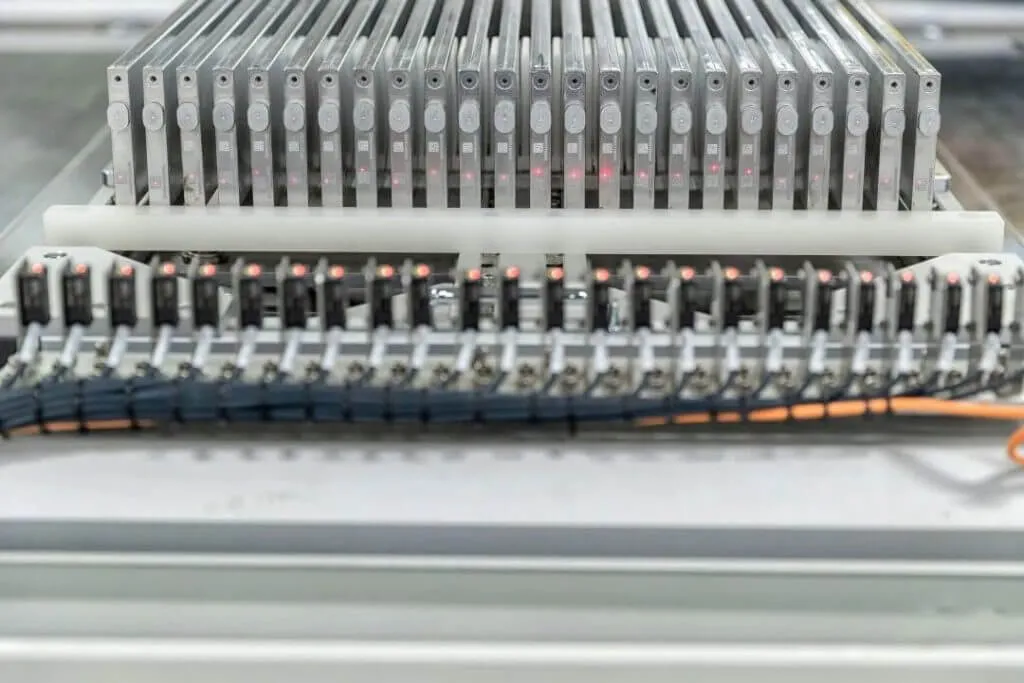 In March last year, BYD officially launched the blade battery, which uses lithium iron phosphate technology. Compared with the traditional battery, the flat blade battery can reduce the invalid space between the single battery, and the increase of the area also plays a very large role in heat dissipation. After the whole arrangement, the space utilization of the blade battery is up to 60%.
"Blade battery" has become the core competitiveness of BYD in the past two years. It has six technological innovations: super safety, super life, super endurance, super strength, super power and super low temperature. As early as April this year, BYD chairman announced that BYD's pure electric models began to fully switch to blade batteries, and fully use the most stringent test method for power battery safety – needle test, as the standard.
3.GOTION HIGH-TECH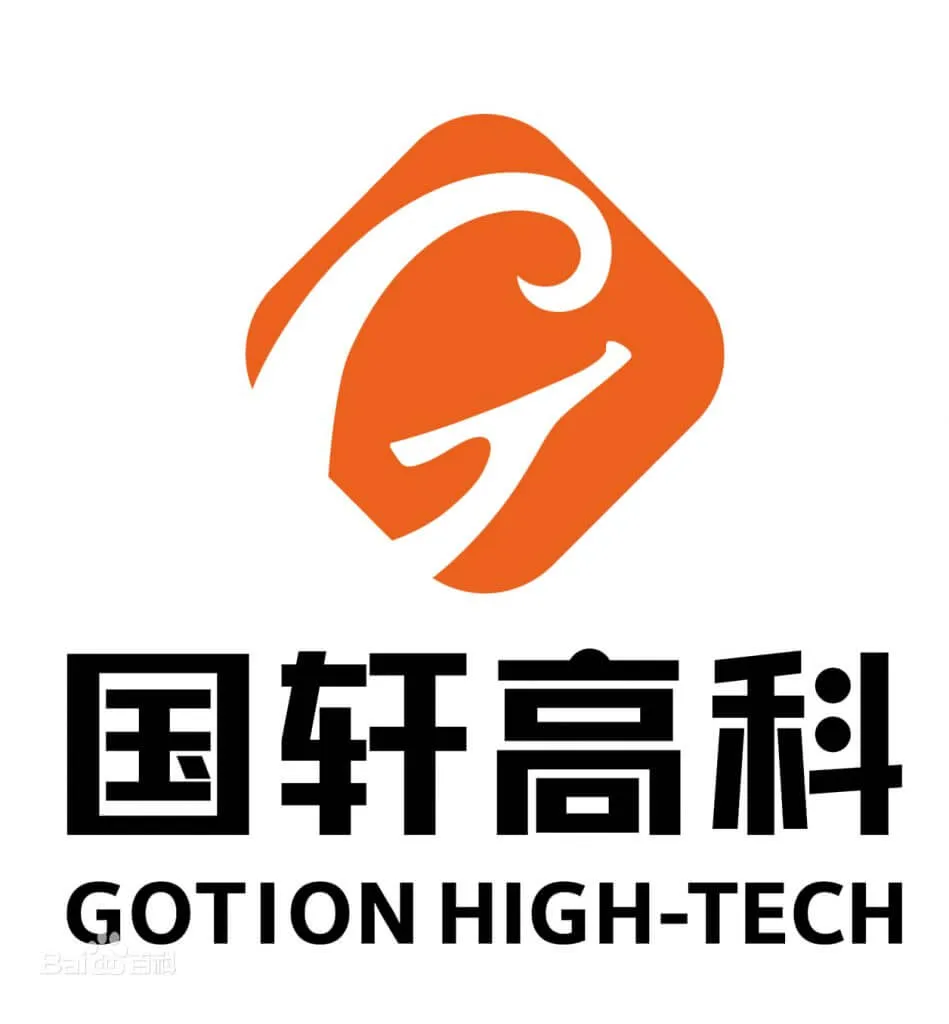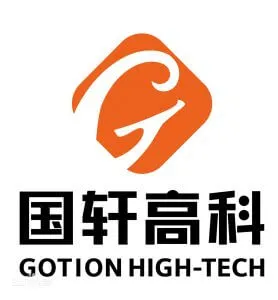 GOTION High-tech is the first enterprise in China's power battery industry to enter the capital market. As an enterprise engaged in the independent research and development, production and sales of lithium batteries for new energy vehicles, GOTION High-tech has realized the integrated production of cathode materials, battery production, PACK grouping, BMS system, energy storage battery PACK and high energy products. Its main battery product is lithium iron phosphate battery.
GOTION High-tech has six research and development platforms in the world. In terms of research and development of lithium iron phosphate battery technology, it has completed the upgrade of the energy density of the single cell from 180Wh/kg to 190Wh/kg, and has undertaken the major scientific and technological project of 300Wh/kg high energy density of the Ministry of Science and Technology of China. GOTION High-tech, whose partners include JAC Motors and Volkswagen, was successfully listed in May 2015 and currently has a market value of 67.037 billion RMB.
GOTION High-tech chairman said at the World Manufacturing Conference 2021 New Energy vehicle Industry Development Forum on November 20 that GOTION High-tech will form 300GWh battery capacity in 2025. And The semi-solid state battery of GOTION High-tech has made important progress, realizing the endurance of more than 1,000 kilometers.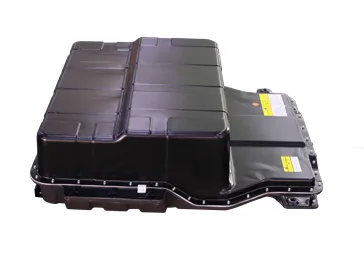 And recently, GOTION High-tech obtained the Great Wall subsidiary 10GWh order. The both sides confirm that the total amount of battery delivered between 2022 and 2025 shall not be less than 10GWh, and the total amount of battery delivered in 2022 shall not be less than 2.5GWh.
At the same time, in order to ensure production capacity supply, Great Wall Auto Parts Will provide GOTION High-tech with resources including but not limited to financial and technical assistance to support both sides to advance production capacity layout. In the next four years, the total amount of products purchased by Great Wall Components from GOTION High-tech will be no less than 7 billion RMB, of which the amount will be no less than 1.7 billion RMB in 2022.
4.CALB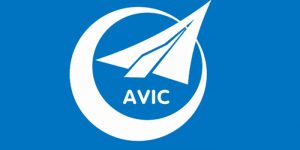 CALB is a high-tech enterprise specializing in the development, production, sales and market application of lithium ion power battery, battery management system, energy storage battery and related integrated products and lithium battery materials.
At present, the company has set up six industrial bases in China, and has a professional independent RESEARCH and development institute — China Aviation Lithium Institute, which is committed to the research and development and application of key power battery technology. Products cover ternary and lithium iron phosphate two systems, is China's leading company that produce the lithium ion power battery more than 100AH high rate, and with long life, large capacity.

Recently, CALB held a strategic press conference and announced that it would independently develop civil and military products, complete the joint-stock transformation of the civil product business and upgrade the brand, which means that CALB will formally separate civil and military products, and prepare for the capital market.
At the same time, CALB will also focus on the construction of industrial cluster development mode, planning to form five industrial base clusters in the Pearl River Delta, Yangtze River Delta, southwest Region, central region and northeast region in China, and planning to build RESEARCH and development production bases in other countryto build a global RESEARCH and development network. Its capacity plan in 2025 is increased from 300GWh to 500GWh, and its annual capacity in 2030 is expected to reach 1TWh.
5.EVE

After 20 years of rapid development, EVE has become the largest supplier of high-capacity lithium primary batteries in China and the fifth largest in the world. It is a leading new lithium energy enterprise with independent intellectual property rights and international advanced technology level.
EVE has core technologies and comprehensive solutions for both consumer and power batteries, with technologically advanced high-energy lithium primary batteries as the leading products, and enjoys a far leading market share in lithium/sulfuryl chloride, lithium/manganese dioxide and lithium/iron disulfide primary batteries in China.
And has become one of the world's leading suppliers of green high-energy lithium batteries with international advanced technology level. The products are widely used in the fields of smart meters, automotive electronics, security, data communication and intelligent transportation. Listed in 2009, the current market value of EVE has reached a total market value of 214.2 billion RMB.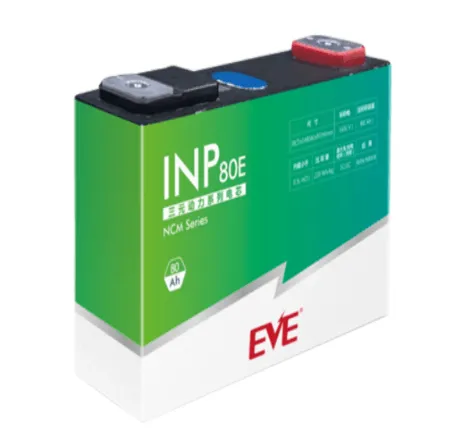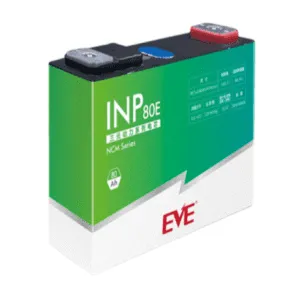 EVE LFP energy storage batteries began to enter the global market on a large scale. Powin Energy, a us Energy storage system integrator, has signed a two-year general supply agreement with EVE to become the battery supplier for Powin's Battery Energy Storage System (BESS) project. Powin said the contract would lead to delivery of nearly 500MWh of energy storage by this year from EVE. Coupled with at least the same size of 500MWh in the following year, this means that EVE will supply Powin with at least 1GWh of LFP batteries.
Recently, EVE also announced that it will invest 6.2 billion RMB to build a large cylindrical battery project. Since Tesla launched the new 4680 battery scheme last year, various lithium ion battery companies actively layout technology research and development, accelerating the mass production of products off the line. Therefore, the new facility is likely to be the world's first mass-produced 4680 and 4695 batteries.
6.ATL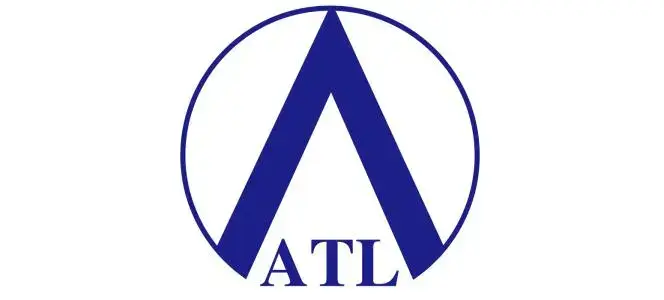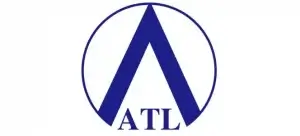 Amperex Technology Limited (ATL for short), headquartered in Hong Kong, is committed to providing high-quality rechargeable lithium ion battery cells, packaging and system integration solutions. After nearly ten years of development, the annual sales have exceeded 30 billion RMB.
As the leading polymer lithium battery supplier in the global industry, it is firmly in the forefront of the global lithium battery industry. ATL has become a well-known electronic enterprises mobile power suppliers. Their clients include a number of well-known original manufacturers of smart phones, laptops and tablets, various manufacturers of drones, intelligent robots and power tools, as well as a variety of smart home, virtual, augmented reality and wearable electronics pioneer leaders.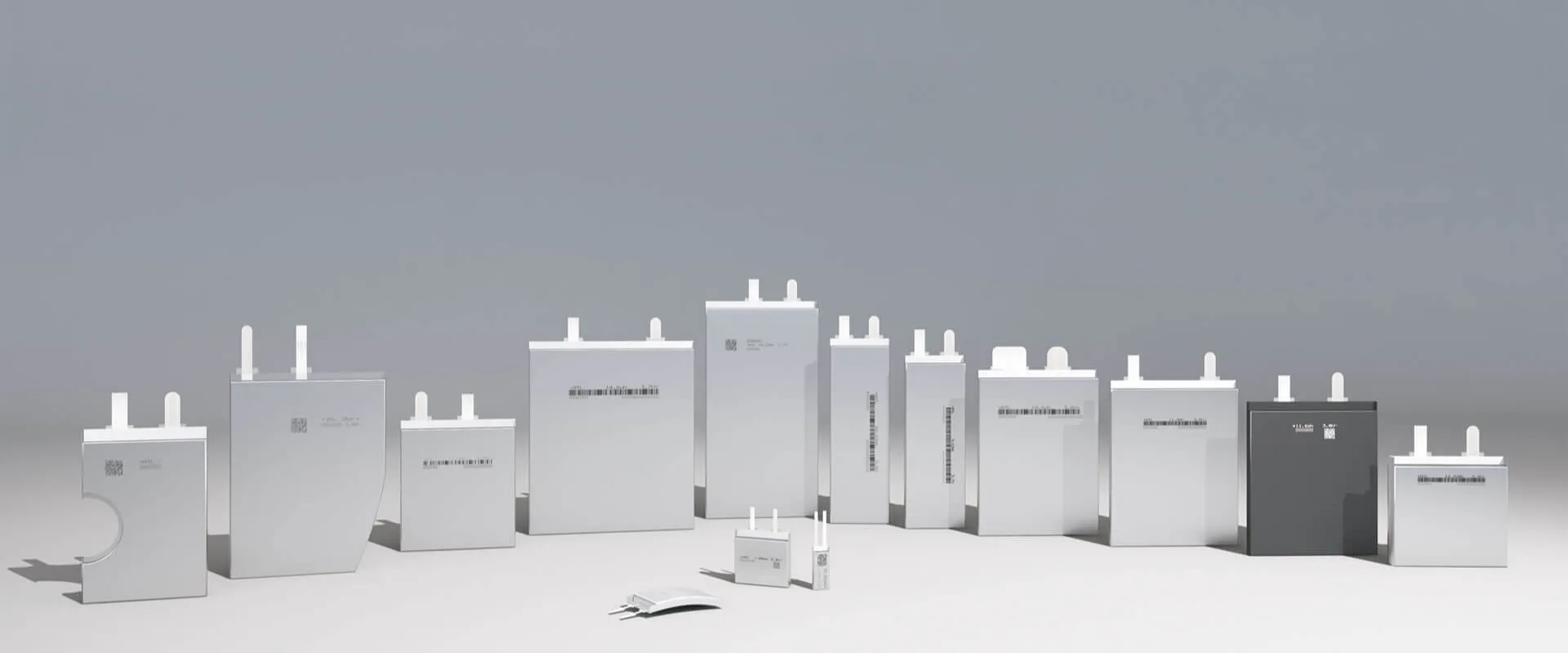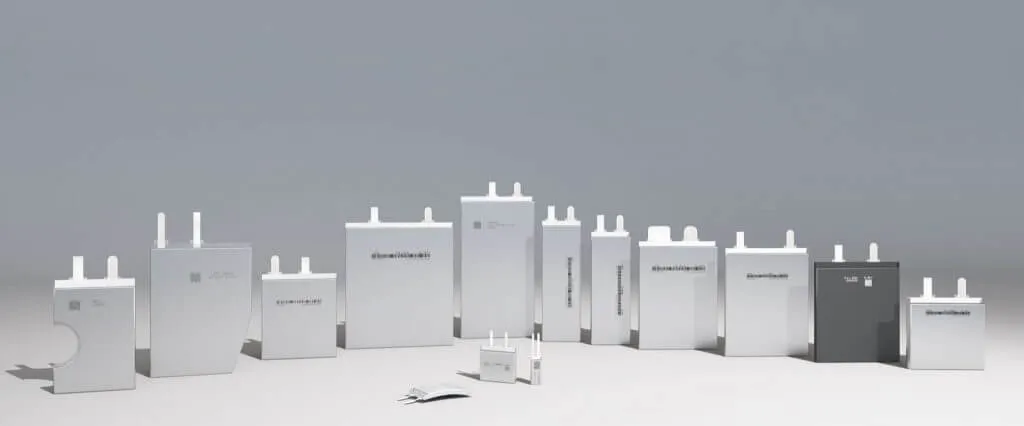 7.Farasis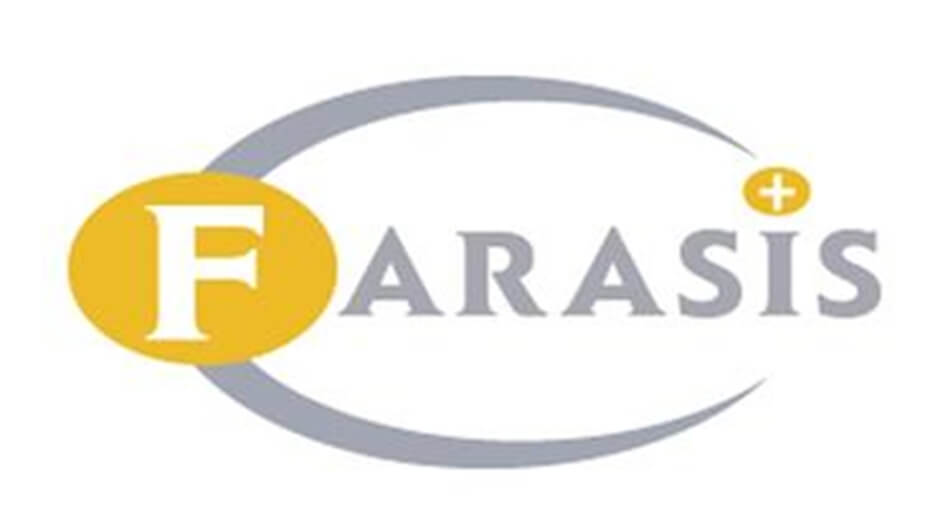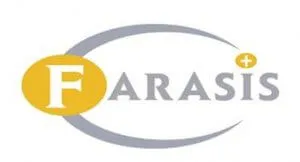 As the world's leading manufacturer of pouch power and energy storage batteries, and one of the first enterprises in China to achieve the mass production of ternary pouch power batteries, Farasis focuses on the research and development, production and sales of pouch lithium-ion batteries, and develops rapidly in the application fields of transportation, energy storage, equipment, energy and Internet of Things.
The core product ternary pouch power battery has excellent performance, featuring high energy density, good safety performance, long cycle life, fast charging speed and strong temperature adaptability. It went public in 2020 with a market value of 34.64 billion RMB.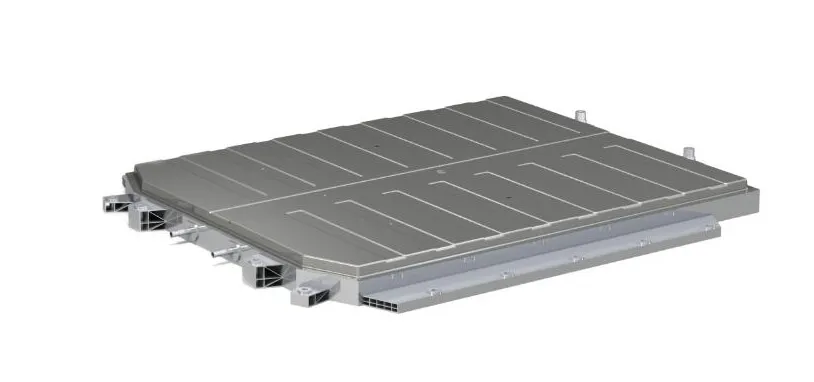 8.Ganfeng Lithium


Ganfeng Lithium has long been committed to the research and development and production of deep processing lithium products, and its comprehensive strength ranks first in the field of deep processing lithium products in China.
The company's business runs through the whole industry chain of resource exploitation, refining and processing, battery manufacturing and recycling, and its products are widely used in electric vehicles, energy storage, 3C products, chemicals and pharmaceuticals, etc., with a leading position in a number of market segments in China.
Its lithium mineral resources are all over the world, and it also has the industrialization technology of "lithium extraction from brine", "lithium extraction from ore" and "lithium recovery". Lithium compound, lithium metal capacity is sufficient, with a number of production bases around the world; With a complete battery manufacturing and recycling technology, they provide sustainable value-added solutions for battery manufacturers and electric vehicle manufacturers.
Ganfeng Lithium is the only enterprise in China to establish the whole product chain of "brine/lithium containing recovery materials – lithium carbonate/lithium chloride – lithium metal – butyl lithium/battery grade metal lithium – lithium series alloy", and also the only enterprise to realize the whole product chain competition in China's lithium industry. Its current market value is $247.2 billion.
9.Lishen


Lishen Battery has been developing 18650 cells and assembly process since its establishment in 1997. Lishen battery is the first lithium-ion battery r&d and manufacturing enterprise in China, with 23 years of r&d and manufacturing experience in lithium-ion battery.
Lishen Battery is engaged in the lithium ion battery and power battery technology research and development, production and management, become the international first-class, China's leading lithium ion battery professional production enterprises, lithium electricity industry products used by portable mobile electronic devices also extend into the new energy, electric cars, wind power and solar power, energy storage system, and many other fields.
The company has an annual production capacity of 15G watt-hour lithium ion battery, and its share of international high-end market is in the forefront of the global lithium battery industry.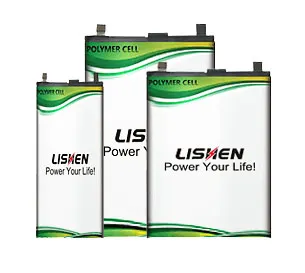 10.REPT

Reep Energy is mainly engaged in the development, production and sales of power/energy storage lithium ion battery mono to system application, focusing on providing high quality solutions for new energy vehicle power and smart electric energy storage. REPT mainly uses square aluminum shell ternary lithium batteries and iron lithium batteries of VDA and MEB standard sizes.
The technical strength of the products has reached the leading level in China, and the application of products covers a wide range of fields. Its parent company, Qingshan Industrial, is one of the world's largest producers of nickel and iron, so It has a unique advantage in the upstream nickel raw material for lithium batteries.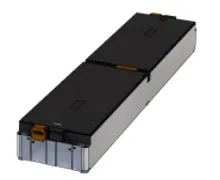 If you want to get to know more about the lithium ion battery manufacturers in China, you can read the Top 100 Lithium ion battery Manufacturers in china in our website. In that article, we introduced 100 Lithium ion battery Manufacturers in detail. And you can also go through other articles in our best list such as Top 100 portable power station companies in China.