Is a swollen battery dangerous? The complete guide to dealing with a swollen battery
Lithium-ion batteries are arguably the most popular types of batteries mainly due to their easy rechargeability and disposal. Their uses range from small electronics like wireless headphones, toys, and handheld power tools to electric vehicles as  power battery and home energy storage systems as powerwall battery. However, due to certain causes, there are situations when you will find a bulge on your Li-ion battery.
Today, we are going to answer all your questions about a swollen Lithium battery and help you make informed decisions. To find out all you need to know about a Li-ion swollen battery, keep on reading;
Is a swollen battery dangerous?
A swollen battery is a potentially hazardous device as it contains dangerous chemical substances within it that can be harmful to individuals. If left in your device, a Lithium-ion swollen battery can be extremely dangerous in several ways. Firstly it could get punctured either on purpose or by accident, this will lead to the release of harmful gases into the surrounding atmosphere.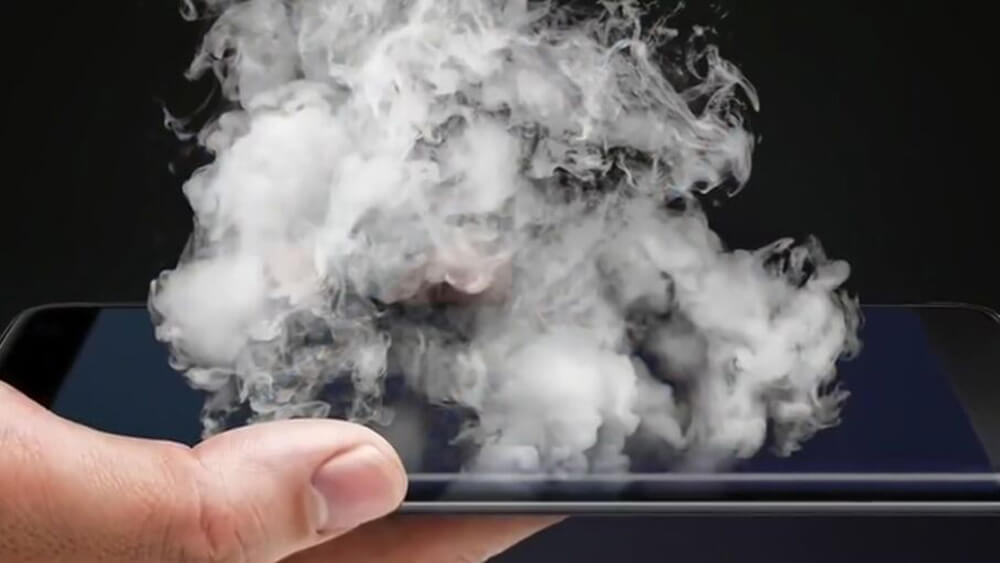 This is why it is always advised to keep away from fire as exposure to a flame or explosion could lead to serious injury for the person holding the device. Keep your swollen battery away from exposed flames or high temperatures to avoid potentially dangerous incidents.

Is it normal for lithium batteries to swell?
Although it isn't too common, it is a normal occurrence for Li-ion batteries to swell or protrude during use. These batteries are well coveted for their lightweight, long cycle durations, and shelf life but they also come with several cons.
Lithium batteries are vulnerable to high temperatures and prolonged use, these factors usually lead to an increase in the rate of degradation. A swollen battery is the peak of a faulty battery as it signals an end in its life cycle, so although it is dangerous, a battery swelling is not out of the ordinary.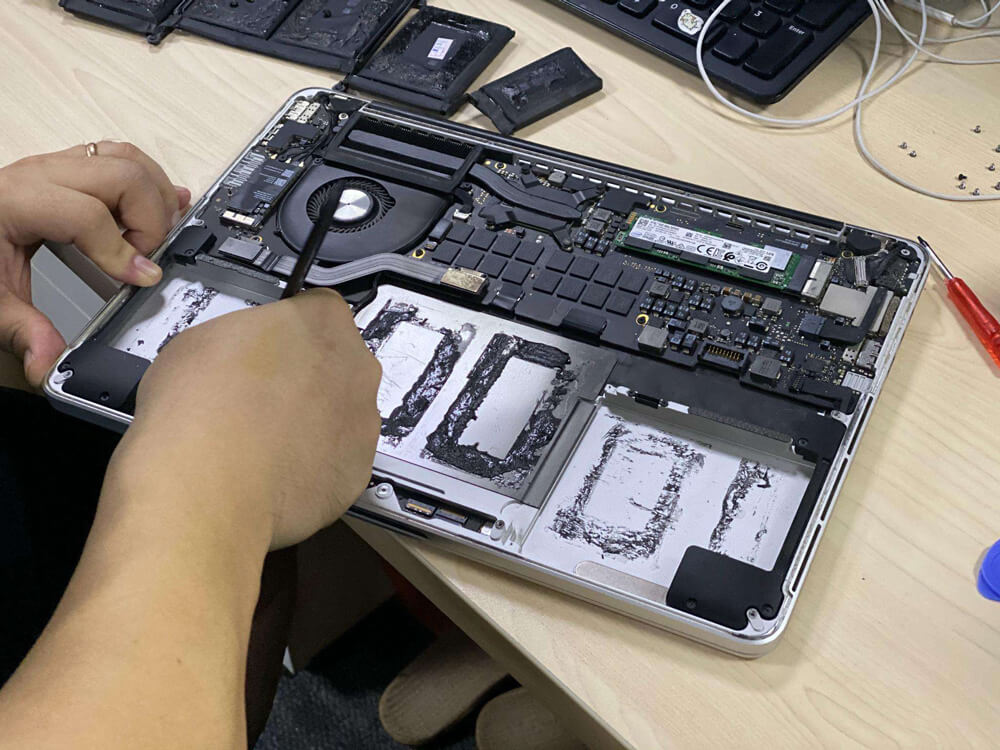 What causes a lithium polymer battery to swell?
Lithium batteries despite their overwhelming advantages have been shown to tend to swell in certain situations. There are some common causes of a swollen battery which are sometimes avoidable while others are just part of its life cycle;
● Below standard manufacturing:
A major cause of swollen batteries is the use of bad cell materials and a poor design. Low cathode to anode stoichiometric ratios and particulate contamination are underlying causes which usually go under the radar.
● Excessive charging:
A discharge and overcharge are both potential causes of a faulty battery as they tend to affect the balance of the cells. Overcharging accelerates parasitic reactions between the electrolytes and electrodes leading to the release of heat and gases that cause swelling.
● Mechanical damage:
Mechanical damage is also a potential cause that involves a problem during cell assembly or sometimes from the product application. These cases have nothing to do with the users and usually stem from a manufacturing issue.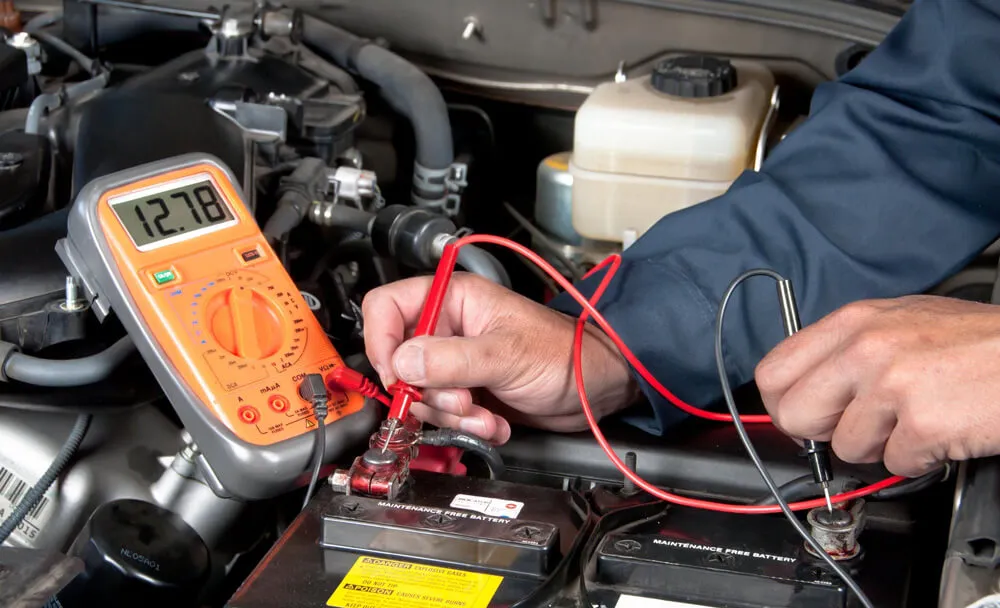 ● Other causes :
Other causes of swollen battery include; deep discharge of cells and excessive temperatures (like leaving your phone in the locked car).
Can you put a swollen battery in the freezer?
As a swollen battery is caused by high temperatures, especially ternary lithium batteries, it is fairly understandable for users to want to fix this problem by doing the exact opposite. This is however a bad idea as batteries swollen or not should be put in a freezer. For one, Li-ion and Li-po batters don't react well to moisture which is why they should always be kept in a dry place. Secondly, freezing causes components of the battery to contract and shrink which would lead to contact and ultimately a short.
Short circuits are a sure way to cause a fire. If you do put your swollen battery in the freezer, at some point you will have to take it out for use, exposing it to a massive change in temperature. The moisture from condensation will cause you a lot more problems than you can solve.
How do you treat a swollen battery?
Sadly, despite the numerous benefits of a Lithium battery, there are no ways to fix a swollen battery. Your battery swelling is a sign of dead cells which have crossed their limit so looking for a way to repair it is pointless.
The only real options you have are to either replace the battery or the entire device, depending on the level of damage (if any). This is why buying devices with a removable battery is optimal so when the battery does degrade, you can easily replace it and not the whole device.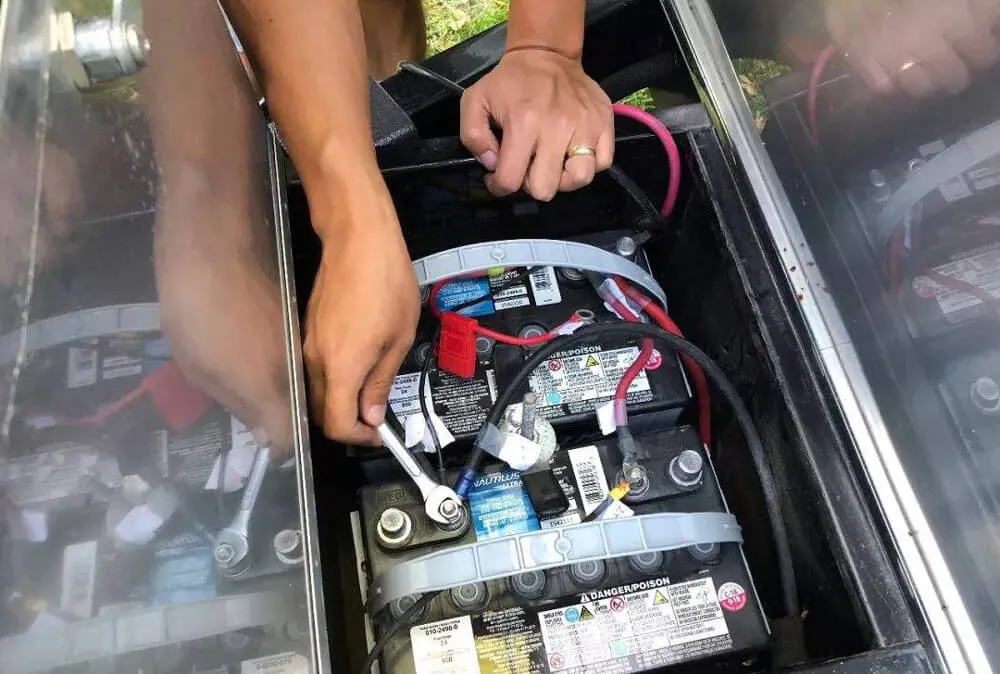 Can a swollen battery fix itself?
When you notice any indication of a swollen battery, the best thing you can do is to turn it off and take it to a service center or the battery manufacturer. Waiting for your battery to 'shrink' back to its original size is a waste of time as once it has swollen, there's no turning back. Li-ion and Li-po batteries have a lot of impressive features but self-generation isn't one of them.
What do you do with a swollen battery?
First of all, the worst thing you can do is to ignore it, don't use the device, or leave it connected to a power source. After switching off the device, you can carefully remove the battery when possible and place it in a cool, dry place. If you can't remove it or you feel resistance, it'll be smart to take it to an authorized repairer instead. Then take the battery to a proper disposal factory that performs correct recycling processes.
Do swollen batteries explode?
Yes, they do! In the right circumstances including overheating or excessive use while swollen. It could either explode or catch fire while you hold it, this is one of the major risks of a swollen battery.
Where do you store swollen batteries?
When your swollen battery has been removed, your best bet is to take it to a recycling center or an authorized battery collection site. Throwing it into your trash can or waste bin serves as a potential fire hazard, putting your home at serious risk.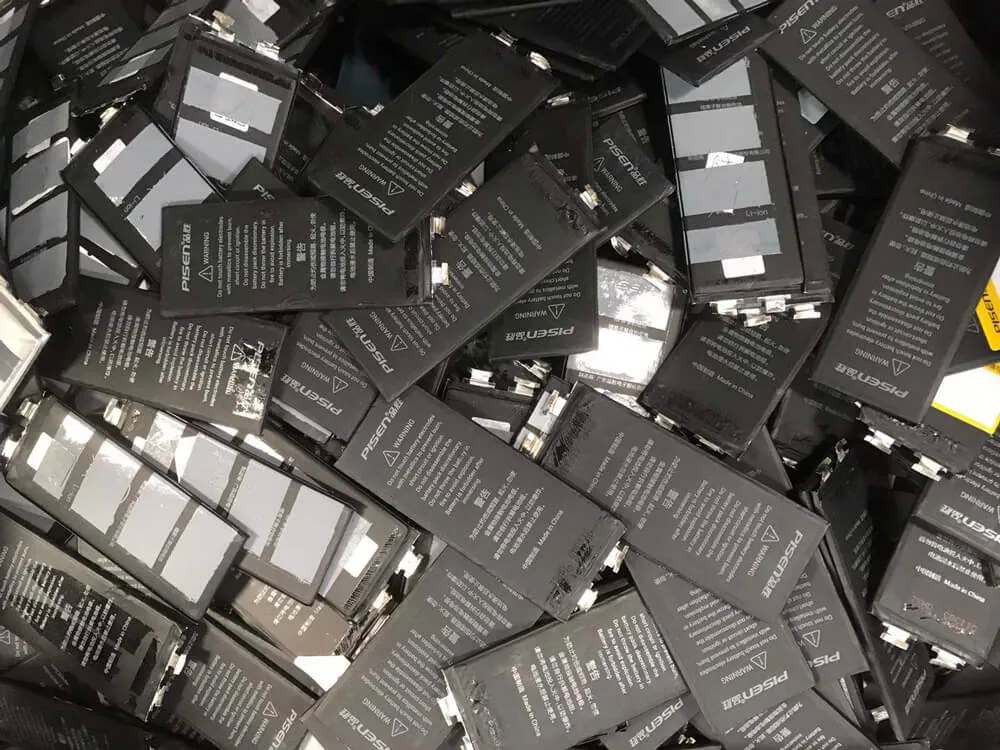 What happens when you poke a swollen battery?
Several toxic gases build up in a swollen battery pitting the casing under stress. By poking it you risk releasing these harmful gases into the air and cause a potential risk of fire or explosion.
Summary
Lithium batteries are very common in electronics now because of how long they last, the portable nature of their cells, and their affordability. This doesn't however mean you shouldn't take care of them, avoid overcharging, and leaving them in hot places. Hopefully, this article helps you deal with the dreaded bulging batteries when next it happens.
We've also written a series of how-to articles on battery problems that you can read if you're interested: lithium battery not charging ; how to fix a dead battery ; battery corrosion etc.