Top 10 EV super fast charging products manufacturers in the world
The pace of global energy transformation continues to accelerate, clean energy transformation and low-carbon energy development have increasingly become an international consensus.
More and more countries have actively introduced relevant policies and measures to promote the development of the renewable energy industry. Electric vehicles are also gradually replacing traditional fuel vehicles, and charging speed has become one of the biggest concerns for electric vehicle owners.
In order to improve charging speed, major car companies have begun to deploy super fast charging. Although the current progress of various car companies is not the same, they all regard supercharging as a key aspect of the next stage, and have also found feasible technical solutions.
| Car company | Release date | Layout form | Peak voltage | Peak power | Battery life performance |
| --- | --- | --- | --- | --- | --- |
| Porsche | 2018.6 | Car model / charging pile | 800v | 350kw | Charge to 80% in 15 minutes |
| Tesla | 2019.3 | Car model / charging pile | 400v | 250kw | 120 kilometers of range after 5 minutes charging |
| Hyundai | 2020.12 | Platform | 800v | / | Charge to 80% in 14 minutes |
| BYD | 2021.4 | Platform | 800v | / | 150 kilometers of range after 5 minutes charging |
| Geely | 2021.4 | Platform / car model | 400v/800v | / | Charge to 80% in 30 minutes |
| ARCFOX | 2021.4 | Platform / charging pile | 800v | 180kw | 196 kilometers of range after 10 minutes charging |
| Chang'an | 2021.8 | Platform | 800v | 300kw | 200 kilometers of range after 10 minutes charging |
| ZEEKR | 2021.9 | Car model / charging pile | 800v | 360kw | 120 kilometers of range after 5 minutes charging |
| Great Wall | 2021.11 | Car model | 800v | 400kw | 401 kilometers of range after 10 minutes charging |
| GAC Aian | 2021.8 | Car model / charging pile | 1000v | 480kw | 120 kilometers of range after 5 minutes charging |
| Dongfeng Lantu | 2021.1 | Car model / charging pile | 800v | 360kw | 401 kilometers of range after 10 minutes charging |
| Xiaopeng | 2021.1 | Car model / charging pile | 800v | 480kw | 200 kilometers of range after 5 minutes charging |
In addition to these car companies, major battery manufacturers have launched super fast charging products, including battery, battery charger, fast charging connector, charging system, etc.
This article will introduce you to the top 10 EV super fast charging products manufacturers in the world, including CATL, CALB, Sunwoda, SVOLT, EVE, Greater Bay, HARTING, Staubli, Yonggui, Rifeng.
Top 10 EV super fast charging products manufacturers in the world in 2023
| | |
| --- | --- |
| Established date | 2011 |
| Global headquarters | Ningde, Fujian, China |
| Company website | www.catl.com |
As one of the top 10 power battery companies, CATL's super fast charging technology has covered electronic networks, fast ion rings, isotropic graphite, superconducting electrolytes, high-porosity separators, multi-gradient pole pieces, multi-pole lugs, anode potential monitoring, etc.
CATL Qilin batteries use isotropic technology, which allows lithium ions to be embedded into graphite channels from 360 degrees, significantly increasing the charging speed. Anode potential monitoring can adjust the charging current in real time, keeping the battery within a safe range without lithium precipitation side reactions. Maximize charging capacity and achieve a balance between extreme charging speed and safety.
The ternary version of the Qilin battery uses a high-nickel cathode + silicon-based anode system, with an energy density of up to 255Wh/kg, and supports 5-minute hot start and 10-minute charging to 80%.
However, the volume expansion of silicon can be as high as 400%, causing swollen battery during the charge and discharge process, and the active material is easily detached from the pole piece, causing rapid capacity attenuation and forming an unstable SEI film.
Therefore, CATL's conductive material uses single-walled carbon nanotubes with a diameter of 1.5~2 nanotubes, which has stronger binding force on the silicon anode and a more complete conductive network. Even when the silicon anode particles expand in volume and begin to crack, they can still pass through the single-walled carbon nanotube to remain well connection.
| | |
| --- | --- |
| Established date | 2009 |
| Global headquarters | Henan, China |
| Company website | www.calb-tech.com |
CALB is a world-leading new energy technology company, committed to building an all-round energy operation system, and providing comprehensive solutions for the new energy full-scenario application market represented by power and energy storage, product solutions and full life cycle management.
In the field of 800V high-voltage fast charging, CALB has laid out in two routes: square and ultra-fast supercharging large cylinder. Its square products support 4C fast charging, and its large cylindrical products support 6C fast charging.
In April 2023, CALB debuted its "top-flow" battery, which used integrated assembly technology to create an integrated current collector plate with the tabs directly connected to the top.
Through the integrated current collecting plate design, compared with ordinary electrodeless batteries, the "top flow" battery can reduce the current flow path by 70%, the ACR (AC internal resistance) by 27%, and the DCR (DC resistance) by 40%.
The internal resistance is reduced by 50%, and the space utilization is increased by 3%. In terms of chemical system innovation, CALB also innovates the design of fast charging systems through original "extreme quality" electrolyte technology.
| | |
| --- | --- |
| Established date | 1997 |
| Global headquarters | Shenzhen,Guangdong, China |
| Company website | www.sunwoda.com |
Founded in 1997 and listed in 2011, Sunwoda is focusing on 3C consumer batteries, power wheels battery, energy technology, intelligent manufacturing and industrial internet. The company currently has multiple production and manufacturing bases in China and India, and branches in the United States, France, Germany, Israel, South Korea, Japan, Vietnam and other countries.
In September 2022, Sunwoda released its super fast-charging power battery product – SFC480. The product has a maximum charging power of 480kW and can achieve a range of 200km in 5 minutes of charging, a range of 400km in 10 minutes, and a range of up to 700km on a single charge.
In terms of material innovation, SFC480 uses a high-voltage, low-cobalt Ni60 cathode system, and adopts composite coating and R element doping technology solutions to improve the product performance of the cathode material, allowing the battery to have high energy density, fast charging and high safety performance.
SFC480 also introduces a new generation of 3D liquid cooling technology at the system level, achieving an energy retention rate of more than 85% at a low temperature of -20°C, a volume utilization rate of more than 72%, without heat diffusion in all products.
At the Shanghai Auto Show, Sunwoda released an upgraded super fast charging battery with features such as ultra-fast charging, high safety, and extreme durability. It further supports electric vehicles with a range of 1,000 kilometers and can be charged from 20% to 80% SOC in 10 minutes.
| | |
| --- | --- |
| Established date | 2018 |
| Global headquarters | Changzhou, Jiangsu, China |
| Company website | www.svolt.cn |
SVOLT is a new energy high-tech company specializing in the research, development and manufacturing of automotive power batteries and energy storage systems. The company was established in 2018 and is headquartered in Changzhou, Jiangsu.
At present, the main products include battery cells, modules, battery packs and a full range of energy storage products such as large-scale energy storage, unit energy storage, medium-sized energy storage, home storage, and portable energy storage.
SVOLT has launched a Dragon Armor Battery, which uses precision control technology of precursor directional growth on the cathode material to reduce the internal resistance of the battery core by more than 10%.
The electrolyte also uses low-resistance additive systems such as sulfur-containing additives and lithium salt additives. The separator uses a high-porous ceramic membrane to improve the ion conductivity of the separator while taking into account heat resistance, achieving a balance of fast charging and safety.
Dragon Armor Battery adopts a double-sided cooling design, allowing the battery core to contact the cooling plate over a large area, allowing the cooling plate to quickly take away the heat from the battery core, and the heat exchange capacity is increased by 70% compared to the normal level.
It can not only improve the safety of battery packs in non-charging scenarios, but also significantly improve the safety of electric vehicle fast charging scenarios.

| | |
| --- | --- |
| Established date | 2001 |
| Global headquarters | Huizhou, China |
| Company website | www.evebattery.com |
EVE Battery was established in 2001. It has core technologies and comprehensive solutions for consumer batteries and power batteries.
Comprehensive solutions for power batteries cover square ternary batteries, square lithium iron batteries, soft-pack ternary lithium battery, large cylindrical batteries, power and energy storage battery systems, and are widely used in electric ships, electric vehicles, construction machinery, communication energy storage, household energy storage and so on.
At the Shanghai Auto Show, EVE revealed that its 46 series large cylindrical batteries adopt a self-developed full-lug structure and a nickel + silicon carbon material system. EVE also launched a π battery system at the press conference, which supports 9-minute fast charging and has "π" type cooling.
Heat transfer channels are built on the top and left and right sides of the battery core to achieve three-dimensional heat transfer and solve the problem of heat generation during fast charging.
Based on CTP integration technology, high-efficiency new composite materials and adhesives are applied to reduce the weight of the system by 10%, achieving small space, low weight, and high battery life. And EVE's 3C fast charging core and large-area liquid-cooled temperature equalization technology support ultra-fast charging.
| | |
| --- | --- |
| Established date | 2020-9 |
| Global headquarters | Guangzhou,Guangdong, China |
| Company website | www.gbtrnd.com |
Greater Bay Technology was established in September 2020, focusing on the research and development, production, sales and service of super fast-charging power batteries and new generation energy storage devices and systems. Greater Bay is actively deploying battery cell and battery pack production capabilities.
It also plans to build a production base covering an area of about 500 acres in Guangzhou. The production capacity is expected to reach 8GWh, corresponding to supply for 120,000 vehicles.
Greater Bay Technology's XFC ultra-fast superchargeable battery uses the unique new conductive agent materials and systematic engineering design. The battery core uses high-rate modified cathode and anode electrode materials and high conductivity electrolyte to build an efficient three-dimensional conductive network within the electrodes.
With a high-voltage platform that can reach up to 900V, the maximum charging speed of the battery is more than 6 times that of ordinary batteries. The maximum charging power is 480kw, and it can charge from 0% to 80% SOC in 7.5 minutes.On June 6, Greater Bay Technology released its independently developed Greater Bay Phoenix Battery.
The biggest highlight of this battery is that it is relatively competitive in terms of extremely fast charging, which can achieve extremely fast charging at up to 8C (full charging in 1/8 hour), and 0-80% charging only takes 6 minutes.
Combined with its data of a cruising range of up to 1,000km on a single charge, charging to 80% in 6 minutes means that the new car has a cruising range of 800km. According to the plan, Phoenix Battery will be mass-produced and put into vehicles in 2024.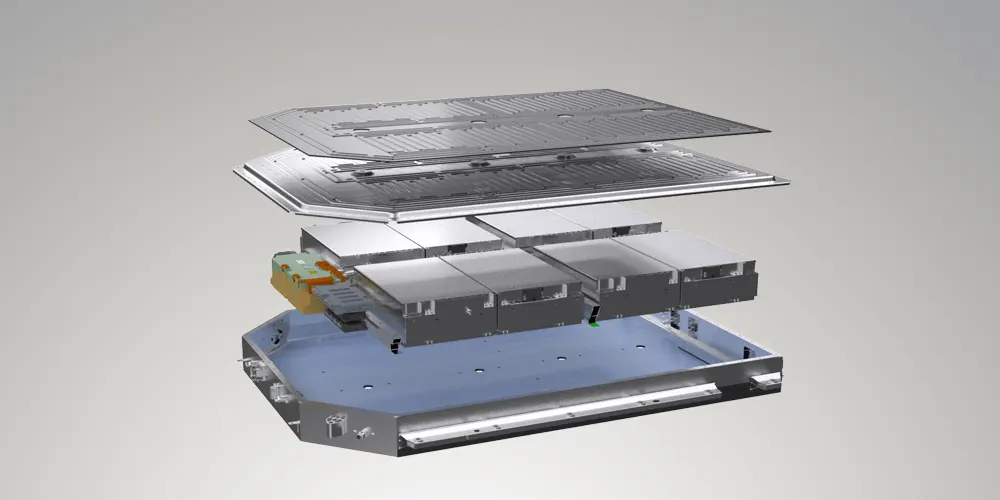 | | |
| --- | --- |
| Established date | 1945 |
| Global headquarters | Germany |
| Company website | www.harting.com.cn |
Founded in Germany in 1945, HARTING is a global leader in connectors and industrial network technology. It has established a number of subsidiaries, distributed in 40 countries, and has production plants in Germany, the United Kingdom, Switzerland, the United States, China, and Romania. At present, it is mainly concentrated in rail transportation, factory automation, machinery and other industries.
As a important supplier for BMW and the Volkswagen Group, HARTING's COMBO series is used for combined type 2 charging connected to fast charging stations, currently with charging power up to 200kW (200 A / 1000V).
The COMBO DC fast charging connector has no hot surface, is excellent in thermal management, and the cable cross-section is also very small, providing sufficiently small contact resistance. COMBO uses a thin tulip shaped electric plug, which can ensure charging effect even after thousands of plugging and unplugging.
The contact material is made of materials with excellent current and voltage characteristics to ensure conductive performance. The glass fiber reinforced plastic on the shell to reduce the weight and ensure durability. It is reported that HARTING is also deploying liquid cooling technology and combining it with DC fast charging to achieve higher charging power.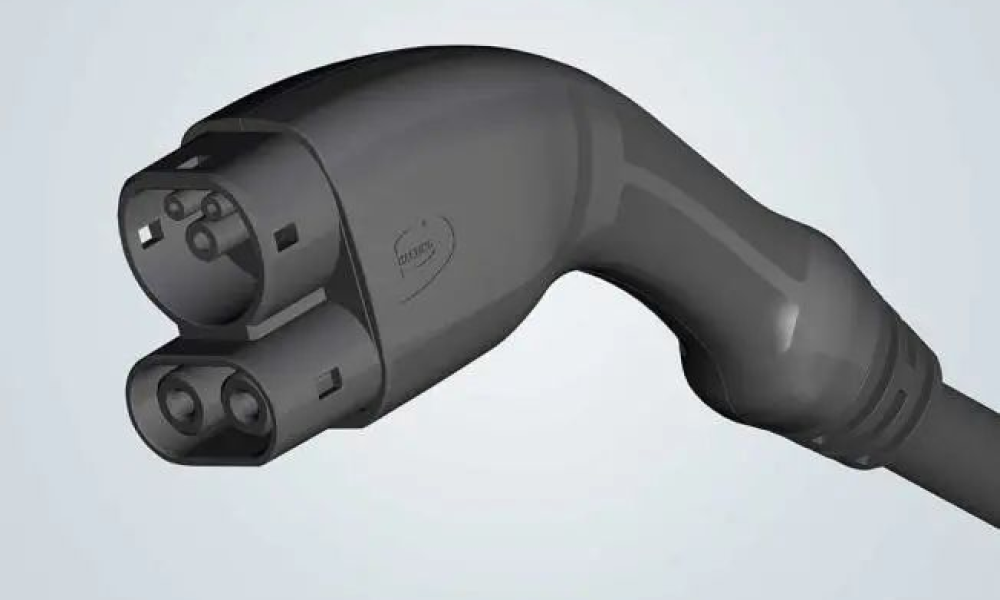 | | |
| --- | --- |
| Established date | 1892 |
| Global headquarters | Pfäffikon, Switzerland |
| Company website | staubli.cn |
Staubli (Stäubli) Group is a global professional supplier of mechatronic solutions in the three fields of industrial connectors, industrial robots and textile machinery. As a multinational group with its headquarters in Pfäffikon, Switzerland, it provides innovative solutions to all industrial sectors around the world.
Staubli's high-power charging system QCC automatic charging connection requires only 20 minutes of charging and can operate continuously for four to five hours. QCC can achieve high power transmission and ensure fast charging of energy storage devices such as lithium-ion batteries and supercapacitors.
QCC adopts a fully enclosed design, which can provide waterproof and anti-touch protection in both plugged and unplugged conditions, and can withstand continuous currents up to 1500V, 670A, and short-term currents up to 1440A. QCC is used for high power transmission in a short period to ensure rapid charging of battery equipment in electric vehicles such as AGVs, trucks, ships, ferries, and buses.
| | |
| --- | --- |
| Established date | 1973 |
| Global headquarters | Sichuan, China |
| Company website | www.yonggui-sc.com |
Sichuan Yonggui Technology Co., Ltd. was founded in 1973. It is a high-tech provider specializing in connectors and interconnection solutions for the rail industry, new energy vehicles, communications and defense, and high-end manufacturing.
Yonggui is the leading manufacturer in China's super fast charging industry, taking the liquid cooling technology route. Liquid cooling super fast charging can significantly reduce the resource consumption of conductors under the same charging current conditions. It can also significantly reduce the temperature rise of heat-prone parts, and the technical barriers are high.
The shipments of key products of Yonggui, such as new energy vehicle connectors and charging guns, have continued to increase, and can realize charging for the vehicles with a maximum current of 600A and a rated voltage of 1,000V. At present, Yonggui's liquid cooling fast charging products have achieved commercial mass production, and customers include Geely, Huawei, Ideal, etc.
| | |
| --- | --- |
| Established date | 2009 |
| Global headquarters | Guangdong, China |
| Company website | www.rfcable.com.cn |
Guangdong Rifeng Cable Co., Ltd. was established in 2009. The company focuses on the research and development, design, production and sales of rubber sheathed cables as its core products. The company's products are widely used in air conditioning, small household appliances, wind power generation, new energy, automobiles and ships, robots and power tools, etc.
According to the official disclosure of Rifeng Co., Ltd., its subsidiary Ampowerecharge Co., Ltd. has developed a super liquid-cooled high-power charging pile and super charging system, and has completed core technology development and related verification.
According to the data, its charging current can reach 600A. Rifeng Technology also stated that the super liquid-cooled high-power charging system developed by the company is an original product and can reach a maximum current of 1,000A.